When I started decorating for fall this year, I knew I wanted to use some gold candle holders and fill them with potpourri.  However, when I got them out, I forgot they were full of melted wax from a couple years ago.  I did the only logical thing and used this two step process to clean the melted wax out and make them pretty again.
Step 1: Use a butter knife to break apart the wax.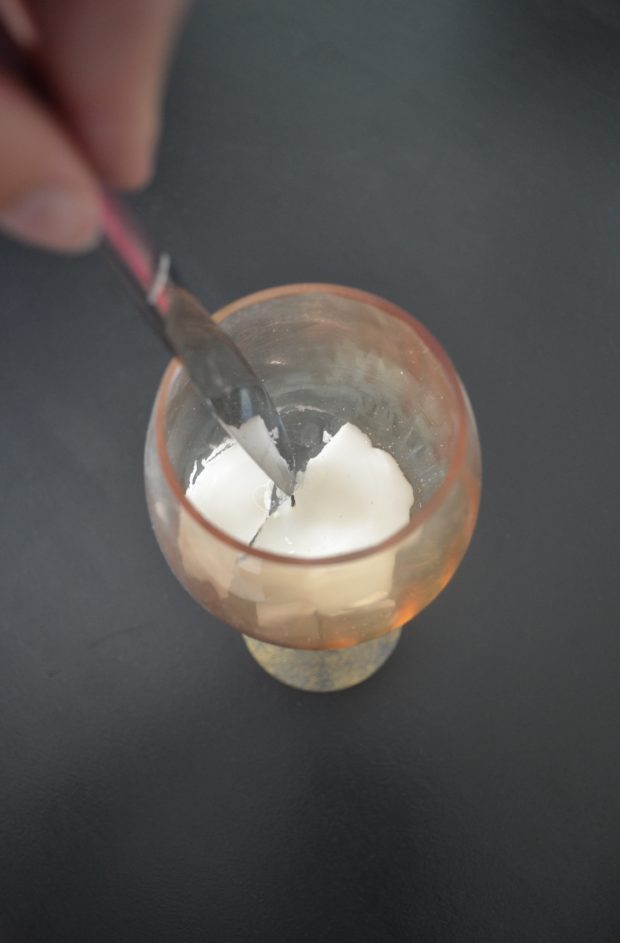 Securely hold the candle holder and firmly press the tip of the knife straight down into the middle of the wax.  Applying this pressure will break the wax into enough smaller pieces and loosen it from the bottom. Then just dump out the melted wax. So easy!
Just be sure that you are holding the candle holder pretty firmly, you don't want to drop it and risk breaking it when you're applying the pressure.  It's also probably a good idea to only use this method on candle holders that are a thicker glass.  I'd hate for you to try this with some thin glass and actually break the glass.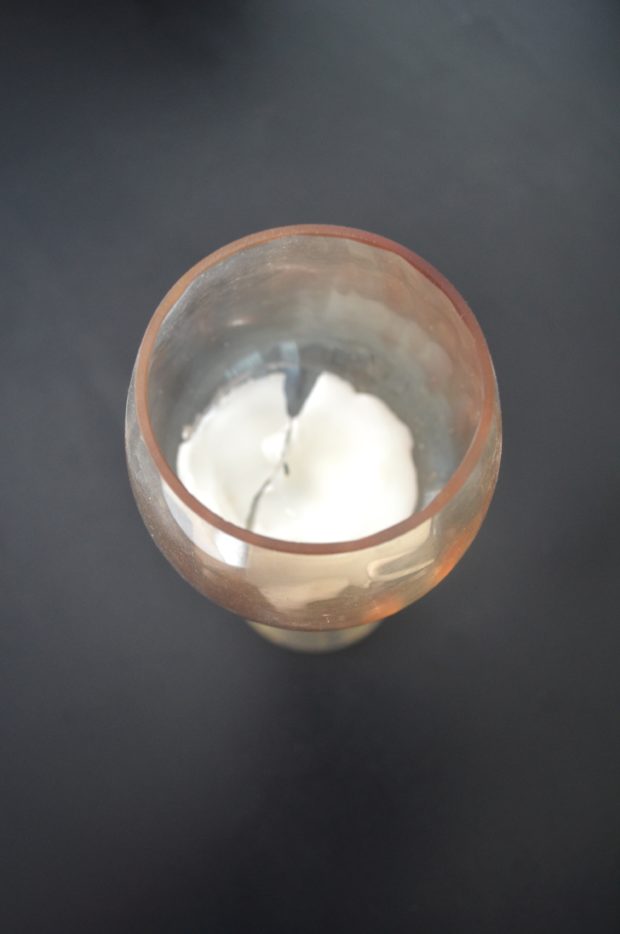 Step 2: Wipe the candle holder out with a damp paper towel to clean it.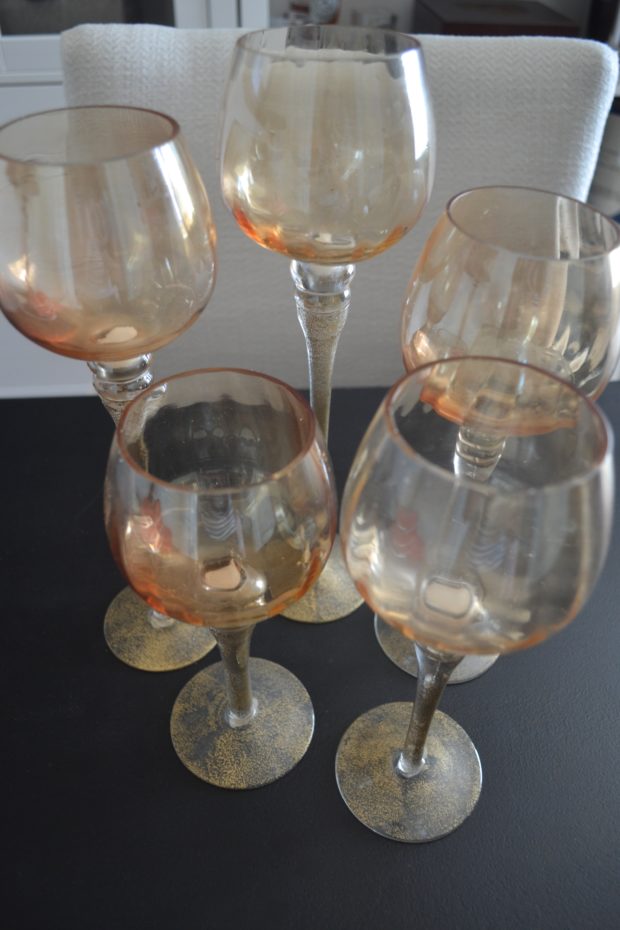 Breaking the wax up in the candle holder will likely leave a few small pieces or candle "crumbs." A quick wipe with a damp paper towel gets them all out and makes your candle holders like new again.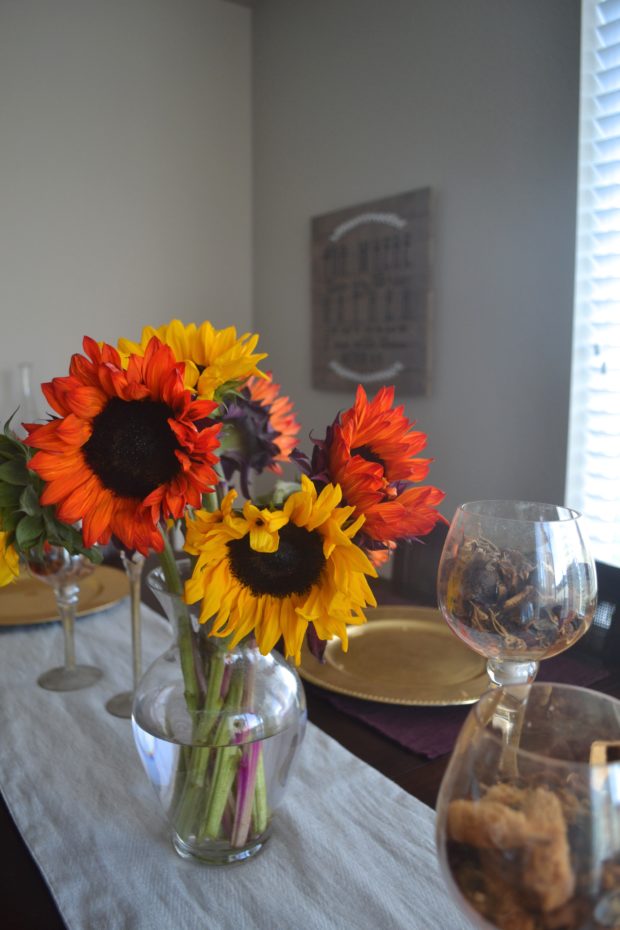 Once I had fresh, clean candle holders, I filled them up with fall scented potpourri.  These candle holders are so versatile. I used them as a centerpiece on my table. However, candle holders could also be used as a faux fireplace in a fireplace alcove.  Even use them to hold toiletries (like cotton balls and Q-tips) in a bathroom.  I also like that there are varied heights so they have a little dimension.
This is such an easy way to get more use out of candle holders.  Plus, it's so easy anyone could do it.  Are you thinking of which candle holders you have that you need to do this with?