A couple weeks ago I was "stranded" on an airplane for over five hours without wifi, ahhhhhhhhhh! Total definition of #firstworldproblems. I really don't mean to complain, but I had planned to get a lot of work done and couldn't, so when reality didn't meet my expectations it was a bit of a let down.
Needless to say, since I couldn't work, I started watching a free show on the in flight entertainment. I had heard of the show "Dinner at Tiffani's" but had never watched it, so I indulged. The show takes place in Tiffani Thiessen's house where she cooks for all of her celebrity friends. Who knew Kelly Kapowski was such a good cook and has so many interesting, cool friends. I really enjoyed the show, specifically her cocktail concoctions.
I was majorly impressed with her ability to just come up with cocktail combinations that not only sound delicious, but are beautiful and easy to do. I've always had to kind of follow a drink recipe for fun cocktails or only drink basic combinations, but not anymore.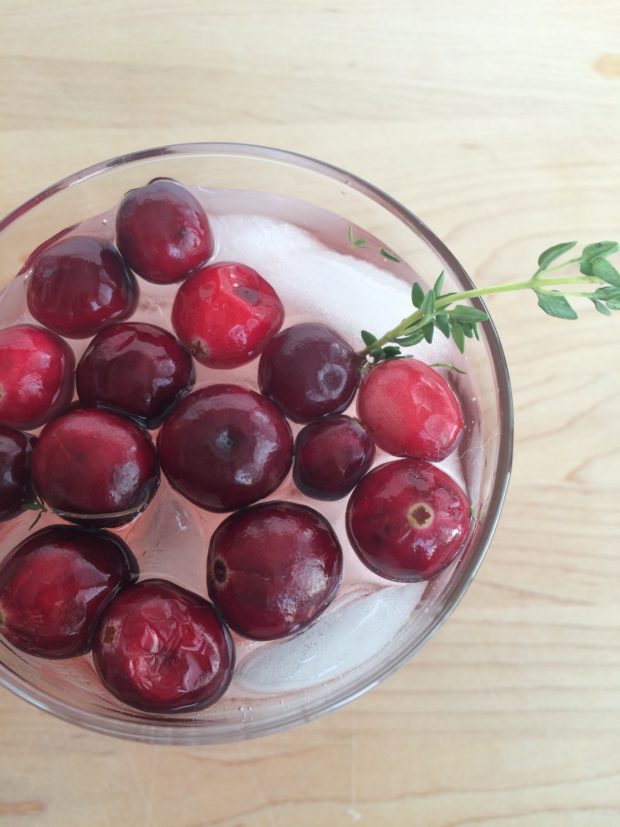 Tiffani demonstrated a very easy way to mix up new cocktails with interesting flavors. In multiple episodes she infused simple syrups to create different cocktails. Genius! All you need is sugar, water, and herbs, fruit, or even candies like peppermints.   There are so many combinations.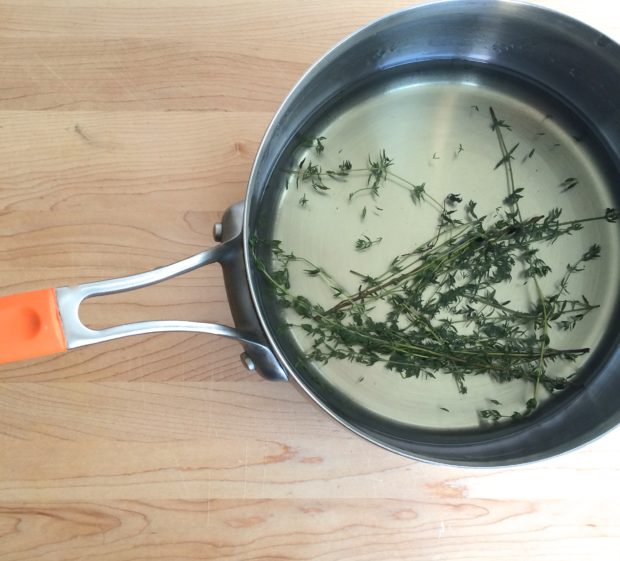 Today, I created a special Thanksgiving cocktail using this genius method of infusing simple syrups. Try this cocktail to wash down turkey, cranberry sauce, or just to deal with your family on Thanksgiving.
Thyme Infused Cranberry Vodka Soda
Cocktail Ingredients:
1 oz. Thyme infused simple syrup
1 oz. Vodka
3-5 oz. Club Soda
Splash of Cranberry Juice
Garnish with a sprig of thyme and a few frozen cranberries. It will be so pretty and stay cold because of the frozen cranberries.
Steps:
Make a simple syrup by combining 1 cup of sugar with 1 cup of water in a pot and heating until clear, and the sugar is dissolved.  Be sure to stir periodically.
Add a handful of chopped up thyme leaves to the simple syrup, and heat for a minute or two.
Remove simple syrup from the stove and let it cool, while the thyme steeps for about 20 minutes.
After 20 minutes, strain thyme leaves out of syrup.
Combine cocktail ingredients over ice and stir.
Garnish cocktail with a sprig of thyme and a few frozen cranberries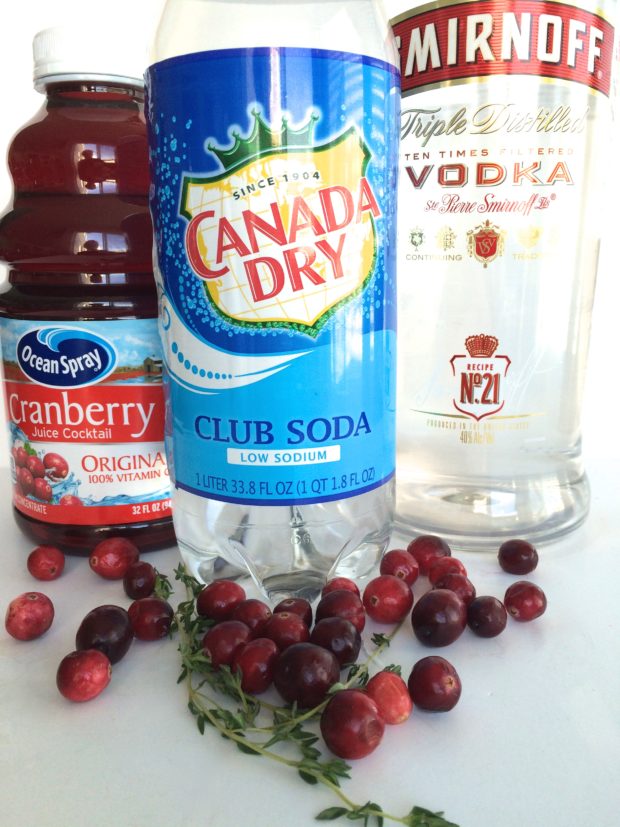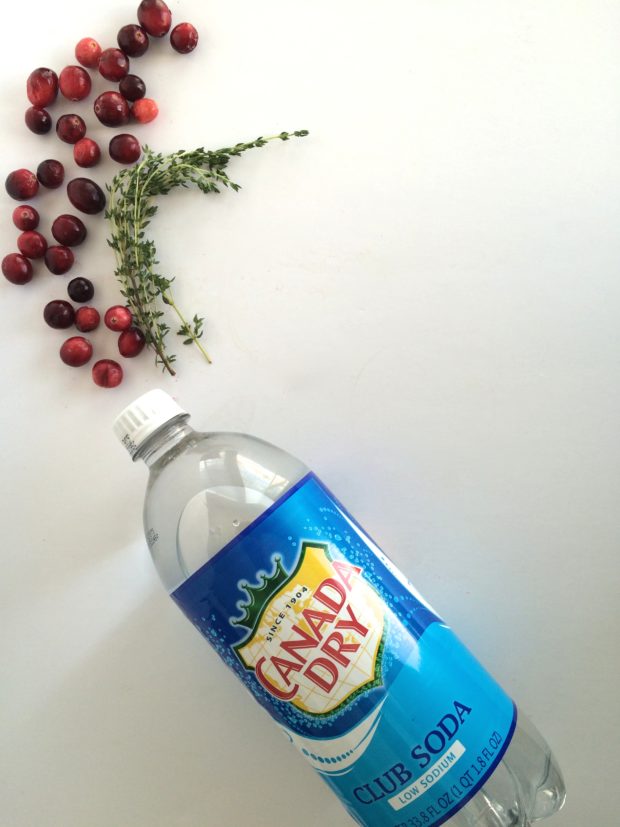 This cocktail is quite refreshing which is a change of pace with rich Thanksgiving food. Plus, it's pretty light in calories (especially with sugar free cranberry juice) and flavors for all of those heavy dishes.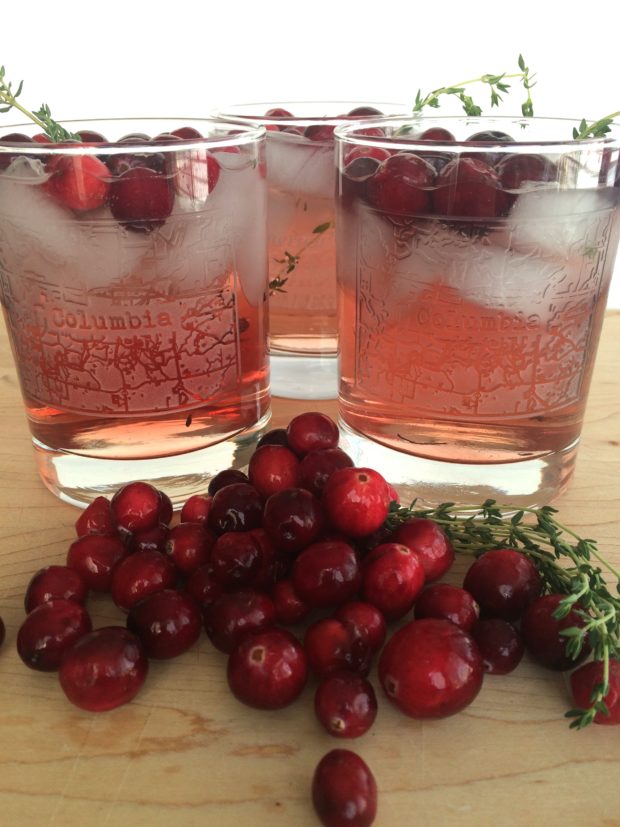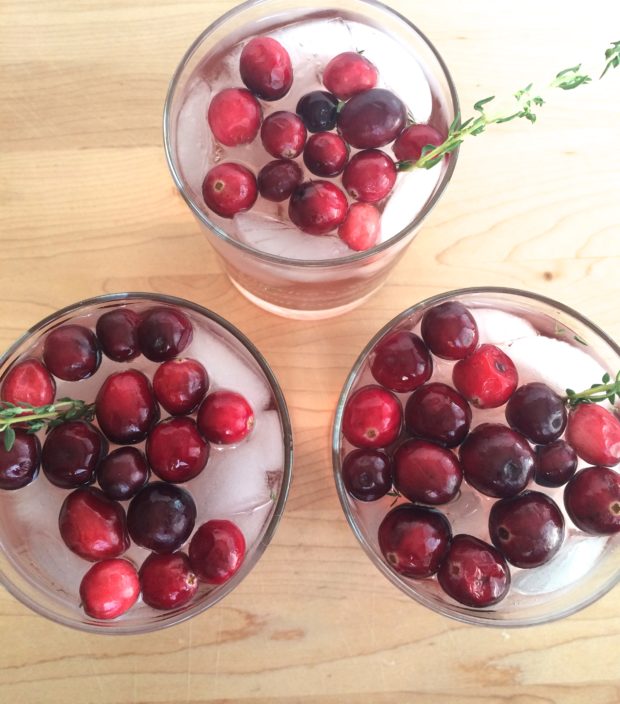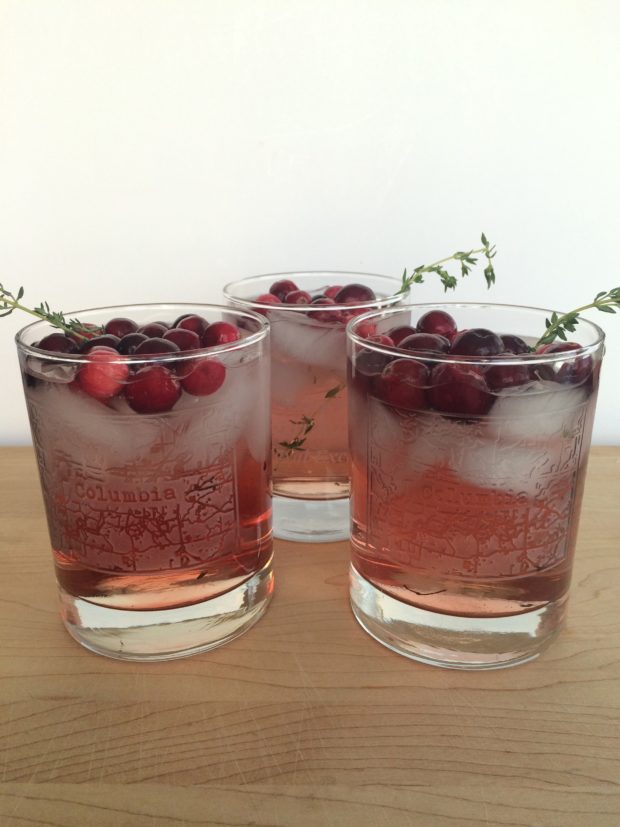 The options are endless. Try an orange and lemon infused simple syrup with bourbon for an updated take on an Old Fashioned. Or how about rosemary and lemon gin and tonic? Use the peppermint infused simple syrup for a festive Christmas cocktail.
Click the photo below to get your Thanksgiving cocktail recipe card. Print it off and keep it handy all season long. Or print it out on some nice paper and tie it to a jar of simple syrup for a homemade hostess gift or party favor. Perfect for the person that loves a delicious cocktail.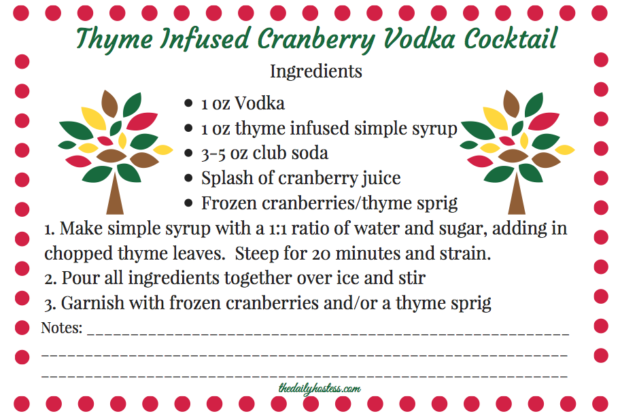 I'm in love with the idea of making a ton of different infused syrups putting them in canning jars with some cute labels and having them ready to go for gifts or every day use.
Did I convince you to join the infused simple syrup bandwagon?  If not, maybe Tiffani Thiessen can.  Her show airs on The Cooking Channel.
I hope you all have a wonderful Thanksgiving filled with good food, friends, and family.  Take some time to reflect on what you're grateful for then enjoying celebrating the day.  I'll be back next week to start the Christmas celebrating!  Happy Thanksgiving, friends!