I've said it here before, two things I love are cake and champagne.  So because I love those things, I see my fair share of cakes regularly.  Either on Pinterest or Instagram, beautiful cakes are always crossing my path.  I'd love to have beautiful cakes at my house and parties regularly, but I'm not a professional baker nor do I have a ton of money to spend on cakes. So I've devised a pretty reasonable priced  way to get beautiful, fun, and delicious cupcakes at all of your parties.
Here are three ways to dress up store bought cupcakes and make them just as nice as fancy, expensive ones!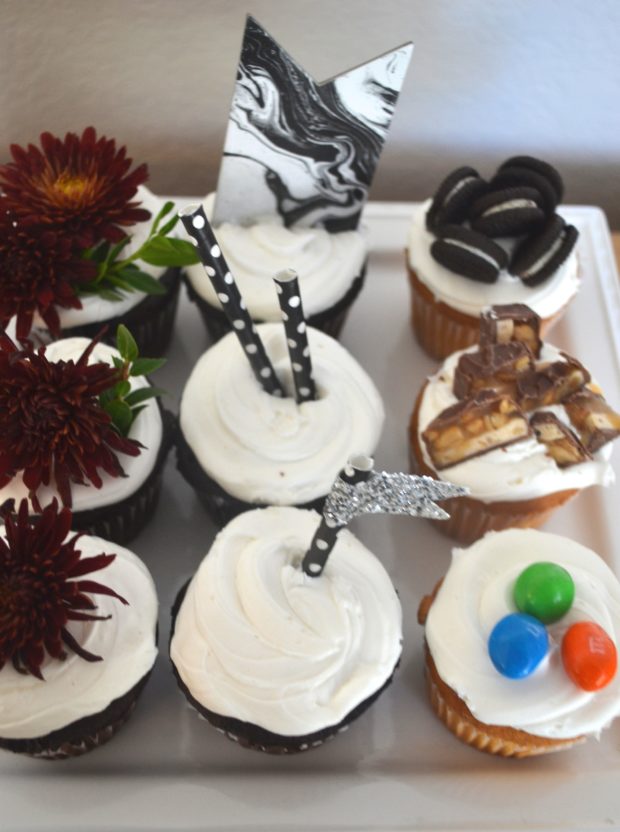 1. Add Even More Sweetness
What makes a sweet cupcake even more delicious?  More sweetness!  Top your basic store bought cupcakes with cookies, candy, or even fruit.  I added some leftover Halloween candy and some mini cookies.  They were definitely delicious and super sweet!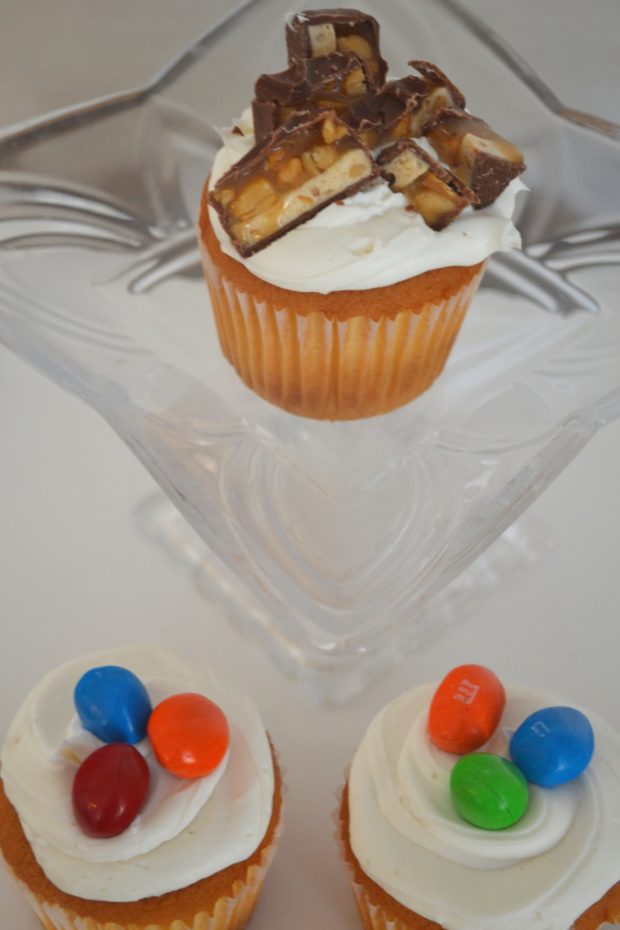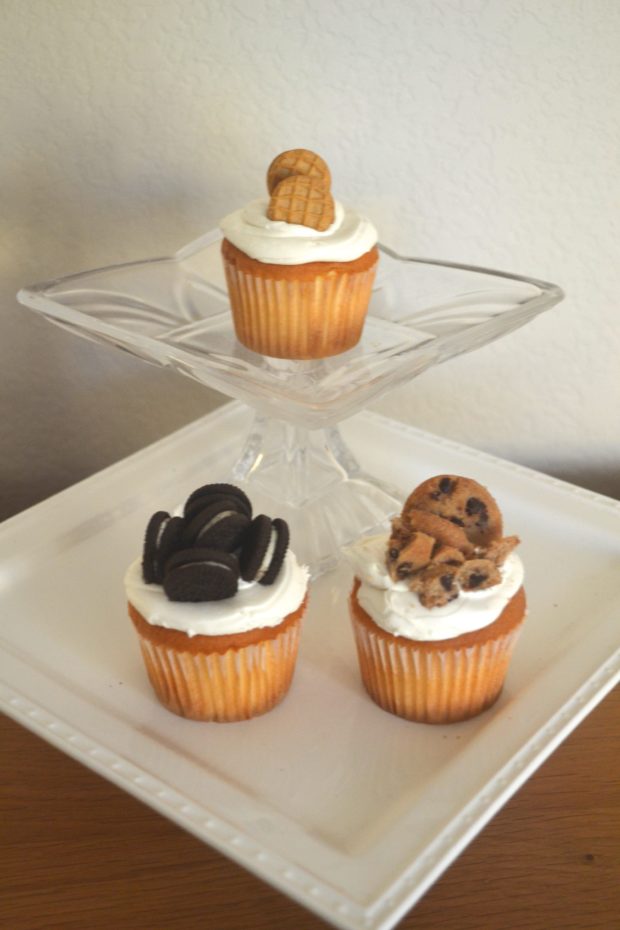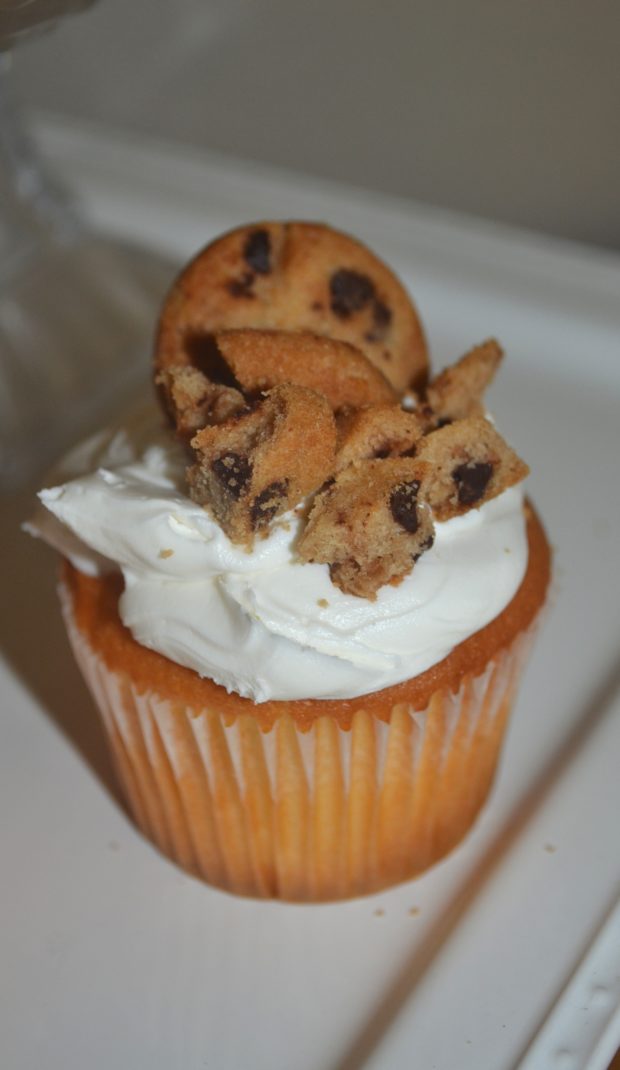 2. Pretty Flowers Make Pretty Cupcake Toppers
Do you remember getting a sheet cake from the bakery and it always having flowers made of frosting on it?  Well, let's take it up a notch with real flowers.  This is a great way to tie your flower arrangements at your party in with the desserts.  Be sure to wash the flowers really well before adding them to the top of your cupcakes.  It also helps to put the flowers on top right before you plan to serve them so the flowers aren't on the cupcakes as long.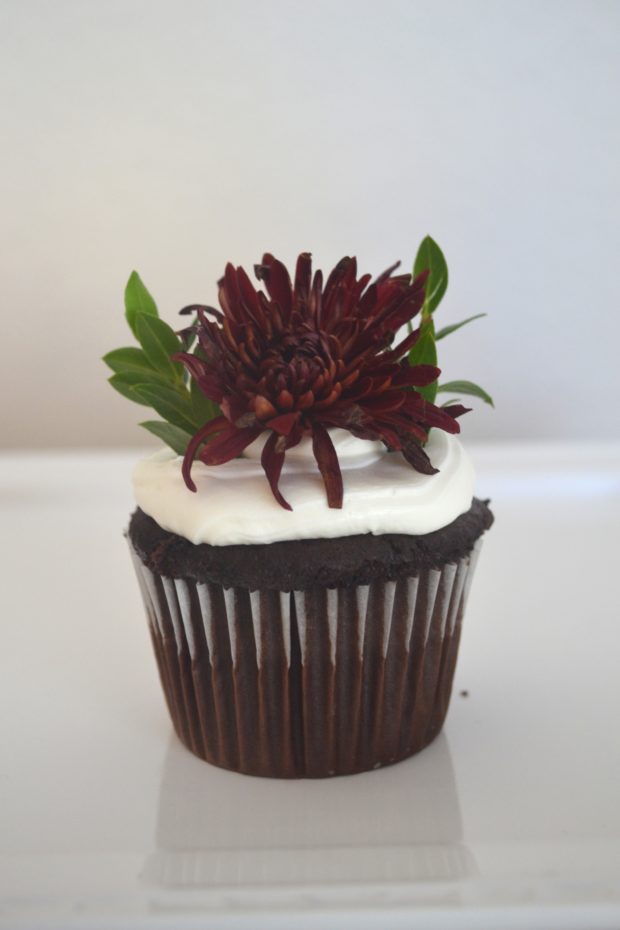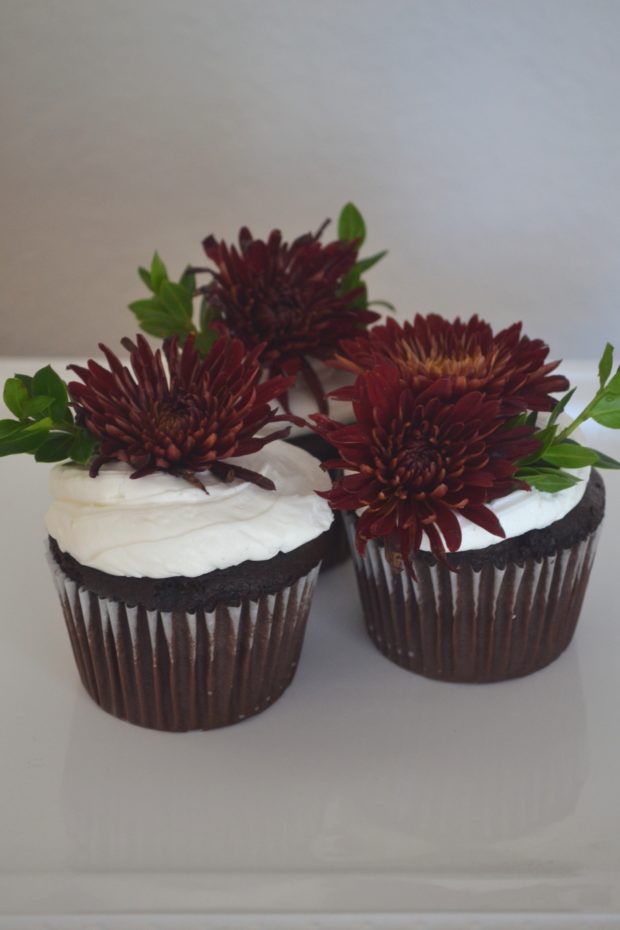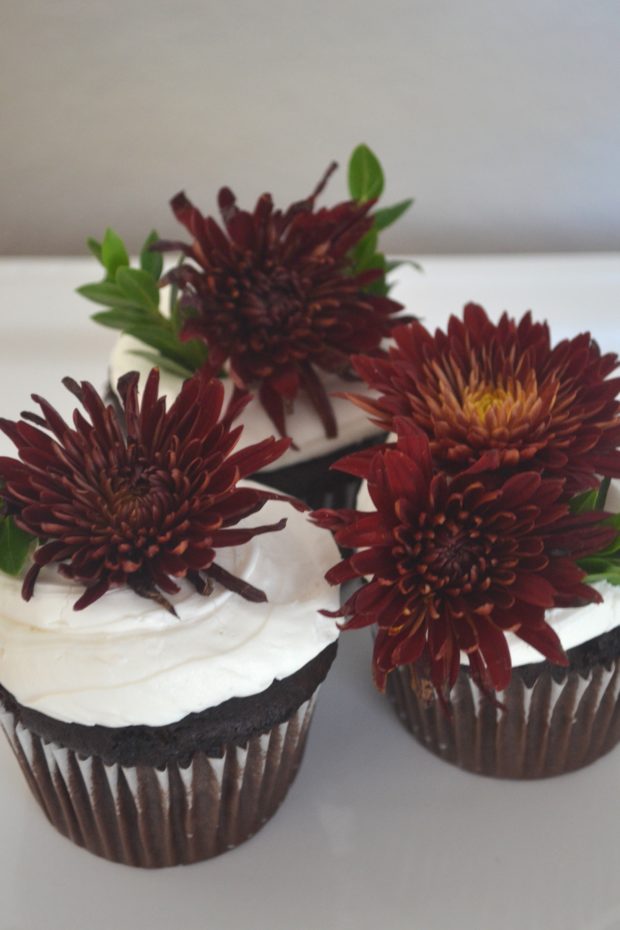 I love the color combination of the chocolate cupcakes and white frosting with the deep burgandy of the fall flowers.
3. Raid your Craft Supplies
There are so many options to dressing up your cupcakes if you just raid your craft supplies.  So many things could make great cupcake toppers.  Washi tape, paper straws, place cards, pom poms, construction paper, the options are endless.  I am totally UH-bsessed with these black and white marbled tags that I used on my black and white cupcakes.  Plus adding some black and white straws with washi tape turned out cute too.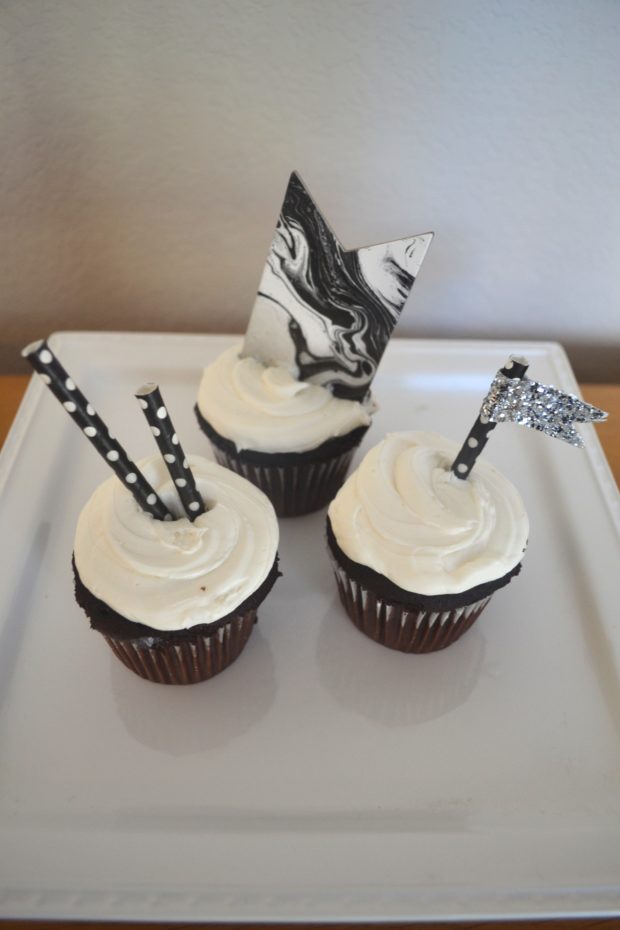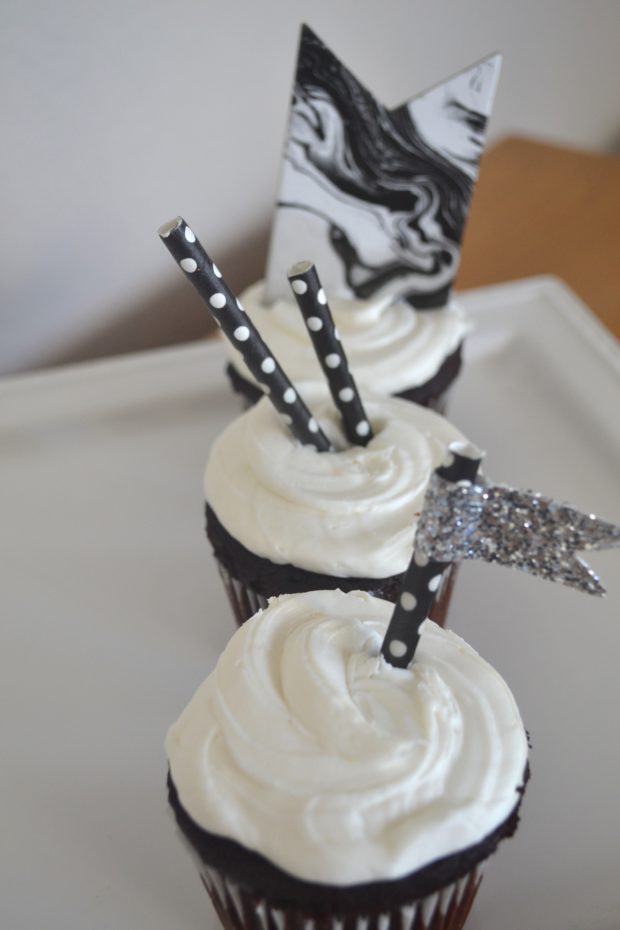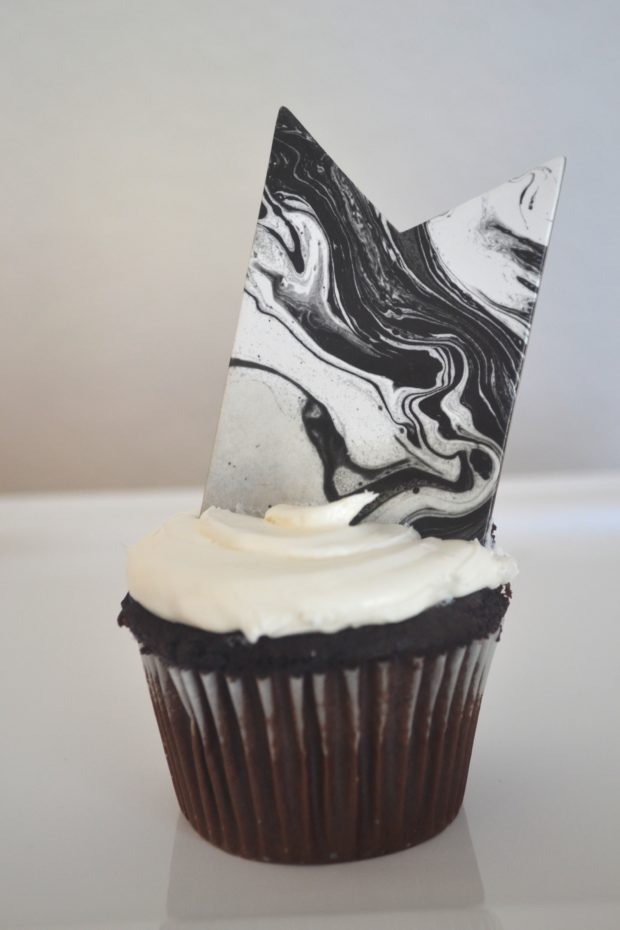 Using coordinating craft supplies is a great way to tie your party's color scheme in throughout the whole event.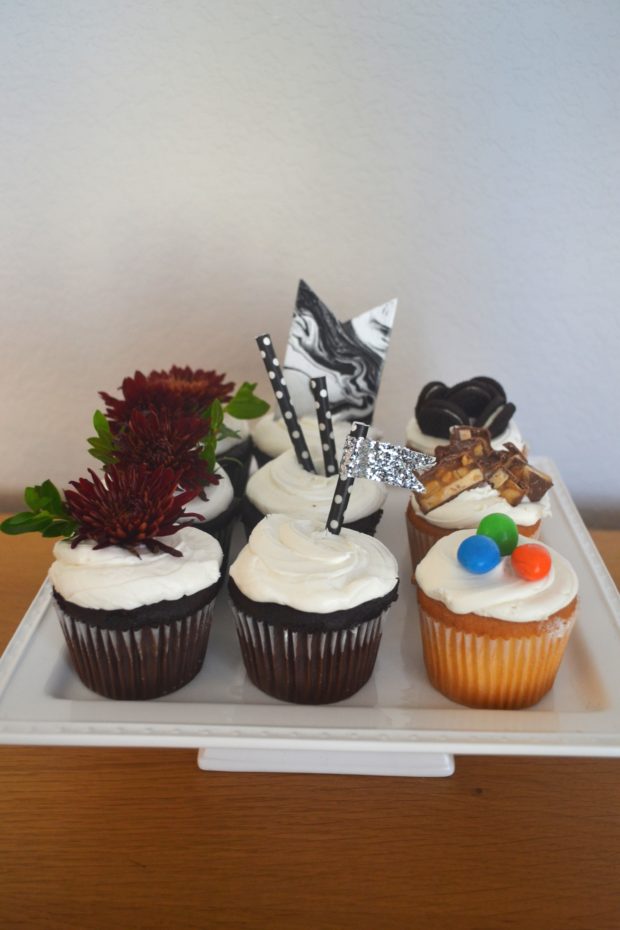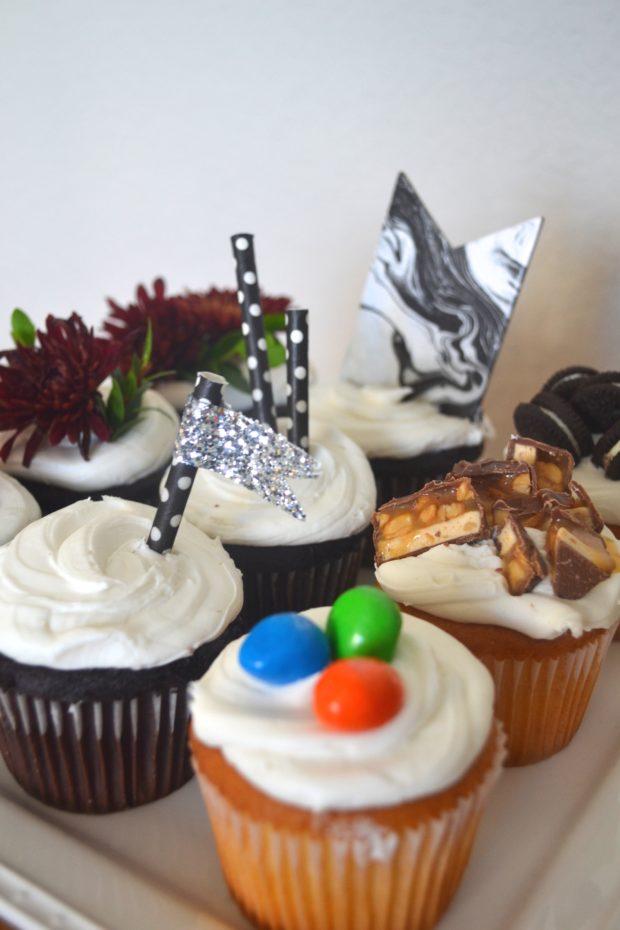 What are your thoughts on these cupcakes?  Which one is your favorite?  I can tell you right now that they were all equally delicious!  I think this is just a great idea to get something you want at a much cheaper price, and you can customize it just the way you want it.  Plus this method works on so many other sweets like cakes, donuts, and muffins.