Welcome to 2017.  Did you think that I had fallen off the face of the earth?  I didn't, but it definitely felt like it.  I've have really enjoyed taking about the last month off.  It almost felt so good that I thought I might not blog again.  Just kidding, I have too many ideas and things to share to quit.
I've been moving very slow into 2017, probably because I didn't get my planner until the January 9th.  Don't you feel like finding a new planner is harder than finding a husband?  This year I bit the bullet and bought a more pricey planner.  I went with the Passion Planner.  People that use it love it.  I'm still undecided.  I need to give it a little more time before I can fully review it.
One of the main reasons this year started so slow was because our family started 2017 sick.  My husband and my daughter were both sick.  One with a stomach bug, another with an ear infection that has morphed into a cold and cough.  I'm ready for everyone to be better.
Now let's get into all of those New Year goals, resolutions, to-do's, or whatever you like to call them.  I love the idea of goals and resolutions, I even wrote a post on them and how to make them more achievable.  See it here.
Recently I shifted gears from making resolutions, mostly because a whole year is just too long to work towards something.  I shifted to doing a word of the year instead.  I try and make my short term, monthly goals, tie into my word of the year.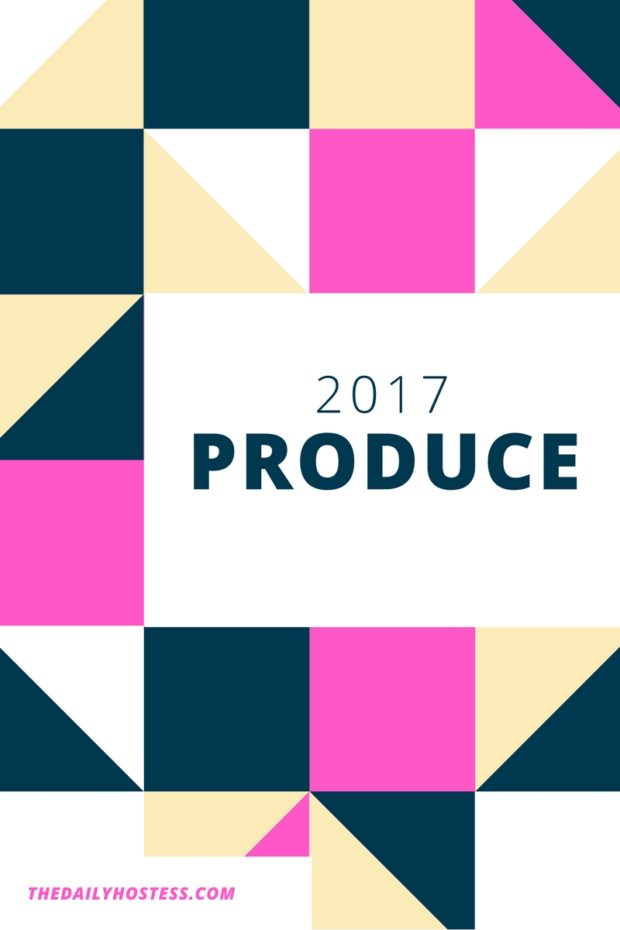 This year, I've chosen the word produce.  I need to move from making goals and having ideas to putting them into action and producing the results I want.  I'm basically telling myself to get off my butt and get in gear.  Action is going to speak louder than words this year.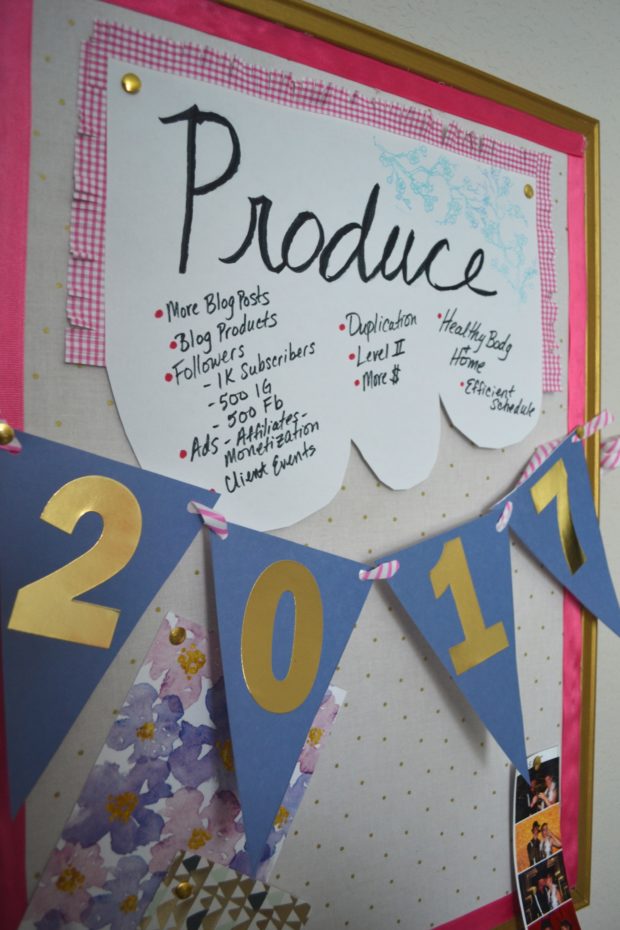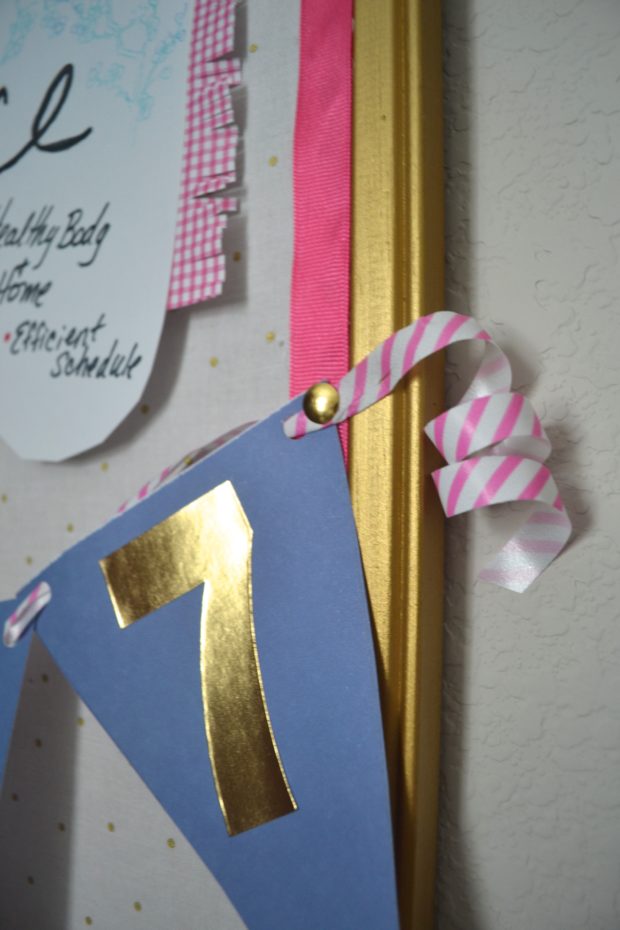 I know that in order to produce more things for the blog and my Rodan and Fields business, I'm going to have to sacrifice a lot of things.  I need to give up or reduce the amount of time I spend wasting time.  Wasting it on mindlessly scrolling social media, watching TV, and overall just not using my time wisely.  I know that I'm going to have to set some dedicated work hours and stick to them.
A few things to help me stay on track and reach my goals this year are my planner.  An overall mindset that done is better than perfect will be key.  Also being specific in my word of the year.
"Done is better than perfect."

-who knows who originally said this, but they are a genius
Last year, I posted my word of the year all by itself.  This year, as you can see below, I've fleshed the idea out a little more.  I've included exactly what I'm going to produce.  Displaying my word of the year sign on my bulletin board where I can see it everyday will help to remind me what I'm working towards.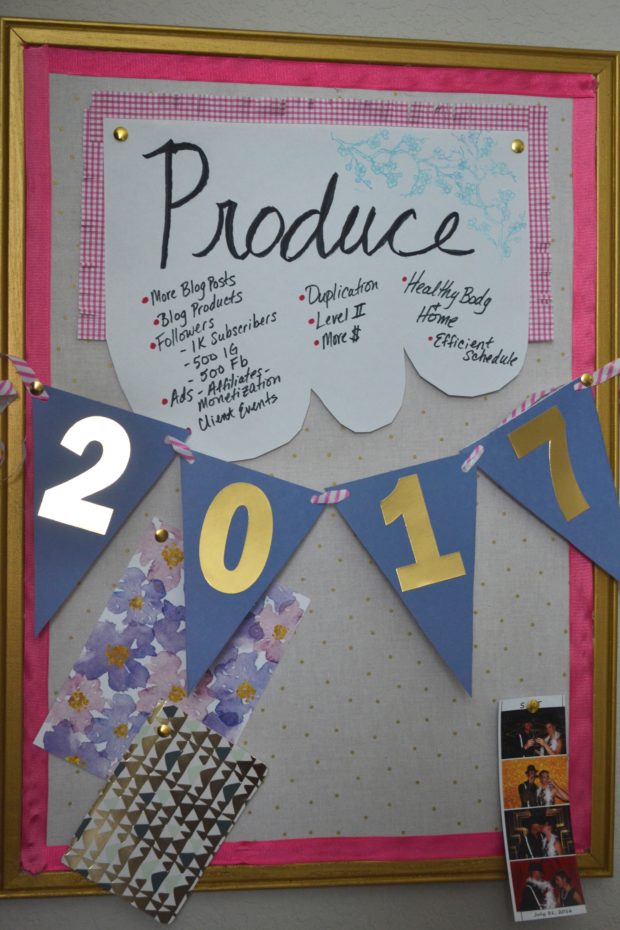 Producing more this year is going to benefit all of you too.  Hopefully you'll get more things to help you celebrate every day more easily.  I'm going to try to streamline things on the blog so it will be easier for you to find things and start celebrating.  More ideas, more inspiration, and more resources.
So, shout them out below in the comments, what are your goals, resolutions, or accomplishments you're reaching for this year?  How have you been at accomplishing them so far?  I hope your year is off to a great start!