Welcome back after the weekend, I hope you had a good one!  We're still on a high after our gender reveal party!  As I was decorating for that party I got the idea to do a post on using what you have around your home to decorate for a party.  Why not use your current home decor for a party instead of buying a bunch of plastic, themed, one time use decorations from a party store?
Don't get me wrong, there is definitely a place and time for those kinds of decorations.  However, using more classic and timeless pieces that you already have saves so much time, effort, and money.  Here are a few ways I use items from around my house to decorate for a variety of parties.
Using Furniture for Party Decor
We recently acquired this dresser for free and after a quick paint job on the dresser and hardware, it becomes the perfect spot for a drink station, food buffet, dessert table, or a gift table.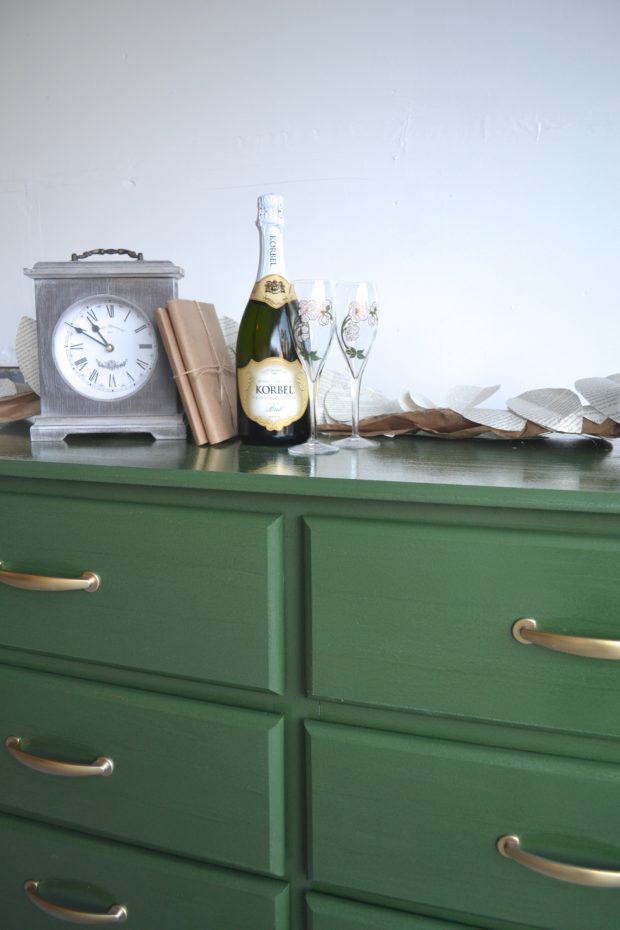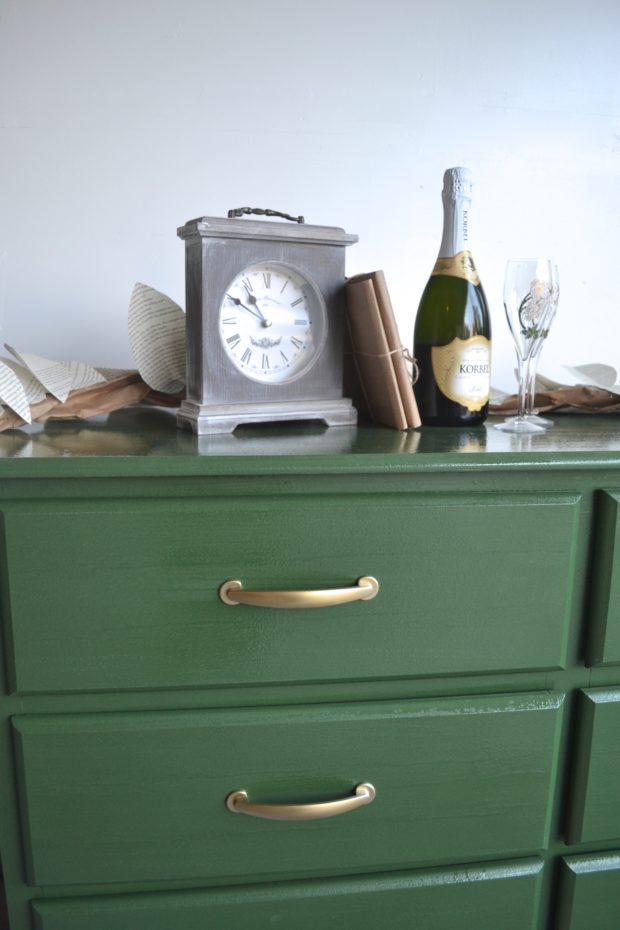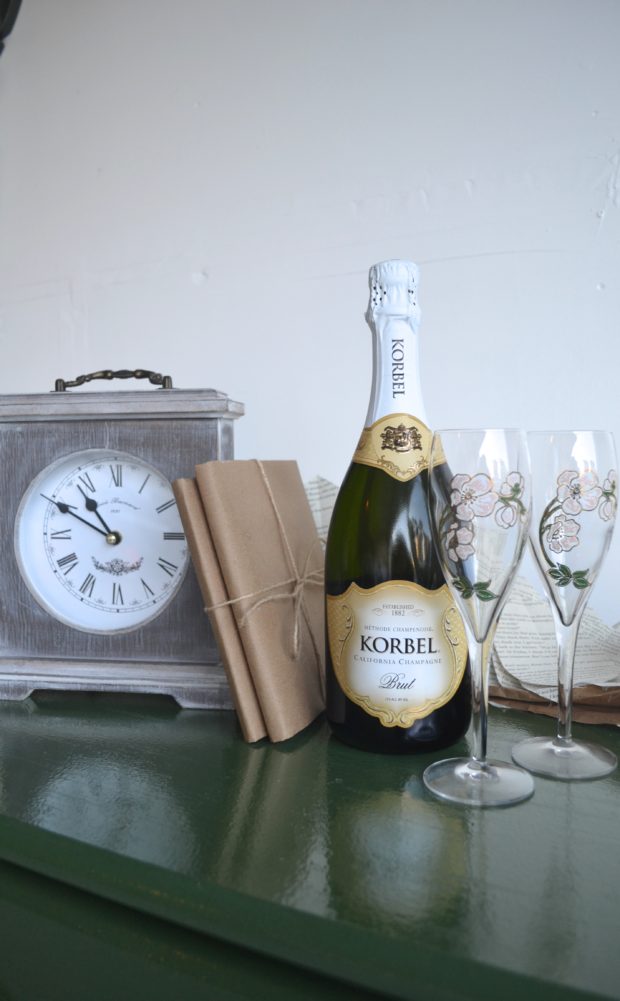 Try walking through your house to see what pieces of furniture can be moved around to help decorate your party.  Sometimes the right side table, chair, or shelf can make the flow of your party so much better.  Moving furniture outside for an outdoor party is a really great way to create more surfaces for you and is a little unexpected.
Use Home Accessories as Party Decor
If moving large, or even small pieces of furniture isn't possible, try using your home accessories as party decor.  Obviously, these things are much easier to move around so that's a plus.  Try using clocks, artwork, baskets, vases, or books as party decor.  To do this make sure you are using accessories that go with your party theme.
For example, use artwork that is in the same color family as your party's color scheme.  Or if you're hosting a book themed baby shower, add lots of books from around your house to your party space.  If you don't like the look of the books, either remove the book jacket, or turn them around so all you see is the color of the pages.
Use Seasonal Decor for Party Decor
It may seem weird to bust out Christmas decor in the middle of summer. But if you're hosting a 4th of July party, I'm sure you've got some plain red Christmas decor that could totally work for your summer party.  Christmas decor also works double duty for Valentine's day.  Think red ornaments, red throws and pillows, or red vases.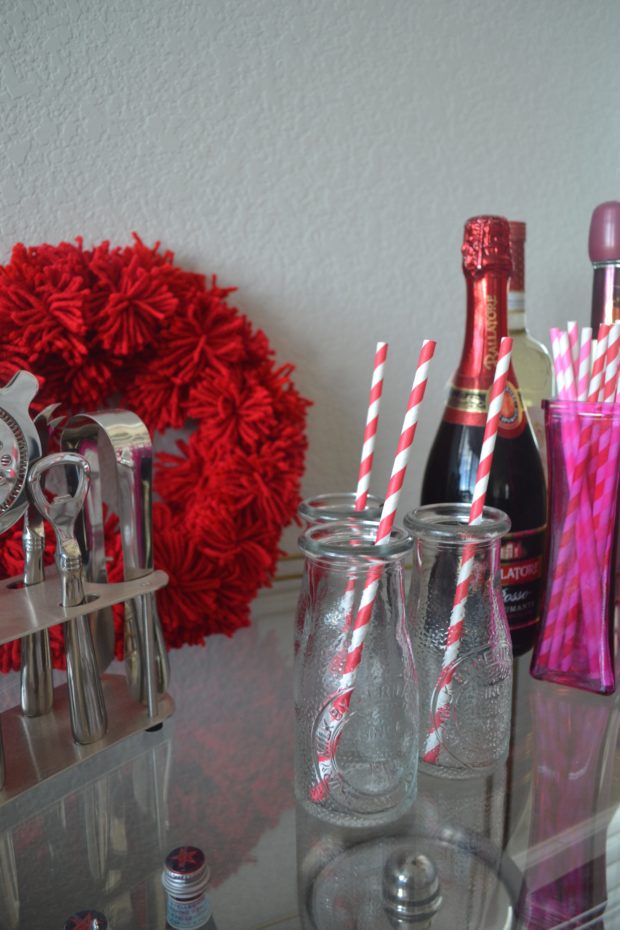 That red pom pom wreath can been seen around our home during the Christmas season. It also added some great texture and color to my Valentine's Day bar cart.
Pine cones that are typically used around Christmas time, could be used to create decor for a woodland themed party.  Or spring decor could work beautifully for a girly themed birthday party.
Using these three ways to incorporate what you already have into your party decor will make your party so much more special.  Try giving it a spin by walking through your house. See what you already have that could be used to decorate a party.  I'd love to see what ideas you come up with, so post them in the comments below!
Have a great Monday friends!