I recently celebrated one year in business and I threw a girls night party with a fun photo backdrop.  There were also lots of cupcakes, mini cheesecakes and cookies. Plus, I mixed up a delicious, spring time, strawberry rose sangria.  There was also a non-alcoholic drink that was equally delicious.  A cucumber orange sparkling lemonade, yum!
Here are a few pictures from the party, then we'll get into all the details for a simple diy photo backdrop.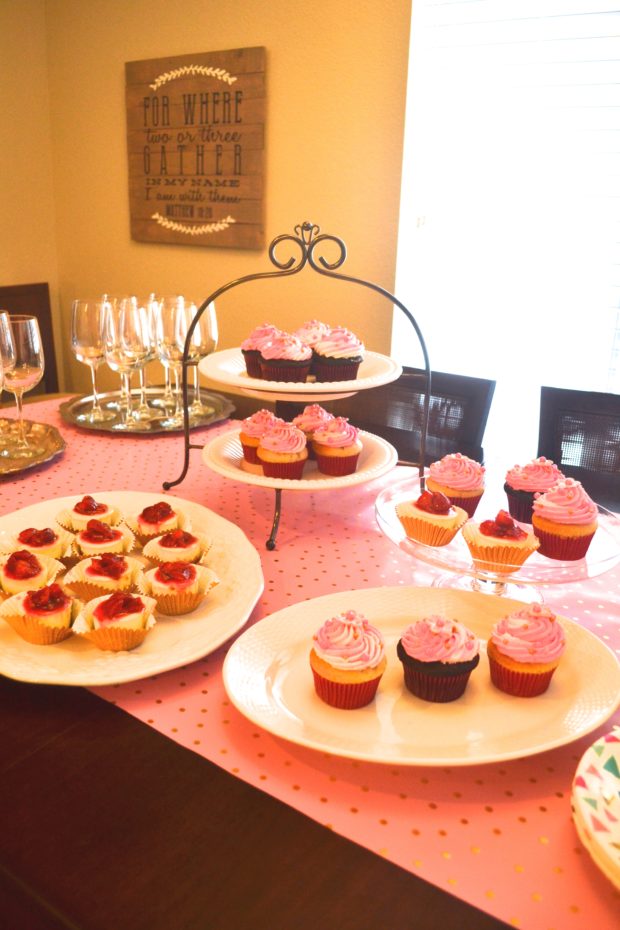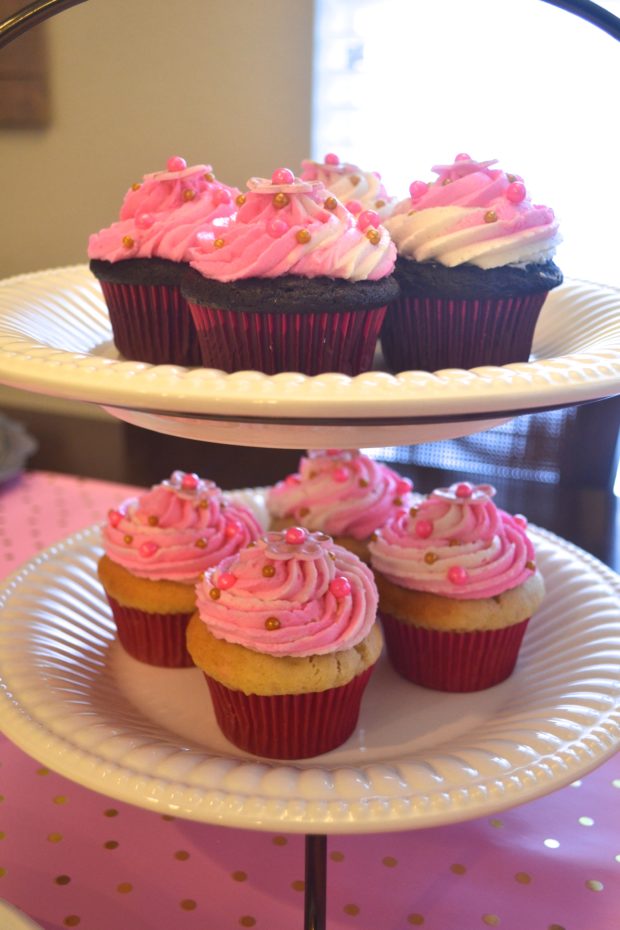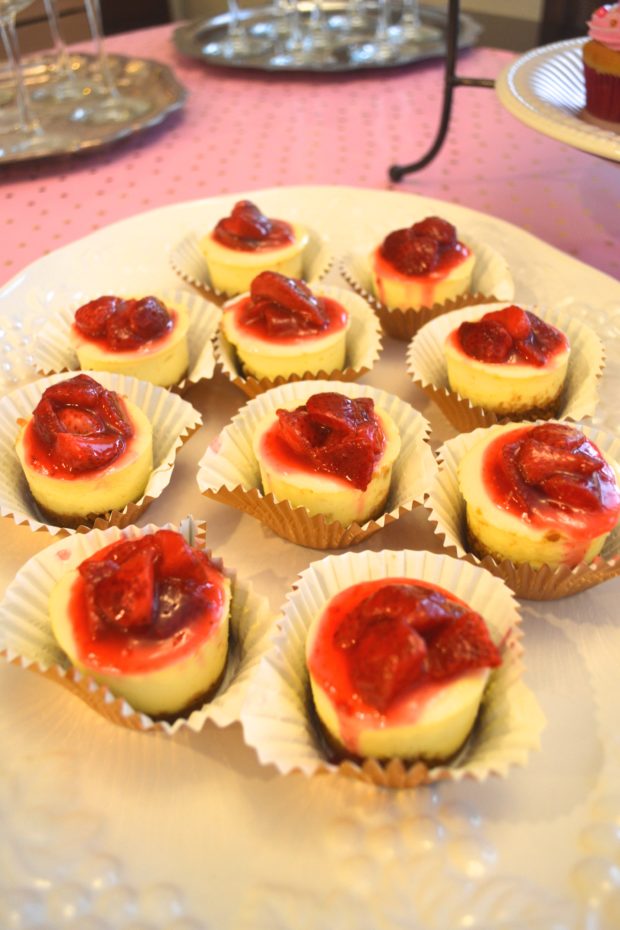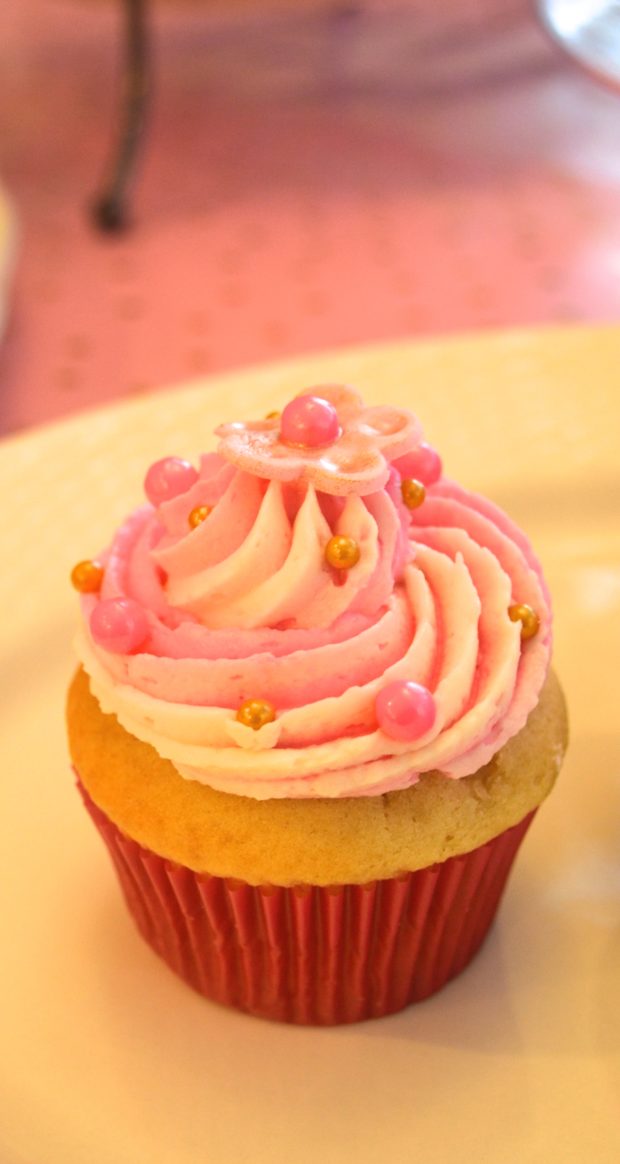 So, this may be the simplest photo backdrop ever, but I thought I'd share it with all of you.  It's basically four easy steps.
First, find a doorway you want to use as your backdrop area.  The area should be well lit so the pictures turn out great.
Second, find the fabric you'd like to use for your backdrop.  I highly recommend getting fabric that is thick and not sheer.  It will work best for your backdrop.  Be sure to measure your doorway so you know how large of a piece of fabric to get.
Here are the supplies that you'll need for the next step in this simple process.
Hole Punch
Grommets
Grommet Tool
Hammer (not pictured)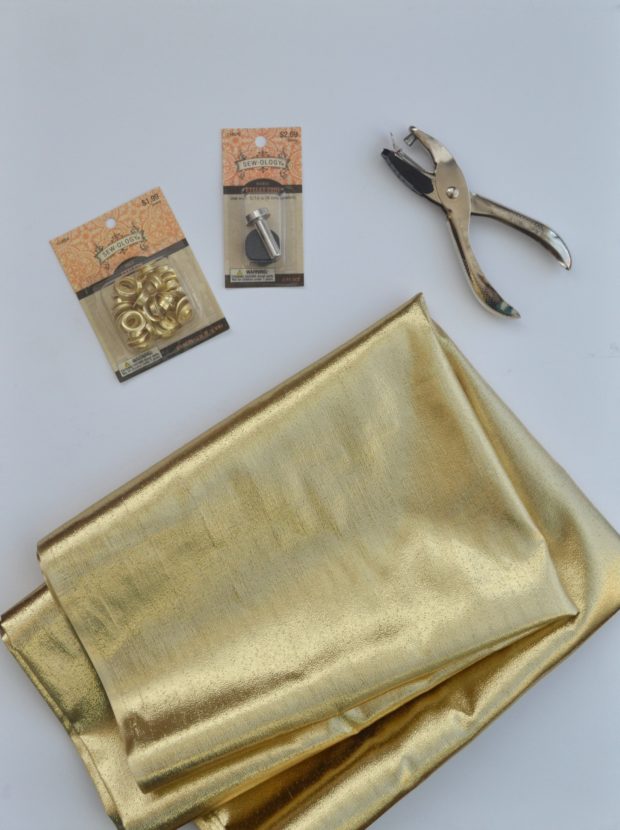 Then, add grommets to the corners of the fabric at the top.  This is the hardest part of the process, but it's not actually that bad.  Use a hole punch or even just scissors to cut a small hole in your fabric where you want the grommets.  Then following the instructions on the grommet package add the front and back pieces of the grommets. When you're done you should have a nice sturdy hole to hang the fabric on.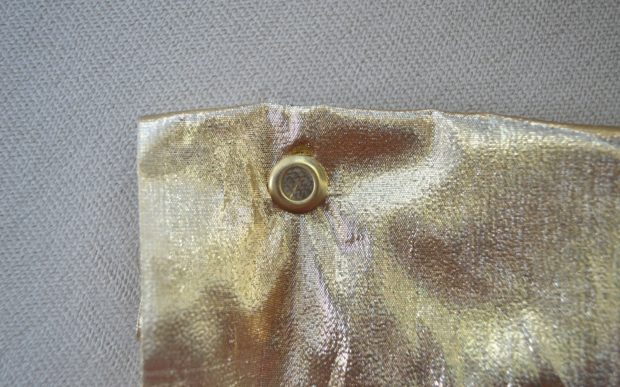 Lastly, pop a small nail above the doorway you're using for your backdrop, then just hang your fabric photo backdrop on the nails.  Ta-da!  Super easy!  And the best part is that it's not going to fall down throughout your event, like if you used tape.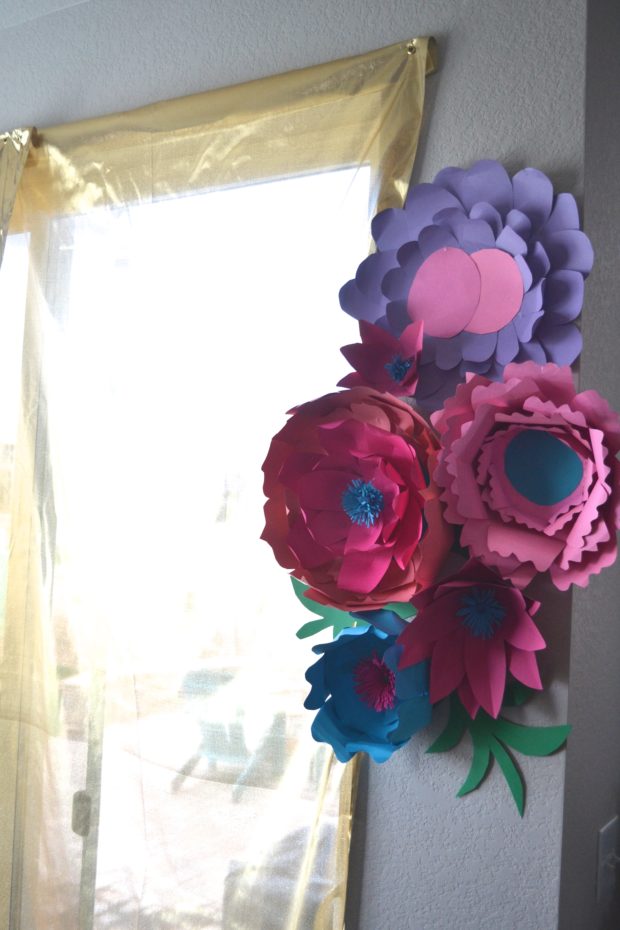 Now, don't be worried about putting a hole in your wall.  Use a small nail, and you'll never even notice a hole when you take the backdrop down.  Plus, if you do notice the hole, a tiny amount of nail filler is all that's needed.
I love having a dedicated space for guests to take fun pictures while they're at your party.  Be sure to supply fun props like silly masks, necklaces, hats, or sunglasses.  If you don't have a dedicated photographer to take everyone's picture all night, use a selfie stick at your photo booth for everyone to take their own.
Now, who is going to use this simple DIY and create a photo booth at your next event?  I'm sure it will be a fun place to get guests involved in the party and definitely some fun photos!  I hope you have a great Friday and weekend!