Happy One Week from Christmas!!  I guess it's about time I shared my home all decked out for the holiday.  It's been a slow process to get decorated this year.  That whole having another baby thing really slows down how much I can get done on a daily basis.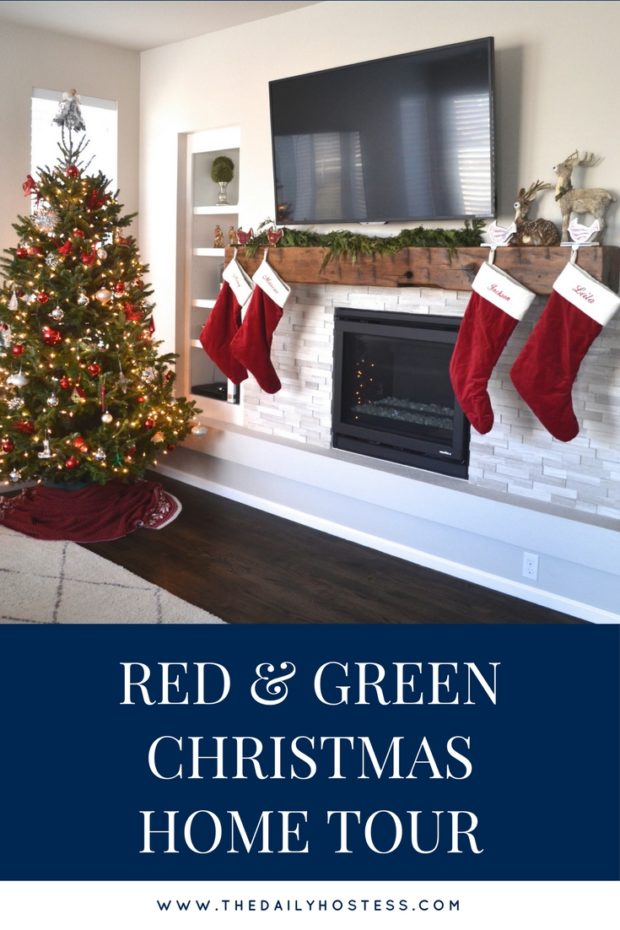 I've come to realize that my go to Christmas decor is all red and green.  I'm perfectly happy with that since I know it will never go out of style.  Most of the Christmas decor is centralized on our main level in the living room, dining room, and kitchen.
We decided to get a real Christmas tree this year, and I'm still a little on the fence about it.  It does smell nice, but not as much as I thought it would.  Plus, the whole remembering to water it thing and all the needles falling off, it's kind of high maintenance.  I also don't love how if there is a "bald" spot you can't just move a branch to fill it.
Either way, it's worked out because we put up our artificial Christmas tree in our newly finished basement!  So the fresh tree gets to take center stage in our living room.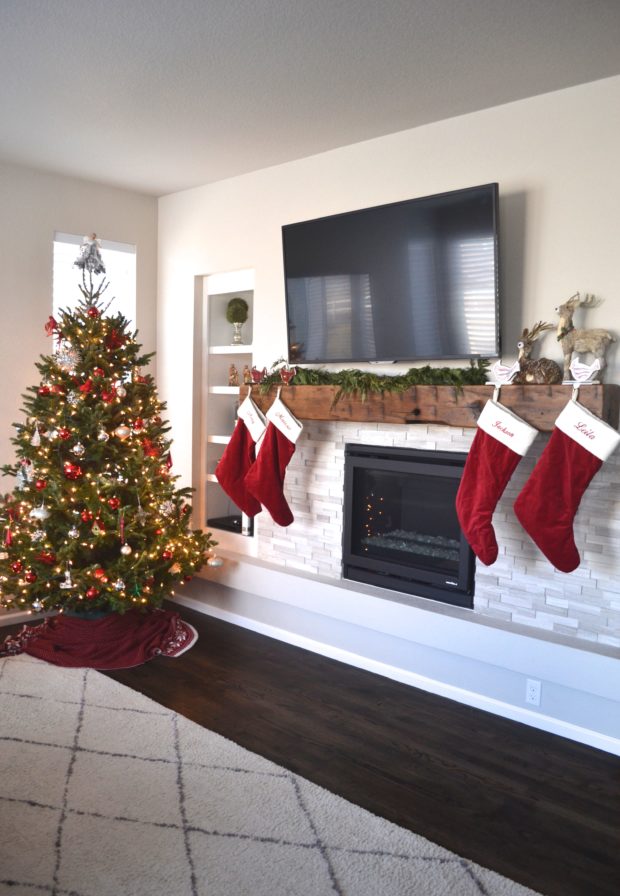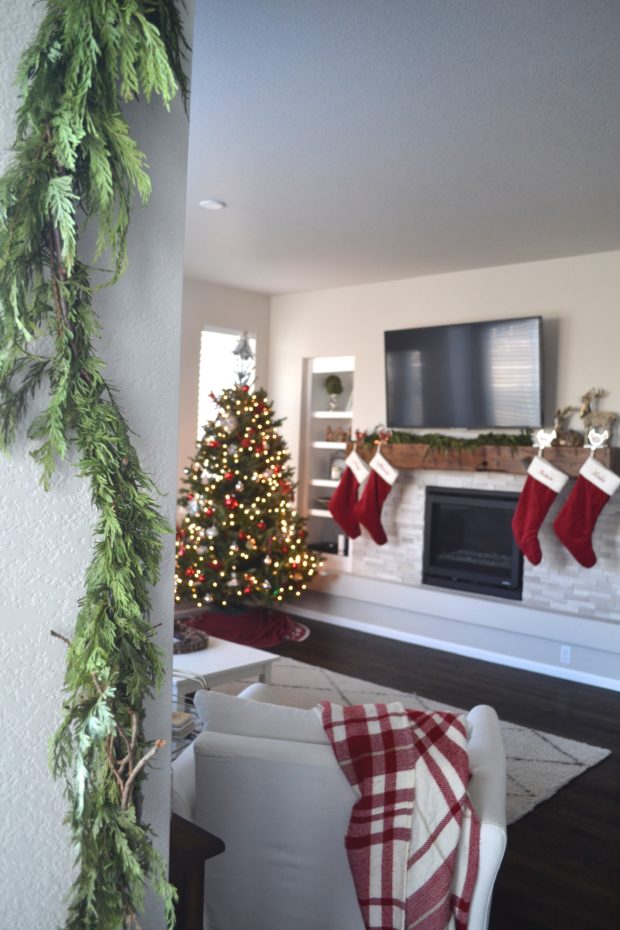 I also added a live, fresh garland around the doors leading to our patio in the dining room.  I love how economical they are.  You get like 30 feet of garland for not very much.  It was so long that I was able to cut a portion of it off to use on the mantle.  I just wish they looked more fresh longer than a few days.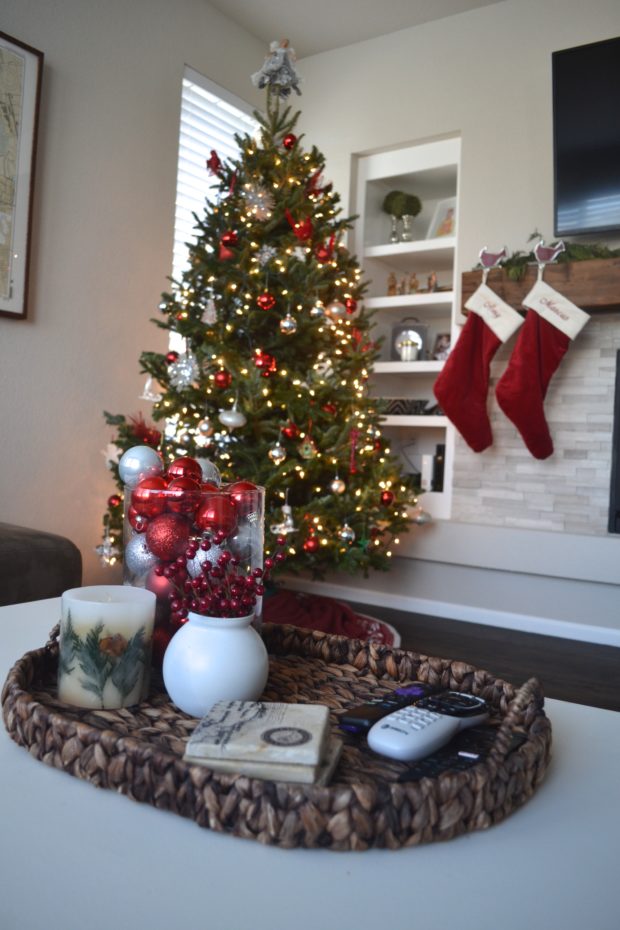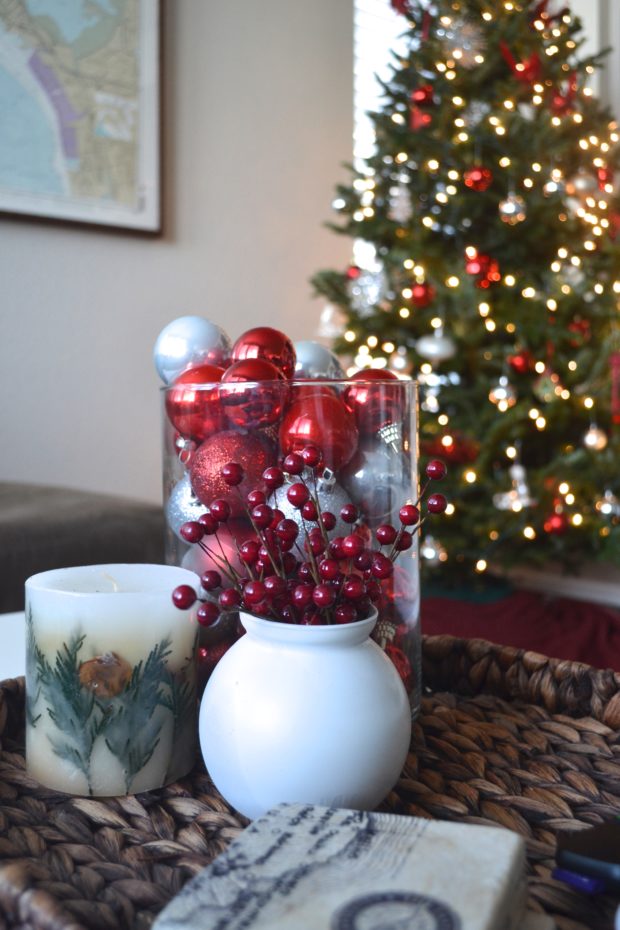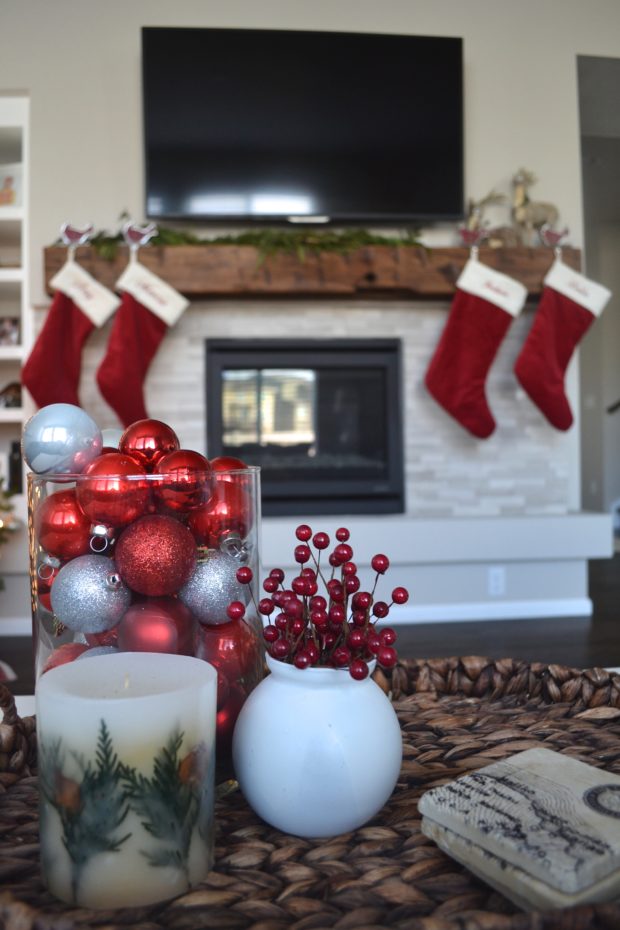 I'm still loving the mantle we got last year, and hanging stockings on it again this year.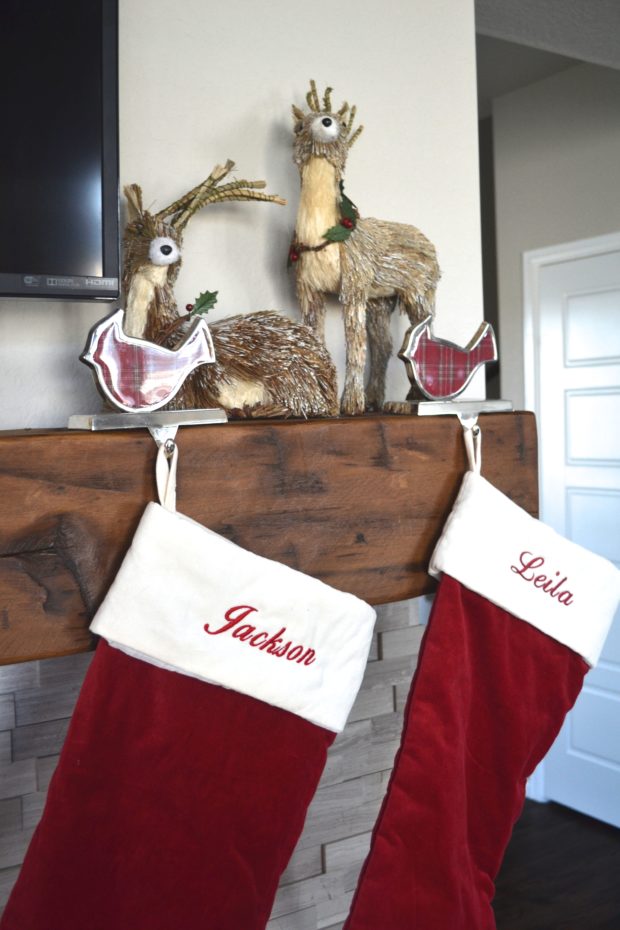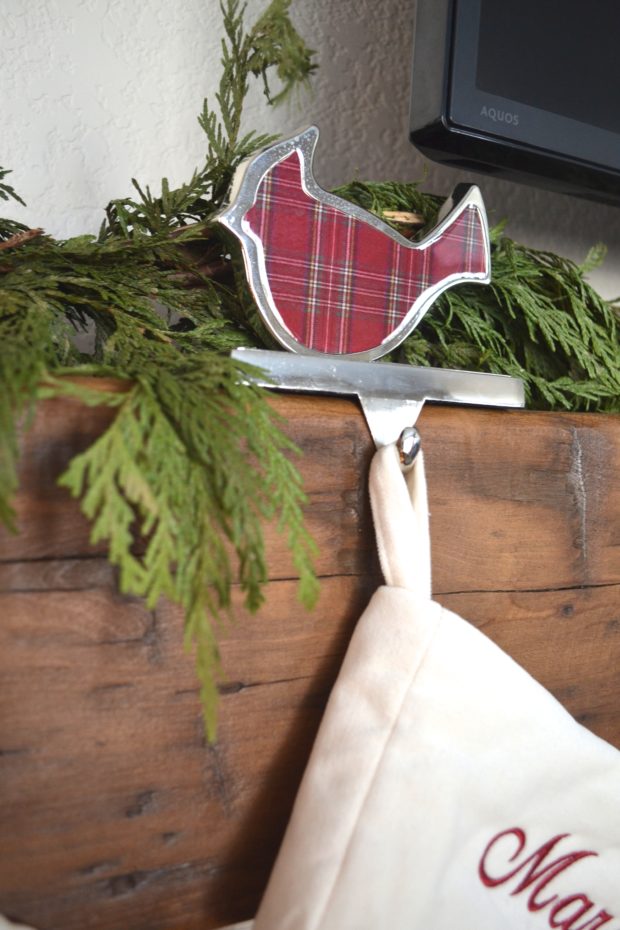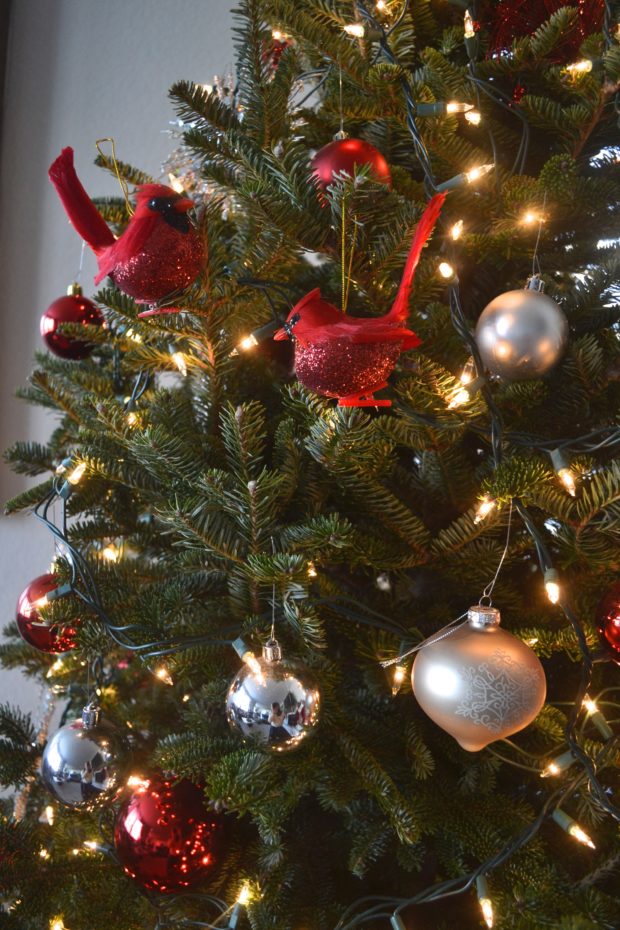 There is also a bit of a cardinal theme throughout our Christmas decor.  It's no surprise given how big of fans we are of the St. Louis Cardinals!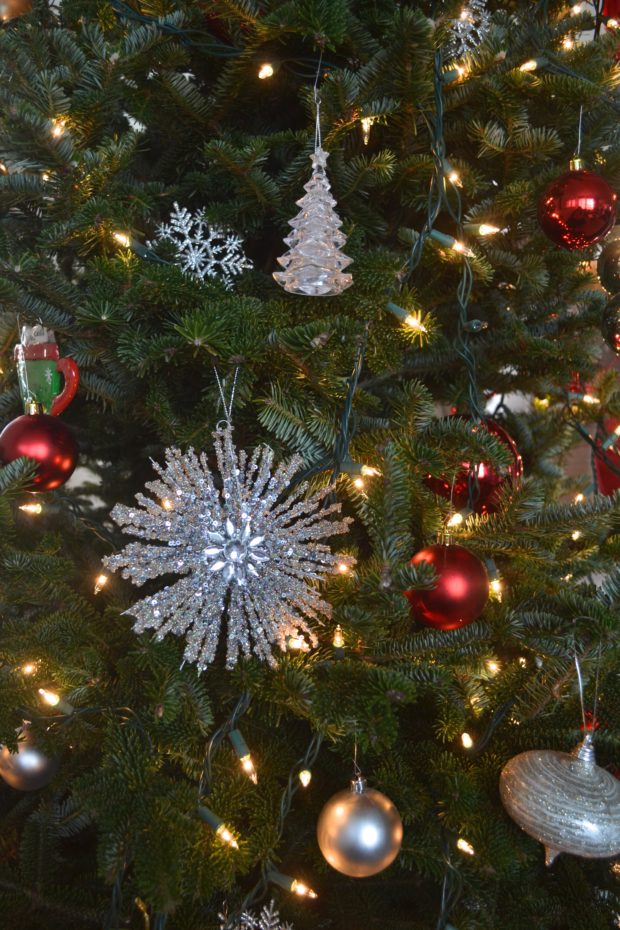 I had to share this picture, because it includes my biggest, literally, Christmas tree decorating tip.  Every year, when decorating the tree I tend to get rid of smaller ornaments and add in bigger ones.  The best way to make your tree look grand and beautiful is using the biggest ornaments you can find.  These snowflake ones are huge and make the tree look great.
Now moving onto the dining room.  You've already seen most of it in this Christmas dinner tablescape post.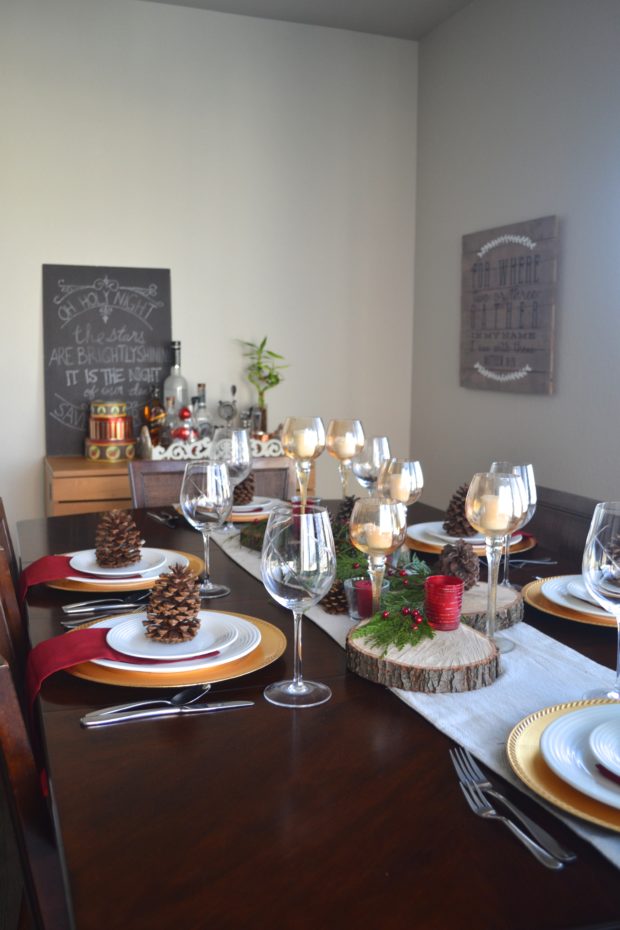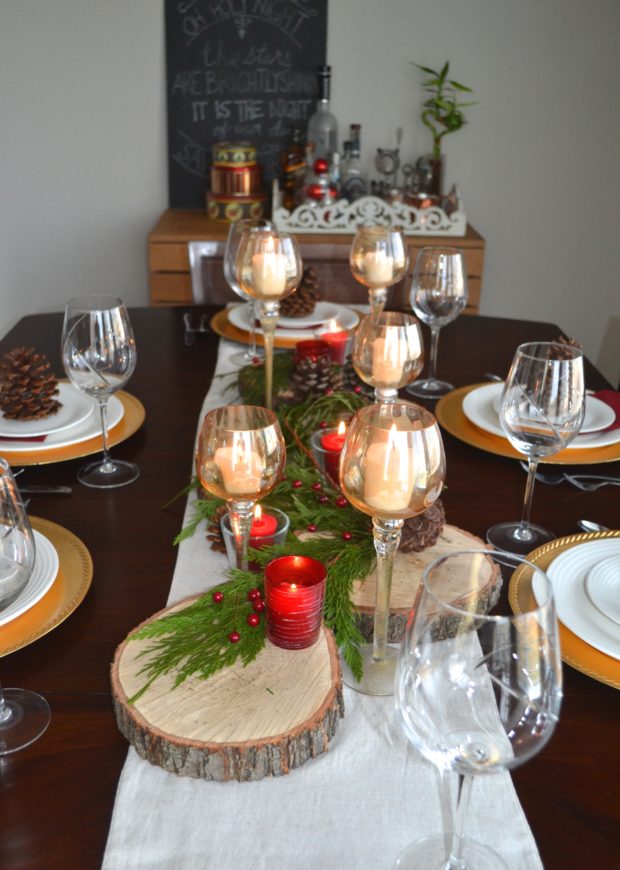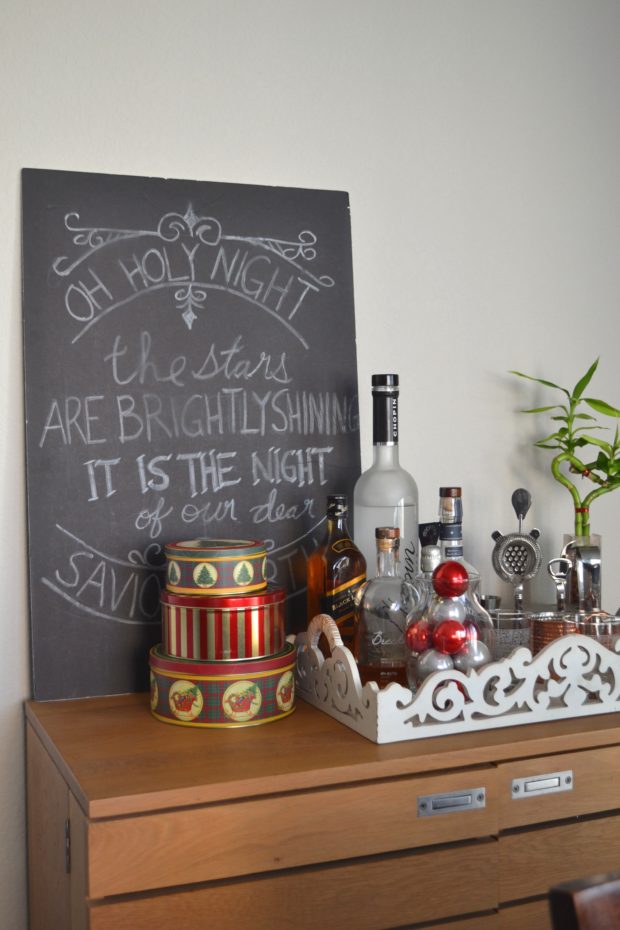 I also added a few touches of holiday red and green in other parts of my house.  The bathroom got a little update by changing out a vase and adding Christmas themed soap dispensers.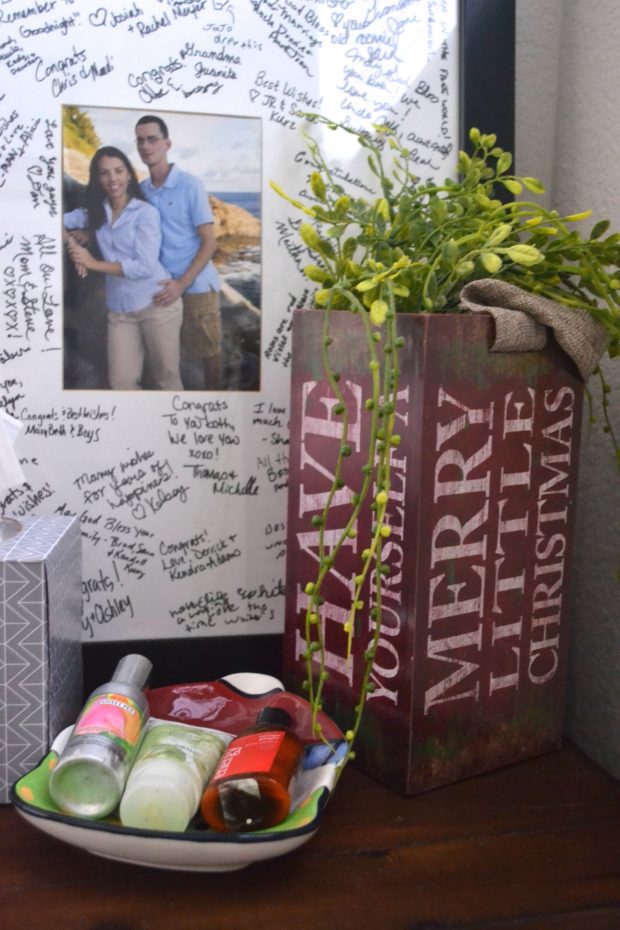 I truly hope you have a blessed Christmas season with friends and family.  I appreciate all of your support and readership over the last year.  I'm looking forward to what the new year brings.  First, I'm going to enjoy some down time with my family and praise that Jesus was born here on Earth to show us the way and the light.
Merry Christmas to you and your family!