Happy December!  It's crazy how fast time has gone from October until now.  November was a blur with my birthday and Thanksgiving.  Now it's onto all of the fun and celebrations that the Christmas season brings.
Because it's the first of the month, I'm bringing you another round up of all the great parties and celebrations this month.  Some are pretty typical for Christmas time while others are quite a bit different.
Gingerbread House Decorating Party
First up is the cutest gingerbread house decorating party.  Design Improvised created this super fun play date for her preschool aged kids and it's the cutest play day I've ever seen down to the kids table table runner!
Winter Solstice Party Decor Ideas
Another big day this month is December 21st, the winter solstice.  One down side is that it's the shortest day of the year, but the upside is there will only be more sunlight from then on.  I love the idea of throwing a winter solstice party because it's still perfect for this time of year, but not another holiday party.  This article talks all about the history and traditions of the winter solstice.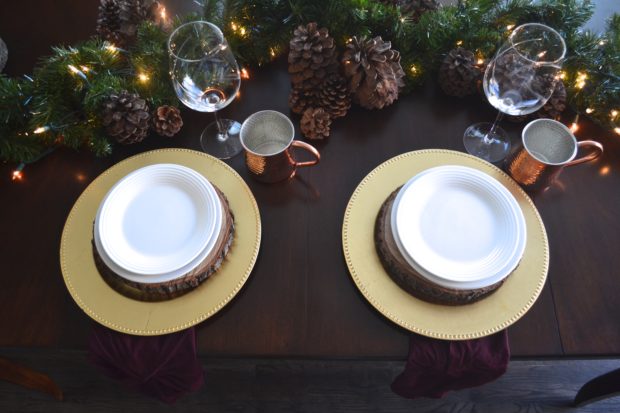 Throwing this party is easy with a lot of natural elements.  Pine cones, holly berries, greenery, and wood make excellent decor and are very easy to find this time of year.  Check out the tablescape I put together inspired by the idea of a winter solstice party.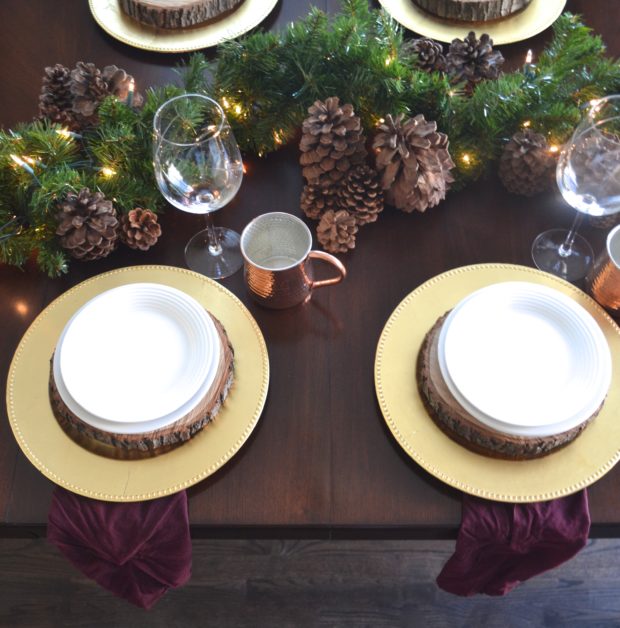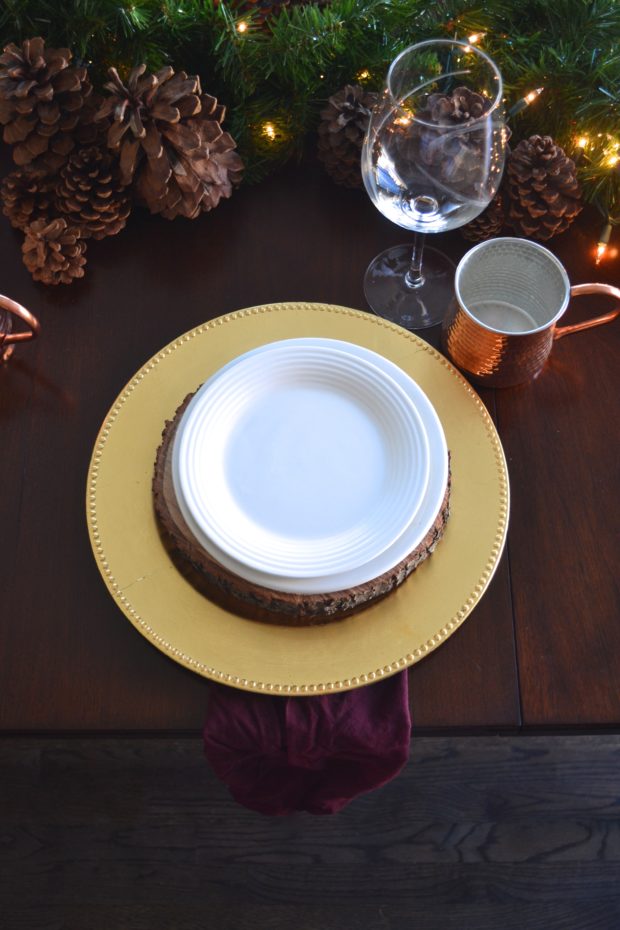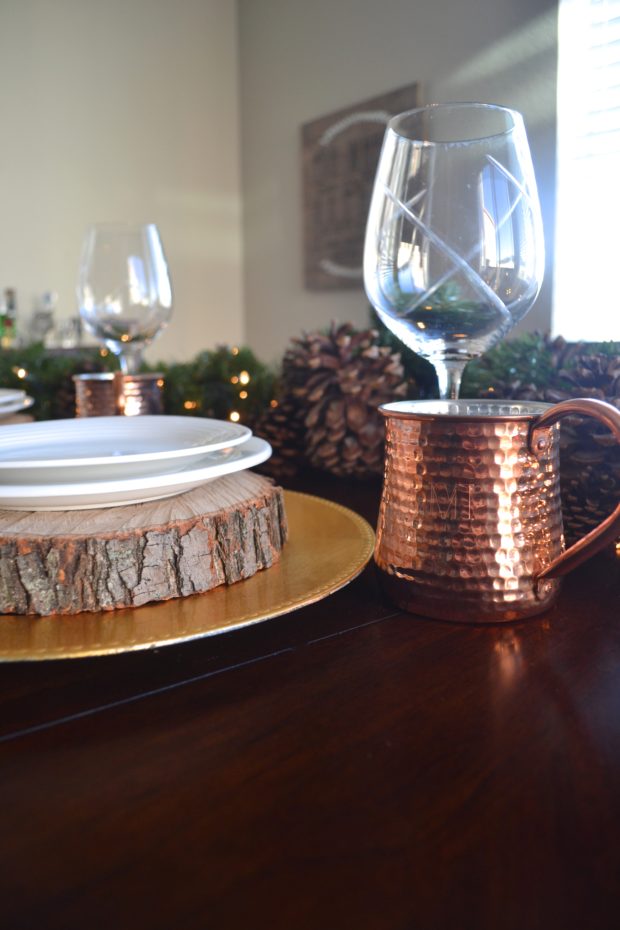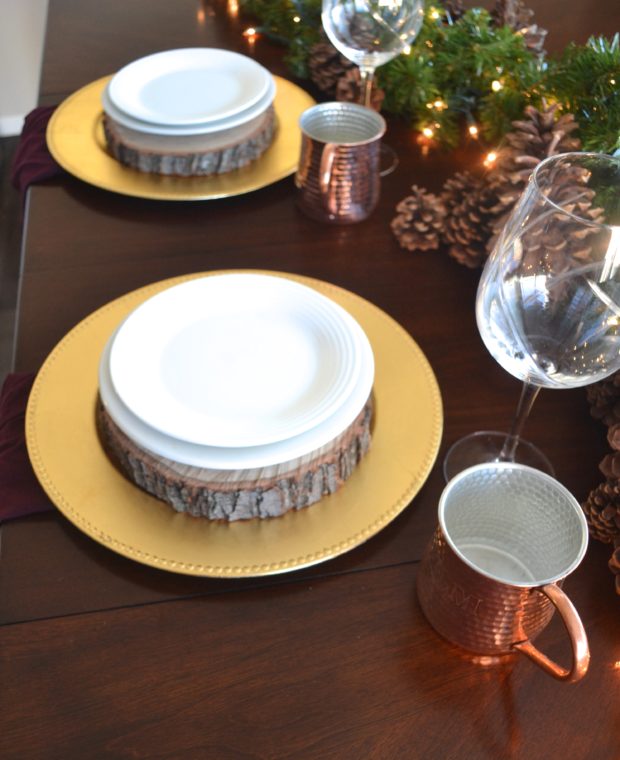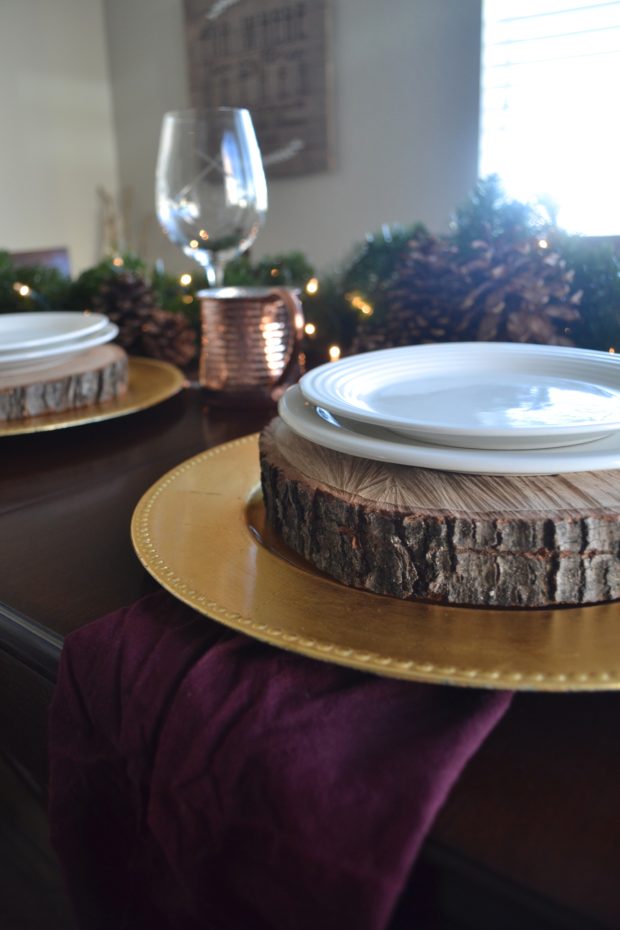 Winter Solstice Party Food and Drink Ideas
A pine cone cheese log appetizer.  Get the recipe here, it's almost too pretty to eat.
Gingerbread cookies for dessert, but not in the shape of a man.  Something more wintery like a snowflake shape.
For the feast I'd include large cuts of meat, like big steaks or a tenderloin.  Plus lots of roasted vegetables, like winter squash and parsnips.
To drink, a hot mulled cider is perfect, especially in those copper mugs. Anything with cranberries is also a great idea.
Pre-Christmas Clothing Swap Party
Now for something a little different this time of year.  Do you think you would want to host a clothing exchange party to clean out your closet in preparation of getting new items for Christmas? If so you could also make it a way to "shop" for new items without spending any money. This article has a lot of great ideas for this kind of party.
A few tips to make your clothing exchange be a big hit:
Be sure to set a price range or worn range.
Provide areas to hang things up by size and be sure to label those areas.
Provide shopping bags for all of your friends.
Some light snacks and drinks will keep everyone sustained for more shopping.
Invite a variety of people to get a variety of clothing types and sizes.
These three party ideas will definitely have you celebrating all month long.  I know there are already a ton of events this time of year, but hosting something a little different will excite you and your guests.
What celebration are you most looking forward to this month?