I'm back today with more watermelon fun!  This week is all about celebrating the end of the summer with the iconic summertime fruit, watermelon!  Earlier this week I shared a really easy watermelon drink recipe and today I'm going to share a delicious watermelon salsa recipe.  It's so yummy!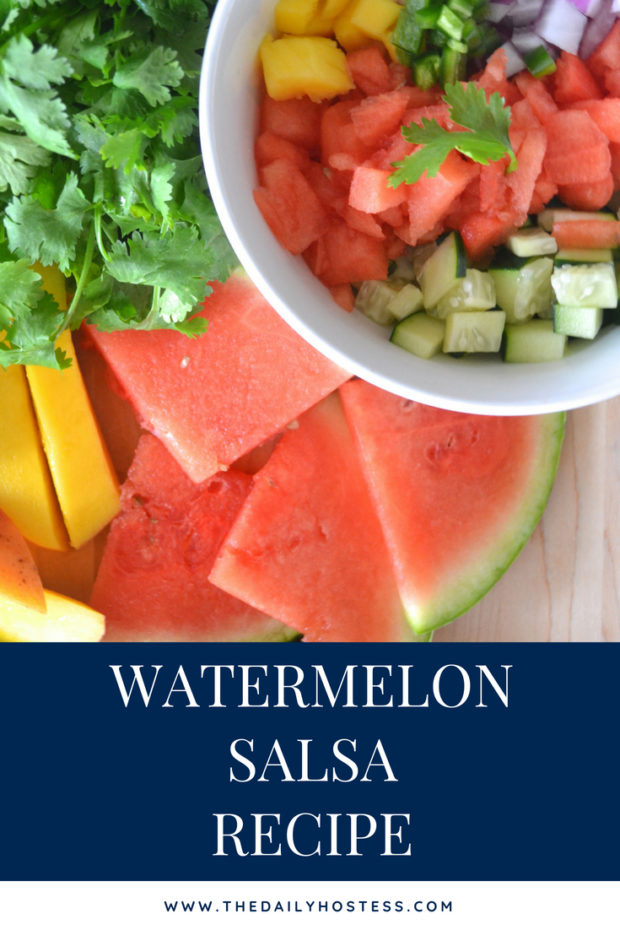 I got the idea for this recipe from Reluctant Entertainer.  I just tweaked a few things to make it my own.
Watermelon Salsa Recipe
Here are the ingredients you'll need:
zest from one lime
1/4 cup lime juice
salt and pepper to taste
3 cups seeded and finely chopped watermelon
1 cucumber, peeled, seeded and diced
1 mango, peeled and diced
1 jalapeño, seeded and minced
1 small red onion, finely chopped
a handful of cilantro, finely chopped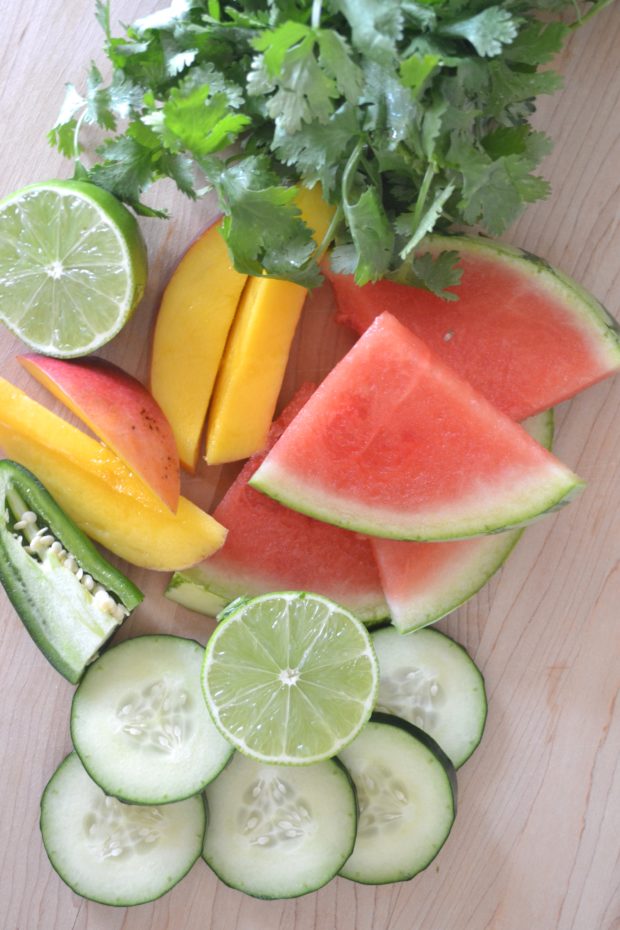 To make the salsa just dice everything up and mix it together for a refreshing and delicious watermelon salsa.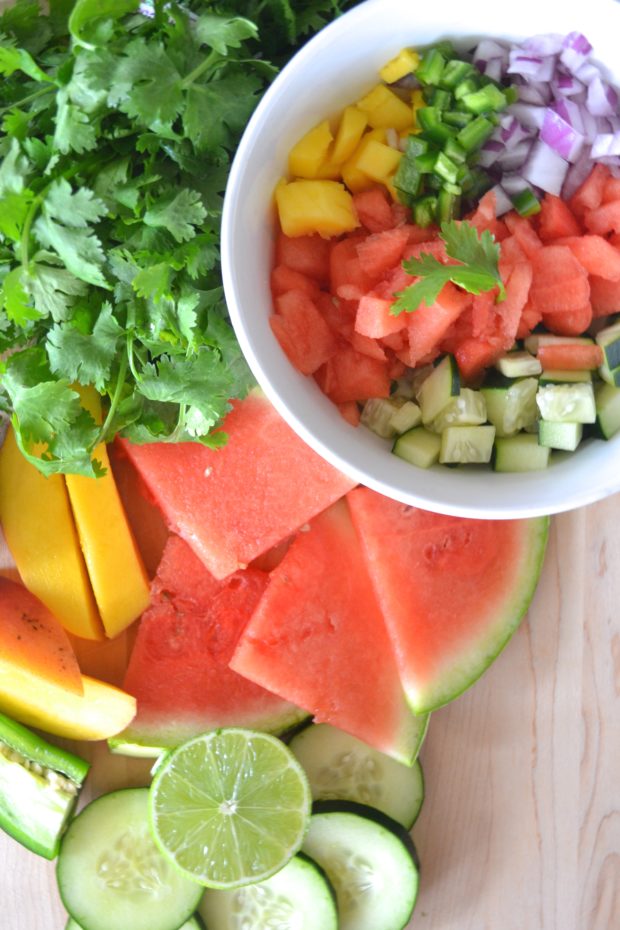 Watermelon Salsa Recipe Notes
A couple recipe notes, the original recipe calls for basil, but I think every salsa needs cilantro, and lots of it!  I also think the recipe is sweet enough.  So I didn't add any sugar or honey like the original recipe calls for.  Trust me you won't need it with watermelon and mango.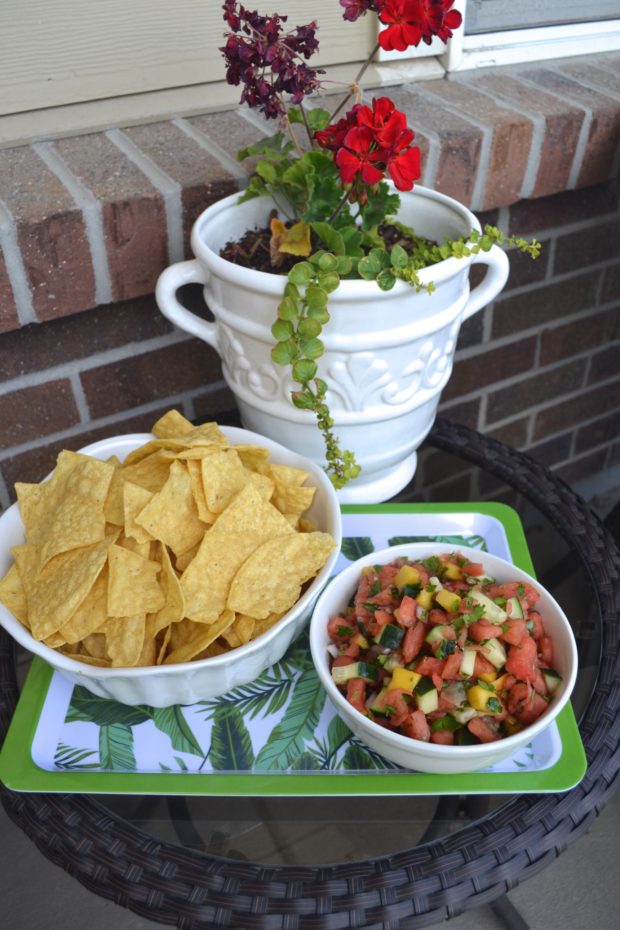 After serving this with a big bowl of chips I realized it would be perfect over a piece of grilled fish.  One of the very first meals I made my husband before we were even really dating was a similar fruit salsa over grilled fish and rice.  So this salsa brings back some sweet memories for me.
I would also recommend using those hint of lime chips to serve with this salsa.  The lime will give the salsa a little extra zip!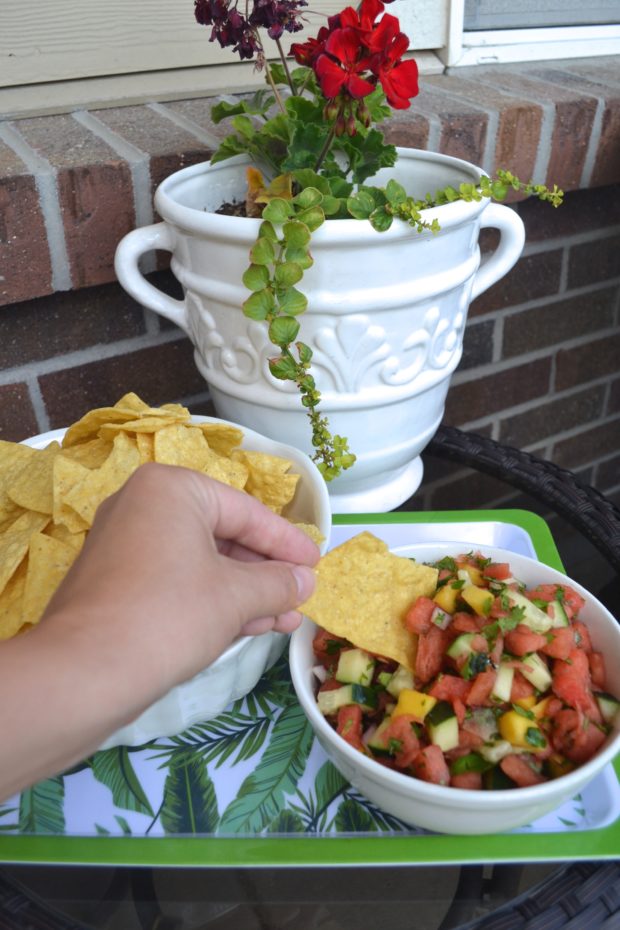 This is definitely a dish that needs to be eaten right away, the longer it sits the more the watermelon will release water and make the salsa turn into soup.  It shouldn't be a problem though because it's so yummy you won't have any leftovers.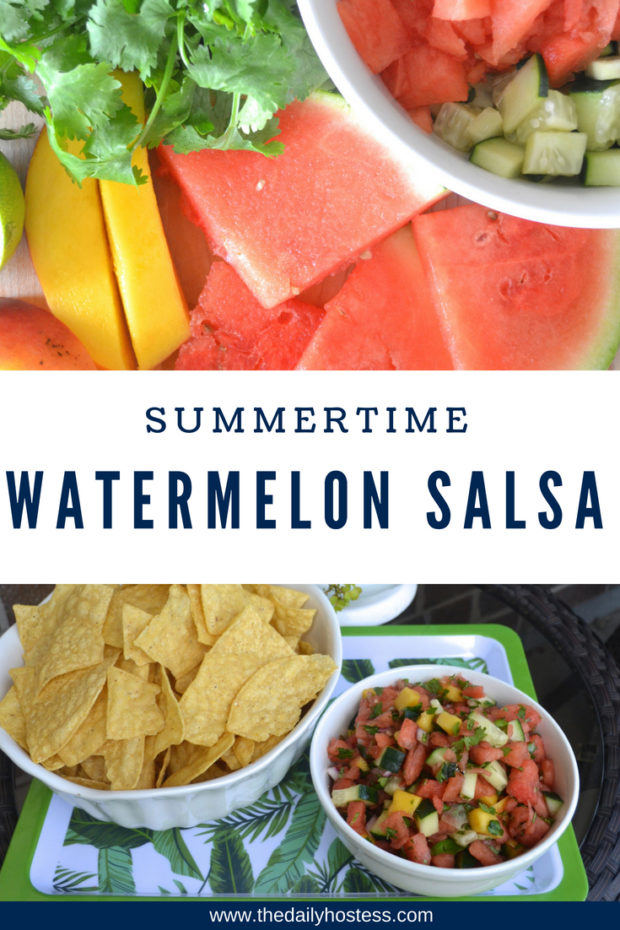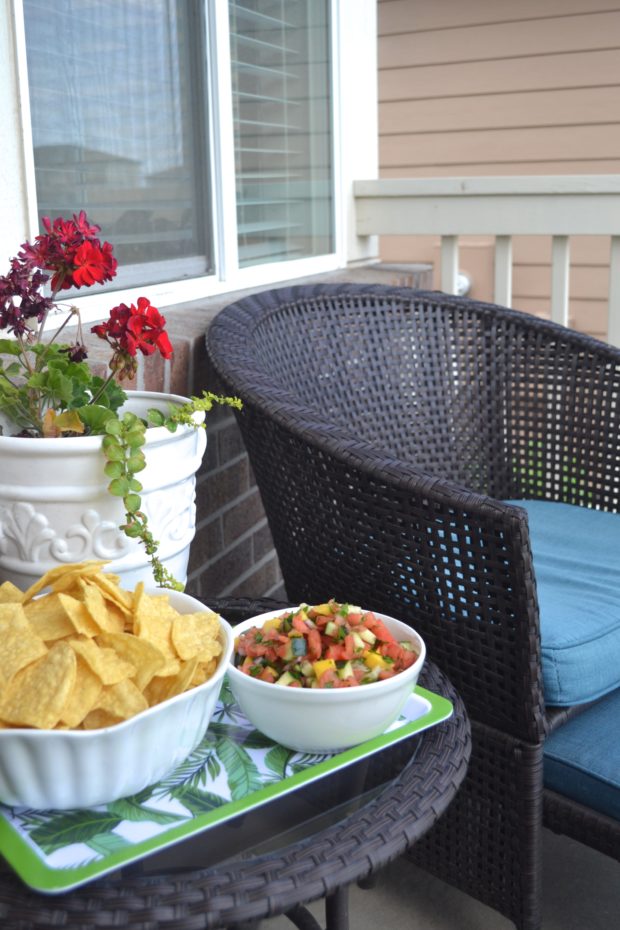 I love the idea of bringing this to a neighborhood watermelon party.  Or just sit on your front porch and enjoy snacking on this salsa.  We tend to want a snack while watching our kids play in the street in the evening.  Thankfully we live in a cul-de-sac and all the neighborhood kids come out to ride bikes and play. Then the parents get to chat and now, snack!
Be sure to come back later this week to see the last thing you'll need to host your own watermelon party.  Armed with these two recipes and what I'm giving you on Friday you'll be hosting your party in no time!