It's almost time for the biggest celebration of summer, the Fourth of July!  Do you love celebrating our country with some red, white, and blue, bar-b-que, and fireworks? We live in a great little cul-de-sac where most of our neighbors spend summer evenings outside in the front yard hanging out.   So, I decided to focus my Fourth of July celebration on my front porch this year.
Here's a bunch of inspiration and a little DIY on a super simple 4th of July wreath.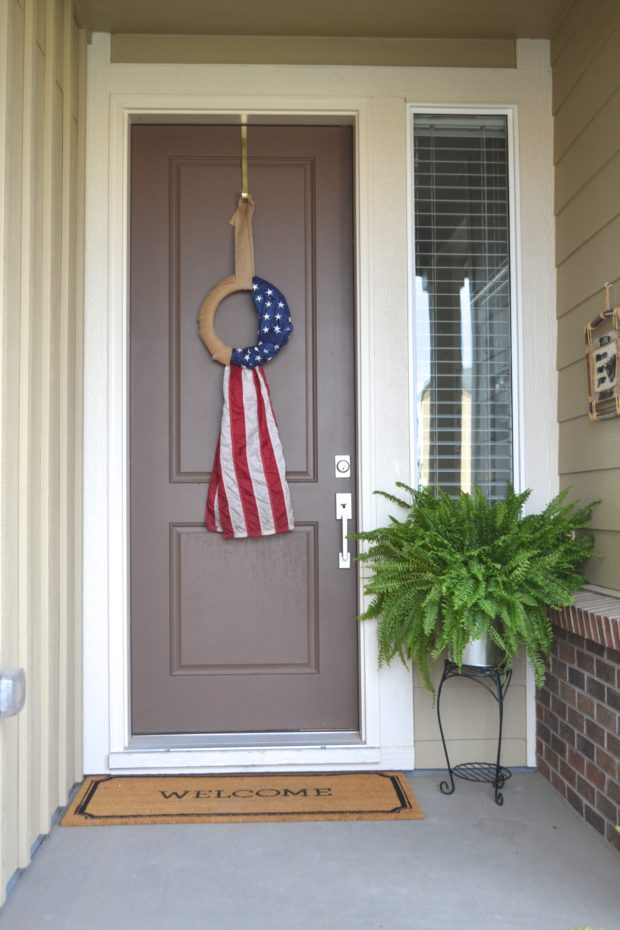 First up is my Fourth of July front door.  I diyed this simple flag wreath and added a huge Boston fern.  It's so big it's blocking our doorbell.  Eventually we'll be building a custom plant stand that's a little shorter to allow guests to see the doorbell.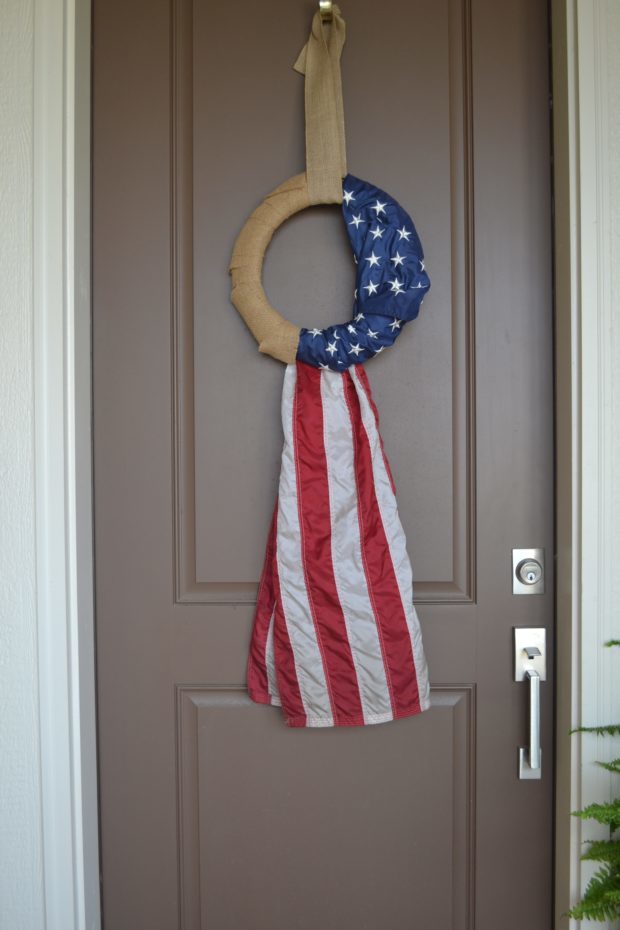 Here's how I made this simple wreath.
I took a wreath form
Wrapped an extra flag around it, so that the stars were around the wreath, and the stripes are hanging down.
For the remainder of the wreath, I used some leftover burlap and hot glued one end around the wreath, then wrapped the rest around the wreath form and secured it with more hot glue
I hung the wreath using some burlap ribbon
Like I said, it's super simple, you'll just have to play around with the flag to get the positioning that you want.  I specifically used this style because our front door is so tall.  I wanted something that would take up a good portion of the door.  This does just that!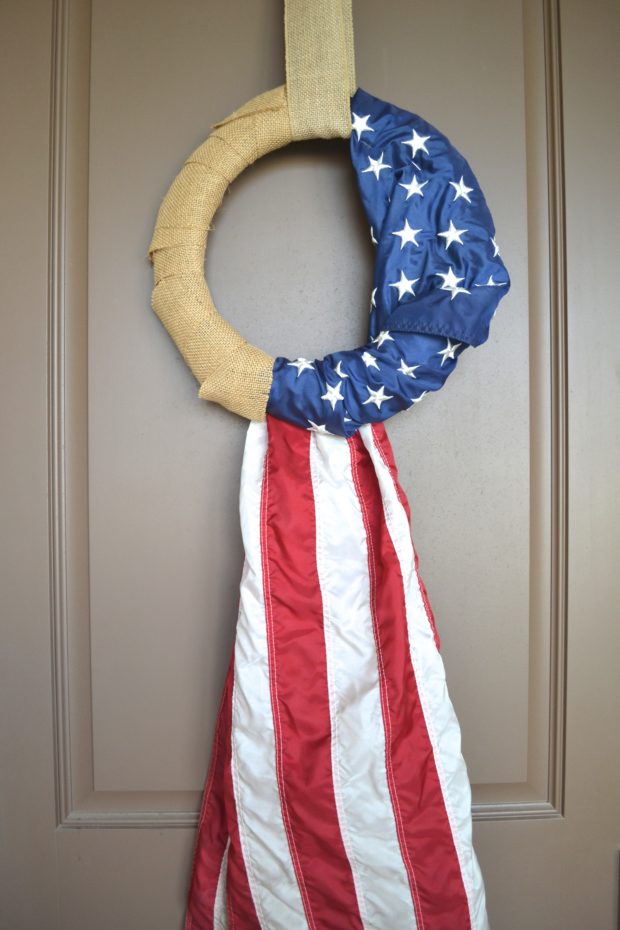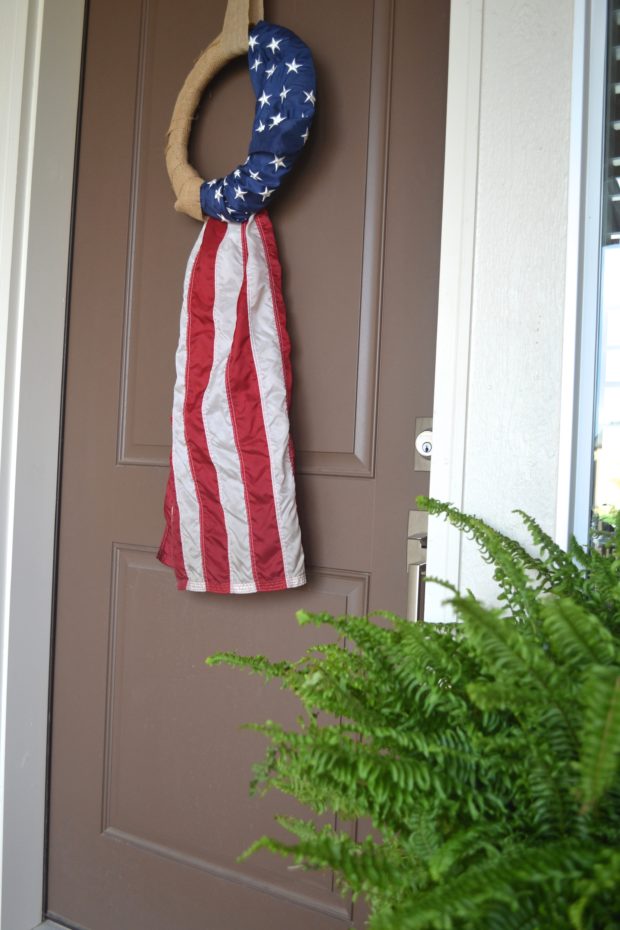 Now for the rest of the porch, I added some flower boxes to the porch railings then tucked some flags into them.  I wanted to make sure that the flags stayed put, so I zip tied them to the flower boxes.  Can we give a collective high five to the inventor of zip ties?  They work for so many things.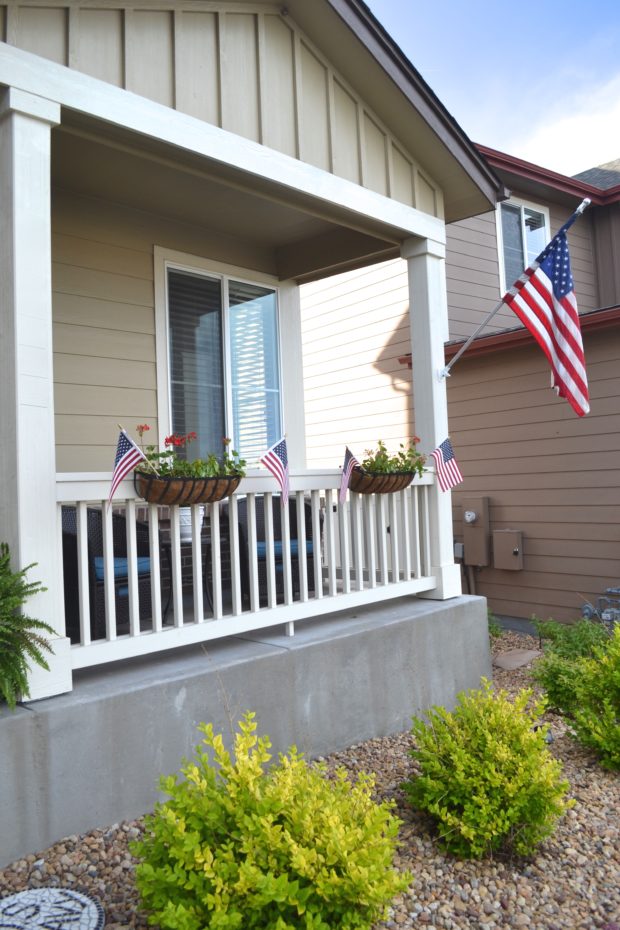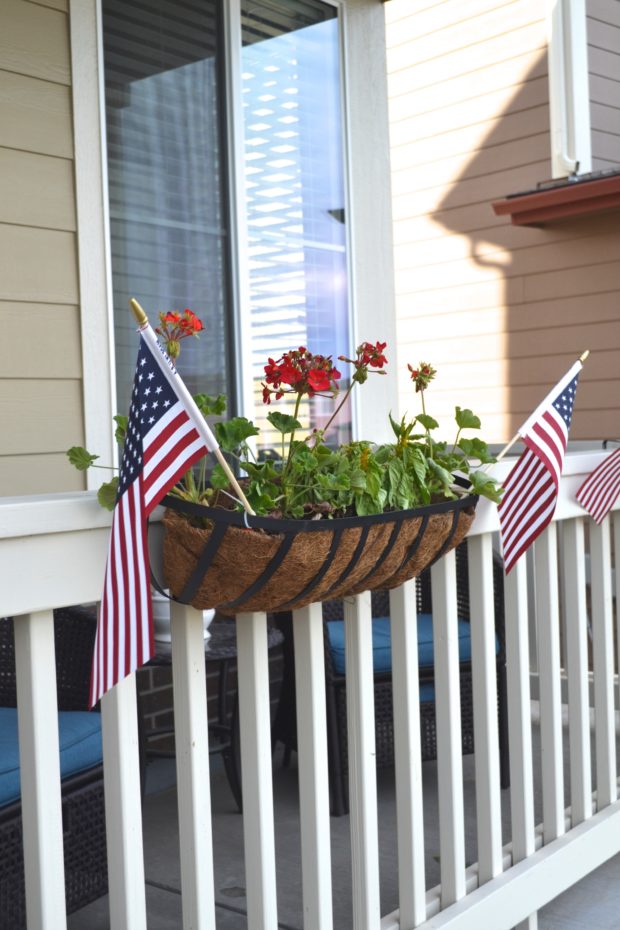 It's been so hot here, my flowers are a little droopy.  Thankfully, it's cooling off this weekend so I'm hoping they perk back up a bit.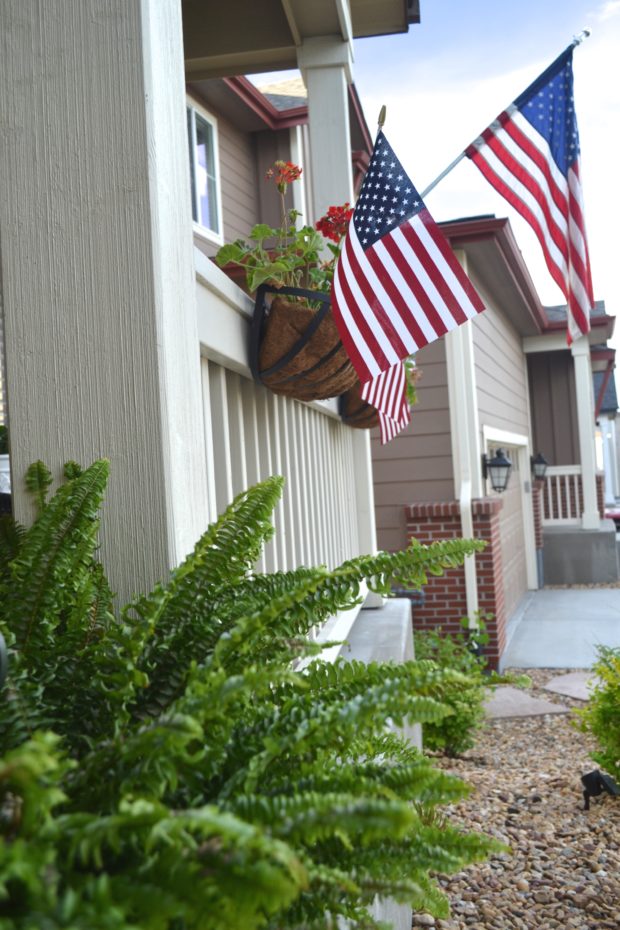 I just love the ferns that I've added to my front porch.  I got them at my local grocery store for guess how much…..$12!!!  Isn't that crazy cheap?!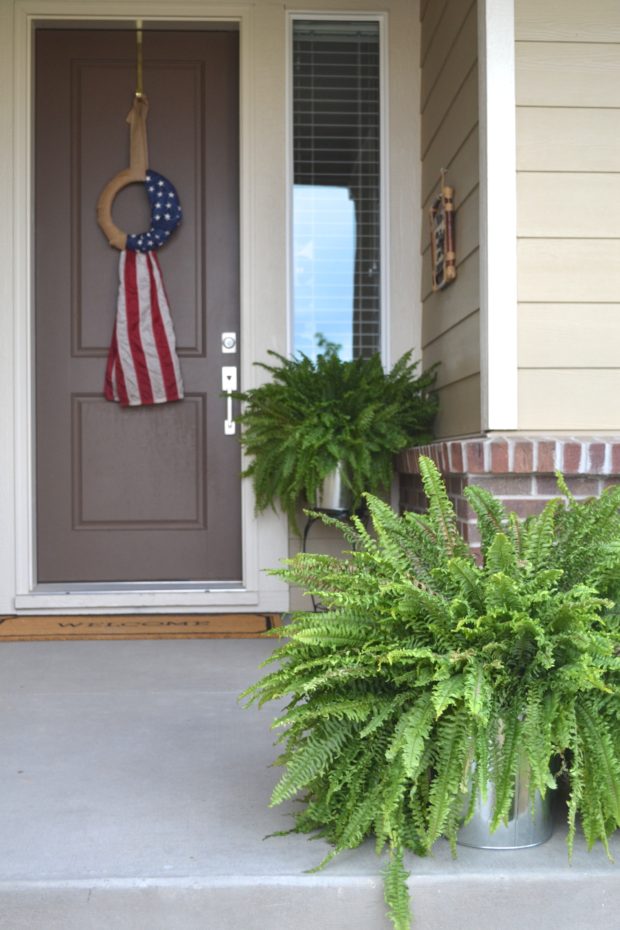 I put them in galvanized dairy buckets I picked up at a farm store.  This is a great way to let the plants drain but not have water running all over the place.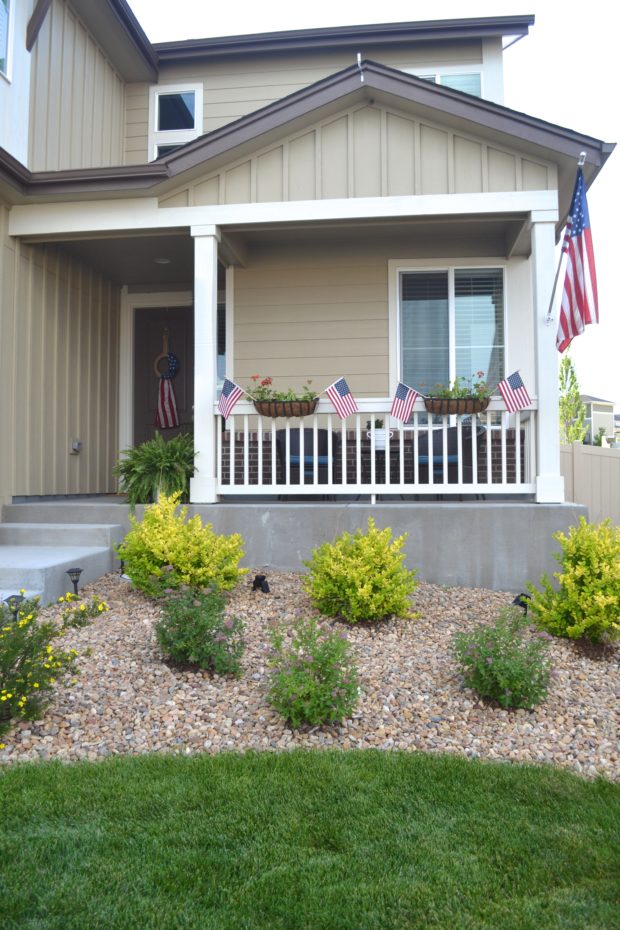 I hope some of these ideas give you a little inspiration to start incorporating some red, white, and blue onto your front porch.  The front porch is such an important space to show some attention.  It's the first thing that people see when they come to your house, or even when someone just drives by.  A lot of times the front porch is an underutilized entertainment area.
Use your front porch to invite a neighbor over and have a cool, refreshing beverage while enjoying the decor and work you put into your front porch!  I hope you have a great weekend!  We've got several parties to celebrate this weekend, so you'll get to see all of that fun in the upcoming weeks.