Well, I officially feel like a real blogger!  Last week I had my first photoshoot for the blog.  Thank goodness for talented friends that can come photograph you on short notice.  I definitely needed help with these photos since I'm in them.  They all turned out so good and sorry if you get sick of seeing my face today.
I've recently been trying to use up the food we already have in our house without going to the grocery store.  However, trying to throw dinner together without menu planning isn't very inspiring.  Normally I menu plan, and doing so I'm a little more excited to get dinner started.  So if you aren't feeling very inspired to cook dinner, I've put together a little list to help you get motivated.
1. Make yourself a snack
What better way to get in the mood to eat, than to just eat.  I mean you normally have an appetizer at a restaurant right?  Why not have one at home too?
I love throwing a small cheese board together to nibble on while I'm cooking.  Other great ideas would be a bowl of pretzels and some dip or carrots and hummus.  Anything that will get you excited to be in the kitchen is a great place to start.  It will probably even attract some others in your house, and company in the kitchen is great too!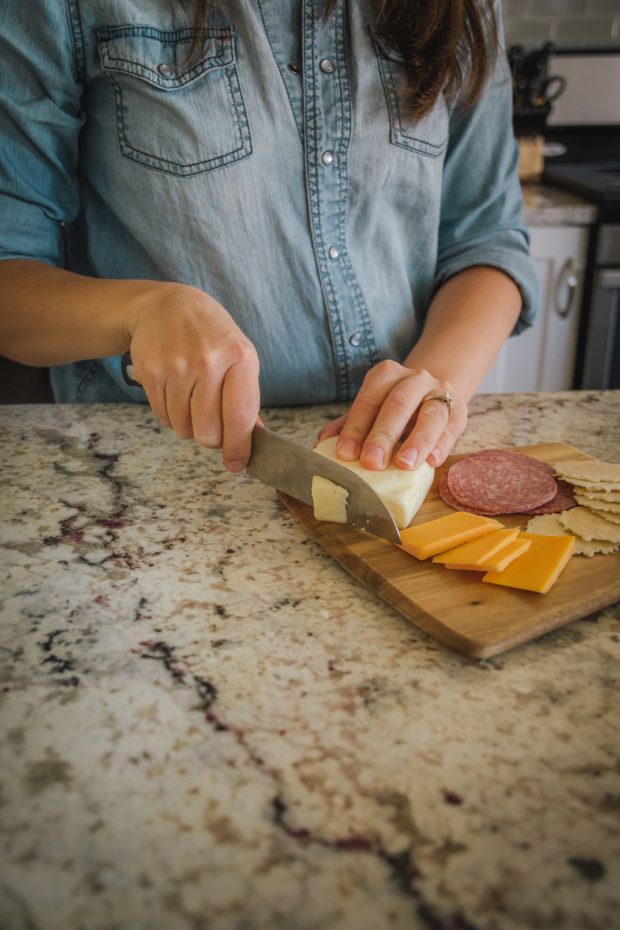 3. Pour yourself a drink
If you are already snacking on something, you'll probably need something to drink too.  A glass of wine is usually my go to, but there are so many other options too.  Try jazzing up your water with some lemon or lime juice.  If you want something with bubbles, open a can of La Croix or add a few berries to some sparkling water.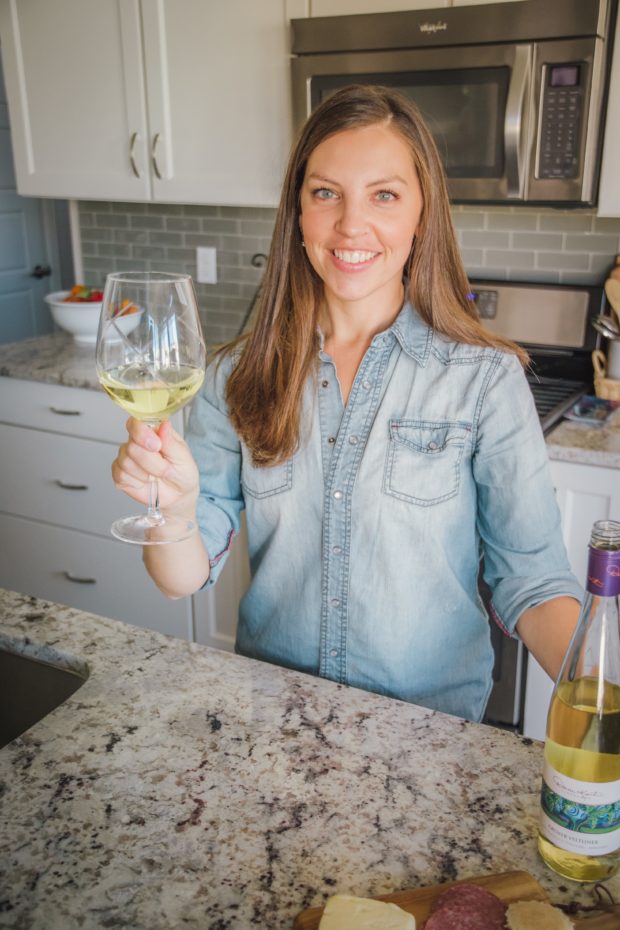 3. Have a clean (ish) kitchen
There is nothing more de-motivating than having to start dinner with a messy kitchen.  If you have a sink full of dirty dishes or cluttered counters it makes it really hard to spread out and get dinner cooked.
It's really helpful to just get everything out of the way.  If that means moving all of the counter clutter to another room, another counter, or even the table it will help make room for dinner.
If your dishwasher is empty, a few minutes before starting dinner, put everything in there just to get it out of the way or to empty the sink.
4. Turn on some music
Listening to something while making dinner will really get you motivated.  Sometimes I like to listen to music and other times a podcast or training call.  It kind of keeps me entertained while I'm cooking.
I love this little pop up speaker.  It's bluetooth enabled so I can have my phone plugged in somewhere else, but move this guy around the kitchen with me.
Stashing your phone in your pocket and popping in headphones is a great way to be totally undisturbed while cooking.  It also doesn't bother anyone else that may be within ear shot.
5. Have your recipe and ingredients handy
Isn't it so annoying to constantly have to keep checking a recipe while cooking?  I like to have my recipe handy either on my phone as a screenshot.  This way I don't have to keep going back to Pinterest or the internet to find the recipe.
I'm cooking out of a recipe book, I keep the book on a book stand right on my counter.
I also think it helps to gather all of your ingredients at one time so you're not constantly running back and forth to your fridge or panty.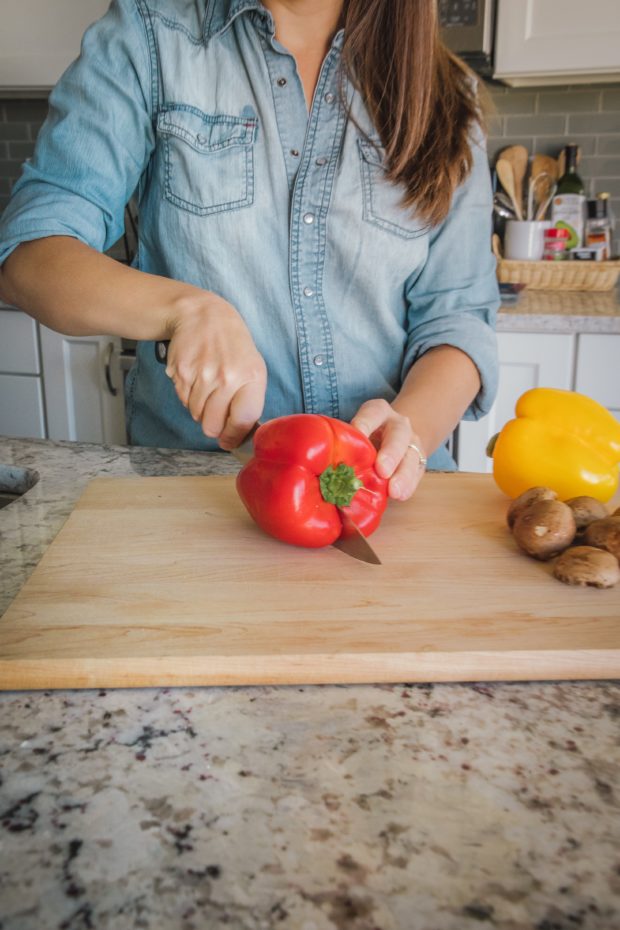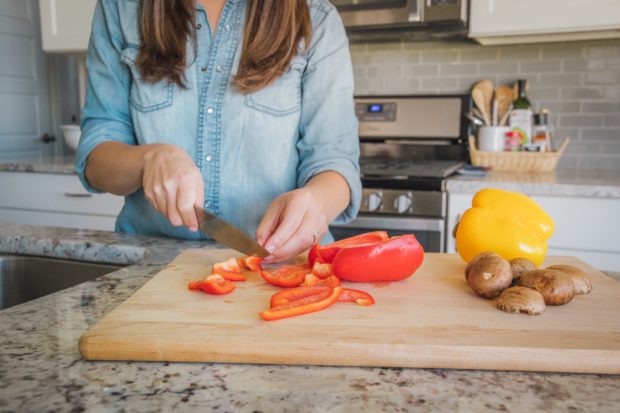 If you have time earlier in the day, it's also really helpful to prep dinner ahead of time.  If your recipe requires a lot of things to be cut up, do that earlier so all you have to do is throw things together.
Check to see if things need to marinate and be sure to do that earlier in the day.  And the biggest tip I have for being motivated to start dinner……set out anything that needs to be defrosted in the morning.  There is absolutely nothing worse than going to make dinner and having to defrost something first.
I hope a few of these things get you motivated to cook dinner tonight.  Do you do any of these already? What's your biggest complaint when it comes to cooking dinner?  Tell me in the comments!

Thanks to my A-mazing photographer, Tricia, with Tricia June Photography.  Check out all of her work here and get in contact with her at tjephotos@gmail.com if you are in the Colorado area.  She does amazing family photographs!