Hi! I'm Amy, the hostess at The Daily Hostess (TDH). I'm also a wife and former Naval officer who left the Navy to stay-at-home with my daughter and pursue my passions.  I love home entertaining and want to inspire you to celebrate everyday.  I love beautifully styling parties and usually have a bottle of champagne ready to pop in my refrigerator at all times!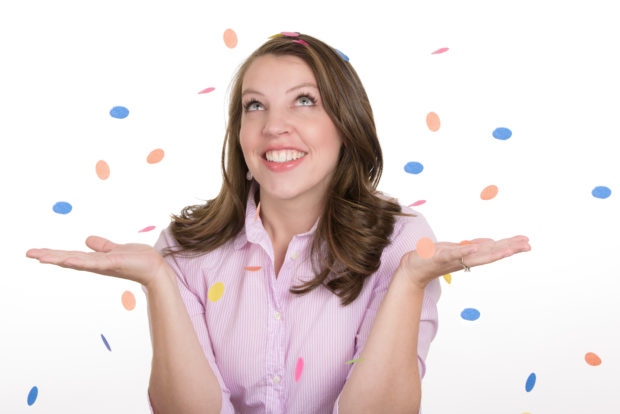 From an early age I've always loved planning for things; I even stated in my sixth grade auto-biography that I was going to start an organization called "People With Plans."  It may have been a bit of foreshadowing because as I got older I started planning fun parties and get togethers in my home.  This blog is where I chronicle it all.
Party planning is one of my greatest passions, from dreaming up ideas, making lots of lists and designs, diying party decor and cooking yummy recipes; I love the whole process.
My goal with TDH is to inspire you to open your home, share your gifts, and give to others.  You don't have to do it in large lavish ways, but simple ways that are inviting and comforting to others.  I think spending time with the ones you love is what life is all about.  Why not do it in a celebratory way by making the little things seem extra special?  Hopefully you'll find something at The Daily Hostess to inspire you to celebrate every day in every way!