It's almost the end of April already, and our forecast is looking like quite a lot of rain in the future.  If it's raining outside, why not make where it rains inside a little more festive?  I'm talking about your showers!  Here's a quick and easy way to make your daily shower more of a spa like experience.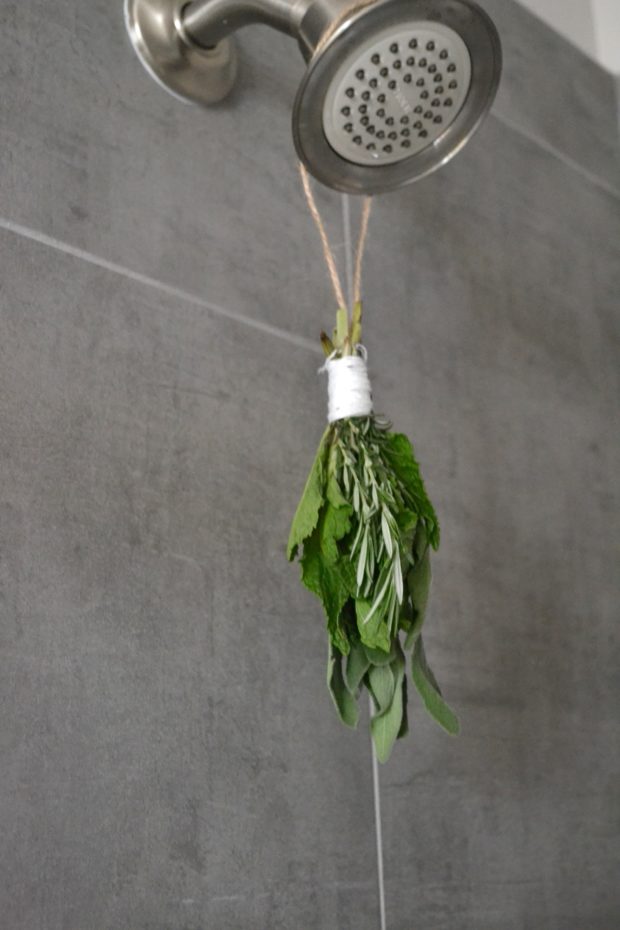 Take a few herbs or flowers that are fragrant, tie them up, and hang them in your shower.  The steam and heat from the water will make your shower smell amazing!
All you have to do is wrap a little twine, string, or heck even some ribbon tightly around the stems, add a loop (make sure it's big enough to fit over your shower head), hang it in your shower and turn the water on.  Talk about an easy way to feel like you're at the spa.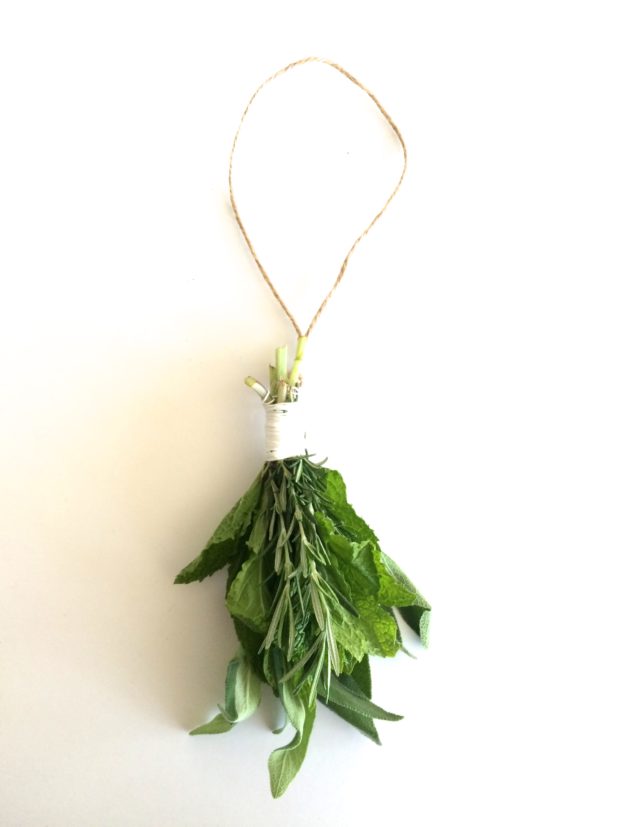 I used a combination of sage, rosemary, and mint because those were the herbs I had on hand at the time.  But lots of things would be great additions, try a branch of lilac or lavender, or add in thyme, dill, or basil.  This would be a great addition to the shower when you have guests visiting too.  Or husbands, do this for your wives. Light her favorite candle and let her take a long uninterrupted shower for Mother's Day, I'm sure she'd appreciate it.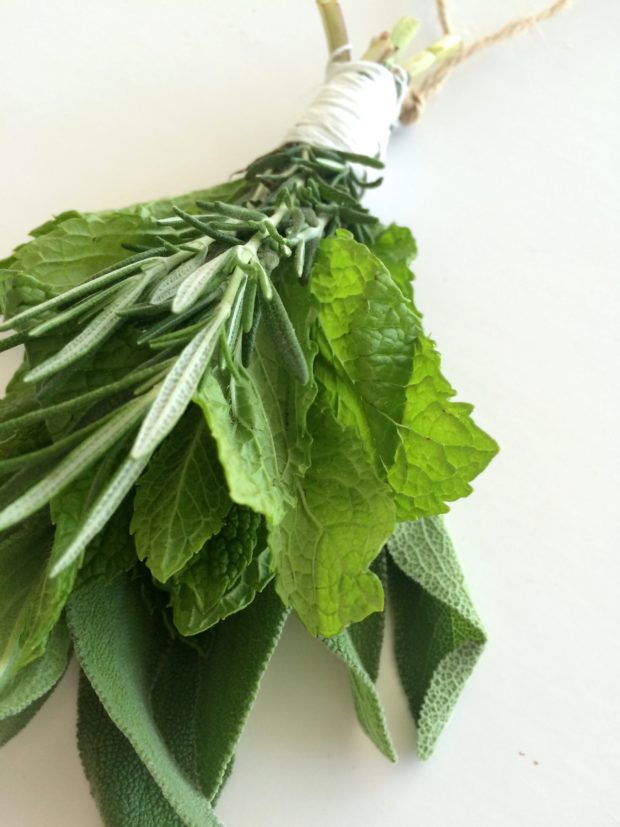 This blog is all about inspiring you to celebrate every day, and showering is something you're probably doing every day (no judgement if you skip a day), so why not make it a little more special?  Add this herb bundle to your shower experience or light a candle, but doing something that elevates your normal every day routine will make your day seem different and memorable.  Plus, it only takes a few minutes to do it.  I bundled up these herbs in about three minutes, but enjoyed them the entire time I was in the shower!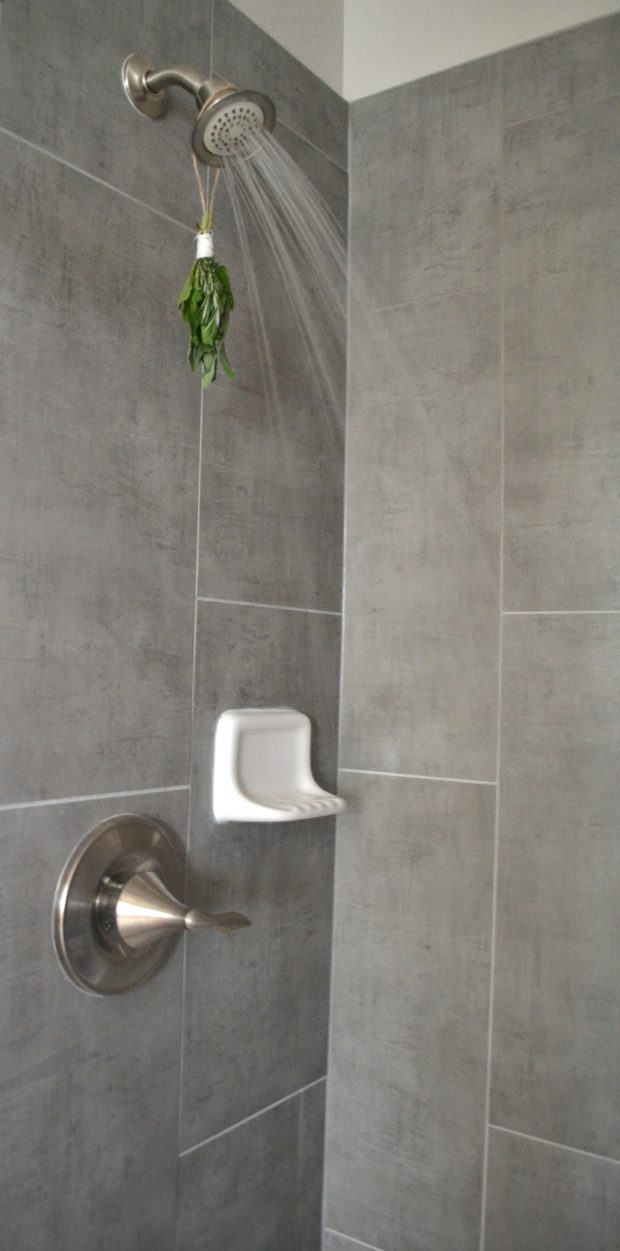 All it takes is a couple minutes, a few fragrant herbs, and your shower experience will go from required and necessary, to fun, fragrant, and enjoyable.  Let me know what your favorite smelling herbs are in the comments below.  There may also be a follow up to this post in May, it might have something to do with flowers, you won't want to miss it.
Also, be sure to come back later this week to see Week 4 of the One Room Challenge and the progress I've made.  I feel like Week 4 is where things are starting to take quite the turn toward completion!