Day three of Balloon Week is here!  Are you liking these shorter, quick tip, balloon themed posts?  It was fun creating them because I already needed the balloons for different events and now I get to show you all of them.  Today is all about your party entrance.  I'm showing you how to dress it up using balloons.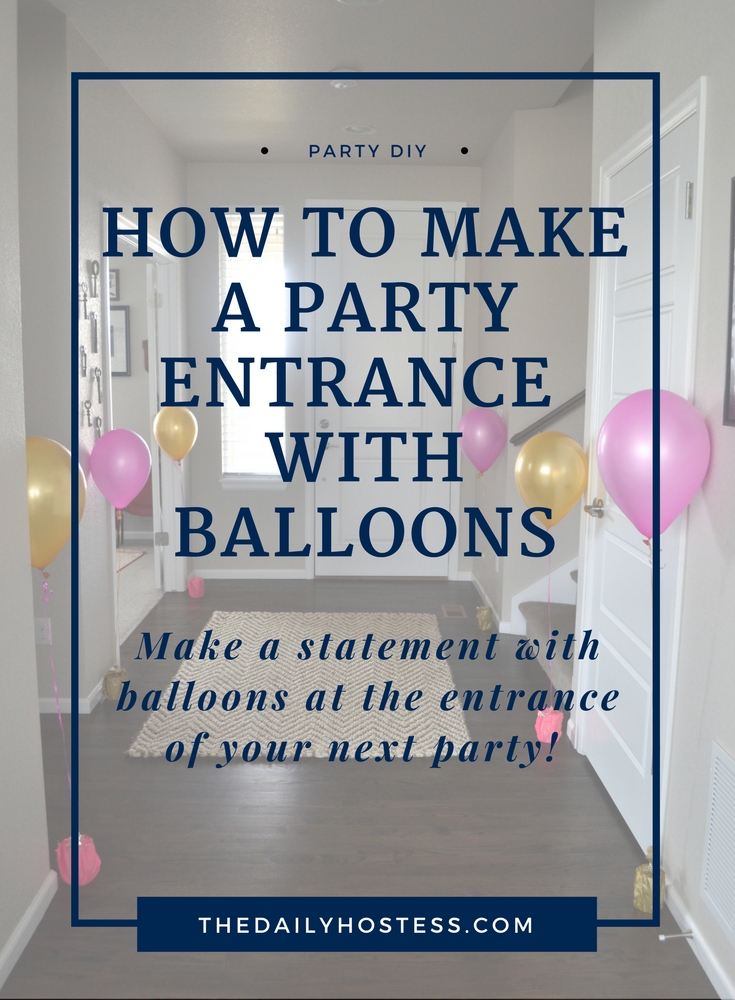 A couple months ago I had a business anniversary party.  I wanted to do something fun as my guests came in and thought what better way than to dress up the party entrance?
I used my super easy, free balloon weight idea to hold these helium balloons in place along the walkway through my house.
As guests walked in they got to walk through a runway of balloons!  So fun!  It's a good thing I planned to have them inside because we got a late spring snow storm and were dumped with about 12 inches of snow the night of the party!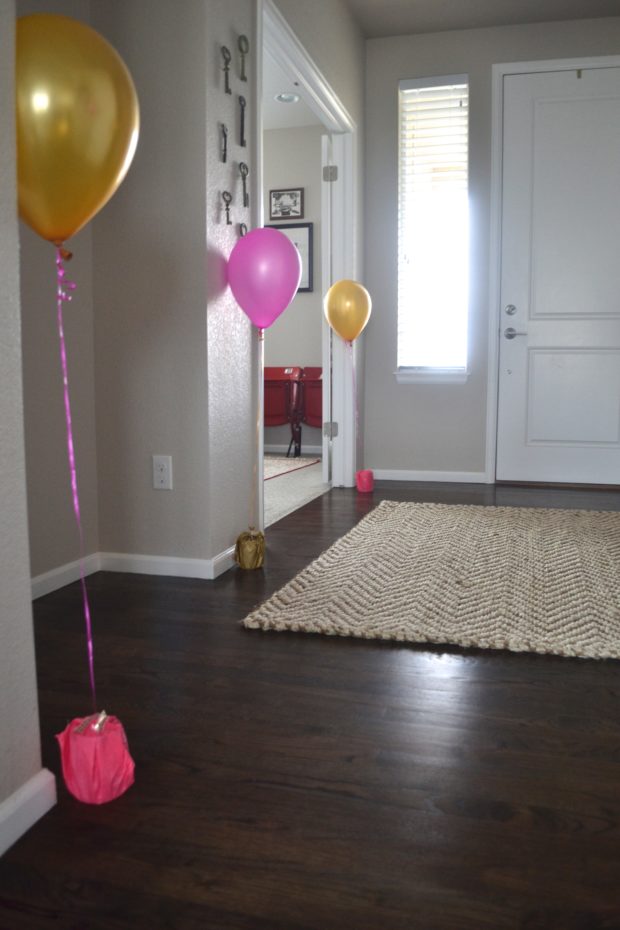 This balloon idea is just as versatile as the others I've posted this week.  You can change out the colors of balloons to match your party.  But I also love that you can use this idea to make an entrance statement in so many different areas.  Try lining the walkway to your front door, the driveway, or a path to your backyard party.
How about lining the stairs of an event that's taking place on a second floor?  If you wanted to avoid using helium, you can use this balloon decorating strip to make a balloon garland and attach it to the handrail of the stairs leading to your event.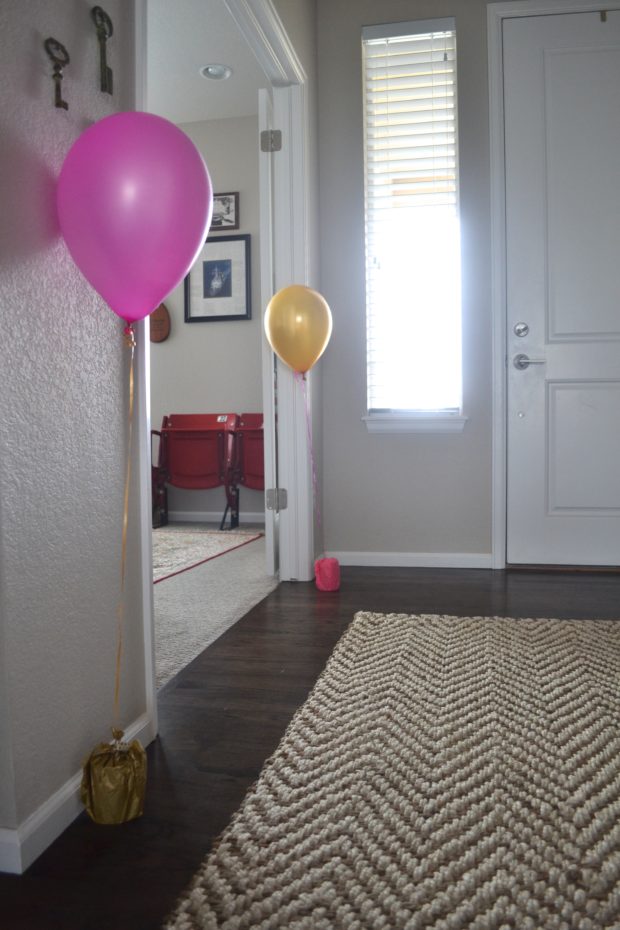 Grouping the balloons together at your party entrance would be a great statement too.  Grouping balloons together and placing with any signage you have at your event draws attention to what the signs are instructing your guests to do, where to go, or what's available.
I also love the idea of covering the ceiling with balloons at the entrance to your party.  This would work great especially if there is a foyer area that would contain all of the balloons.  Then your guests could walk through the balloon strings that are dangling down.
What is your favorite way to make a statement at your party entrance?  A sign, balloons, or something else really fun?