Welcome back from the weekend friends.  We are getting really close to a baby appearance, so I'm trying to crank out these blog posts for all of you.  Once baby arrives, I can't guarantee that posting will be as regular.  This week though is something kind of fun.  I recently bought a bunch of balloons and have tried all kinds of fun ways to use them.
First up this week is using balloons as a table runner.  It was super easy to make and can be used for so many different occasions.  Mine didn't turn out the greatest, but the concept is something anyone can do.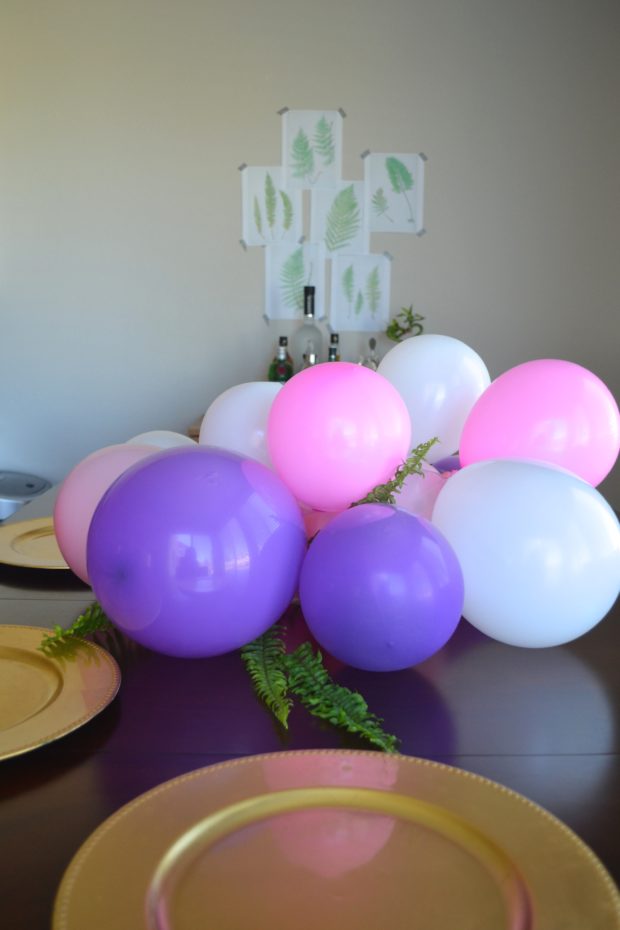 Supplies Needed
That's it, just two things to make a balloon table runner.  That balloon decorating strip is probably one of the most genius things ever invented.  It's so easy to use and allows you to do so much with balloons.
All you have to do is blow up your balloons in different sizes, then punch the tied end through the hole in the balloon strip.  Then you can hang, arrange, or manipulate the decorating strip however you'd like.  All you have to do is tape it up or tie it to something to make fun balloon shapes, arches, or designs.  It has holes for 12 balloons per foot, so you can make it really full if you need to.
What to Do
For the table runner, I used the strip by keeping my balloons in a line, so they would run down the center of the table.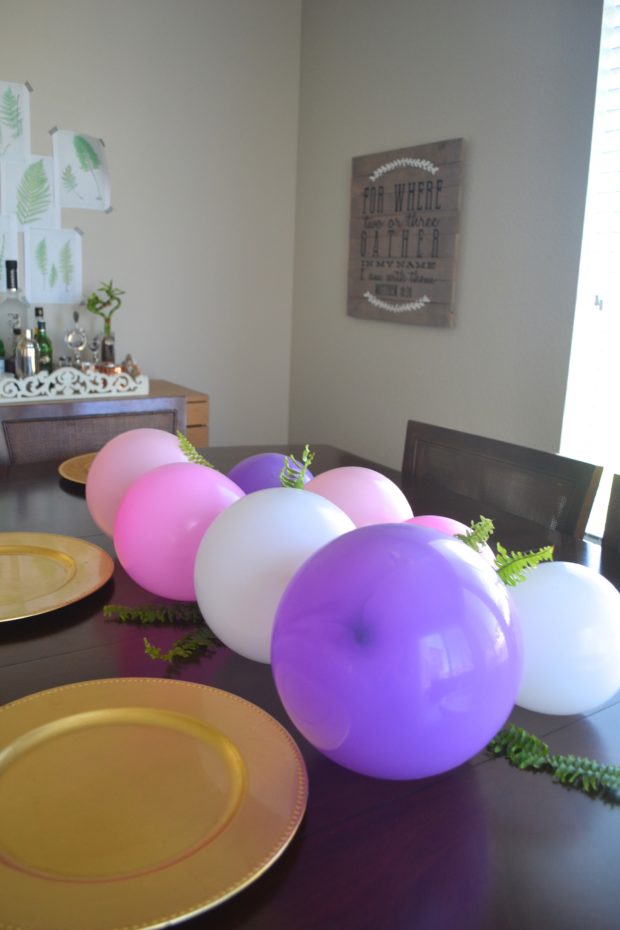 After doing so I felt the table runner looked a little sad, so I added more balloons onto the strip and piled them up in the center of the table.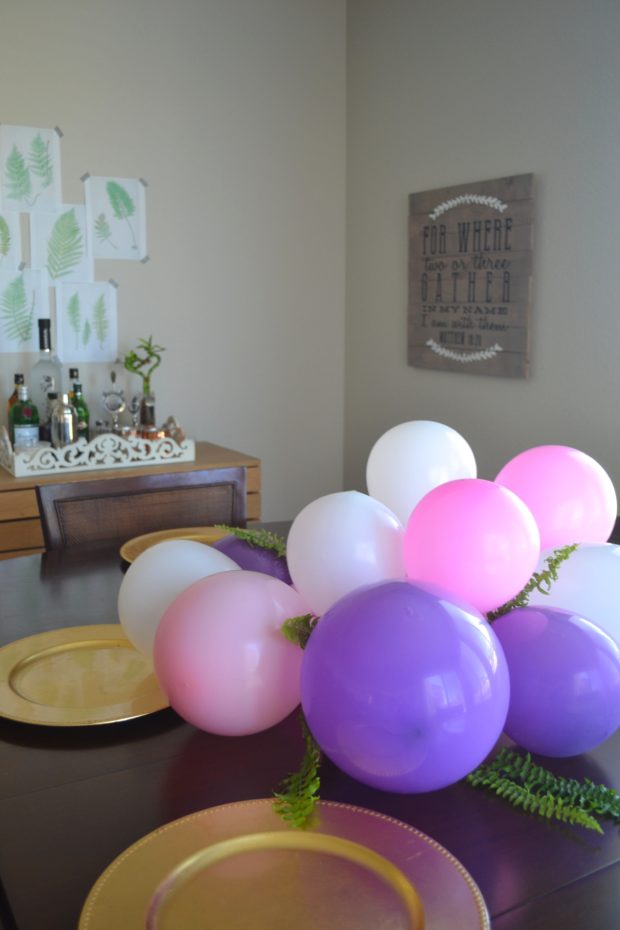 I thought this looked a little better, but it definitely makes conversing across the table more difficult.  My biggest recommendation to avoid this would be to use smaller balloons, water balloons maybe, and don't blow them up as much.
I also tucked in some fern leaves to dress up the centerpiece a little.  Combining leaves and some flowers would make a really pretty addition to this centerpiece.  There are a lot of additions you could use for something like this though.  Flowers, leaves, ribbon, streamers, tissue tassels, or any other kind of garland.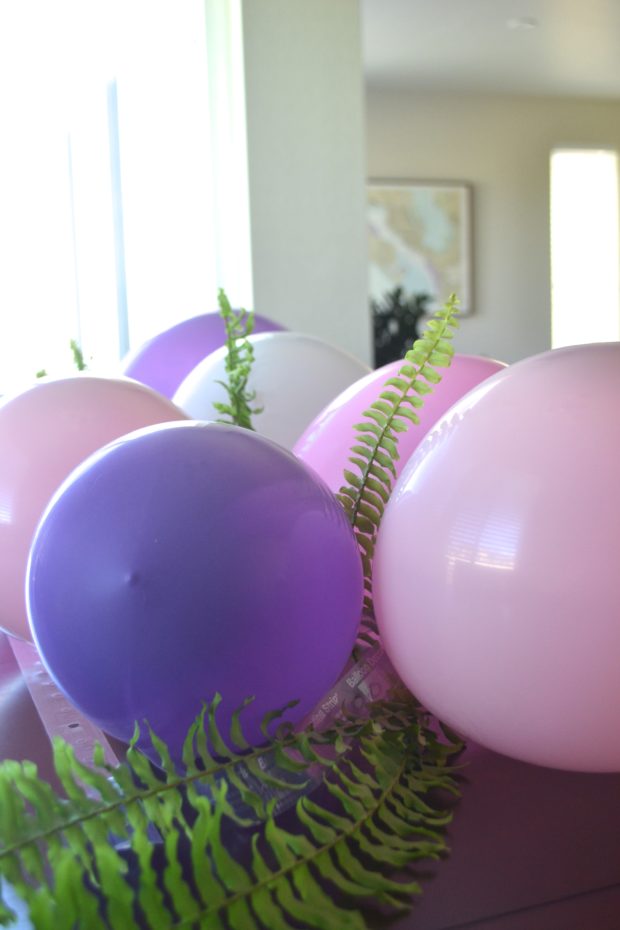 I love that this idea is so versatile.  You can change it up just by swapping out the color of balloons, mix it up by changing the size of the balloons, where they are on the decorating strip, or what kind of additions you tuck into the centerpiece.
Such a simple idea, but super fun, and super easy.  Stay tuned this week for a lot more balloon related posts, a couple of which I'm super proud of!