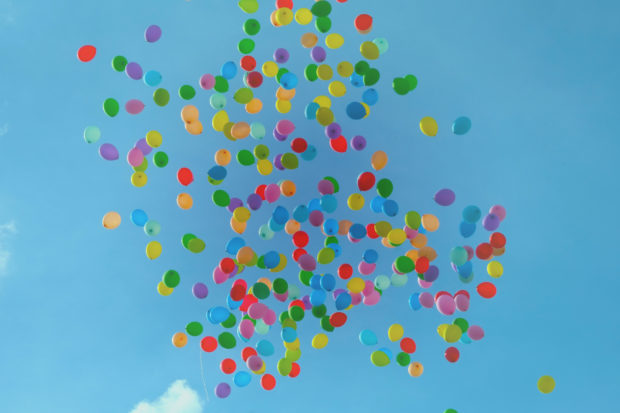 Next Monday is the first birthday of the launch of the blog. I can't believe it's already been a year since this started! To celebrate I'm giving you a great prize!  You guys have been so supportive and really helped me launch this thing so now I get to say thank you.  There's no better way to say thank you than with a party, right?
If I can't throw you a party in real life, I at least want to virtually throw you a party.  This prize is going to help you celebrate life, a birthday, a girls night, or even just a Tuesday.  You're getting everything you need to throw an awesome party with this party in a box! Party decorations, food labels, drink ware, pink, gold, glitter, confetti, and maybe even a little bubbly to pop!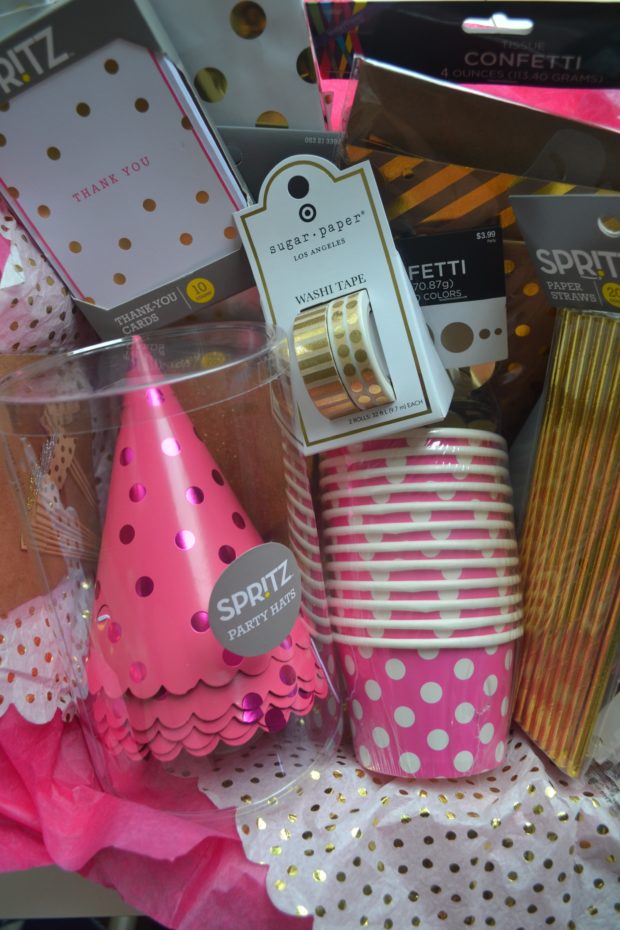 You want in on this! Even just seeing all of these awesome party supplies together gets me excited for all of the ways they can be used. I can't wait to see how you use everything!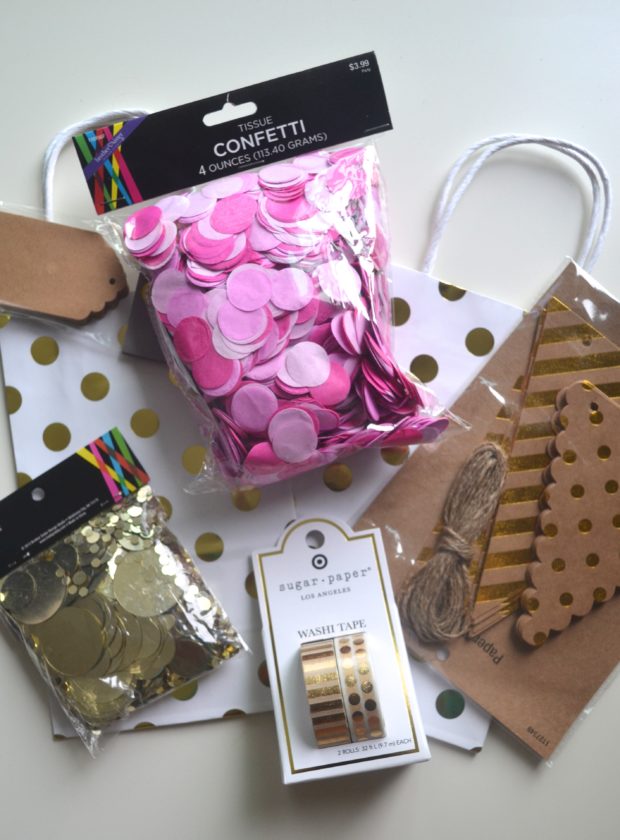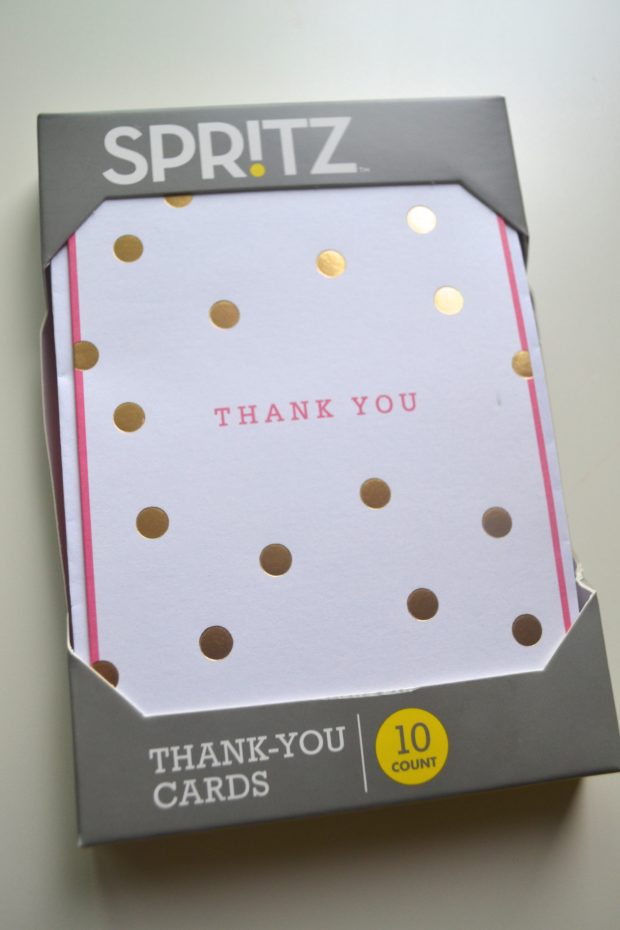 Enter the giveaway below using the Rafflecopter. The more entries, the better your chance at winning the prize box!  You can even enter on instagram, so be sure to check there too!
a Rafflecopter giveaway

Now, for a few boring rules about the giveaway:
Must be 21 to enter
Prize valued at approximately $50.00
Void where prohibited
No purchase necessary
I'll be announcing the winner on Monday during a Facebook live event on The Daily Hostess Facebook page.  Yikes, live is kind of scary, wish me luck!
Be sure to come back on Monday to continue the birthday celebration and find out what I've learned in the past year of blogging and what you can expect in the future.  Don't forget to wish us a Happy Birthday!