There's nothing better than enjoying a fun cocktail with girlfriend's, right?  They are tasty, make an event feel special, and usually get the party started.  Today I want to share with you a flirty cocktail recipe from Ultimate Bar Book The Comprehensive Guide to Over 1,000 Cocktails that would be perfect to make for a bachelorette party, bridal shower, or you could even make it alcohol-free for a baby shower.  Then there are also the time's where you invite your girlfriend's over to watch Bravo and want a little zip in your sip, this recipe is perfect for that too.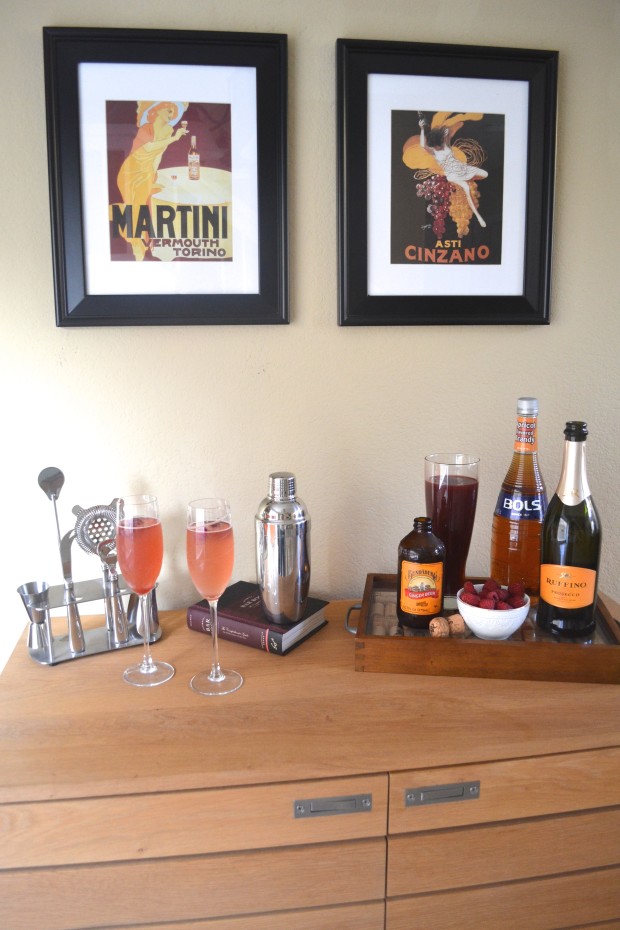 My husband and I picked up the Ultimate Bar Book after a day of brunching and drinking mimosas BK (before kids, haha) and it has come in handy more times than I can count.  I like that it's little so you can store it away in your bar with plenty of room for everything else.  The book is broken up by types of alcohol so if you only have one type of alcohol on hand it's easy to find a ton of recipes using just that.  Plus, it goes into the history of drinks, types of bar ware and glasses you'll need to stock a home bar, and cocktail terminology.  If you want a complete cocktail book, I highly recommend it.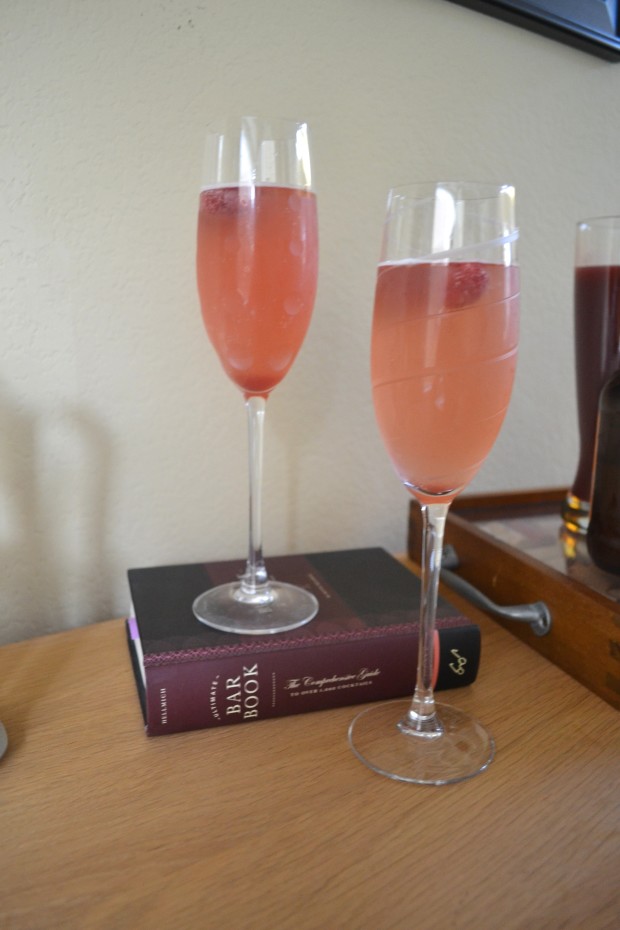 Here is the recipe to make this fruity, flirty concoction.  It just includes a few ingredients and mixing them all together, nothing easier than that!
French Kiss Cocktail
2/3 ounce raspberry puree
1ounce ginger beer
Dash of apricot brandy
3 to 5 ounces chilled champgne
2 fresh raspberries
Pour all liquid ingredients but the champagne into a chilled champagne flute, and stir.  Slowly top with champagne. Garnish with the raspberries.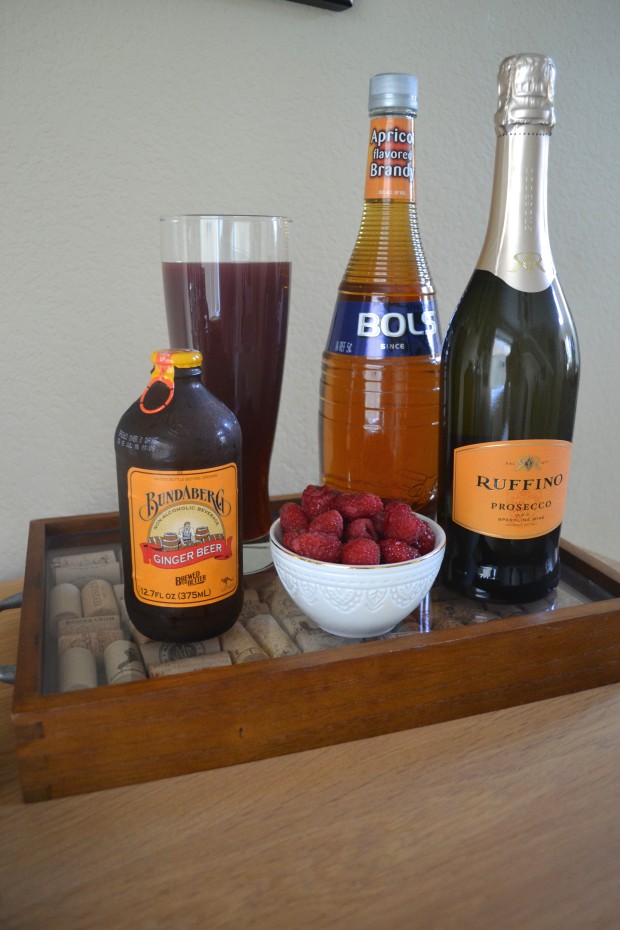 To make the recipe alcohol free just substitute club soda for the apricot brandy and champagne, the ginger beer is alcohol free.  You'll still have a fruity taste from the raspberry puree and fizziness from the club soda.
This is such a pretty drink that I think most girls would love, first of all it's pink!  Secondly, it's fruity but not overly sweet, and it involves champagne, everything is better with champagne.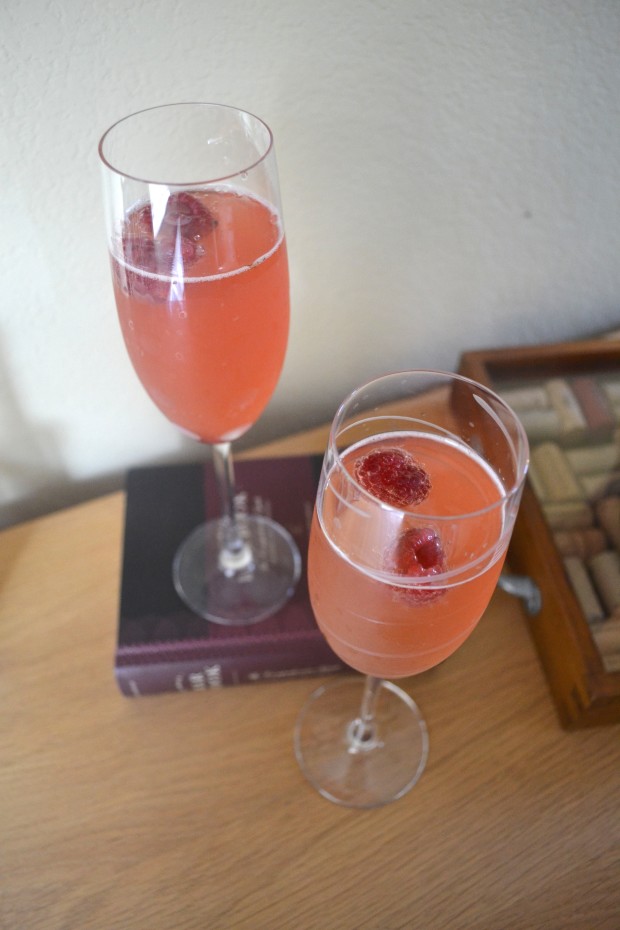 This cocktail is really easy to make for a large group or even as a punch.  Just mix all of the ingredients together in a punch bowl or into individual glasses and top with champagne as needed, either when your guests arrive, or after filling up from the punch bowl.
If you have any bachelorette parties or bridal showers coming up, be sure to keep this cocktail recipe handy, because all will love it.  There was no way I was going to waste two perfectly good cocktails so my husband and I enjoyed them after our daughter went to bed!  Nothing like a little late night happy hour!  Have a great weekend everyone, and be sure to relax with a cocktail at some point!