I've never been a huge Halloween person.  For some reason it always seems to sneak up on me or I've felt I didn't need to participate as a grown up. This year with my daughter being a little older and excited about her costume and trick-or-treating, Halloween is starting to seem a lot more fun to me.  However, because I haven't prepared for it in years past I don't have many Halloween decorations.
I wanted to add a little more Halloween spirit to our house, so I decided to just make something myself.  DIYing party decor typically doesn't take as long as I think it will, it's usually cheaper, and I almost always already have everything on hand.  I decided to make a banner, because I love a good banner.  I hung it over our fireplace to fill the space where we eventually will be getting a mantle.
See the step by step instructions below for making one yourself, and just in time for Halloween.  Or any other occasion!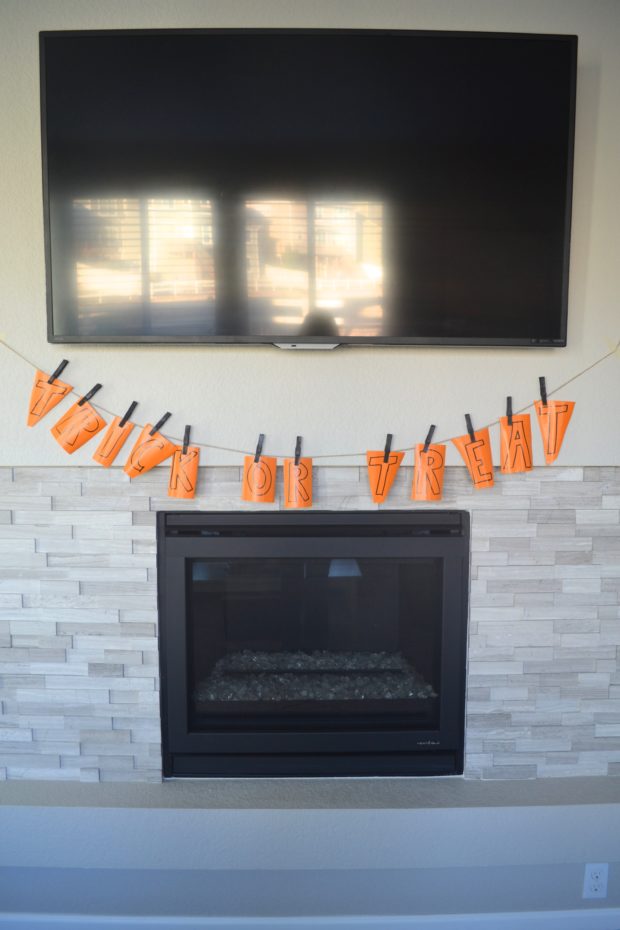 You will only need five supplies to make this kind of a banner.  Twine, orange paper, black spray paint, clothes pins, and a black marker or sharpie.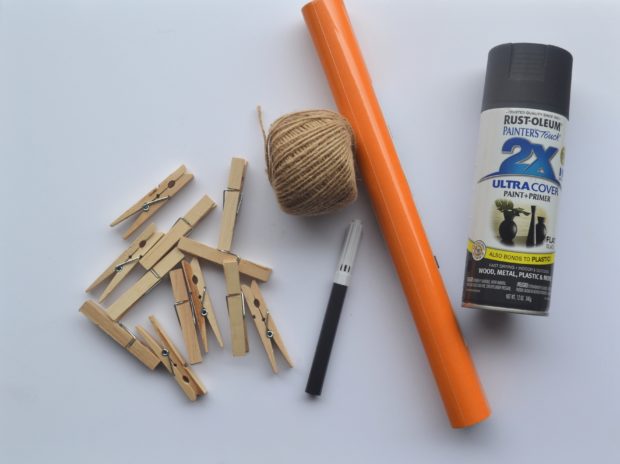 Step 1: Spray Clothes Pins with Spray Paint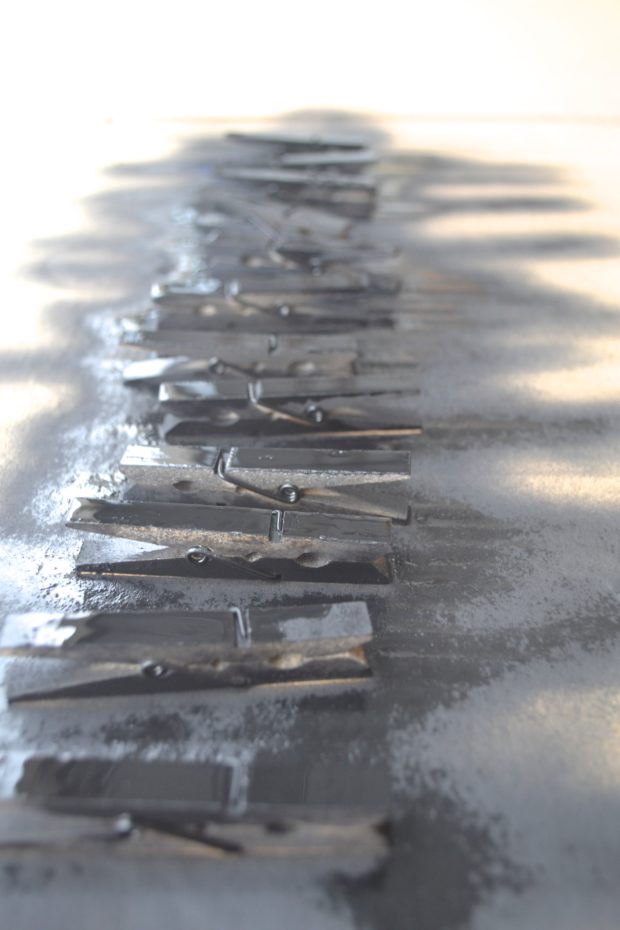 Such a simple idea, I'm kind of mad at myself for not having done this sooner.  Clothes pins can be so versatile, especially for party decor.  Use them for banners, wreaths, signs, seating cards, place cards, food labels.  So many ways to use them that there might be a blog post dedicated to just that.
Their wood material makes it quick to give them a little spray and be easily covered in paint.  I'm already thinking about the endless options of clothes pins I'm now going to have.  Gold, pink, navy, a rainbow of colors!!
Step 2: Write out your banner sign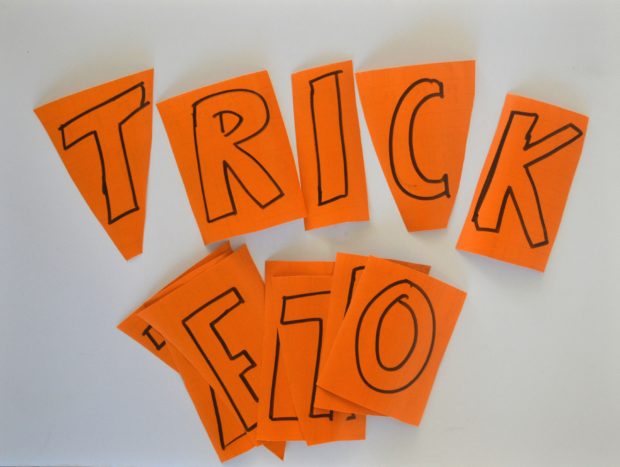 Throw out all of your feelings of perfection with this step.  We're going for fast and done before Halloween.  Just use some orange paper and a sharpie to write out your banner message.  Once the letters are done, cut them out.  Try using different colored paper or mixing up your message.  "Happy Halloween" or "Boo" are great options.  The "Boo" banner would work great in a small space like a door.
I didn't even take the time to fill in the letters I made, or make sure they're evenly sized, and I didn't cut them out the same way either.  Perfection out the window!  But my banner is done and hanging up!
Step 3: Hang the Banner and Clip the Letters Up
Once the clothes pins are dry, they only take a few minutes, and the letters are made, tape or tie up the banner twine.  Then use the clothes pins to pin up your banner letters.  Done!  That's it!  Super fast and easy Halloween banner.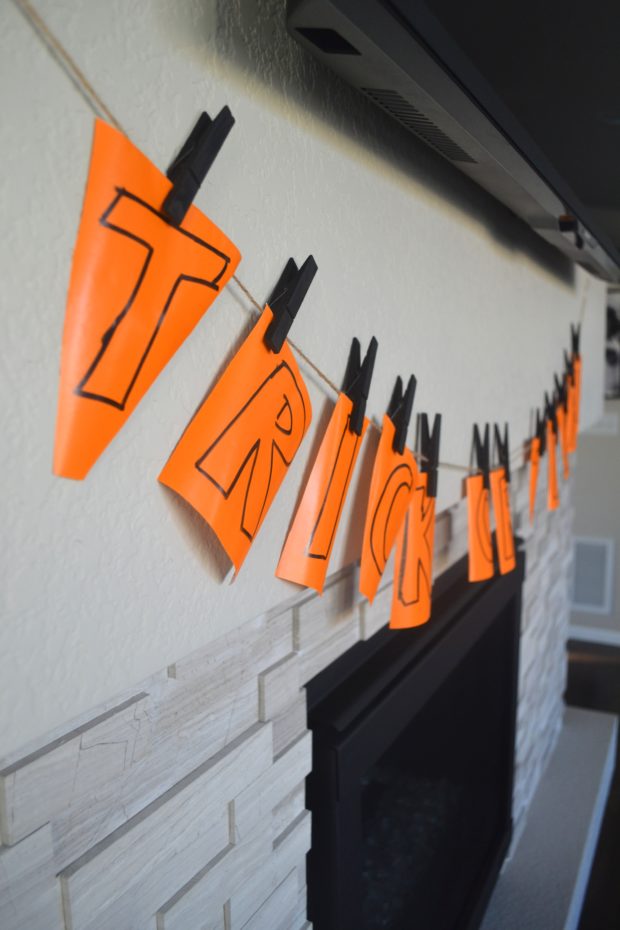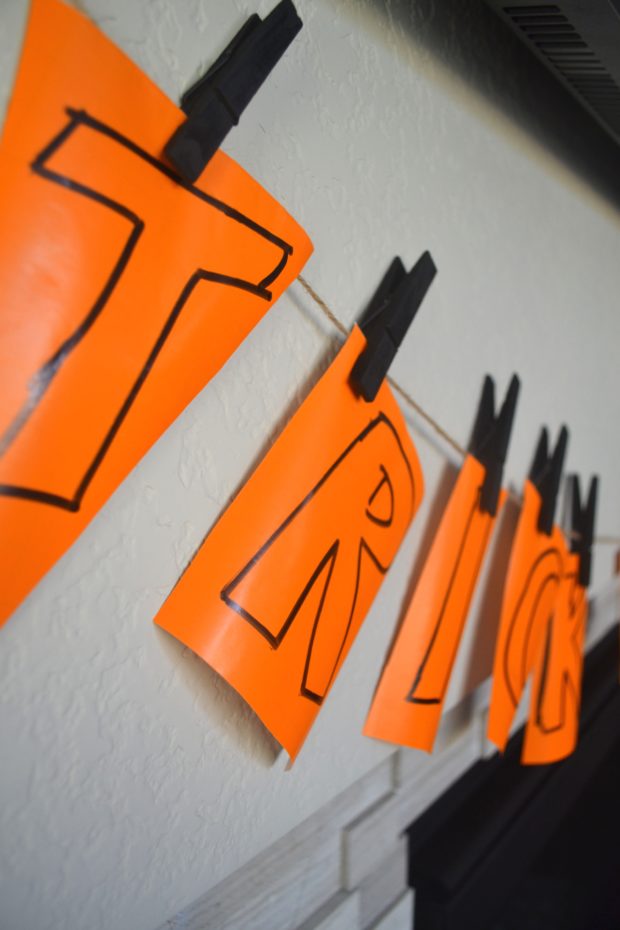 How's that for one of the fastest DIYs ever?  This method would work great for so many holidays, celebrations, or events.  I can see using this same method to hang Christmas cards during the holidays.  Anyone have gold glittery paint I can use for my clothes pins?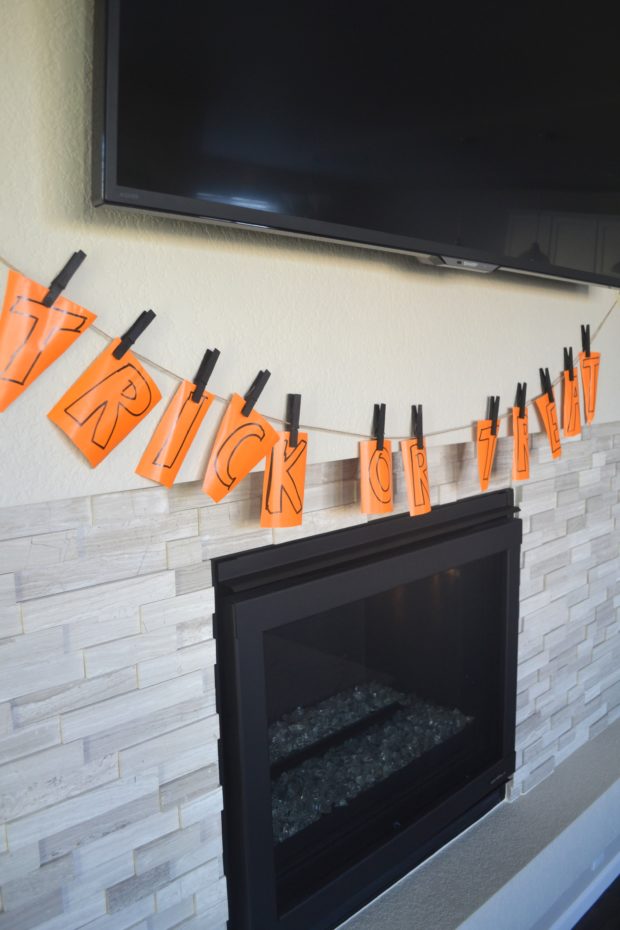 I hope you have a Happy Halloween, and now you can decorate for the candy filled night!  What are your thoughts on Halloween?  Too old for it?  Or do you go all out and dress up with your kids?