Cheers friends, it's Friday!!  I hope you have awesome plans for the weekend!  If you have any events this weekend that require you to take a gift, be sure to check this post out.  I'm giving you three easy ways to wrap gifts and make them pretty.
Fringed Bow
First up, is this fringed tissue paper bow.  It's super easy to make and I'm sure you already have all the supplies you need.  It's great for any last minute gifts or if you run out of bows and ribbon.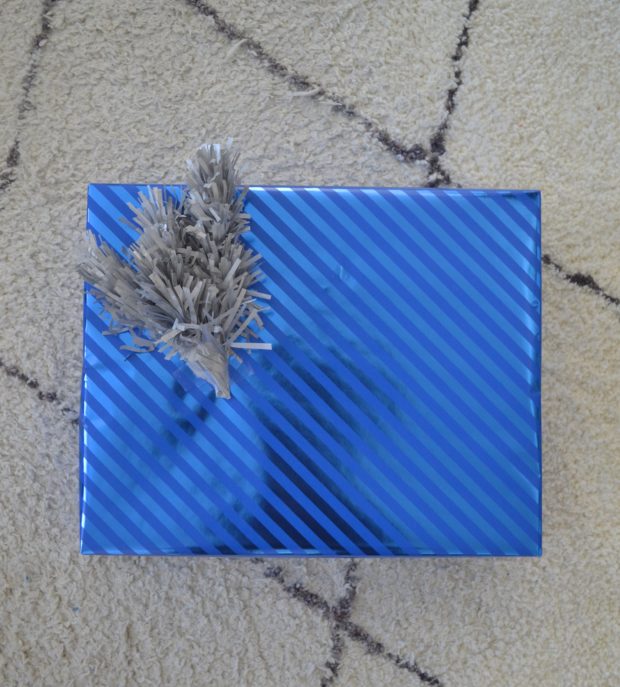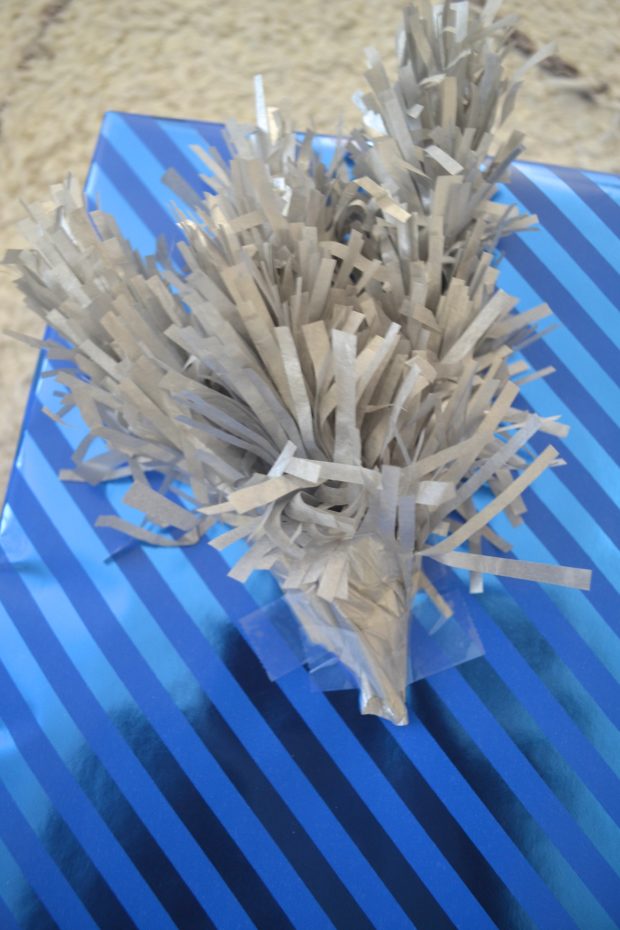 To make this fringed bow, all you need are tissue paper, scissors, and tape.  First, cut your tissue paper into long strips.  Then, cut fringe into the long strip about 2/3 of the way across the strip.  Next, lay the fringed strip out flat and start rolling it from one end to the other.  It will make a rolled up "wand" type of shape.
The shape isn't too important, so just play around with rolling it to get the desired shape you want.  I taped about four fringed "wands" to the corner of the gift and called it good.
You could also put them on the gift in a different pattern to cover up your taped areas, or hot glue them to the gift in a fun pattern.  Think pinwheels, stars, or a leaf pattern.
Pom Pom Package
The next super easy gift wrapping idea is to use pom poms for a fun addition to your gifts.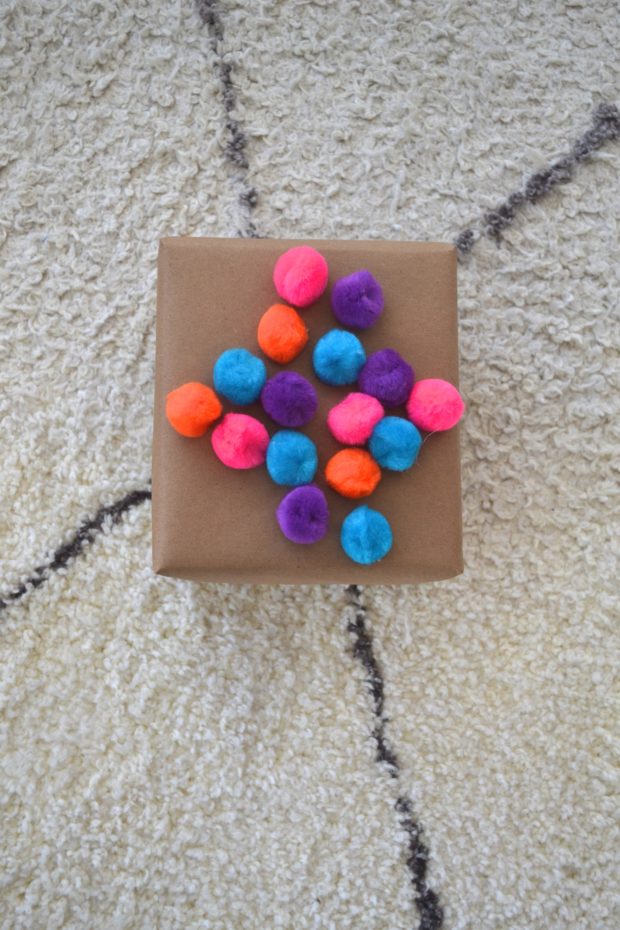 Using simple brown kraft paper, I wrapped my gift then simply hot glued some colorful pom poms to the top of the gift.  I love the fun and unexpected addition of the pom poms, and how they stand out against the brown paper.
Add them to your gifts in a pattern or pile them up to make a big bow.  This method is great if you have to pack or travel with a gift because you don't have to worry about bows or ribbon getting smashed.  The pom poms are really forgiving so they'll bounce back after traveling.
Satin Ribbon
You can literally never go wrong wrapping gifts with some pretty paper and adding a big satin ribbon bow.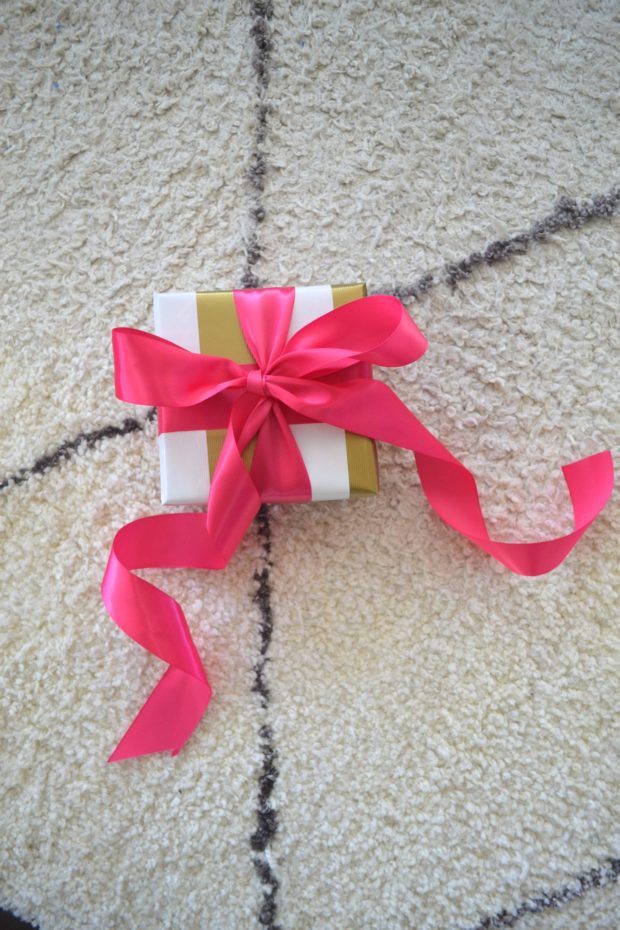 I love this hot pink satin ribbon.  The color is so vibrant.  I loved it so much I didn't want to trim the ends of the ribbon because I didn't want to lose any of the ribbon.
It would look amazing to wrap a bunch of packages in coordinating colors of your party and stack them up as party decor or use them to denote where the gift table is located.
Here are some great resources for satin ribbon.  Paper Mart has an amazing selection of colors and different satin fabrics.  Plus 25 yards per roll is a great quantity. Joann's is another great craft store to purchase satin ribbon and there are probably one or two near you.  You can never fail with a quick search on Amazon either.  Get this highly reviewed ribbon collection in two days with Amazon Prime for a really reasonable price.
Which is your favorite wrapping technique?  Shout it out in the comments by clicking on that talking bubble at the bottom of this post.  I hope you have a great weekend and get to celebrate something fun!