HAPPY NEW YEAR!  Are you ready to say good bye to 2015 and welcome in 2016 with open arms?  I typically don't put a lot of effort into celebrating New Year's ( I actually think it's kind of a sad holiday), but this year I'm kind of excited about it.  I think the excitement is due to a lot of big changes happening in 2016 (more on that later), but also because I'm really excited to use my $5 photo booth!  #itsthelittlethings
I picked up this pack of photo booth props at Target for $5.00 the other day, and can't wait to ring in the New Year with some fun, new, selfies in the photo booth!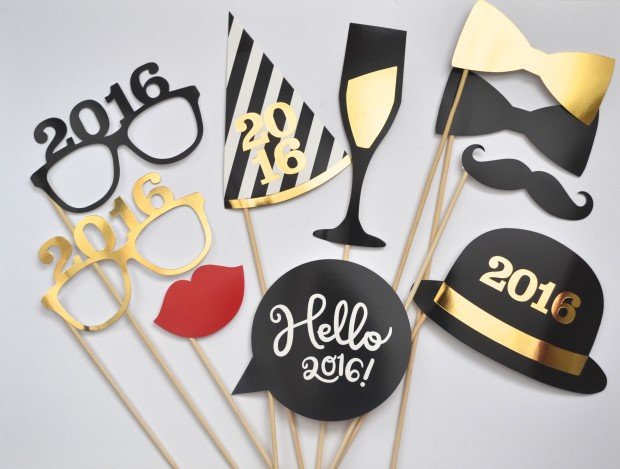 It comes with 12 props and the backdrop, talk about value!  The props are pretty high quality also with shiny gold accents and long sturdy sticks.  To set up the photo booth I just taped the backdrop to the back of my front door and added some gold fringe garland to dress it up a bit.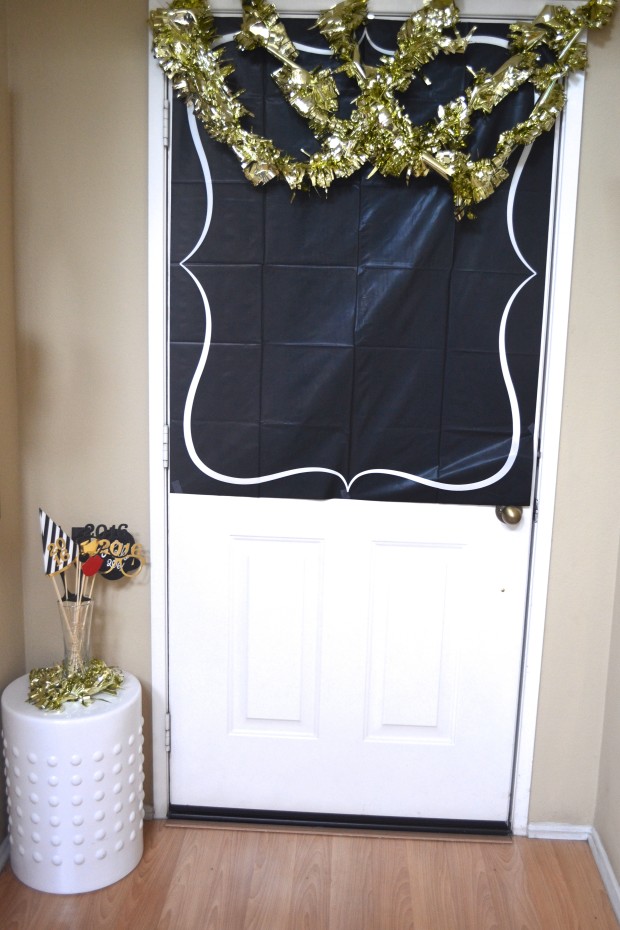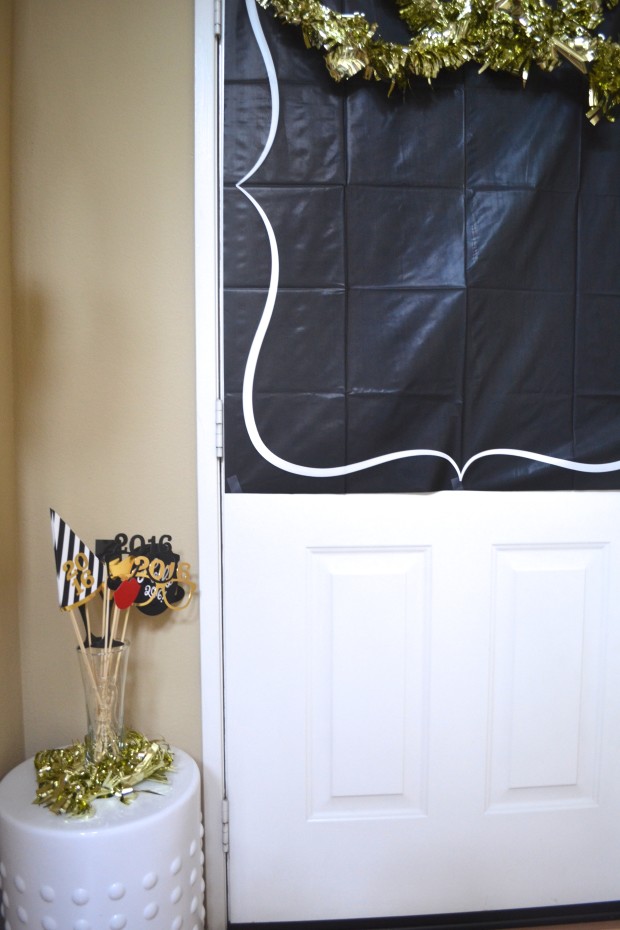 I added the props to a little stool by the door and corralled them in a large glass, you could also use a vase for this.  Now they are easy to access during all of the mini photo sessions.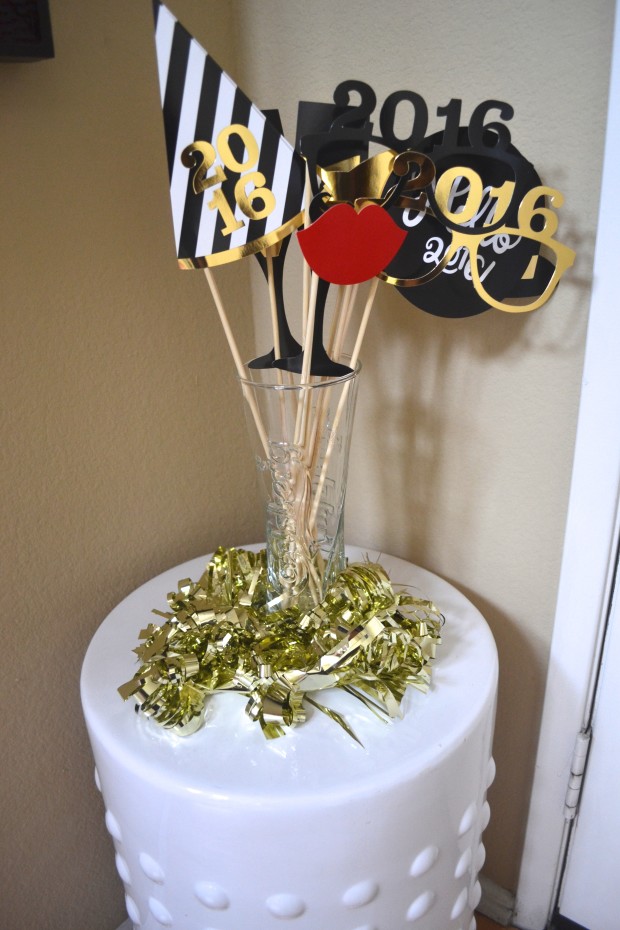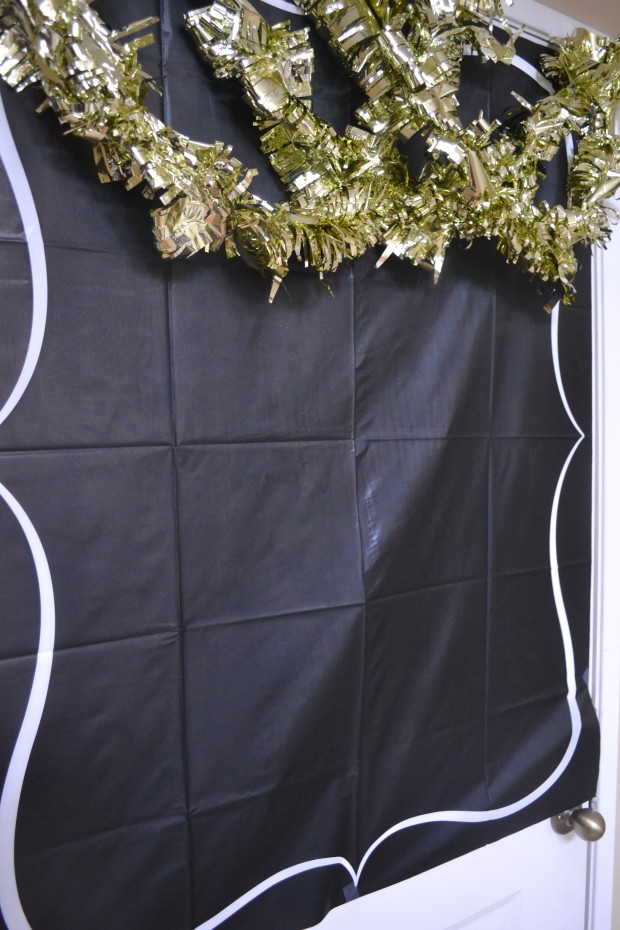 If you can't run out and find this awesome photo booth kit at your local Target, it's super easy to make one yourself.  I had actually planned on doing just that until I stumbled upon this kit at Target.  Just use a plain colored sheet or blanket for the backdrop, and hang it in an area that's lighted well and out of any high traffic areas.  Then use some skewer sticks and hot glue to make your props.  Use scrapbook paper or card stock to DIY some props.  It would be really easy to make the lips prop, celebration hat, or the bow tie.  The "2016" glasses might be a little difficult to whip up quickly unless you're really talented.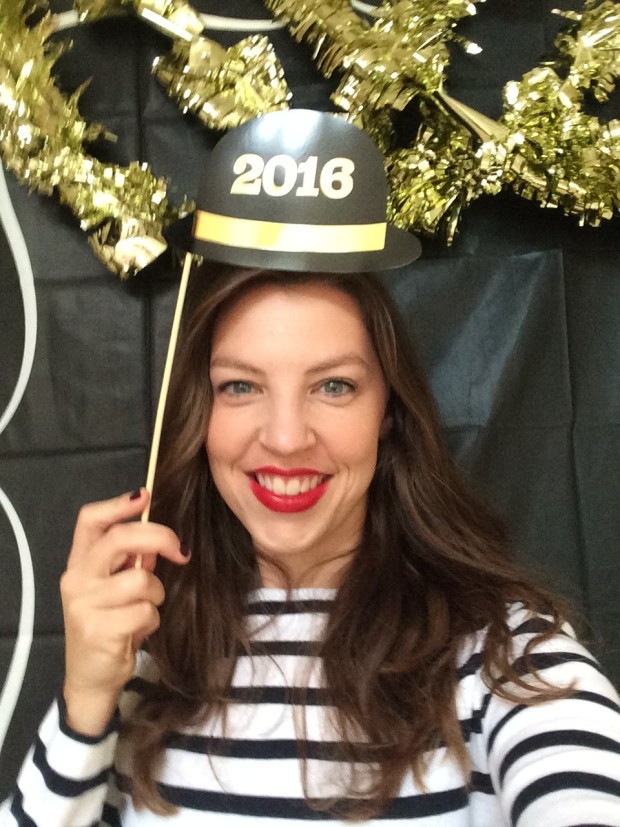 A little preview of what some of the photos are going to look like as we celebrate tonight!  I can't wait to be joined by friends and family for some fun in the photo booth!
What are your plans for NYE?  Do you typically celebrate or stay home on the couch in PJ's?  I hope everyone has a safe and fun night celebrating!  Good luck in 2016, I'm really excited to see where this blog is going to go in the next year and want to say thanks for all of the support in 2015!