I'm so excited to bring you this DIY Ribbon Hoop Garland today.  It's been a long time in the making, and I'm not even sure why.
I wanted to feature it in this post about decorating your party chairs, but it just didn't happen.   But, these would be adorable on the back of any chair at your next party.
Do you ever put something off for a long time, then when you do it, it only takes you like 5 minutes to complete it?  Yep, that's what happened with this ribbon garland.
Once I started doing it, it was so quick.  I'm not sure why I put it off for so long.  It was so quick I even had time to do a video tutorial, edit it, and figure out how to get it to post here.
There's no excuse to not be sure how to do this because the video walks you through every quick step.
And there's no excuse for me not to just get things done when I want to because they probably aren't going to take as long as you think they will.  Maybe not procrastinating should be my New Year's resolution?
DIY Ribbon Hoop Garland
So, these DIY ribbon hoops are super easy to make yourself and they make a huge impact.
I love the versatility of them.  You can hang them in a dessert backdrop, from the ceiling, or use them as a wreath for the entrance to your party.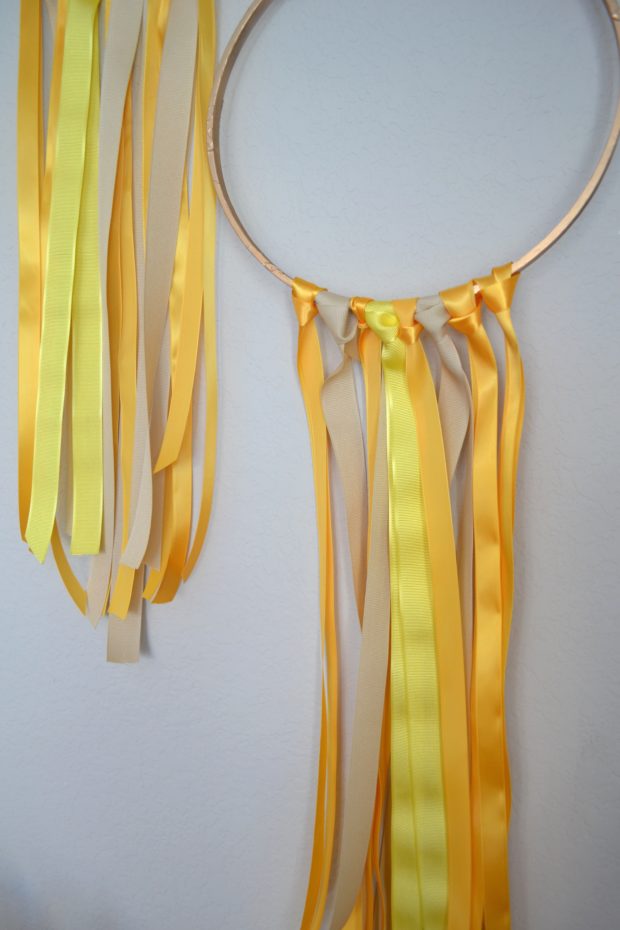 If you want, you don't even have to use them for a party at all.  Try them as home decor.  How sweet would they be in a nursery or playroom?
I love the softness of the satin and grosgrain ribbon, the vibrant colors, but mostly how easy they are to do.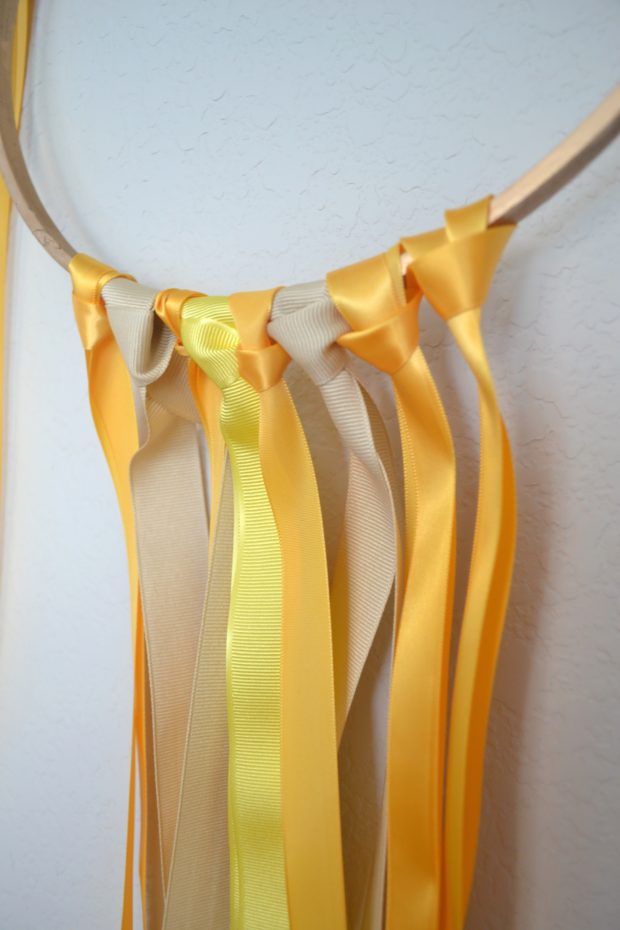 Hoop decor is all the rage right now, especially for parties.  Decorating hoops with flowers, balloons, or fabric.
These would be so fun to incorporate into upcoming Thanksgiving or Christmas decor don't you think?
DIY Ribbon Hoop Garland Supplies
You don't need a whole lot to make this hoop garland.  You may even be able to find what you need from around your house.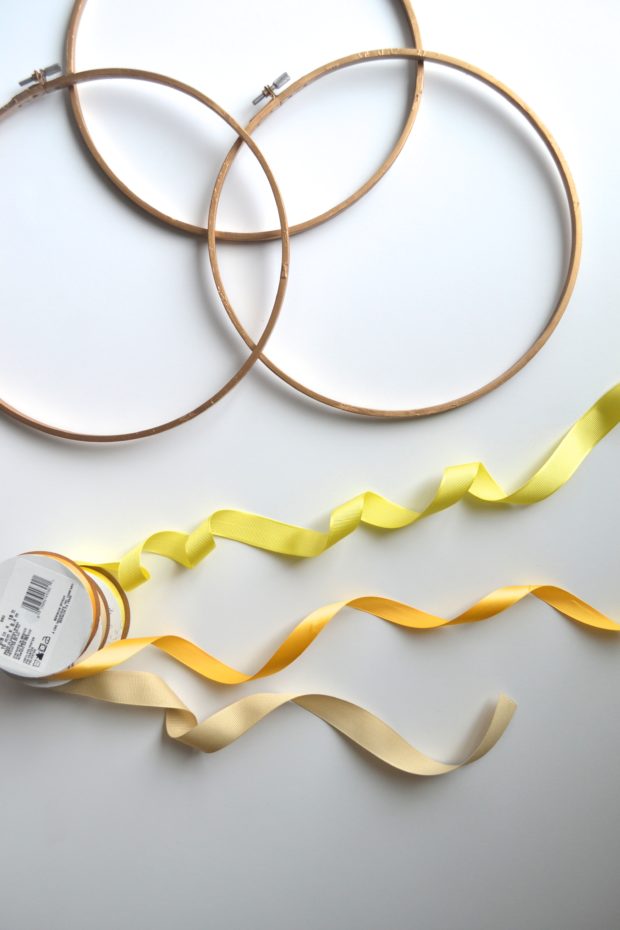 Supplies Needed:
Embroidery Hoops
Ribbon
Scissors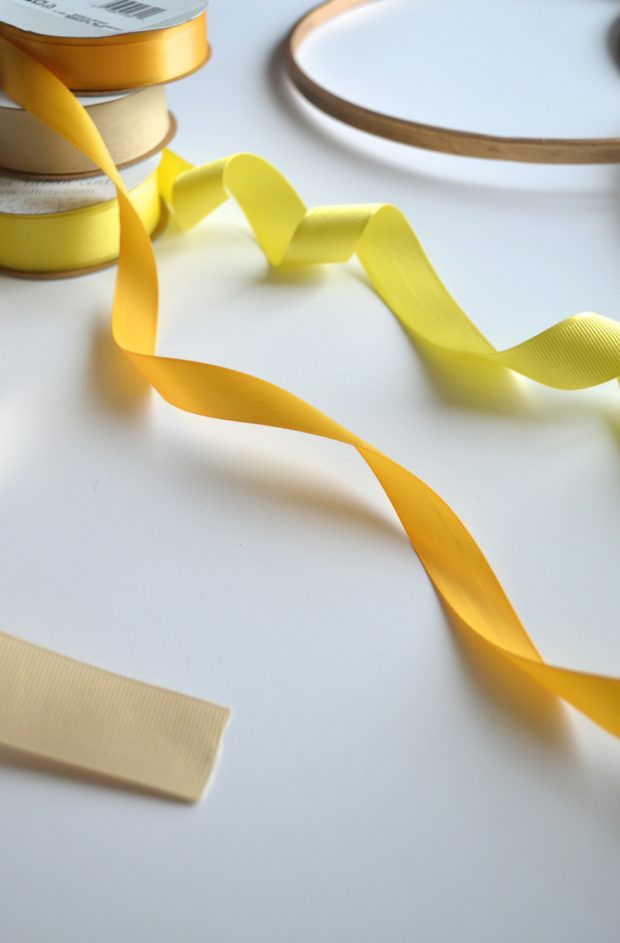 I found that satin ribbon worked best to get a tight knot over the hoop.  But adding the grosgrain ribbon added dimension to the garland.
I love that I don't need any special tools for this DIY.  No glue gun or sewing involved.  Just your fingers and about 5 minutes of time!
DIY Ribbon Hoop Garland Tutorial
Here are the steps you'll need to take to make this yourself.
First, cut your ribbon into about 2-3 feet strips
To loop your ribbon over the hoop, first join the two free ends together and find the middle of the ribbon.
Next, hold the middle of the ribbon into a loop over the hoop.
Then pull the free ends through the ribbon loop over the hoop.
Wiggle the hanging ends of the ribbon to tighten the knot that you created.
Finally, add ribbons all around the hoop using the method above until you've reached your desired look.  More ribbons is a fuller look.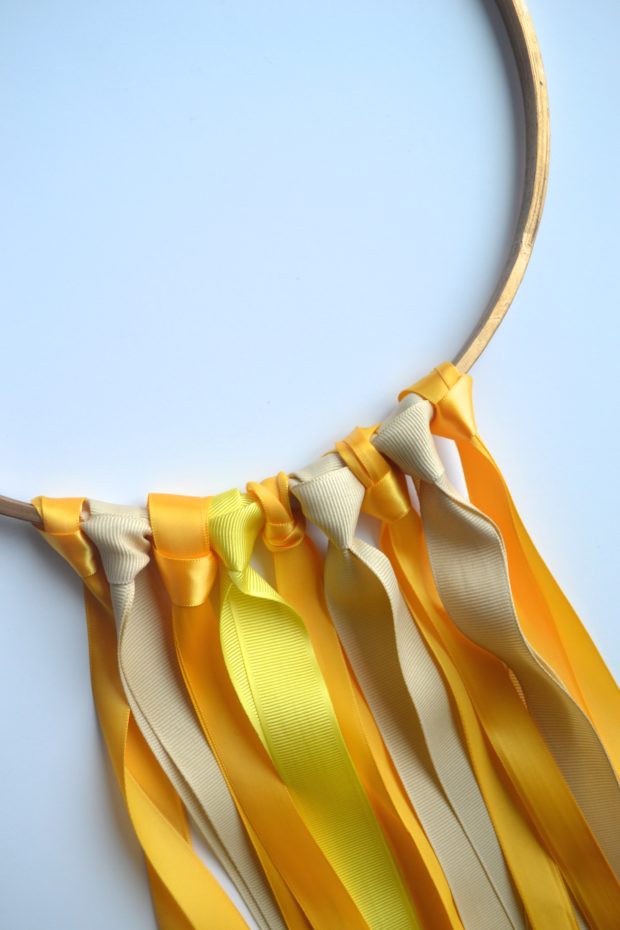 I hung my ribbon hoop garlands over my bar area.  They make a cute, and easy decoration for that area.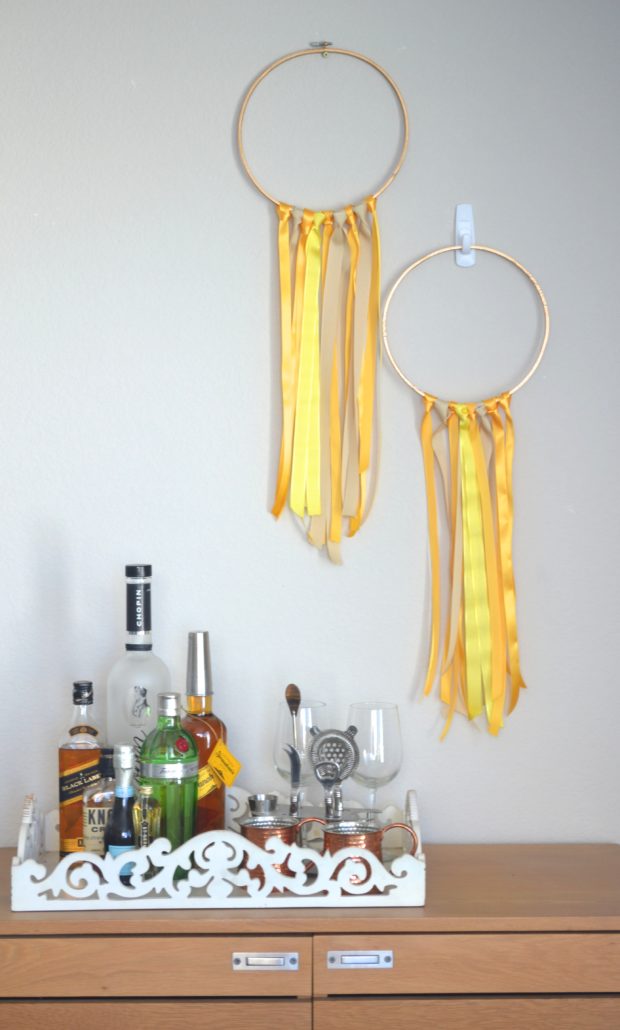 These would be quick and inexpensive decor to incorporate into your party in areas that aren't your main focal point.  Just use colors that coordinate with your party.
And clear 3M hooks would work perfectly to hang them temporarily where you'd like them.  I only had white ones on hand.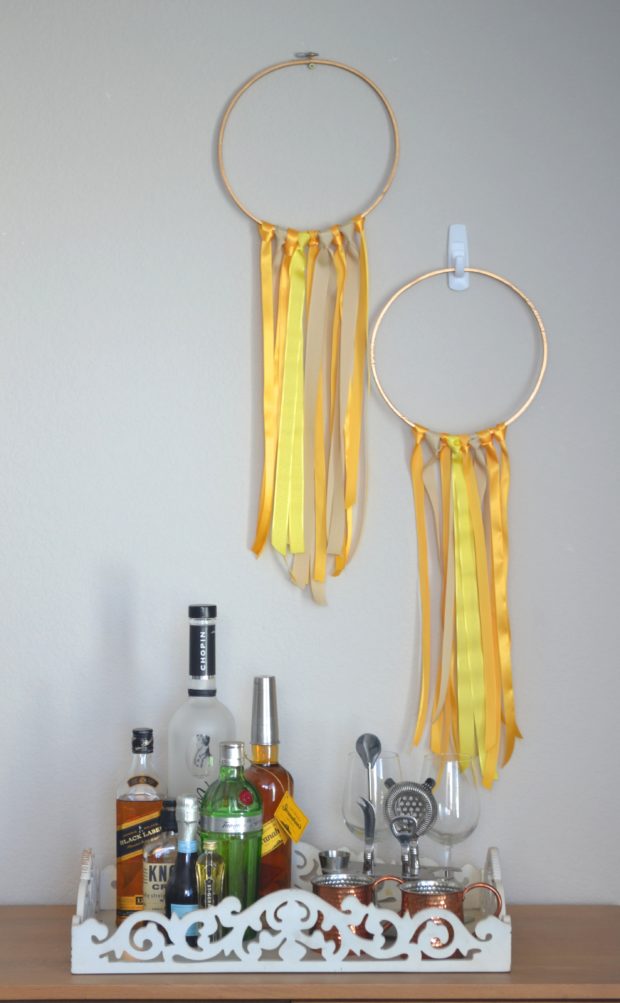 All together I only spent about $11 on this DIY.  I already had the embroidery hoops so all I purchased was the ribbon.  I bought four rolls at about $2-3 each.
Video Tutorial of DIY Ribbon Hoop Garland
I highly recommend watching this quick video tutorial.  Not because I am great on camera, haha, but because the process makes a little more sense when you see it being done.

And now for me to try and remember how to speak 🙂

Is this a DIY you could see yourself tackling?  Where would you use it?  A party, home decor, or somewhere else?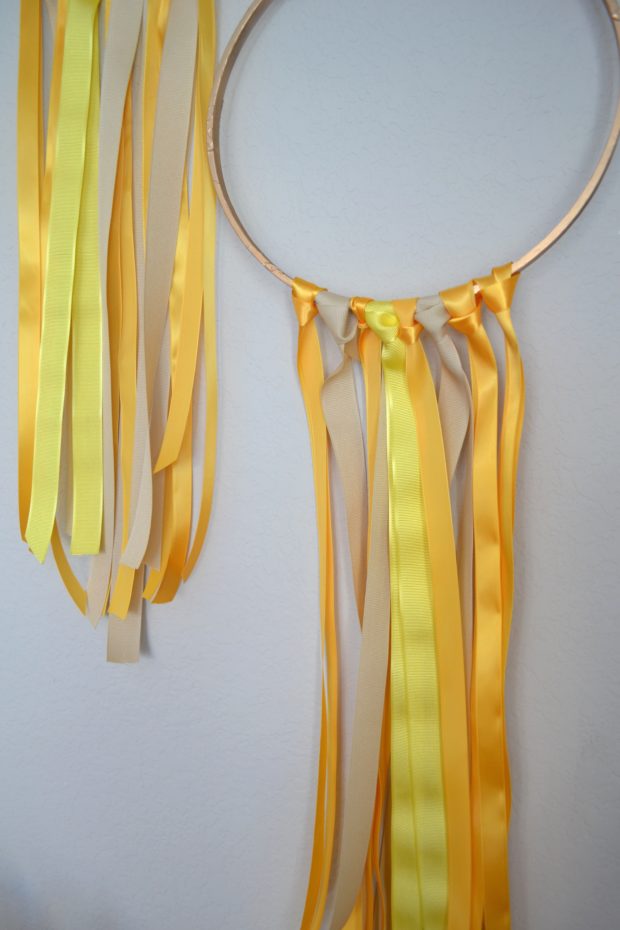 Thanks for stopping by!  We're going full swing into Thanksgiving in the next week.  If you need Thanksgiving hosting help, this is the right place to be!