Happy Monday friends!  It's good to be back, I hope you had a great weekend.  If you didn't notice I wasn't around this part of the internet last week.  I am currently in the Navy Reserves and had to do some work for them in Hawaii last week.  There are worse places to have to work, but I did miss my family and was glad to get home.  Today I'm going to share with you some of the things I did while I was there, call it a mini-trip report.  If you ever plan to go to Oahu, there is a lot to see and do, hopefully some of these tips will help guide you.
I was working on Oahu last week, and my husband and I used to live there when we were first engaged and married, so we have quite a bit of knowledge of the island and things to do. Being back there brought back so many memories of the beginning of our marriage!  It was fun to reminisce while driving around the island.
I was able to go on a Remembrance tour of Pearl Harbor on an Admiral's barge which was pretty cool.  If you are into history at all visiting the Arizona Memorial and touring the battleship USS Missouri, is an awesome experience.  Seeing these things from the harbor on the water was even cooler.
It's amazing to think of all the things that have happened in this harbor and it's hard not to get a little emotional when you think about all of the sacrifice that was made here.
There are a ton of great places to eat around the island, but a one of our favorites is Roy's, with a Hawaiian inspired, international menu.  We love going to the Hawaii Kai (the original) location right before sunset because the view is amazing.  If you're in downtown Waikiki, another fun, more casual place to eat is Duke's.  It's right on the beach and always busy.  If you don't mind, I recommend just sitting in the bar area, you'll get a table much faster and maybe a table right next to the beach.  You can try the classic mai tai here, but boy is it strong!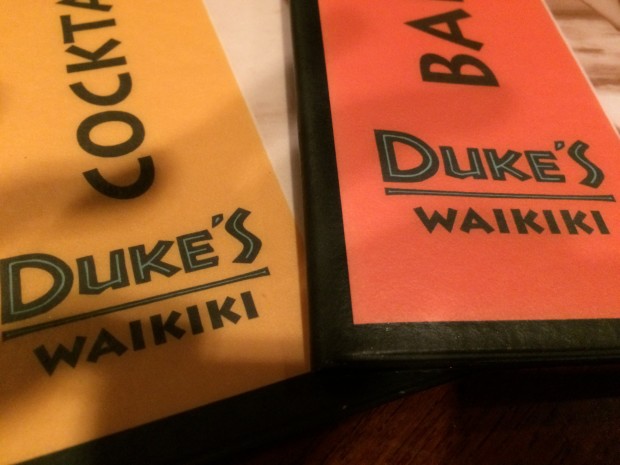 If you're headed around the island a few other places to try are the shrimp trucks on the North Shore, and Maui Mike's in Wahiawa.
For breakfast, or anytime of the day really, you must try hot malasadas, emphasis on the hot!  They are delicious little round bits of fried dough rolled in sugar or stuffed with custard or chocolate.  Mmmmm, my mouth is watering just thinking about them.  The best place to get them is at Leonard's, there's one in Waikiki and another food truck version in Waikele.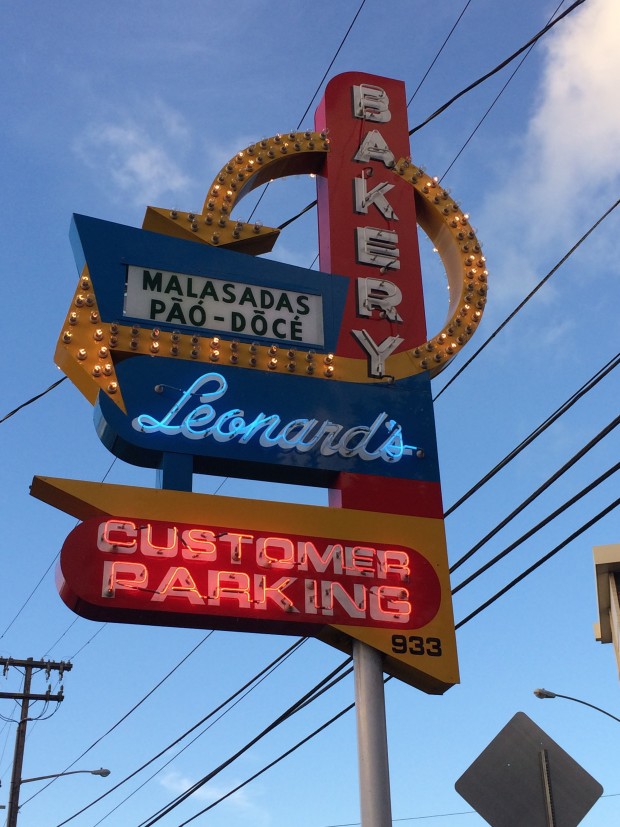 I also recommend stopping at the Dole plantation on your way to the North Shore, even if it's just for their pineapple ice cream.  There's nothing like it!
Obviously, there are a ton of outdoor activities on the island.  Surfing, kayaking, hiking, paddle boarding, relaxing on the beach, you name it, you can do it.  My favorite beach is Lanikai because the water is really shallow, perfect for just relaxing in the water, and it's super warm.  Other's like Kailua are really nice and Waikiki beach is good for taking surfing lessons or a catamaran ride, it's just very busy with tourists.  Sandy's beach has some big waves you can play in, just be careful, they're pretty strong.  And the North Shore has a ton of surf competitions that are fun to watch.
There are also a ton of great hike's around the island.  Most of them have great views from the top, but varying difficulty levels.  Some good one's that are a little harder are Pillbox and KoKo Head, while Diamond head is pretty easy and has great views of downtown.  Maunawilli Falls is another great hike that ends at a waterfall with a pretty large swimming area.
Your trip to Hawaii wouldn't be complete without going to a luau.  I highly recommend the Paradise Cove luau.  It's a little pricy but the show and the food are amazing.  I could literally eat kalua pig every day!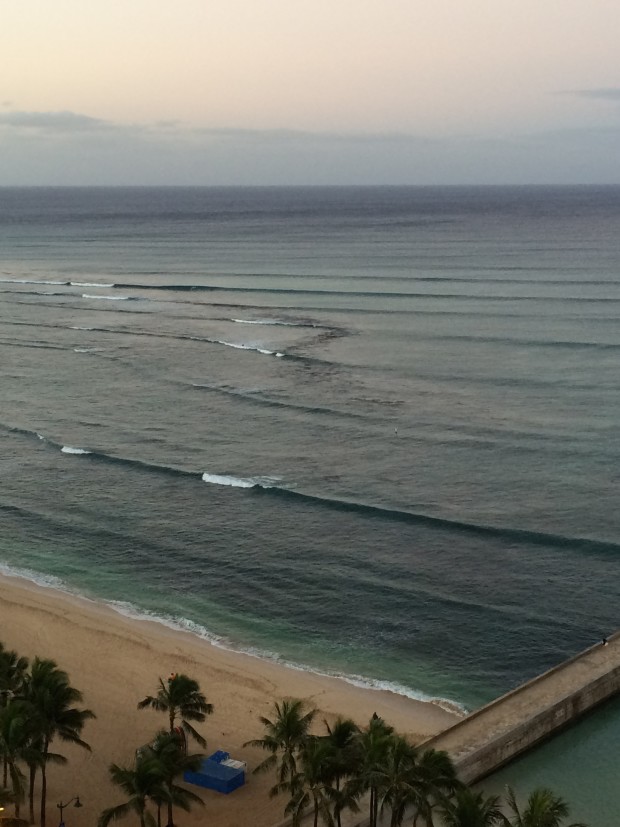 Hawaii is a great place to go, but it definitely helps to know a few insider tips and places to go. Hopefully this Hawaii mini-trip report is a good place to start.  If you are planning a trip and want more thorough information be sure to let me know and I'll do my best to give you the best advice.
Sorry I wasn't able to post last week, but being in a tropical paradise was a little distracting.  I plan on getting back on track this week.  What did you do last week, anything fun?