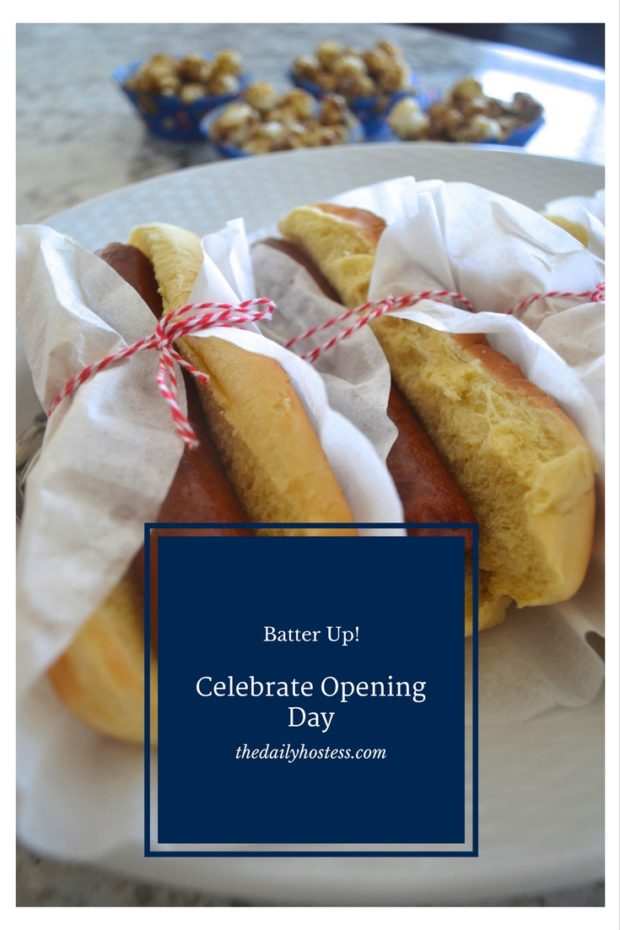 It's the most wonderful time of year….no, not Christmas!  Baseball season!  Today is the official opening day of Major League Baseball and there is no better way to celebrate than by hosting a baseball watch party.  Invite all of your baseball loving friends over to watch your favorite team start the season.  We watched the St. Louis Cardinals play yesterday (unfortunately they lost) and my husband was as giddy as a schoolgirl when the game started.  Some things are essential to watching baseball: hot dogs, cracker jacks, sunflower seeds, peanuts, bubble gum, and beer.  Here's a look at how I styled our little three person watch party.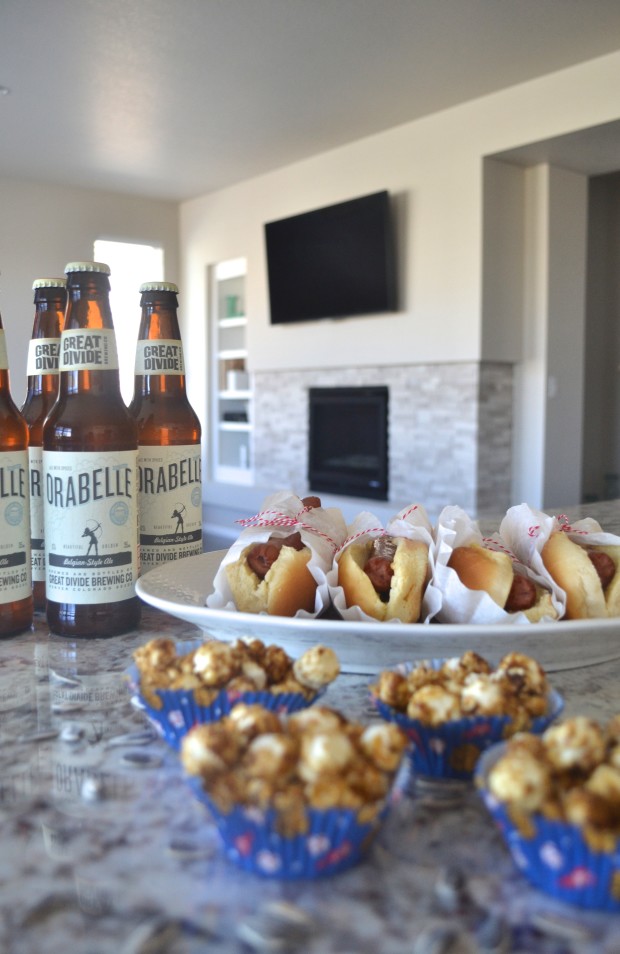 I placed cracker jacks in baseball themed cupcake holders so they would be the perfectly sized individual little treat.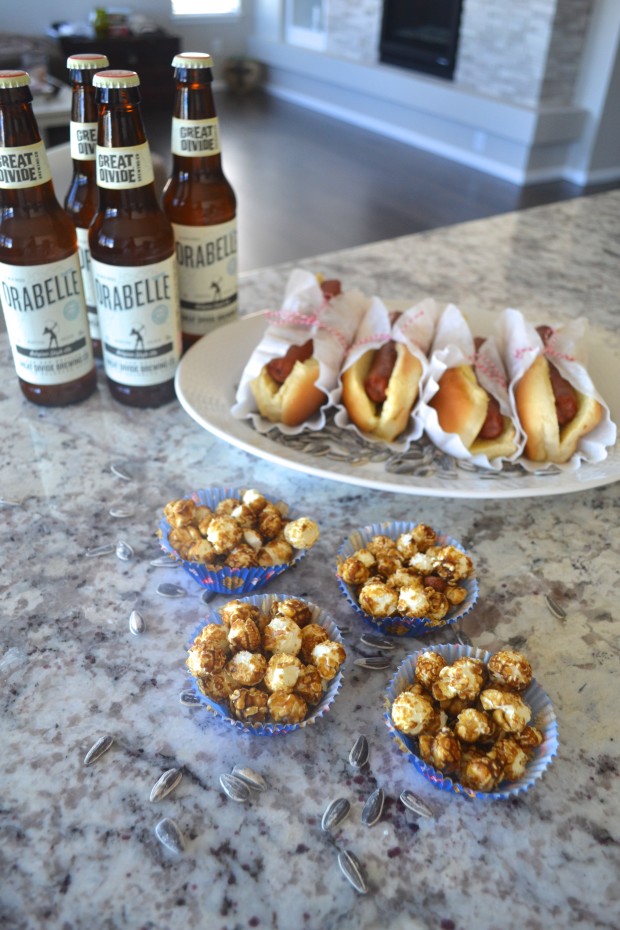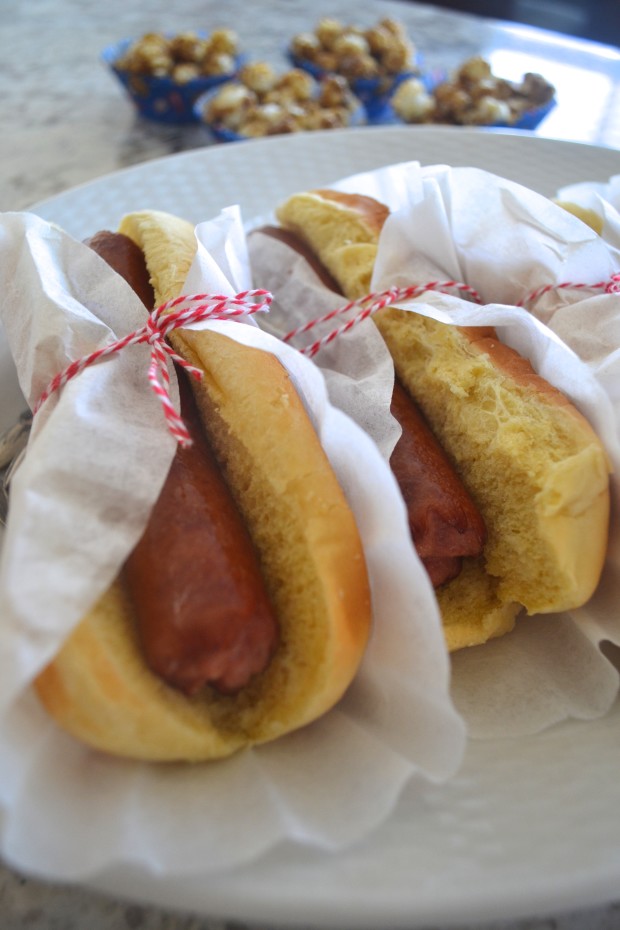 I wrapped up our hot dogs in coffee filters and tied them with red and white bakers twine to make the whole package look like a baseball with red stitching.  This is a great way to serve hot dogs because your guests or you can just pick them up and go, portable food is always a win.  Plus the coffee filter will catch any crumbs that may fall when eating them.


To make hot dogs from home taste a little more like hot dogs from the ballpark, try boiling them until they are done (starting to split on the ends), and then grill them in a grill pan for a few minutes to sear the skin on the outside.  It's the closest they will taste to hot dogs that have been rotating on one of those roller grills.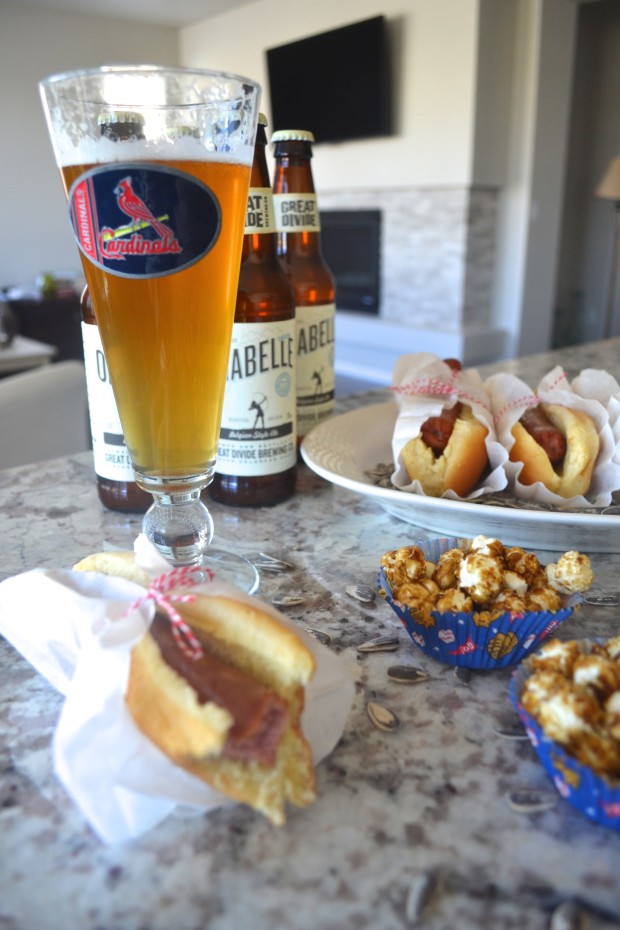 Pulling a few of these baseball themed foods together will add a special flair to opening day or any other regular season baseball game.  Plus, who doesn't love a hot dog?  I of course had to throw in a little St. Louis Cardinals gear to support our team!  Who do you root for during baseball season, or are you just watching for the hot dogs and beer?