A few weekends ago, we had the opportunity to attend two very different, but very fun wedding in the same weekend.  We went from a rustic, beautiful, mountain wedding to a fun-filled, 20's themed, elegant mansion wedding.  It was quite the weekend.  Today I wanted to share the tablescapes from those weddings with you.
It's another round of Tablescape Tuesday! In the Tablescape Tuesday series, I show you options to dress up your tables. It could be your dining room table, coffee table, gift table, or buffet table.  Putting a little extra effort into how a table looks and is designed can make your guests', and your experience so much better.  These weddings certainly didn't disappoint in their tablescape game.
The first wedding was on top of a mountain and absolutely beautiful.  Because of the wedding's location, there was a rustic element to the wedding, but it was so beautifully done.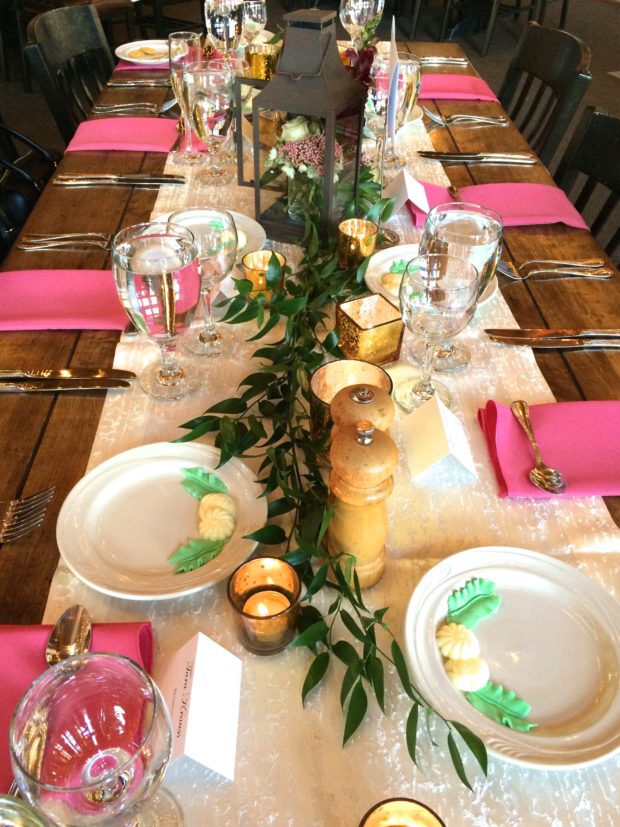 I mean isn't this table absolutely gorgeous.  It felt like I was living in a pinterest photo.  The rustic wood table, textured runner, and the centerpiece that ran the entire length of the table were so pretty.  I thought it was great to have just a runner on the table and let the beautiful wood table shine.
The flowers were amazing.  Spilling out from a lantern in the middle was greenery and color coordinating roses.  The gold mercury glass votives made the whole affair so intimate as the night went on.  Color coordinating napkins brought the whole theme together nicely.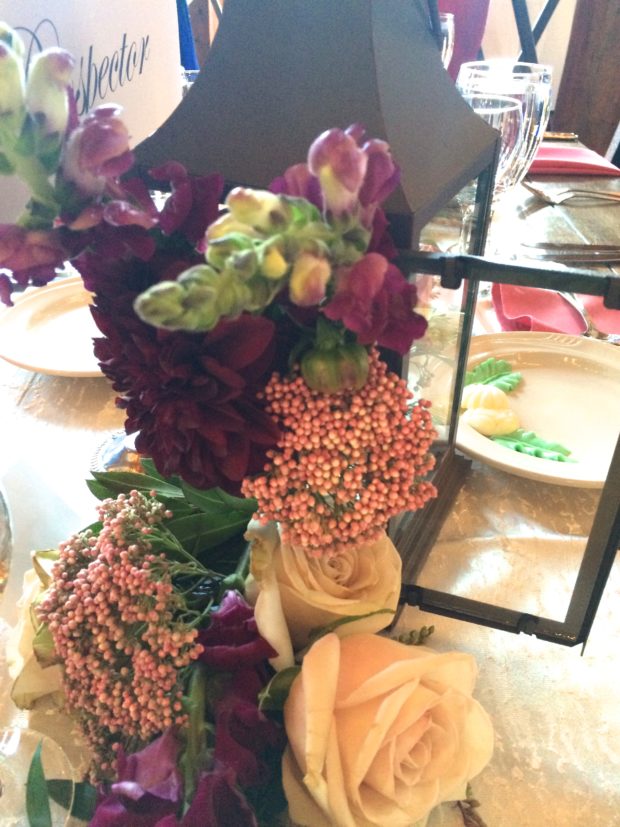 It was almost too pretty, almost.  I really did feel so excited to be at such a beautiful wedding.
The second wedding of the weekend was so different, but so fun.  The wedding was roaring 20's themed at a mansion, and everyone really dressed to the theme.  It was so fun seeing everyone in 20's attire.  Some looked like they stepped right out from that decade.
The tablescapes were alternating centerpieces of greenery, feathers, and flowers.  We sat at a table with some great greenery.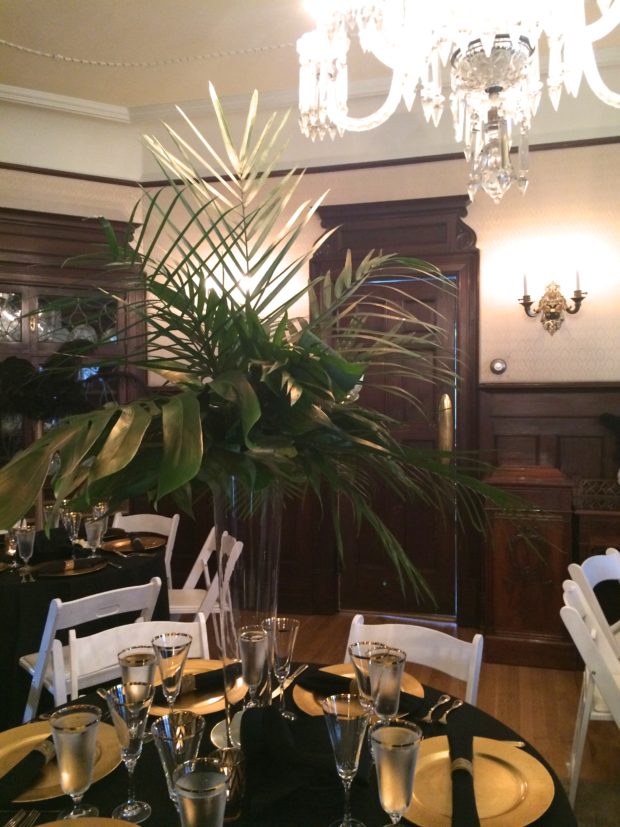 I loved the aged feel of the venue, it really helped bring the theme out throughout the entire event.  The crystal chandeliers didn't hurt either. Tables with greenery centerpieces were dressed up with a light shine of gold paint which was a great little touch to tie into the theme.  Wedding guest's sipped on deep glasses rimmed with gold.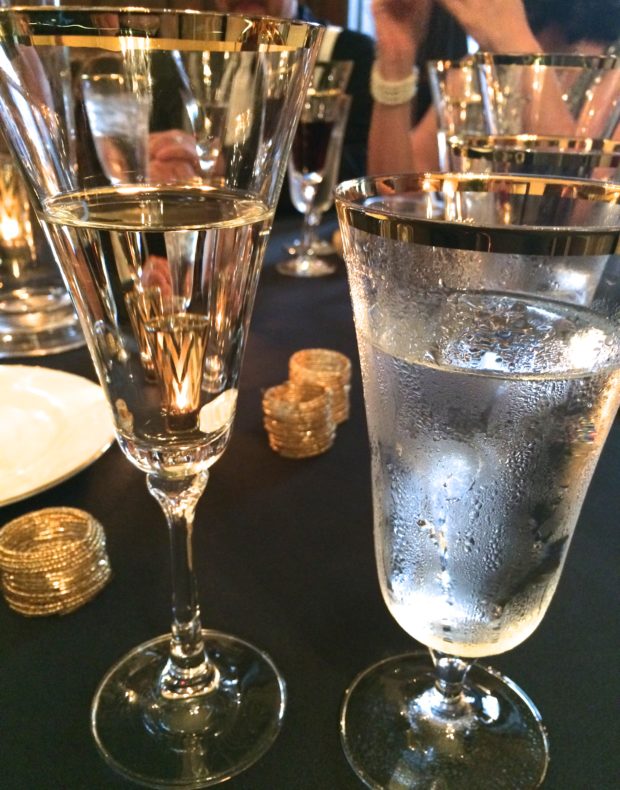 Overall, it was such a fun weekend.  Albeit, busy, but so fun.  It was great getting to go to two very different weddings and see how the personality of each couple really shined through.
Which was your favorite, rustic, pink, mountain wedding or black and gold 20's themed party?  Stick around because I'll be giving a full recap of both weddings in the next few weeks.  Let's face it, you want to see the rest of both weddings after looking at just the tables right?