We're exactly one week away from Valentine's Day today!  If you want to share your love for a special someone you should definitely see how I diyed my own Valentine's Day greeting cards.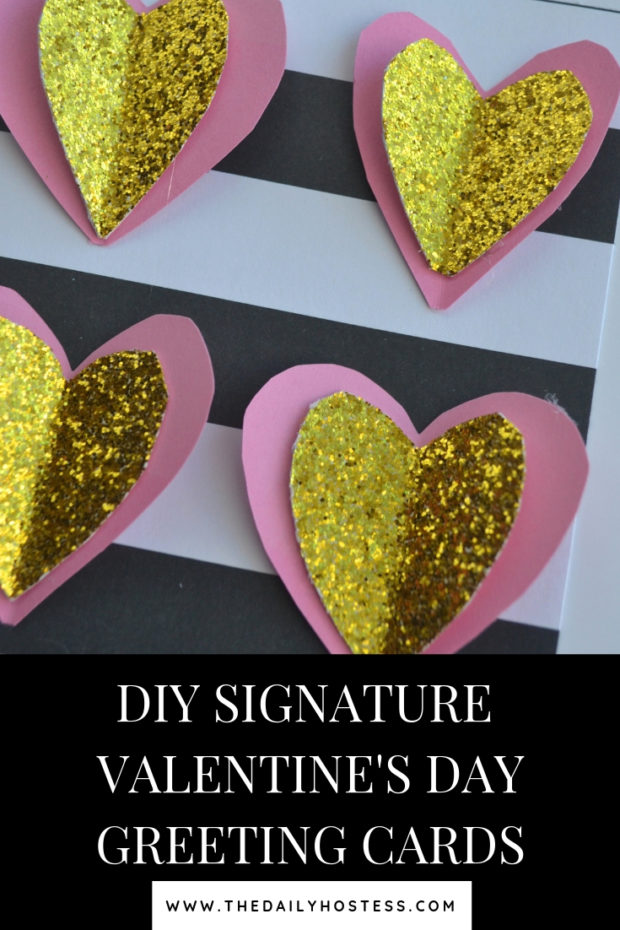 I recently had to wait for some photos to be printed at Walgreens and while I was waiting I checked out the greeting card aisle.
I was blown away by how beautiful so many of the cards were.  The Signature line from Hallmark was especially gorgeous.
But you know what I wasn't blown away by?
The price.  Most of the cards were over $5 and some were up to $12.  Crazy!
It's a funny story because I always go back and forth with one of my neighbors about greeting cards.  She always ensures to attach a card to a gift.  I'm that person that will save the $5 from a card and spend it on the gift.
If I don't include a card I usually just make my own or attach a simple to and from tag.
Well I got inspired in that Walgreens aisle to make my own "signature" greeting cards.
I took a lot of ideas from the types of cards below and tried to recreate them.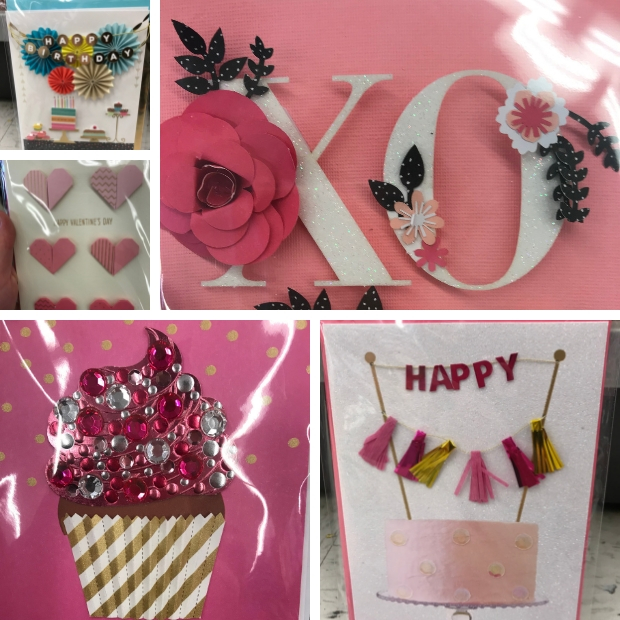 Here's the two main take aways I have for diying these kinds of greeting cards.
Layers, Layers, Layers
I noticed that most of the cards at Walgreens had lots of layers.
Layers add dimension, interest, and more to look at.
For the cards I made, I layered different colored paper on top of each other.
You can add more dimension by layering paper with different textures.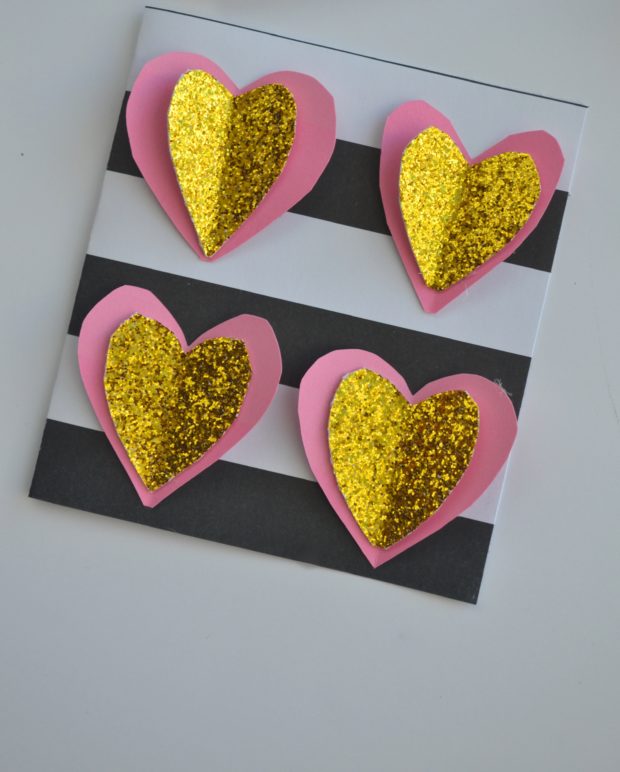 Try glitter paper like I did.  Or linen paper, burlap, or metallic.
To make your layers even more fancy try cutting out shapes in the top layers to let the bottom layer shine through.  Simple shapes like hearts, squares, and circles work best.
Because let's be honest.  As much as I'd love a Cricut (especially this champagne colored one), I'm doing all of my cutting out by hand.  If I'm trying to save $5 on a card you can bet I haven't bought an expensive machine to do the cutting for me.  Although if Santa is reading……next year!
3D Add Ons
The other theme that those expensive cards had were lots of 3D elements.
Some had flowers, pinwheels, fabric, all kinds of things sticking out from the paper.
Well, I can do that too, for a lot cheaper.  I just searched my house for dimensional things.
Cupcake liners, pom poms, tissue paper, and more paper were what I used.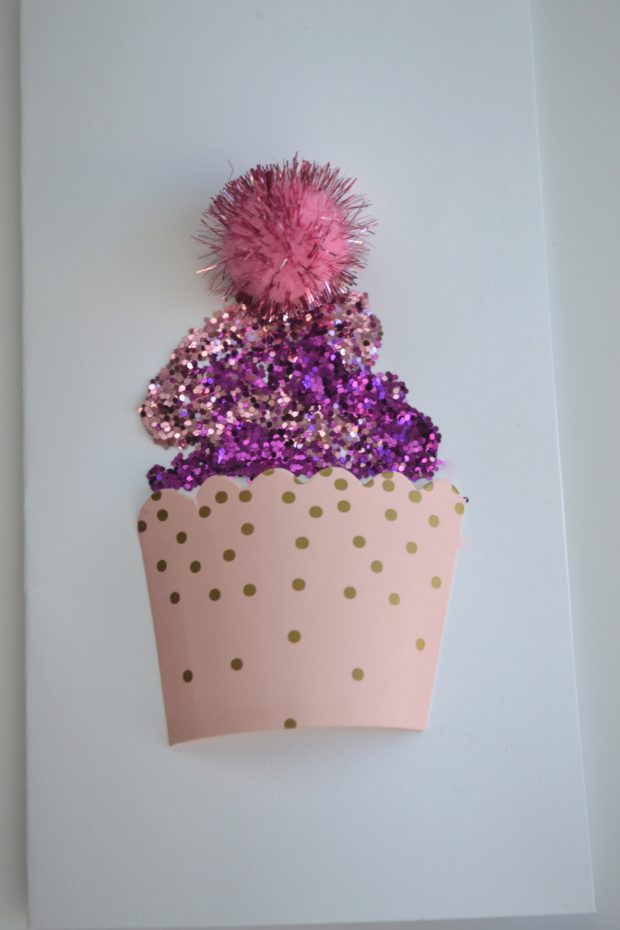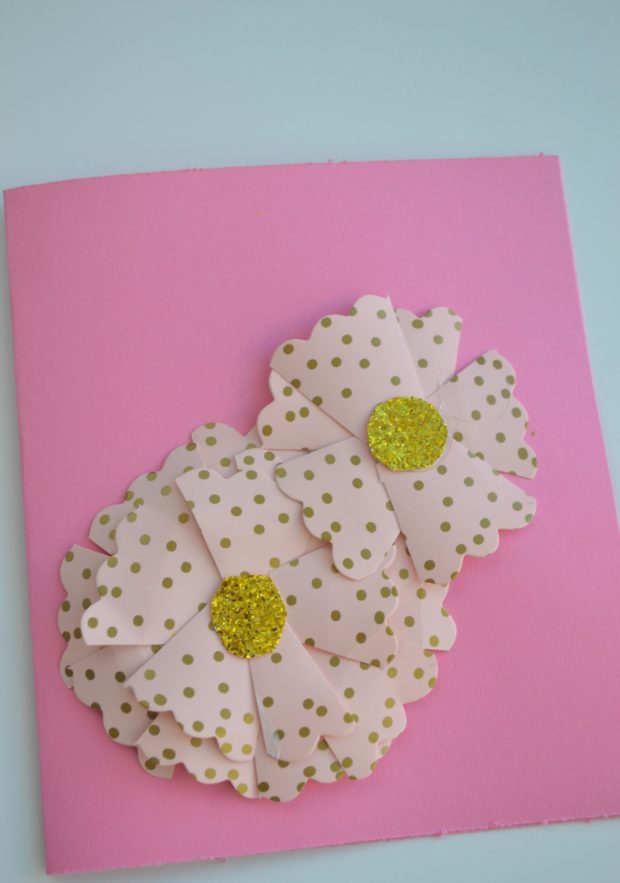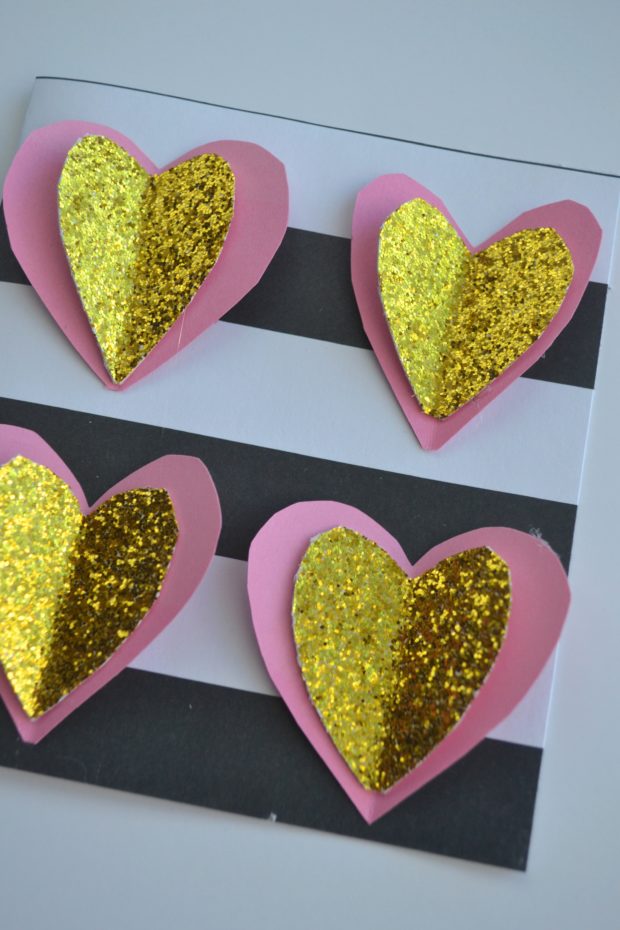 To make these glitter hearts more 3D, I layered them with contrasting colored paper and then folded them in half.
I only glued the "spine" of the fold to the card so that the hearts would be able to fold out away from the card.
You could do this same concept with other shapes, flowers, or even letters.
Greeting Card Supplies
Here are some of the things I used to make my greeting cards.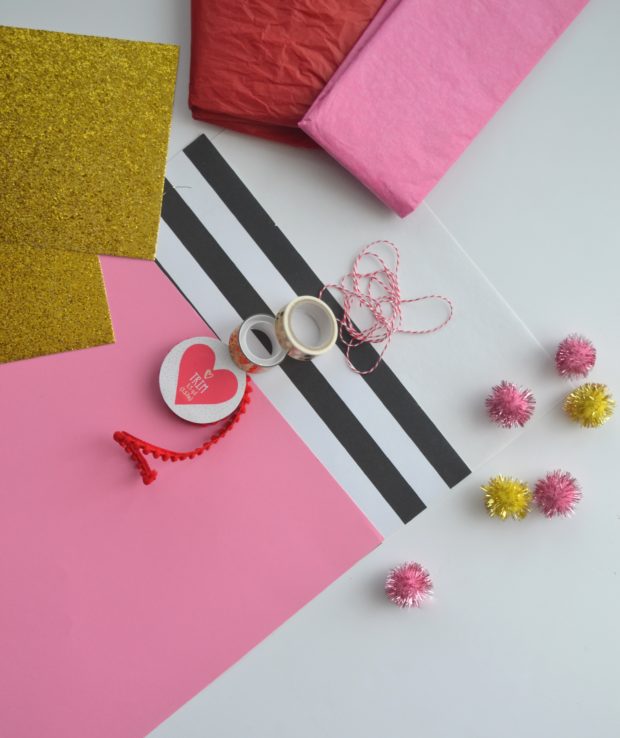 I went with a Valentine's theme so I used pink, red, and glitter paper.
Other things I used to accent the cards:
pom poms
pom pom trim
washi tape
tissue paper
cupcake liners (not pictures)
How to Make Your Own Signature Greeting Cards
Here are a few general steps to take when making your own signature cards.
The biggest thing is just being creative with it and using the inspiration cards to guide what you want to recreate.
Cut scrapbook paper into card sized pieces
Add greeting card supplies to the cards with hot glue keeping in mind how to make layers and 3D elements.
Write a message inside and deliver to the recipient!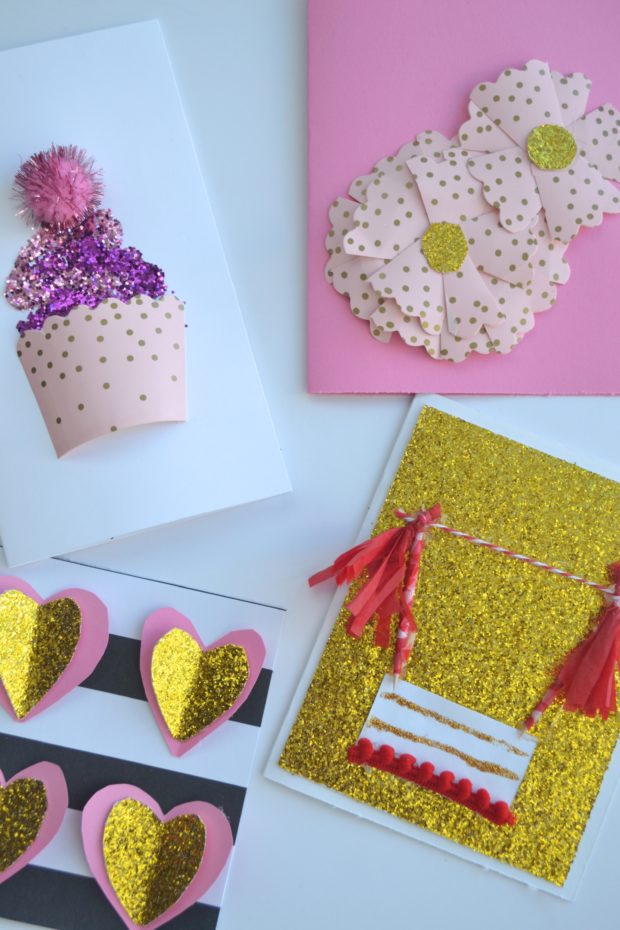 Now I have some very unique greeting cards to give for Valentine's Day or birthdays.
I'm pretty proud to say that all of these cards cost me $0!  So much better than spending $8 at the store. For ONE card!
If you don't have a lot of these things on hand, you can still make these inexpensively.
I recommend starting with paper.  If you get four or five pieces of scrapbook paper from the craft store, you'll only spend a few dollars.
Try layering the papers, folding them to make things pop off the paper and add other 3D elements from around your house to make the cards.
With just a few pieces of paper you can make at least three or four cards.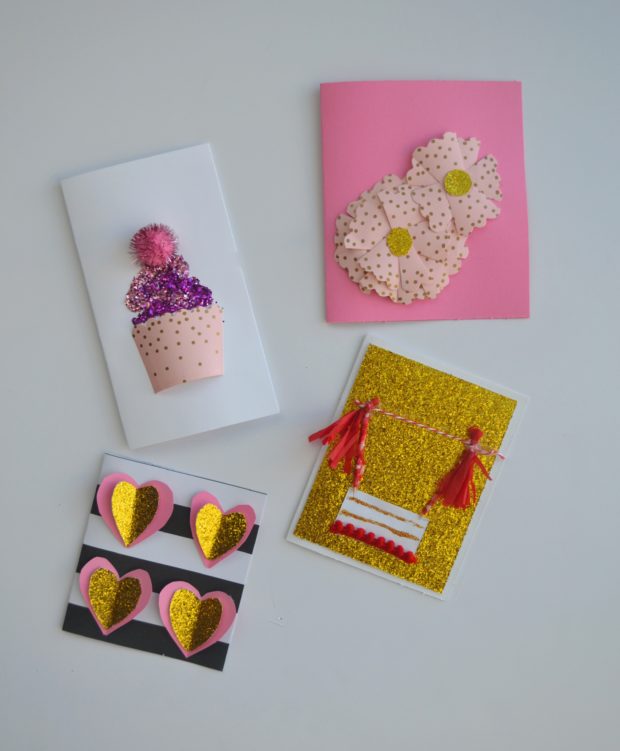 What do you think?  Are you inspired to make your own cards?  Or would you rather just pay for pretty cards at the store?
Do you also agree that $6 for a greeting card is crazy expensive?
No matter how you get cards, I hope you're able to send a greeting card to someone you love for Valentine's Day next week!