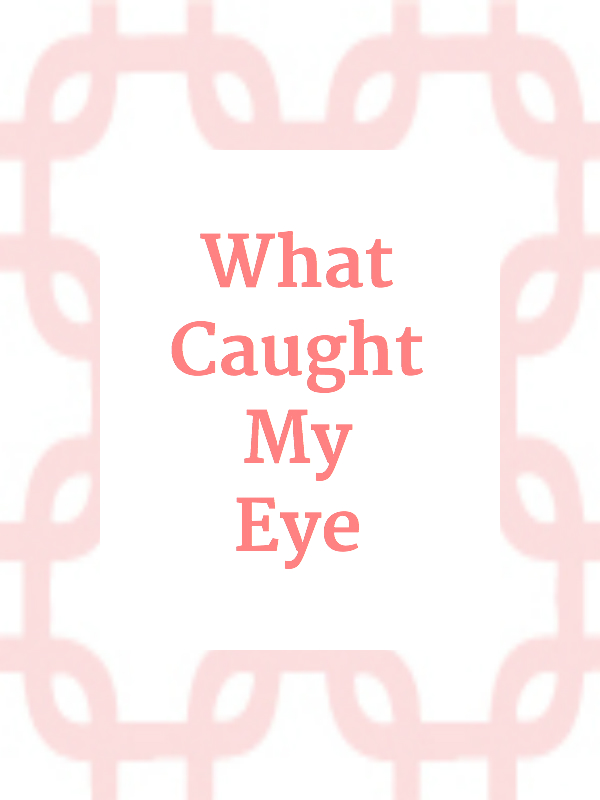 Welcome back after the long Valentine's Day/President's Day weekend.  It has taken me a little bit to get back into the swing of things, but today I'm back with Vol. II of What Caught My Eye.  It's a series where I share cool and interesting things I've seen lately.  Today involves a lot from Hobby Lobby because it's one of my favorite stores where I could literally spend an entire day and buy everything if money were no issue.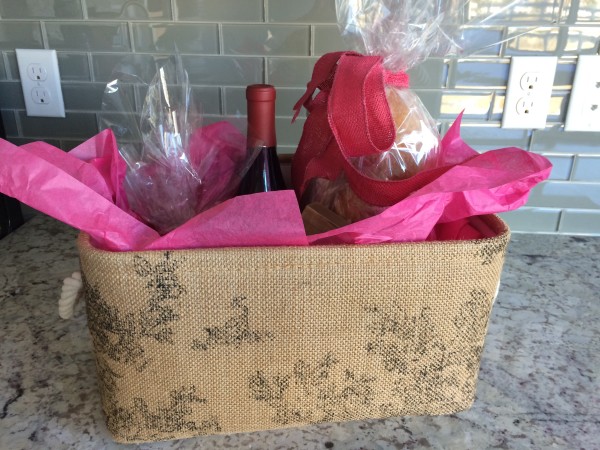 First, is this really thoughtful welcome basket from our realtor after we closed on our house.  And bonus, you get a close up of our fun back splash and pretty counters in our new house!  Baskets like this are so versatile, they can be used to store clothes in your closet, kids toys in the living room, or extra kitchen gadgets above your cabinets in the kitchen.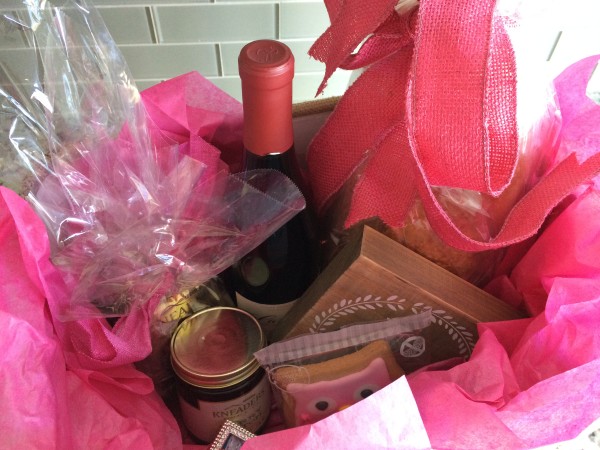 Inside there were so many great things, delicious bread and jam, a couple home decor items, and I'm most excited to uncork that bottle of wine!  It's put together so well, with pretty tissue paper and really quality fabric ribbons.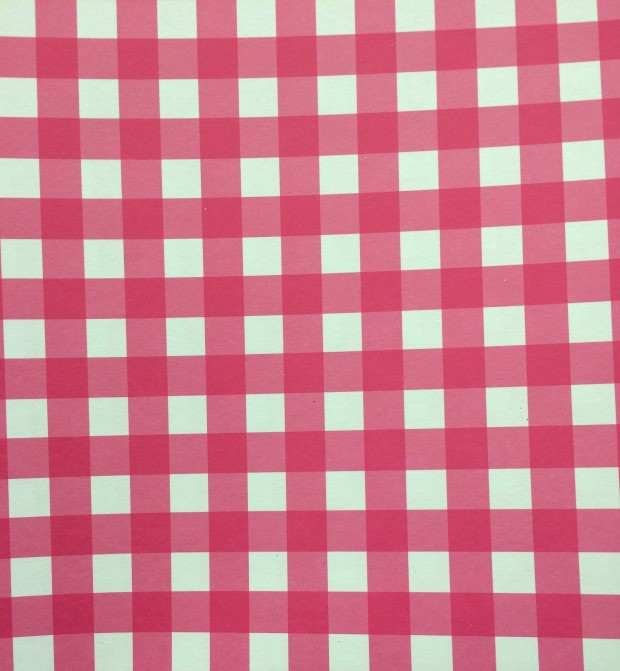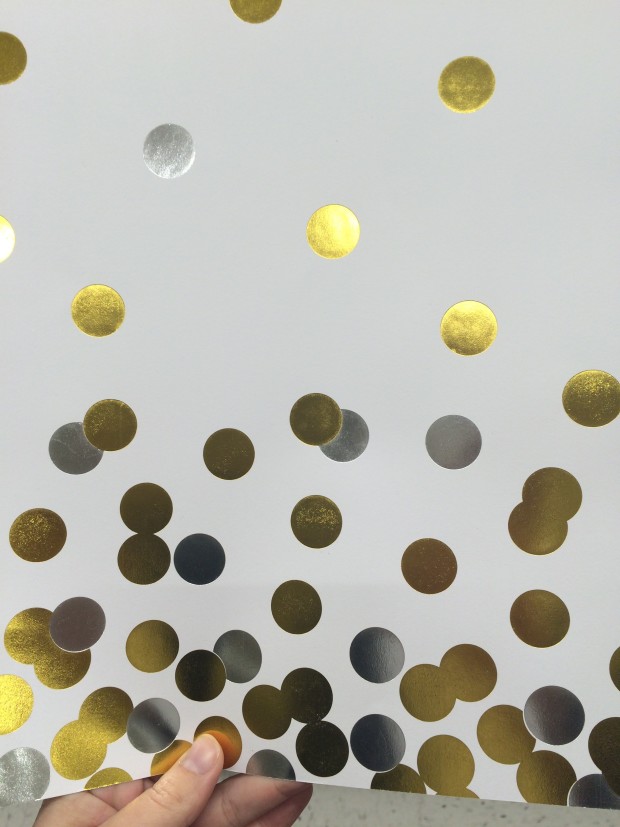 Next, is some really on trend scrapbook paper from Hobby Lobby.  The first picture of the hot pink gingham reminds me so much of these button down shirts from JCrew.  The metallic confetti dot paper reminds me of champagne bubbles rising, but that's probably because I love champagne.  Scrapbook paper has so many uses other than for scrapbooking.  Try using it as a matte for a picture frame, cut it up to make a banner, make Valentine's, or print inspirational quotes on it and hang it around your house.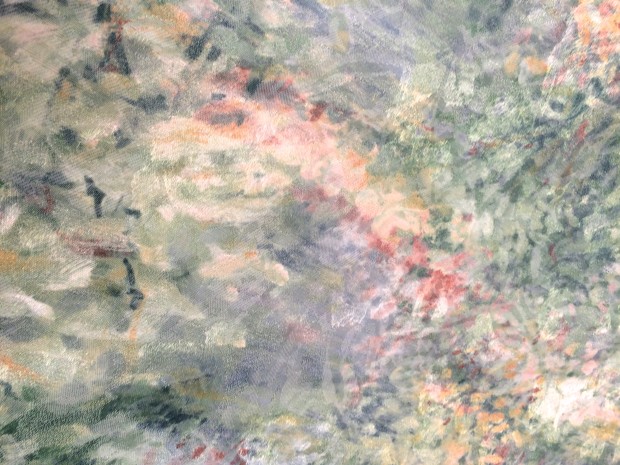 Another thing that caught my eye at Hobby Lobby was this fantastic watercolor fabric.  I could totally see this as a throw pillow in my future office or on a teenage girls bed.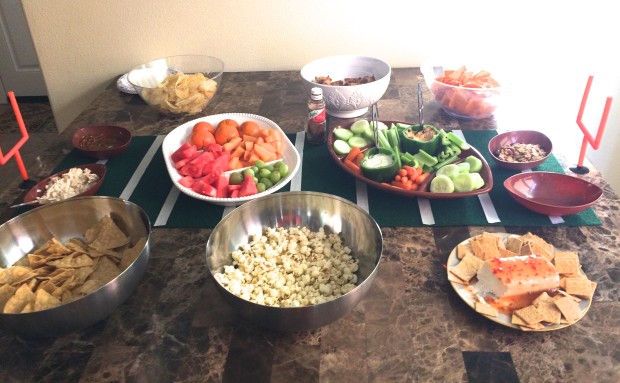 Recently for the Super Bowl, we went to a friend's house to watch the big game and the decor was so cute.  My friend made a faux football field on the table, and made it all from the dollar store!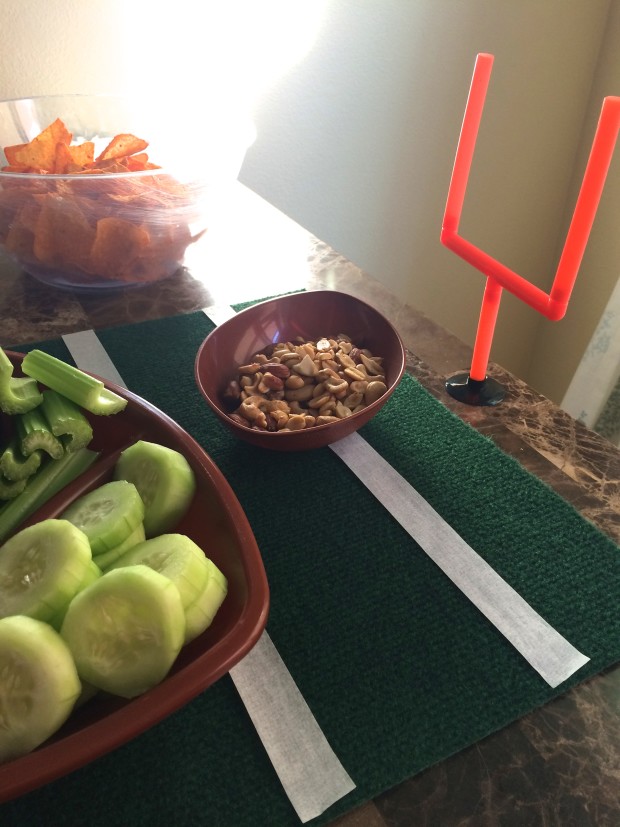 The faux football field was made from dollar store green door mats and some masking tape lines.  So smart and so inexpensive to dress up your table for a theme.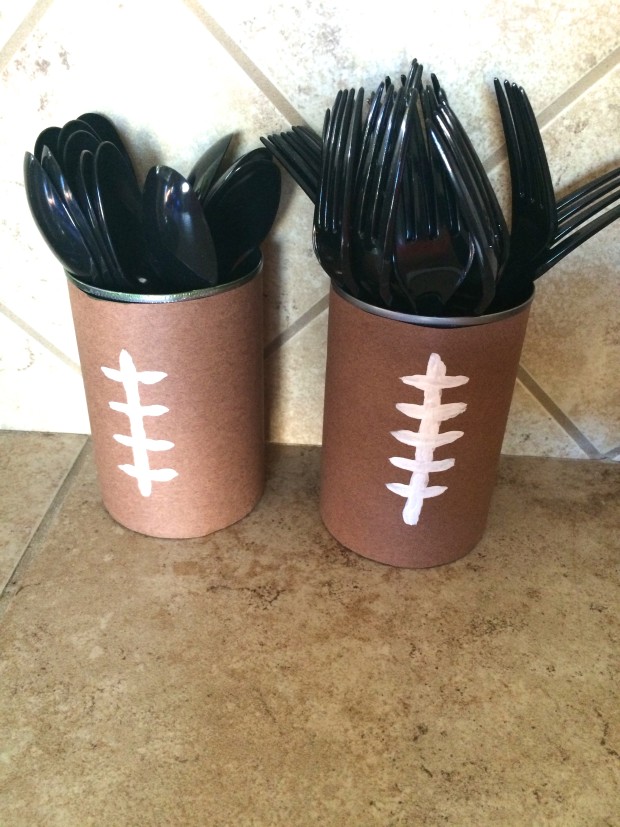 Even the utensil holders were dressed up too using some recycled aluminum cans wrapped in brown construction paper with white football laces. You could use chalk, a white marker, or even white out for the laces if you're in a pinch.
That's it for this round of What Caught My Eye, like I said Hobby Lobby was a main focus.  I'm glad to be getting back into the normal routine after a little break for the weekend, just in time to start winding this week down for the upcoming weekend!