Good morning, I hope you had an excellent weekend.  As we're only 13 days away from Christmas I thought it was a great time to show you my house all decked out for the holiday.  It's so interesting decorating this new house for holidays and figuring out where to put things.  I'm hoping next year goes a little faster since it won't be the first time.
There are a ton of pictures in this post, so I'll let them do most of the talking and keep the reading to a minimum.  I hope you enjoy our home, and I wish you could see it in person!  If you were here in person you could help eat the million and one Christmas cookies that are at my house right now!
Let's get started in the office, entry way, and half bathroom.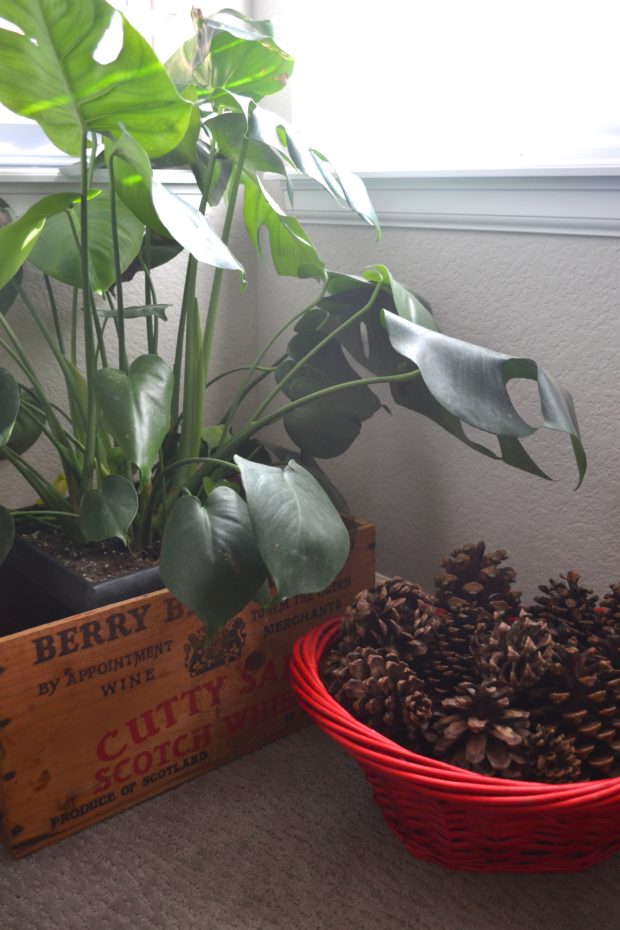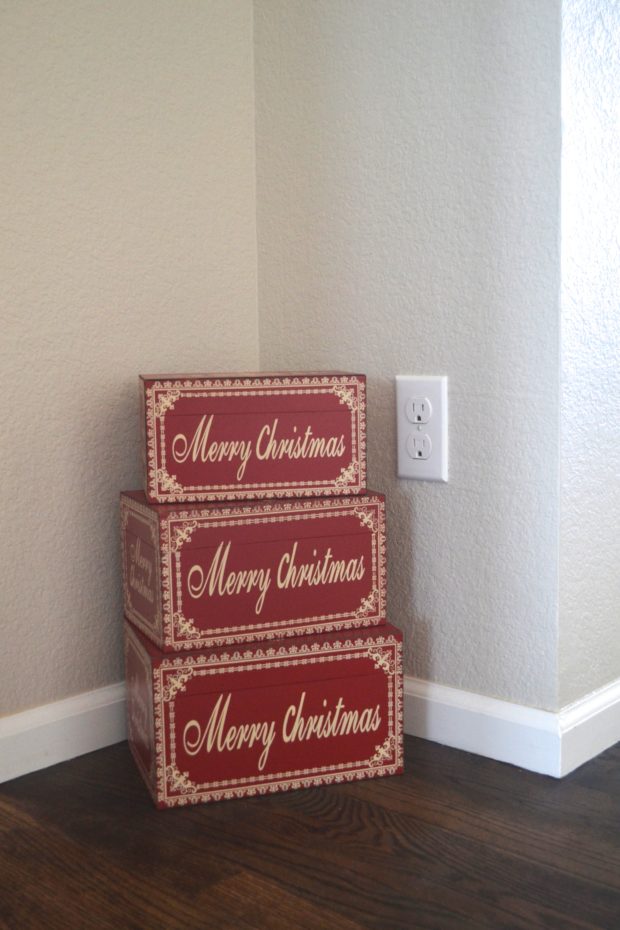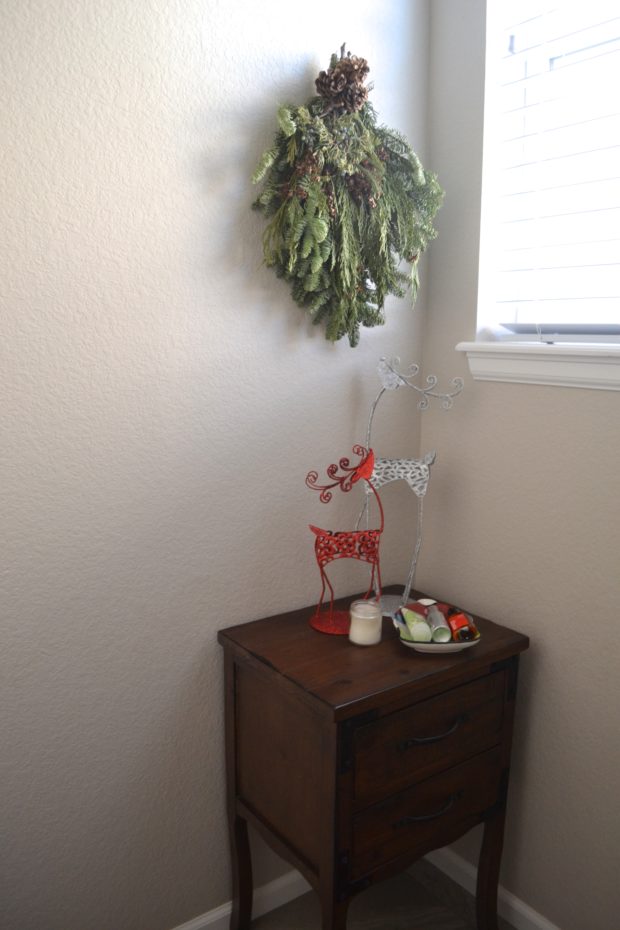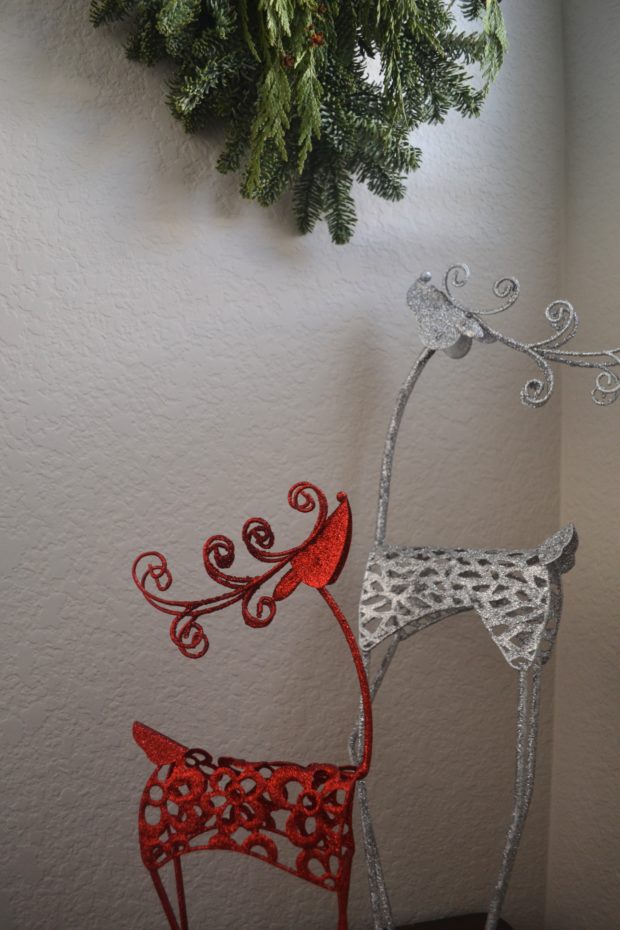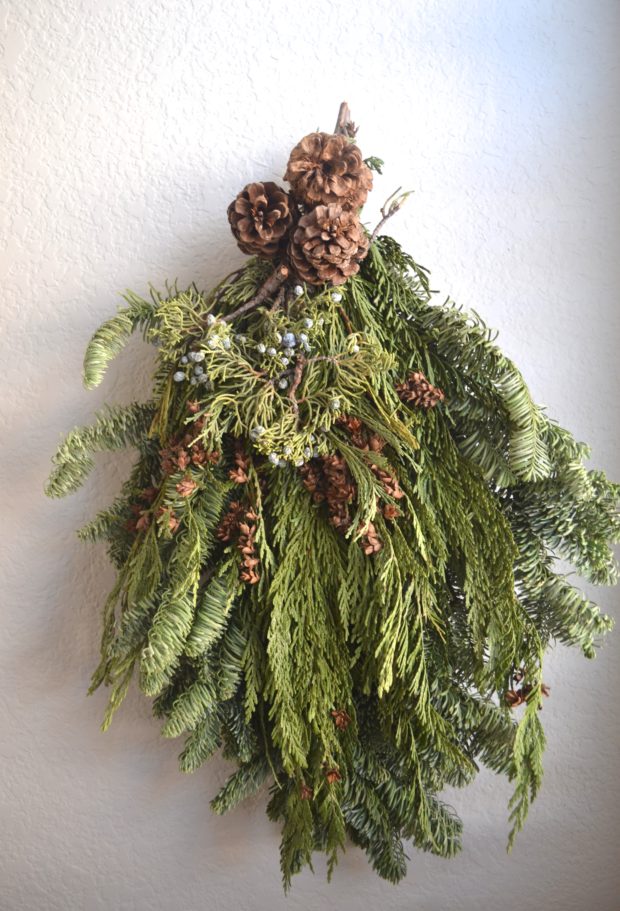 I love adding some fresh greenery throughout the house this time of year.  I got this swag at Home Depot and with periodic spritz of water it still smells and looks amazing.
Now onto the living room, with a very big surprise reveal.  Can you spot it?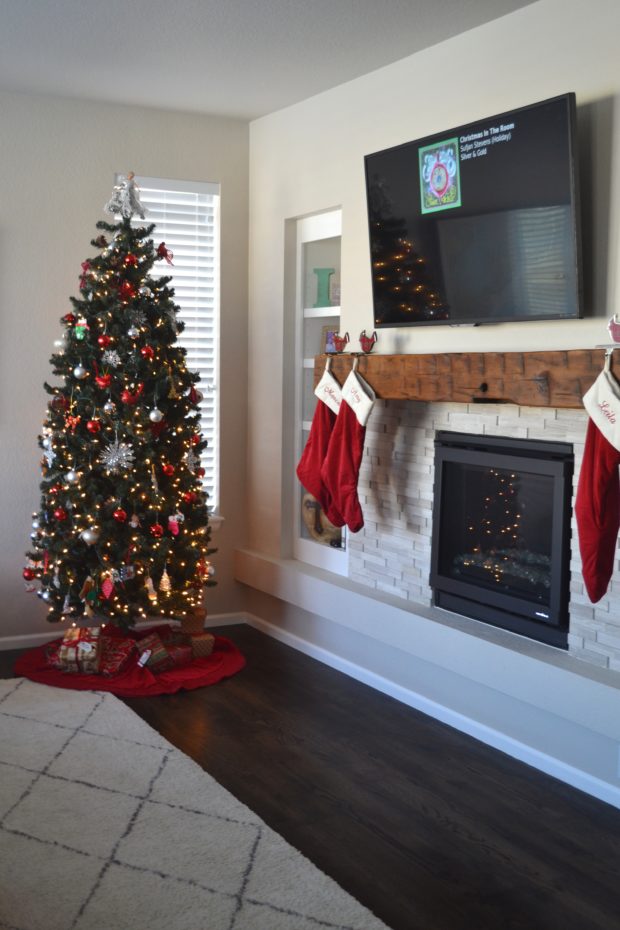 Yep, that gorgeous, rustic mantle is new.  Merry Christmas to me!  I love it!  It's super chunky and totally finishes off the fireplace area.  Mostly though, I'm just so excited to have a place to hang our stockings.  I didn't realize how much that meant to me until I finally hung ours up.  I can't wait to do that every year.
The mantle came from an old barn in Ohio and it took three big guys to get it in place.  Needless to say, it's not going anywhere.  I do think I'll use some greenery next year in addition to the stockings.  I'm also looking forward to decorating the mantle throughout the entire year.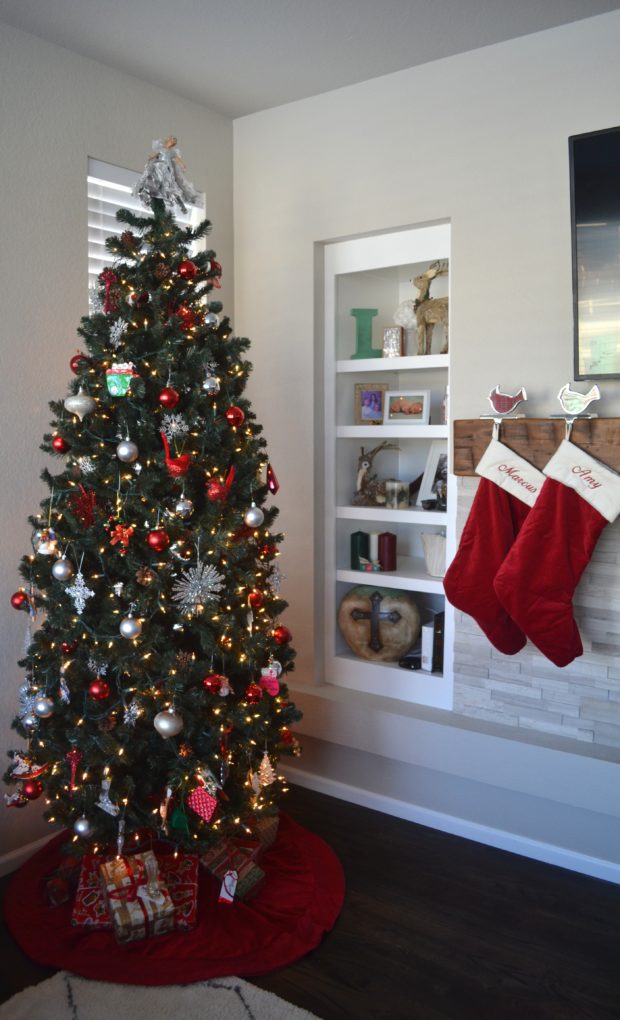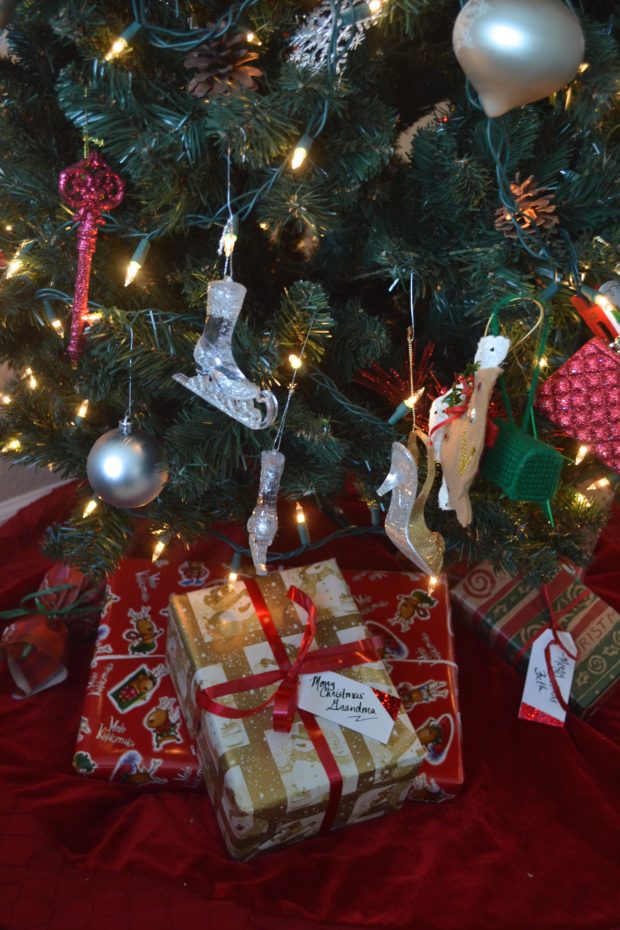 Please don't judge the placement of our ornaments, a certain two and a half year old had so much fun helping me decorate the tree that I just left them where she put them.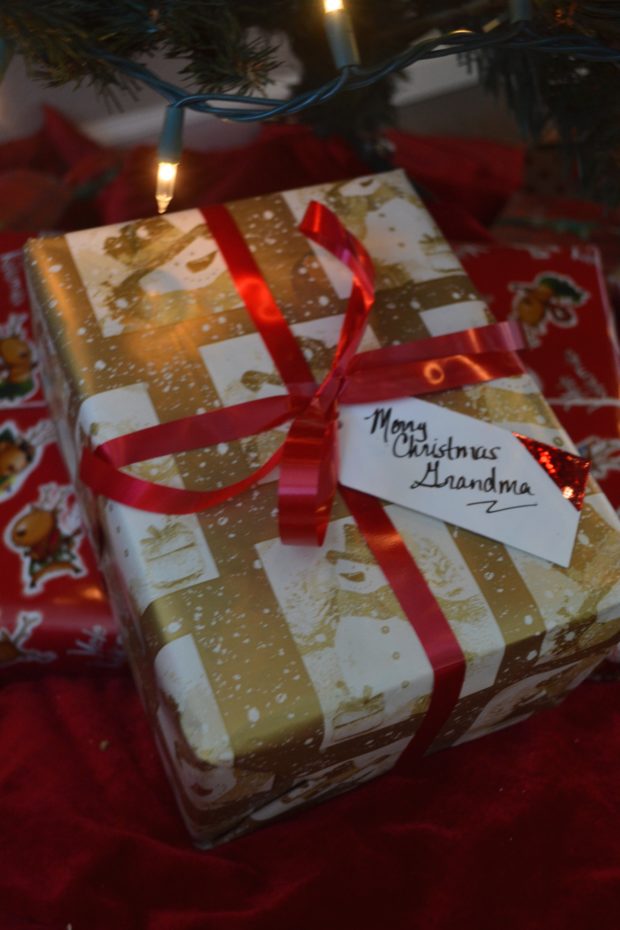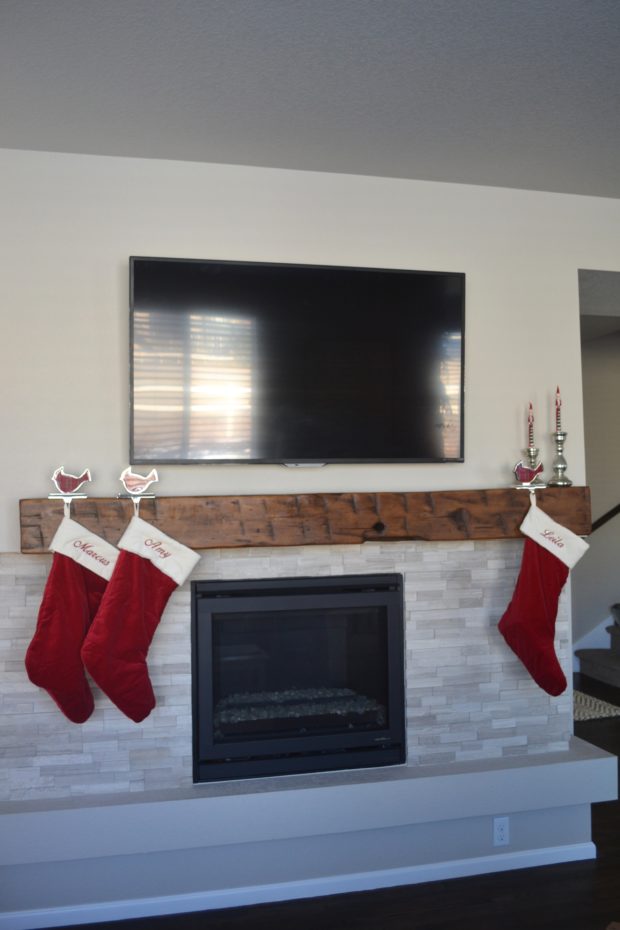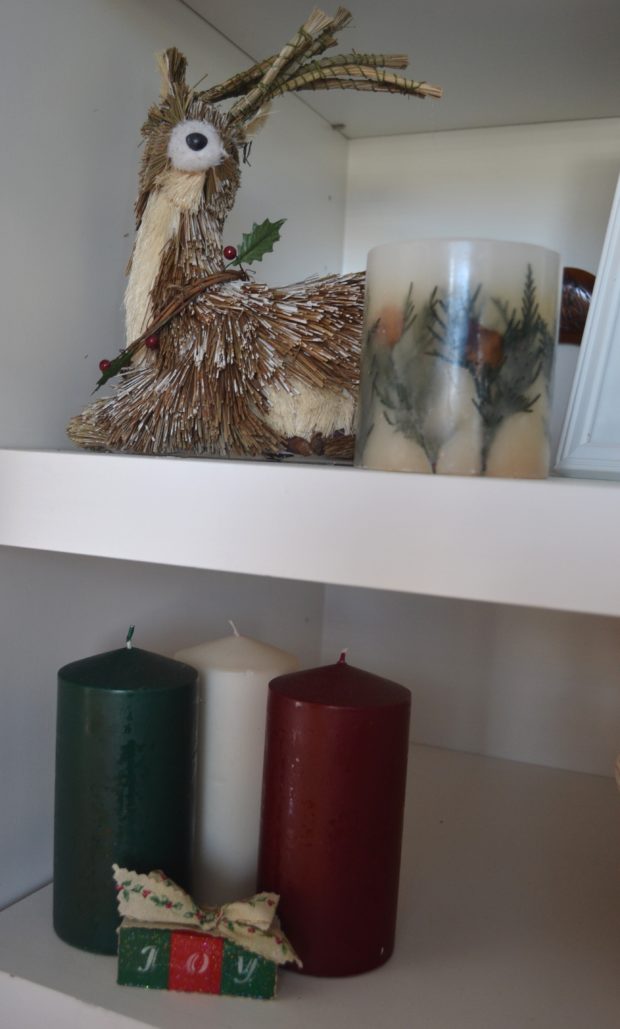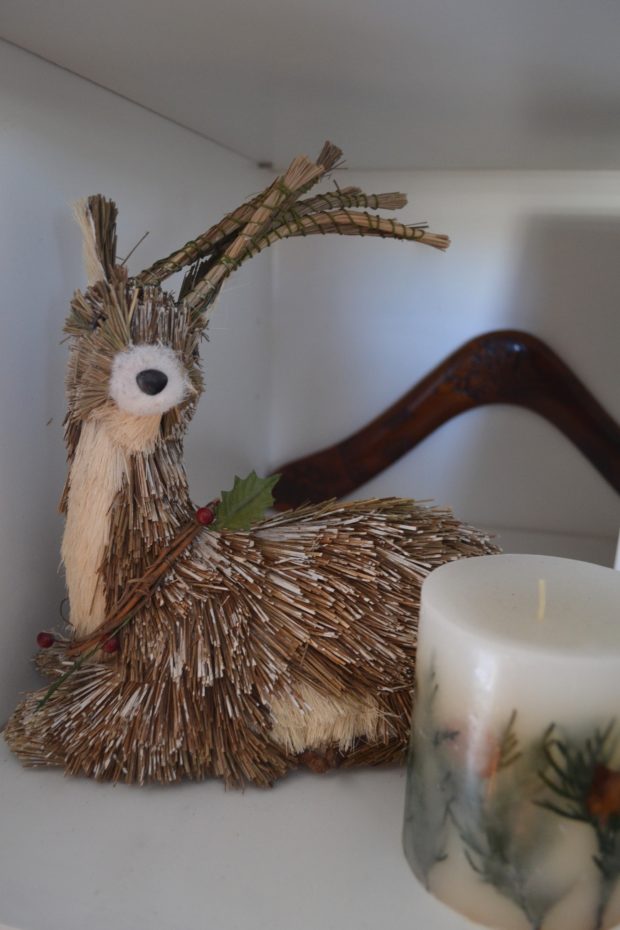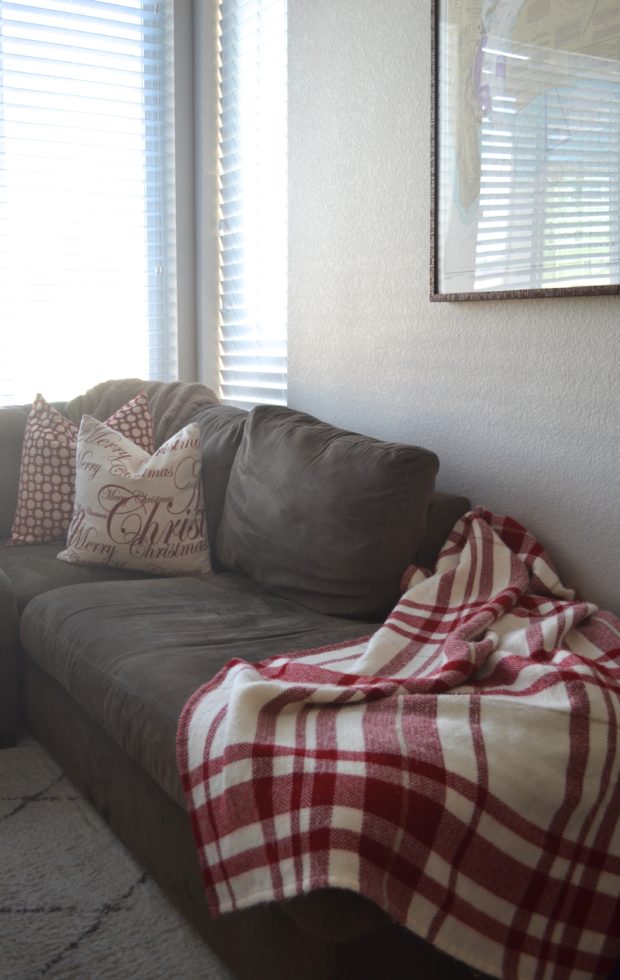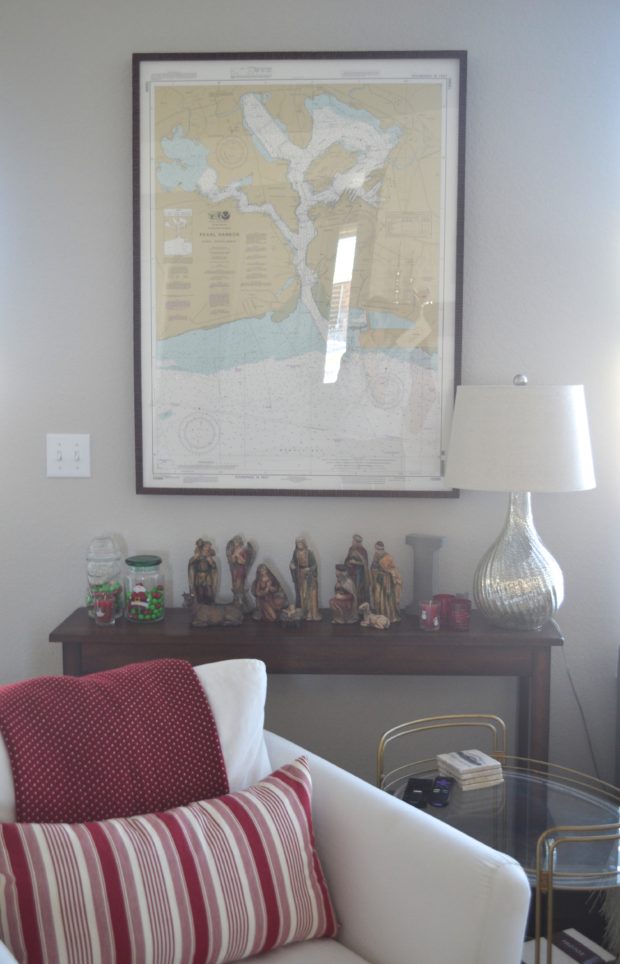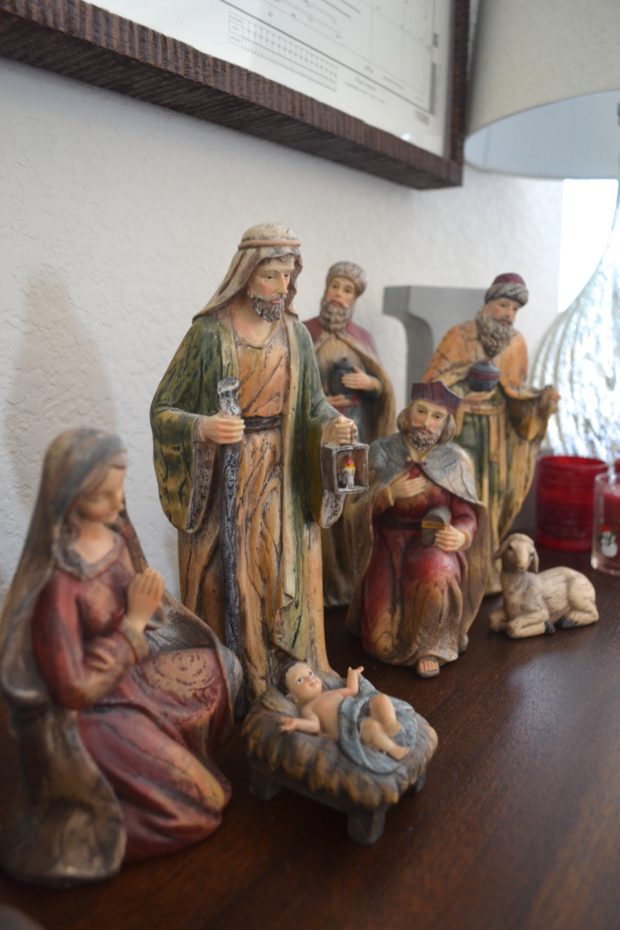 The reason for the season folks!  I love that I can teach my daughter about as she says, "baby Jesus'" birthday using this nativity.  That girl loves wishing people a Happy Birthday and it's no different for Jesus.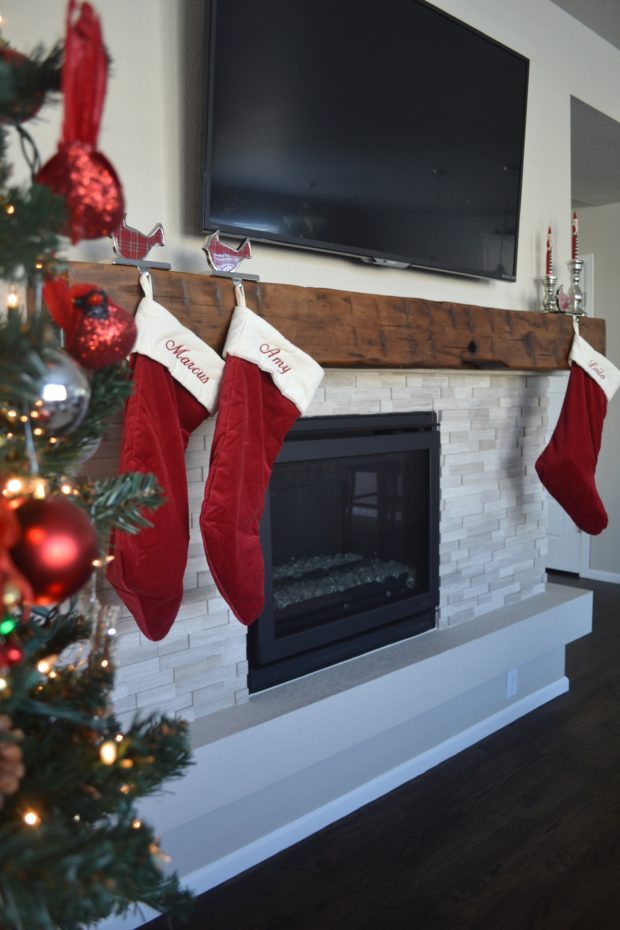 Now, onto the dining room and kitchen.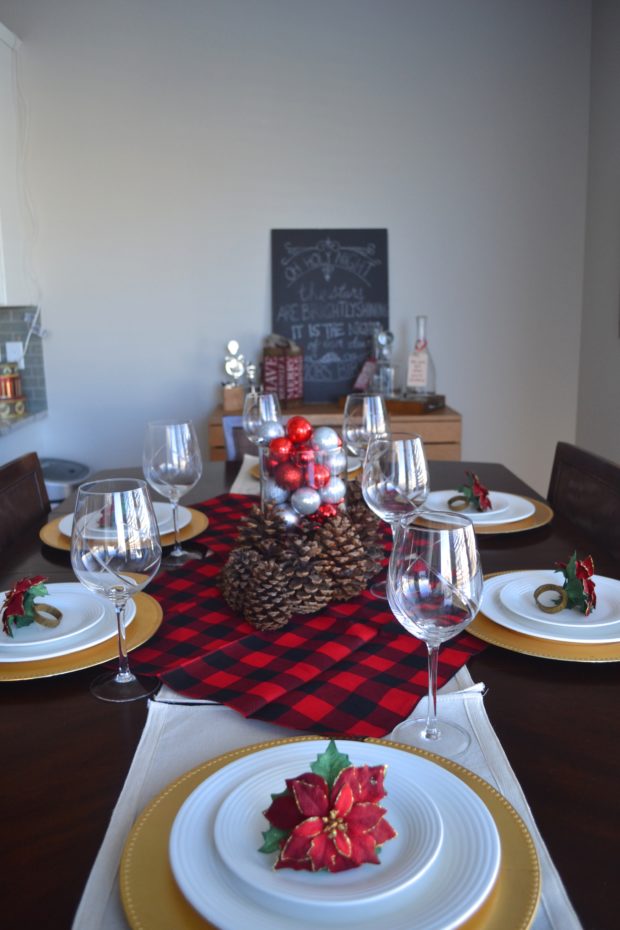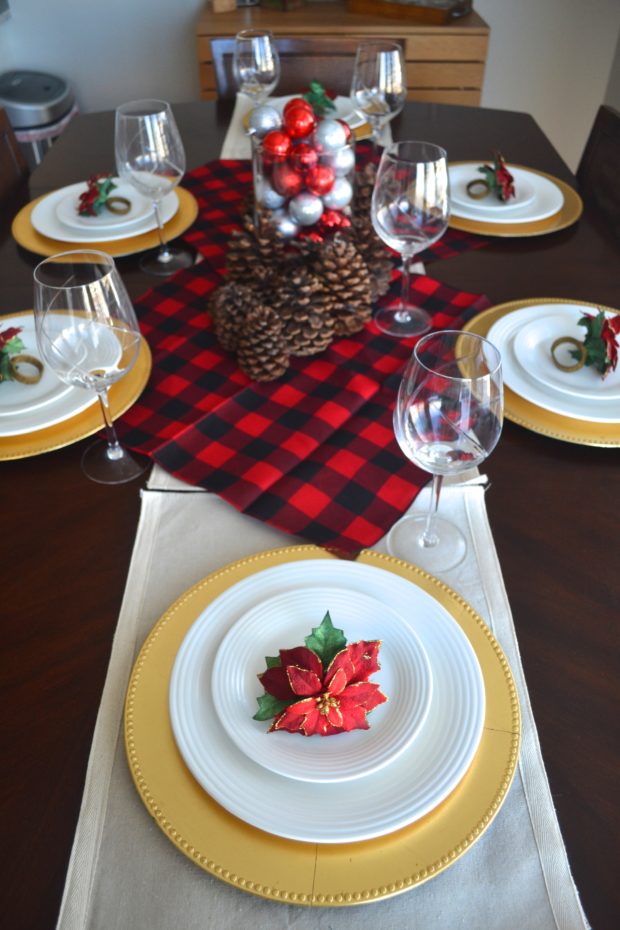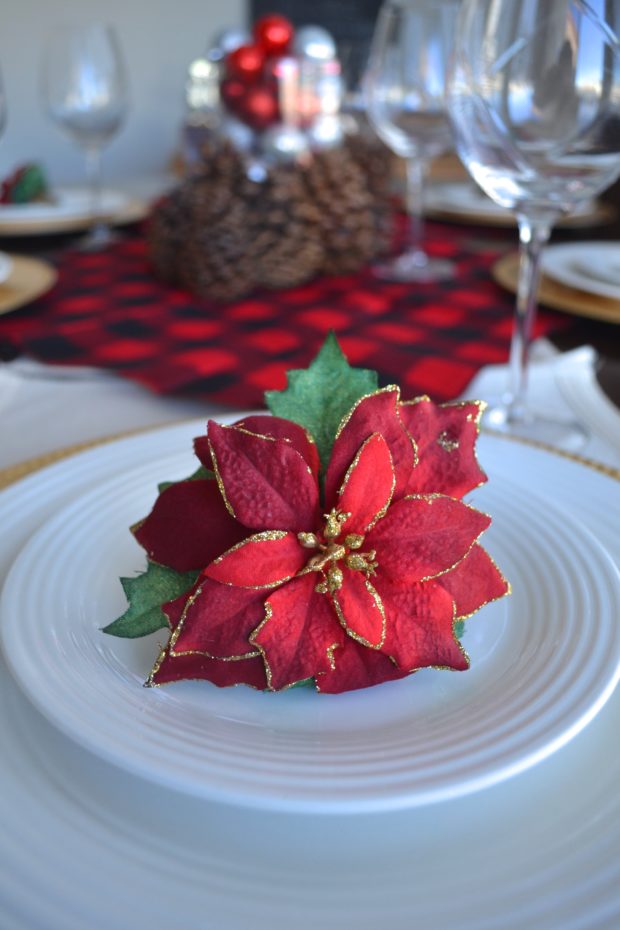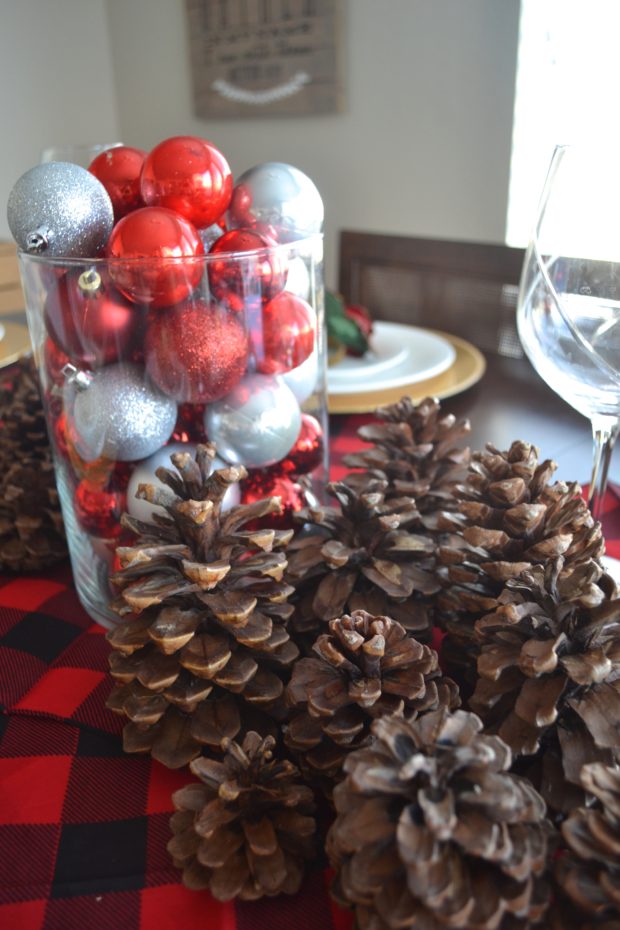 I found these buffalo check handkerchiefs at Hobby Lobby for basically no money.  I'm excited to turn them into a really cool banner soon.  There were a ton of colors and patterns that would be so easy to use for other crafts, and very cheaply.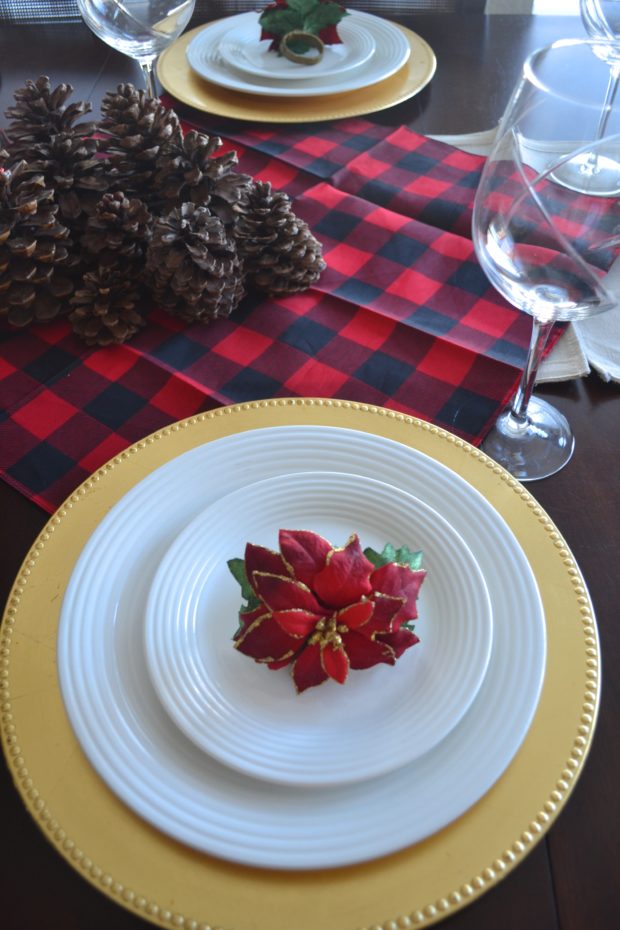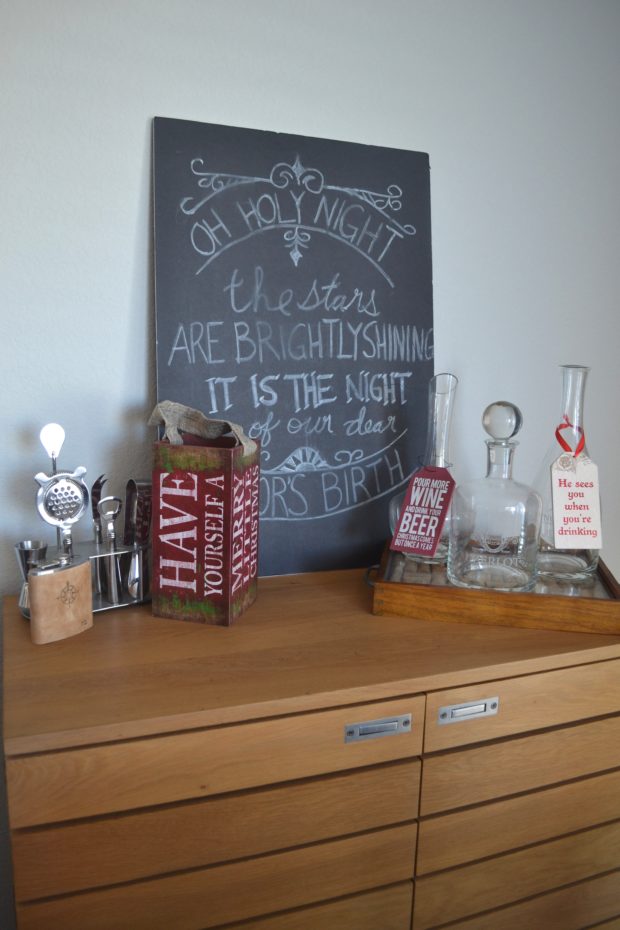 Last years Christmas chalkboard came out of storage with little damage.  I didn't even take the time to touch up the chalk lettering as it still looks pretty good.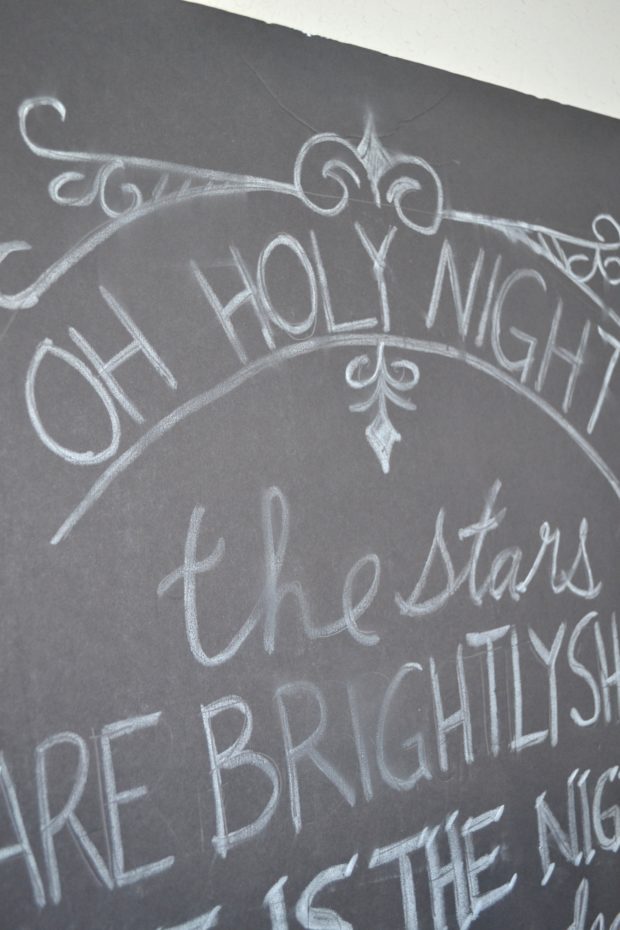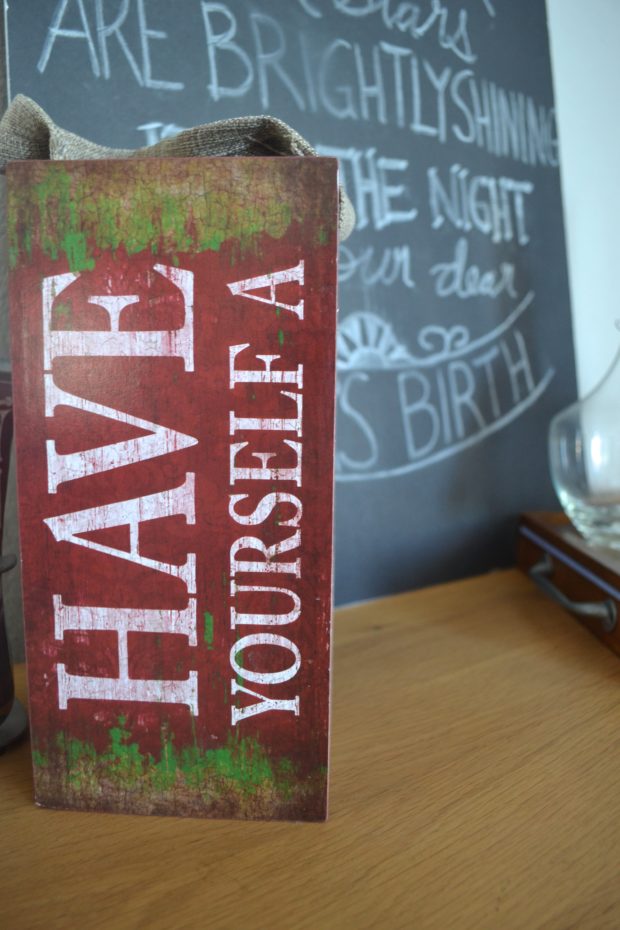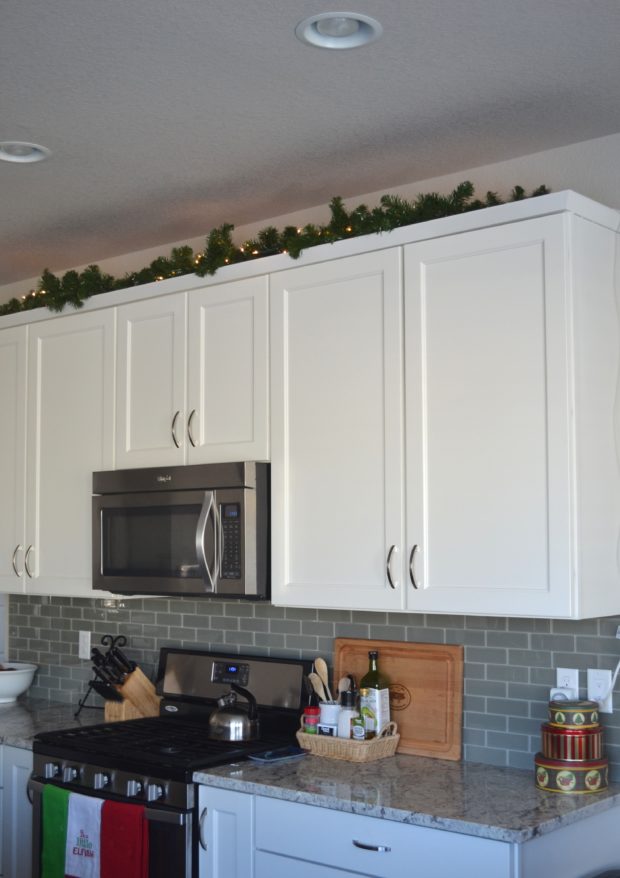 I added a few Christmas touches in the kitchen using cookie tins and a lighted garland above our cabinets.  The glow of the lights up there at night is one of my favorite things.
That's it folks, I hope you enjoyed the little tour around our house at Christmas.  We actually won't be celebrating Christmas here this year, as we'll be with family.  That's part of the reason I started decorating before Thanksgiving (gasp!).  I have gotten to enjoy it all just as long as if I waited until after Thanksgiving.
What's your favorite part of decorating?  I think my new favorite part is definitely hanging the stockings!  Merry Christmas!