Well tomorrow is a fun day.  The combination of Cinco de Mayo and Friday in the same day just calls for a celebration doesn't it?  So let's celebrate at home with a little bar cart drink.  Let's face it, going to any Mexican restaurant on Cinco de Mayo will be crazy.
To celebrate I threw together a colorful bar cart ready for a drink.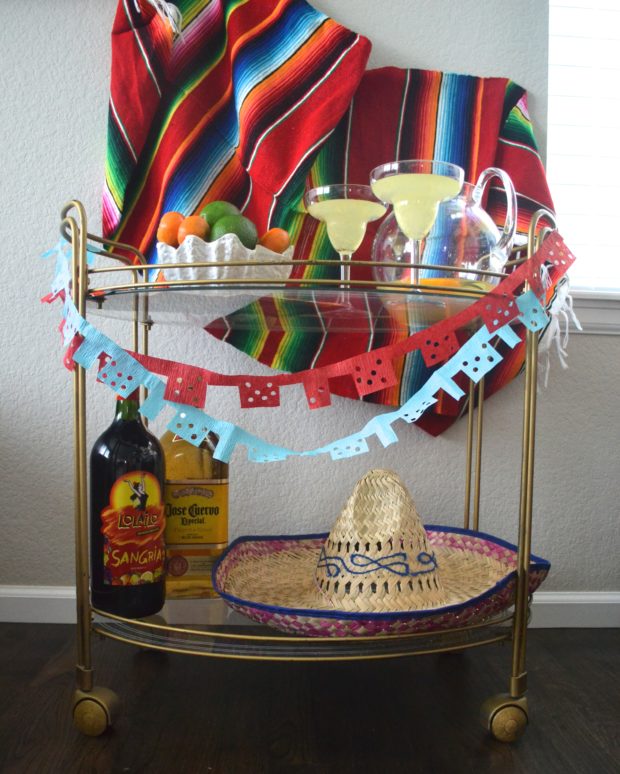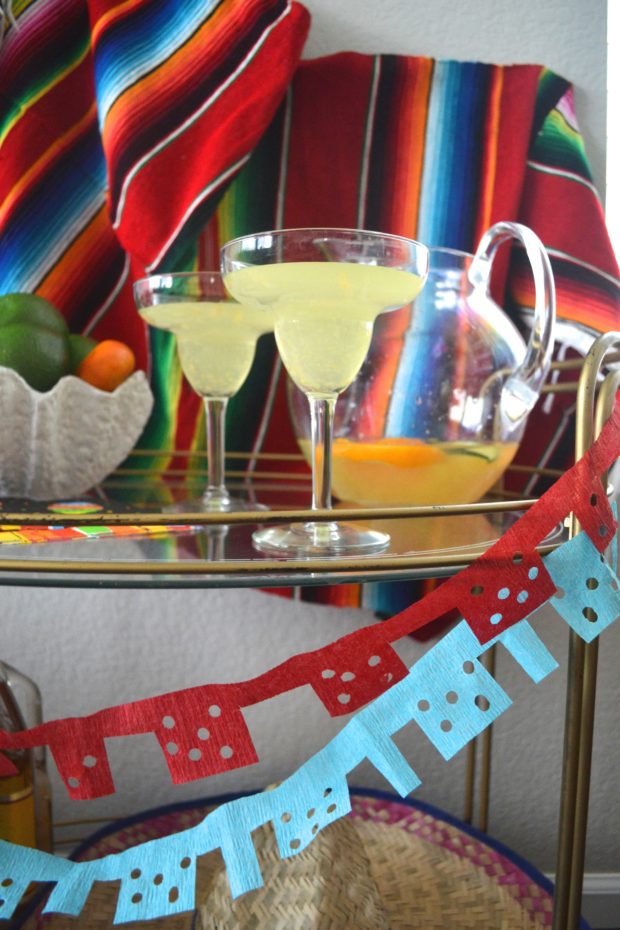 I found this tutorial on how to make DIY crepe paper picado streamers.  How simple, yet how cute!  I probably should have paid a little more attention to the directions before making mine, but I think they  still turned out pretty fun.
I also love that this kind of party decor is a great way to use all of that extra crepe paper that you probably have lying around after a party.  Plus, the more variety of colors the better!
For a Cinco de Mayo drink I made a quick citrus lemonade.  It's pretty simple by just muddling some cucumbers and oranges in a pitcher, then I added some lemonade.  Afterwards I dumped in a bunch of club soda for a little fizz and to cut down on the sweetness of the lemonade.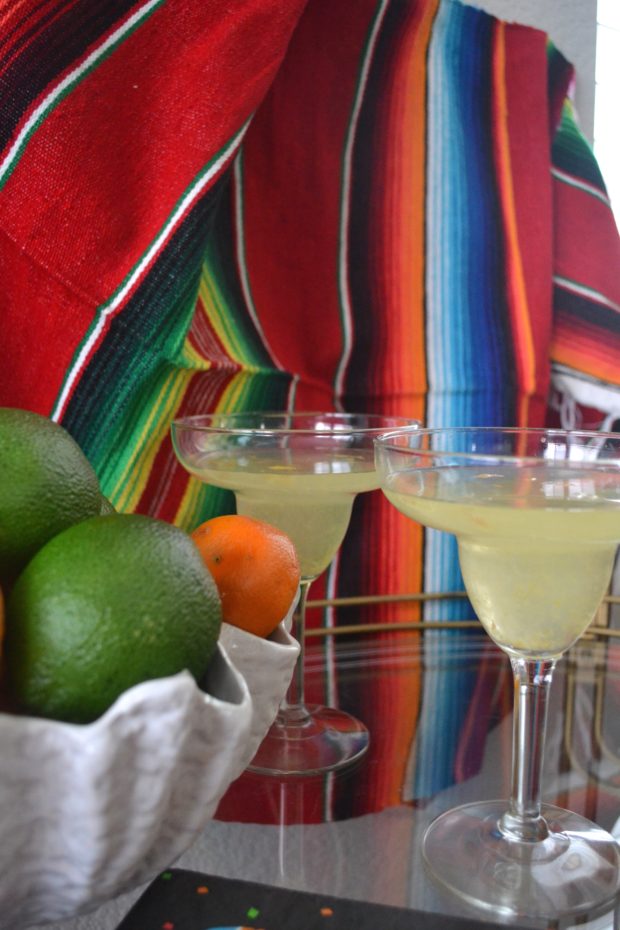 You could always add in something alcoholic if you'd like, but thanks to this baby, I'll be avoiding it.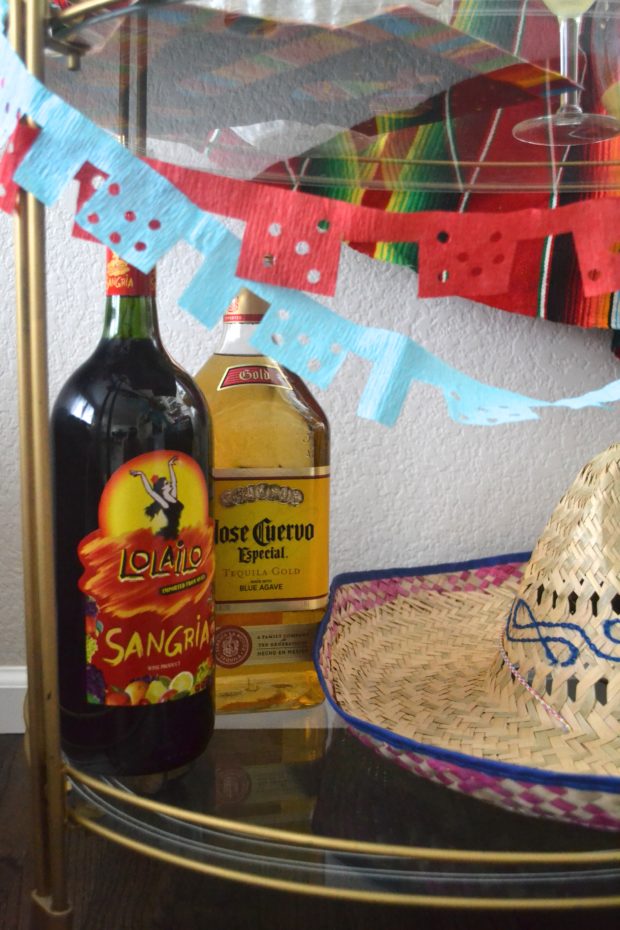 Having the option for your guests is great.  I also highly recommend this Sangria.  We buy it at Costco and it's the perfect combination of wine, sweetness, and fruit.  Adding a little extra fruit like apples, oranges, or berries makes it even more delicious.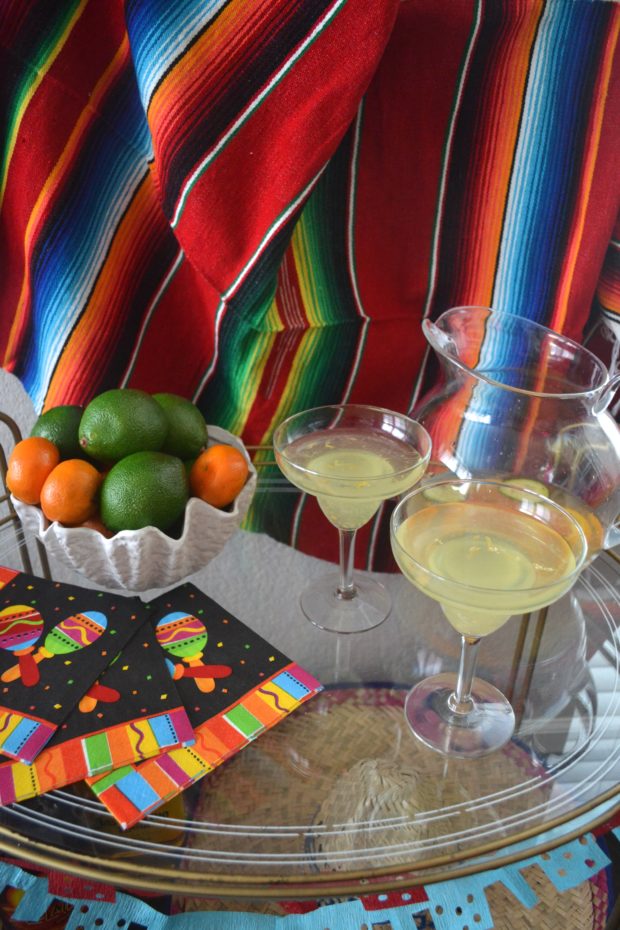 I hope this little celebration inspires you to whip up one of your own and have quite the party on Cinco de Mayo.  Or even just a little party at home.  It's just another way to celebrate life's moments!  Have a great weekend friends!