You guys!  Doesn't it feel like summer is right around the corner?!  It all starts with the warm spring days and then the holidays, like Cinco de Mayo, start happening.  Before you know it you're next to the pool all day!  I'm getting so excited.
Today, I wanted to share a fun way to celebrate Cinco de Mayo.  It's this weekend and the perfect opportunity to have a party.  Plus, it's also the Kentucky Derby the same day, so you'll get two for the price of one parties!  Some friends of ours are actually hosting a Cinco de Derby party, and I think it's the best mash up in a long time.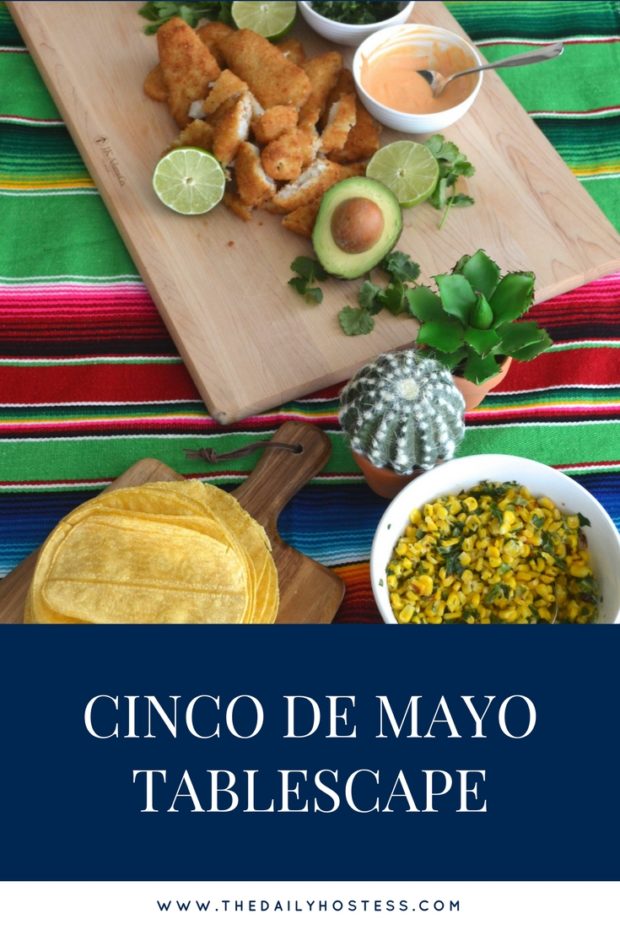 It's no surprise to celebrate Cinco de Mayo with tacos and margaritas, but doing it with fun decorations and a full tablescape takes it up a notch.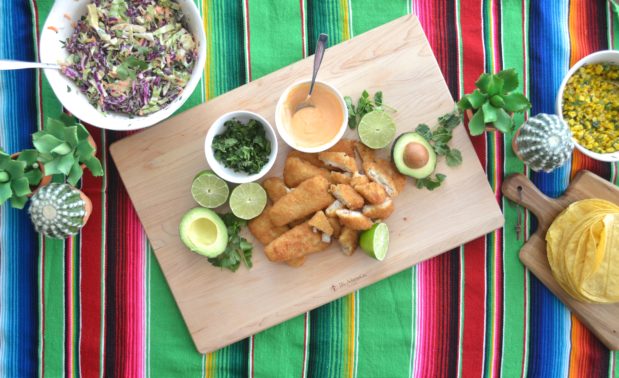 I love that Cinco de Mayo lets you have so much fun with color.  Color in the tablecloth and color in the fresh food.  Welcome to my Cinco de Mayo fish taco party!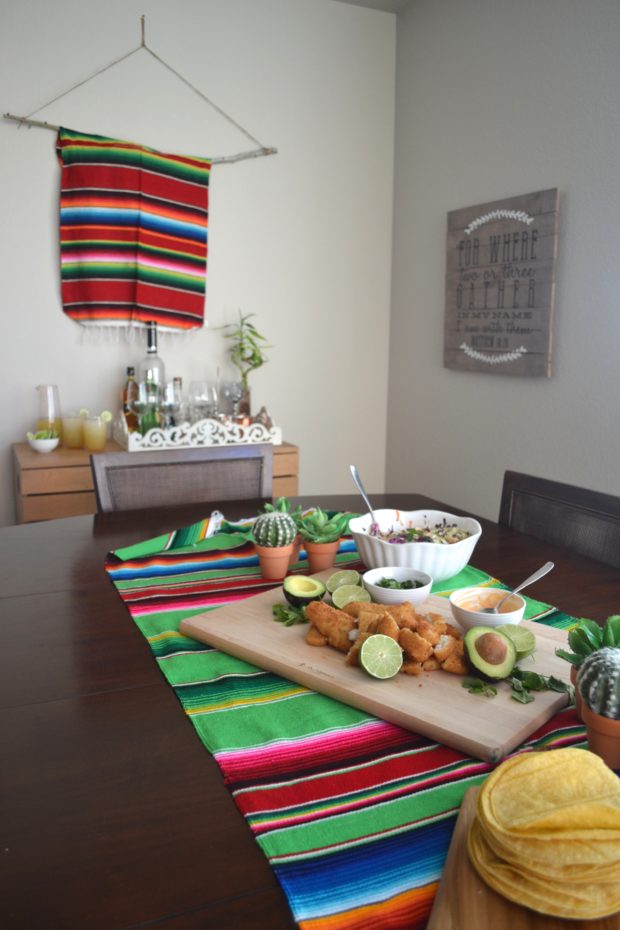 I set my table up using a Mexican themed blanket as a tablecloth.  The perks of living in San Diego for so long was getting some authentic Mexican gear!  Plus all the tacos.  With that as the base I then added our taco bar and decorated with small, faux cactus around the platters and dishes.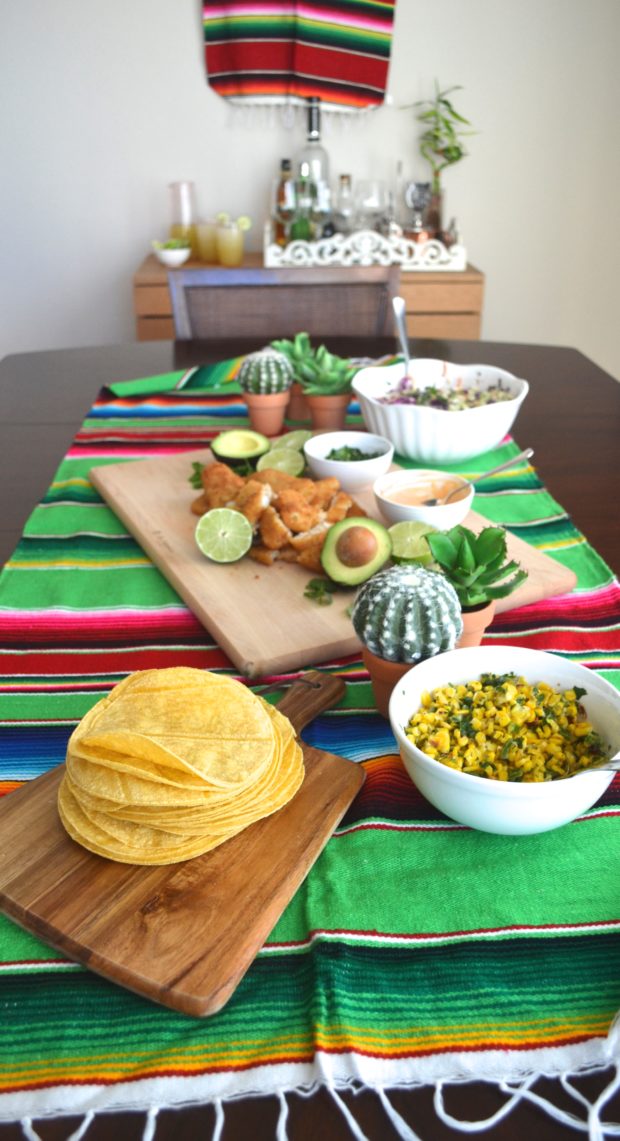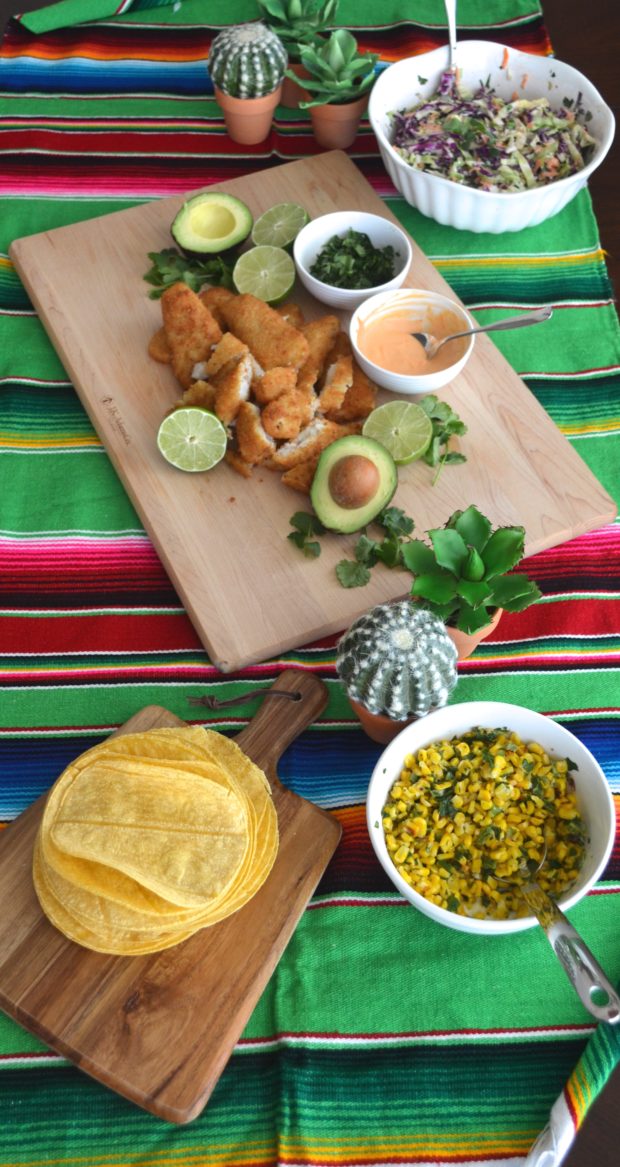 For the menu I mixed it up a bit by doing fish tacos.  I still dream about the Taco Tuesday shrimp tacos at Cafe Coyote in Old Town San Diego.  They have this white sauce on them that is so delicious!  I tried to replicate that but with a cabbage slaw to add some freshness.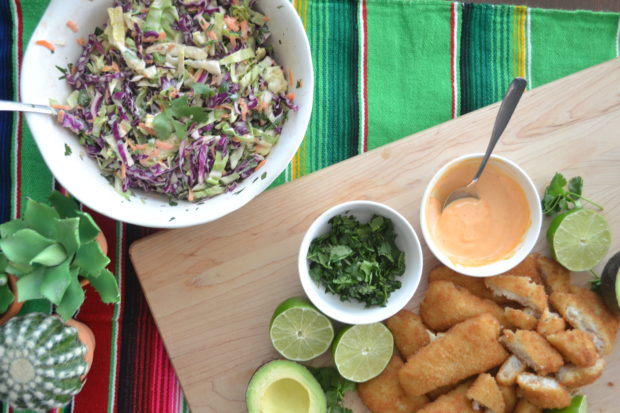 Here is a similar Mexican slaw recipe to the one that I used.  It adds a nice crunch and freshness to your tacos.  I made my food prep easier by just using store bought frozen fish.  This kind is great because they have a fairly crunchy outside once they are baked.
Try putting your food out on a big board or platter.  It gives everyone access to everything they need to build their taco.  All it takes to dress up your platter is by adding all the things you are using anyway.  I added extra cilantro and avocados around the platter.
To top off the tacos I made a sriracha mayo by mixing about equal parts and then just drizzling on top of the tacos.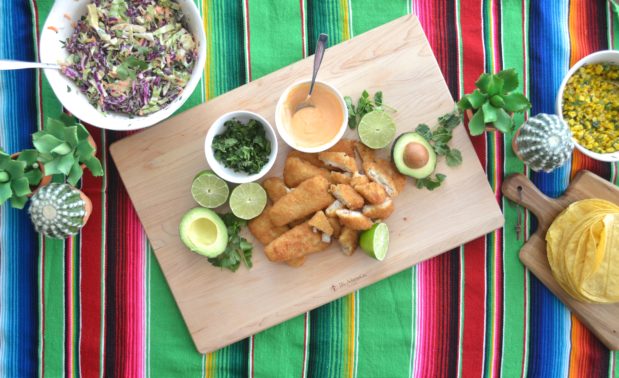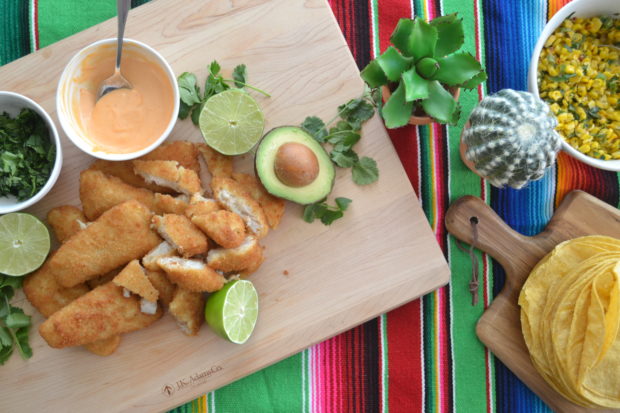 I also made a Mexican corn salsa to put alongside the tacos.  Here is a recipe that I used.  I didn't use cotija, and I roasted the corn for a few minutes before making the salsa. It added a delicious deeper flavor then just having used plain corn.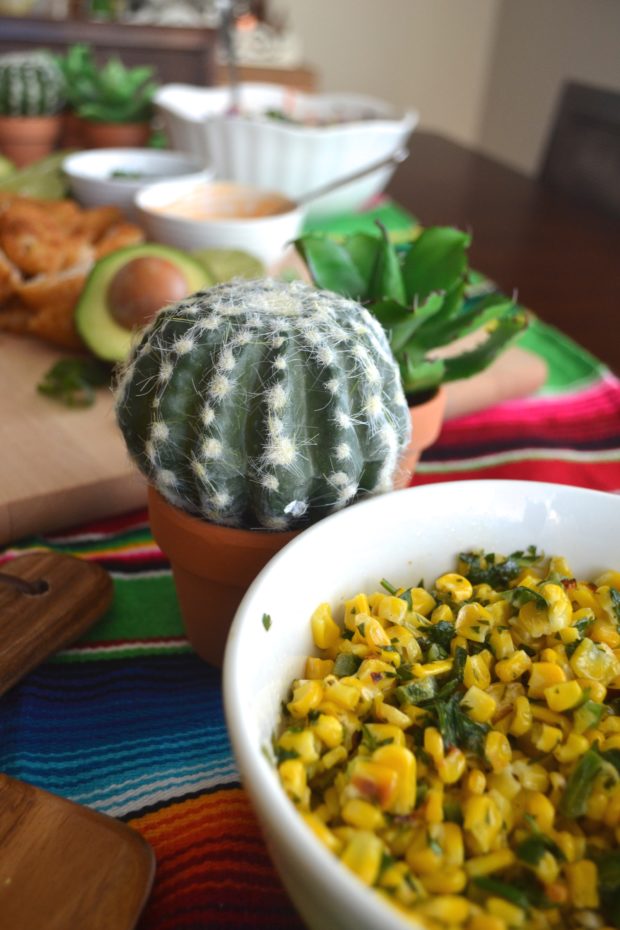 The table turned out so cute and on theme.  Plus adding a few extra little things like the tablecloth and cacti made the evening so fun.
Cinco de Mayo Cucumber Margaritas
To help wash down those fish tacos, I made a yummy batch of margaritas.  I used this recipe to make a cucumber infused margarita that is so refreshing.
I will say that these are somewhat labor intensive because you have to juice the cucumbers.  But they are so worth it!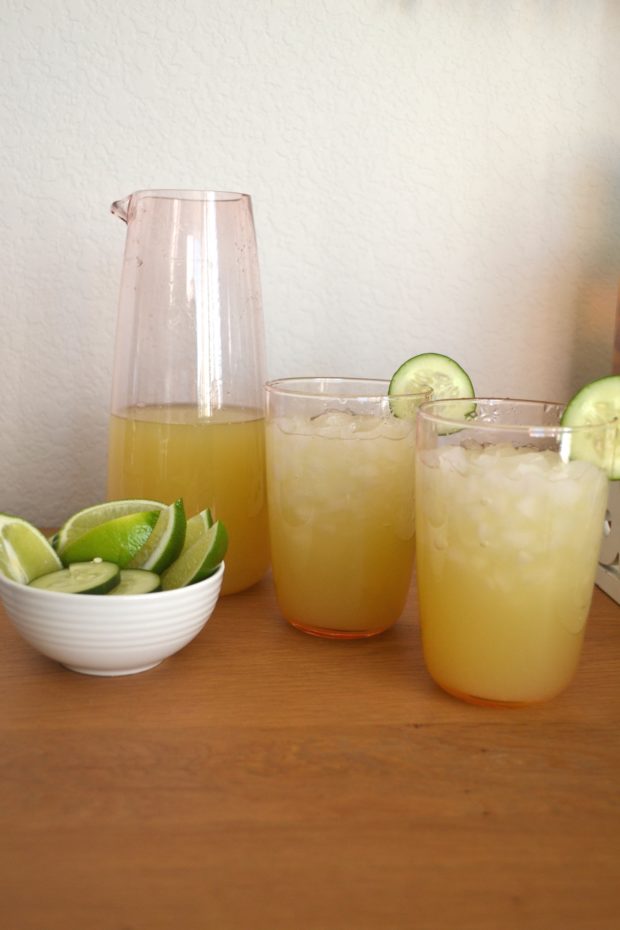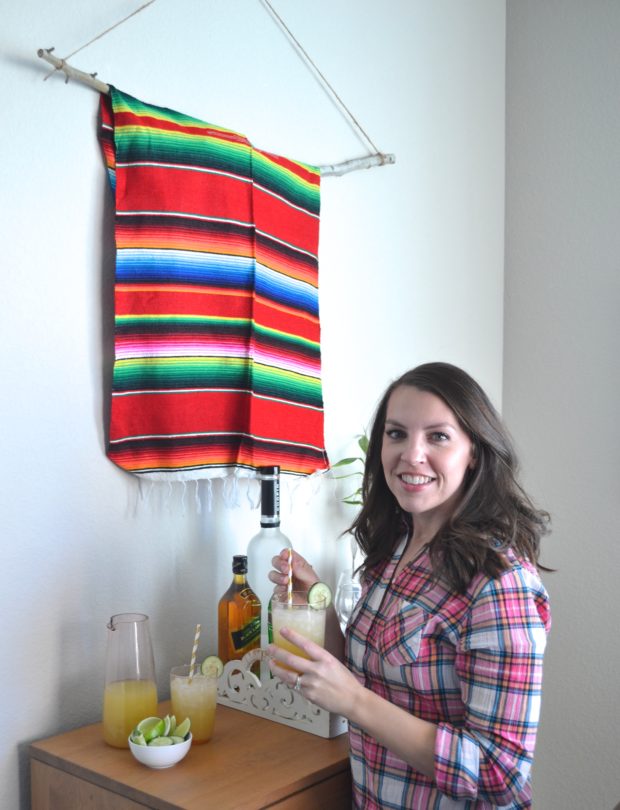 Check out that other Mexican blanket decorating our bar area.  Thanks to my makeshift Christmas card holder, I was able to just put the blanket over the twig and bring the look of the table throughout the whole party.
Do you plan on celebrating Cinco de Mayo this year?  Try doing it with some fish tacos and little cacti!