This Fall is a little different around our house. We have an additional child, our basement is being completed, we have a lot of travel planned, and not many free weekends.  Because of those things, I haven't done as much seasonal decorating.  Mostly, all of our things are piled up in the corner of our basement while it's getting completed.  It's going to be so good, I can't wait for you all to see it!
I focused on a few areas and tried to just make everything cozy, while adding texture and fall colors.  I'd love to switch out my living room pillows since they are summery blues and yellows.  However, the more fall-like pillows are under a massive pile of boxes and sawdust in the basement.
I'll leave you to look through our living and dining rooms all cozied and warmed up for fall.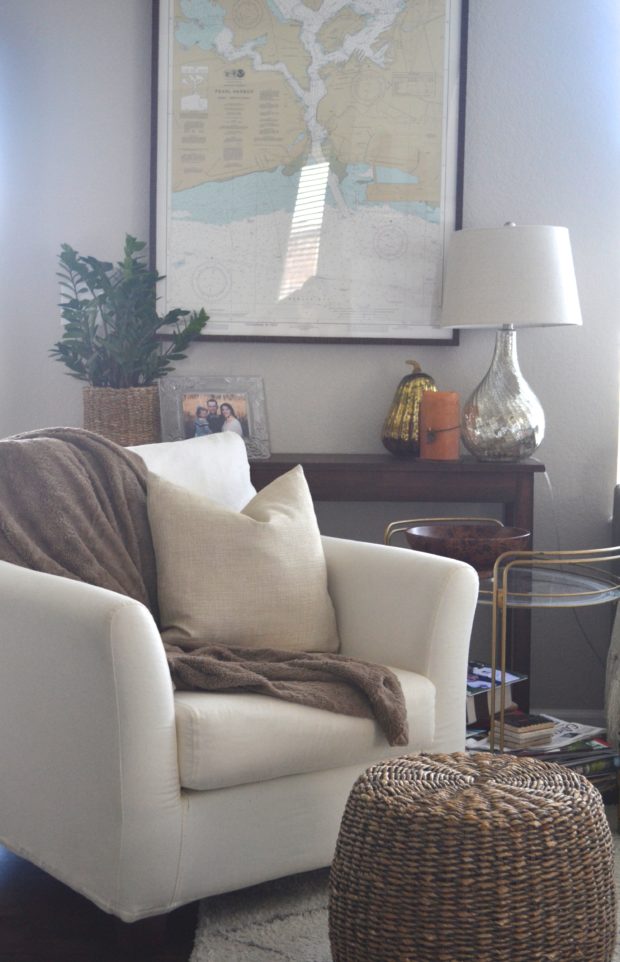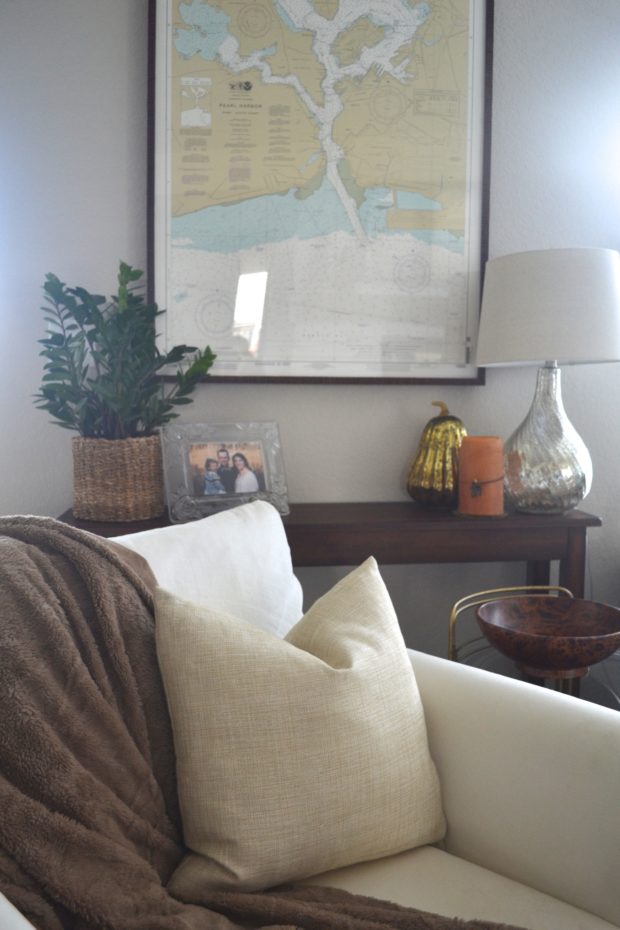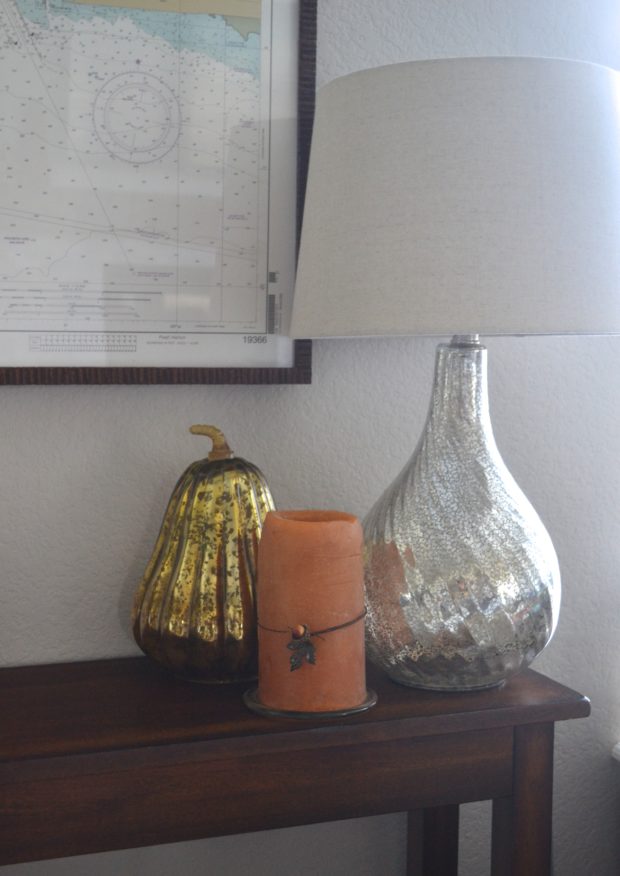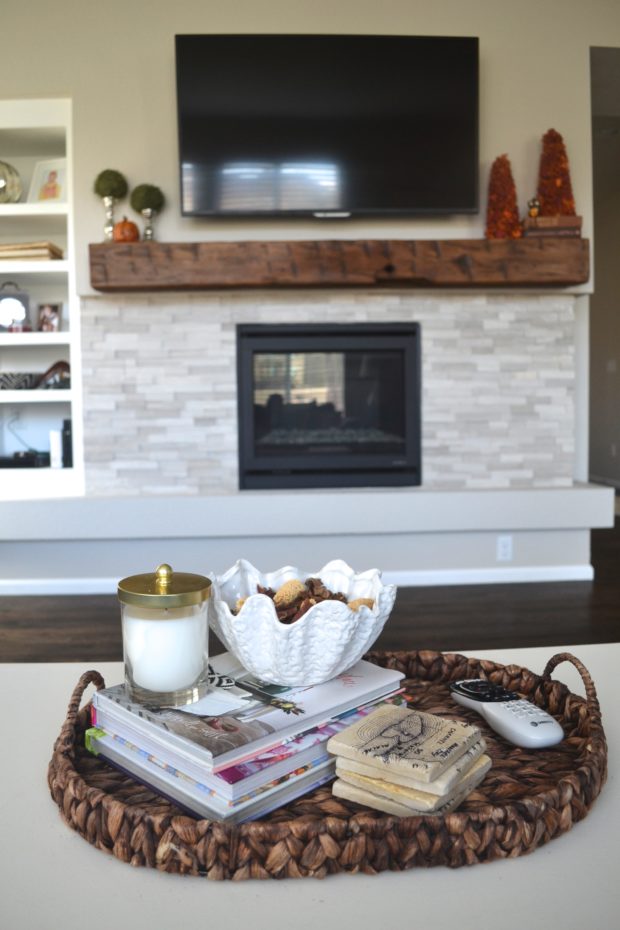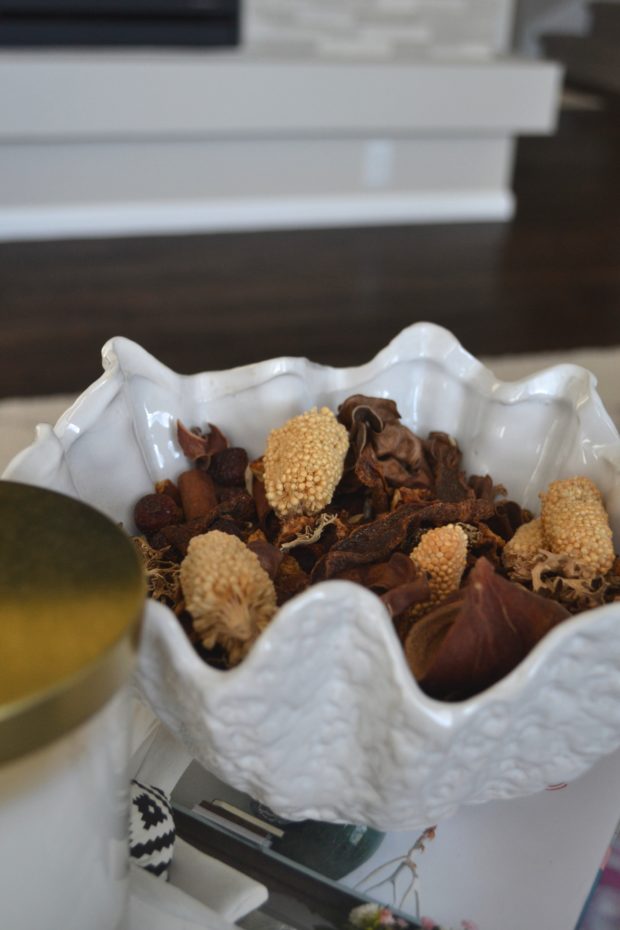 I love the smell of the essential oils I added to this potpourri.  A little cinnamon, orange, nutmeg, and clove.  Just give it a shake every few days to get a burst of fall scents.  It's such a cozy, comforting smell that totally reminds me of the season.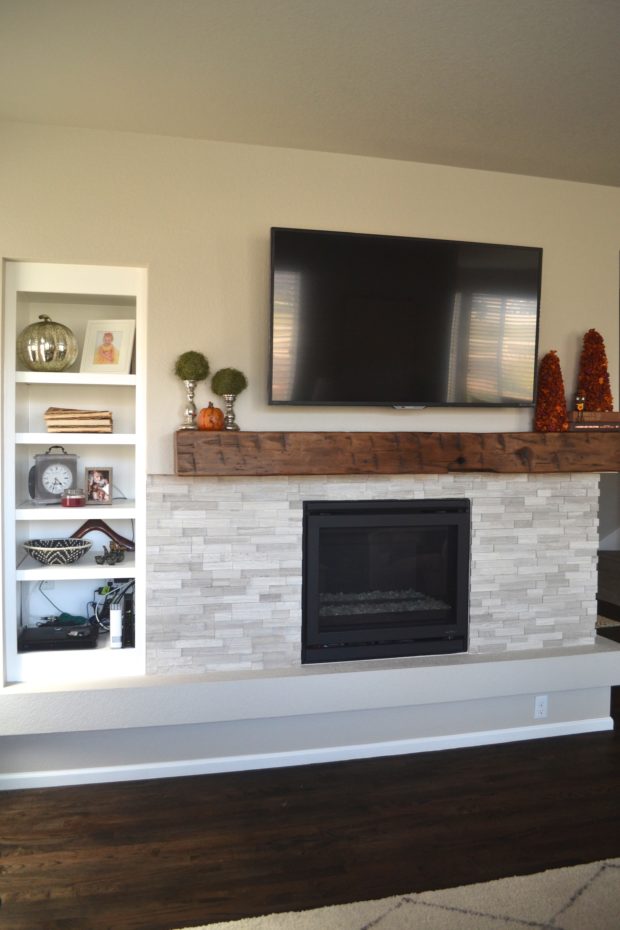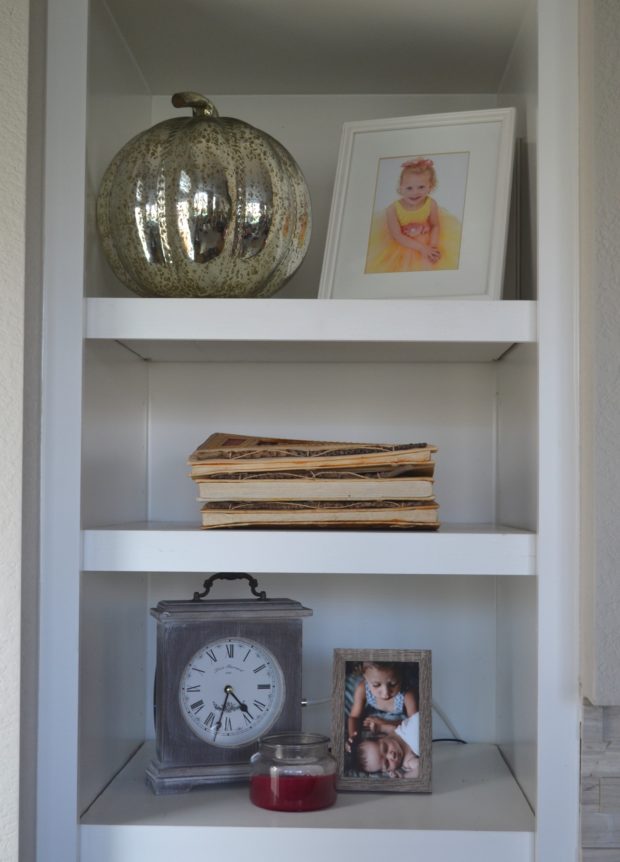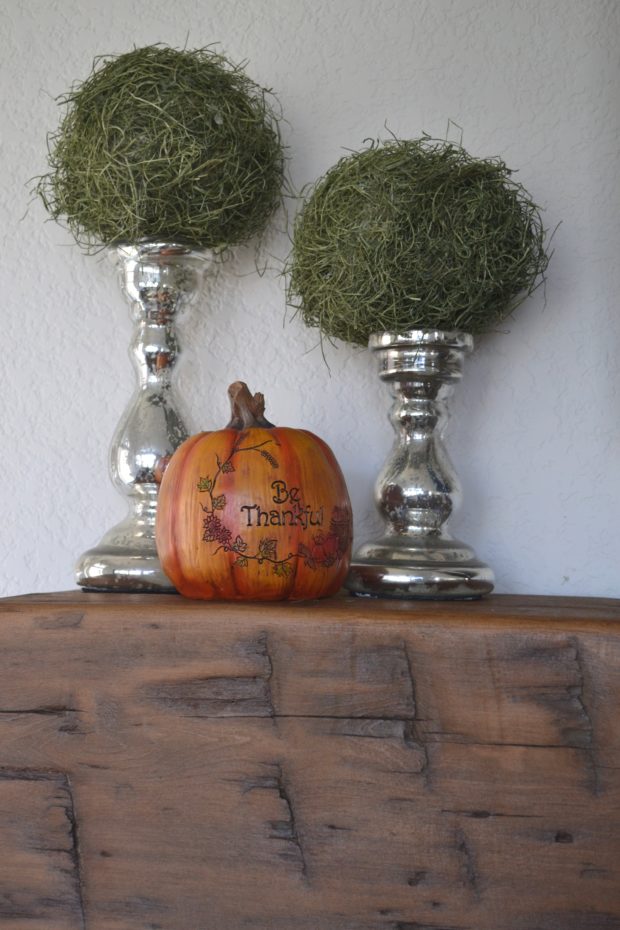 My mossy balls are still going strong!  Get the full tutorial here.  They are really easy to make and are versatile decor around the house.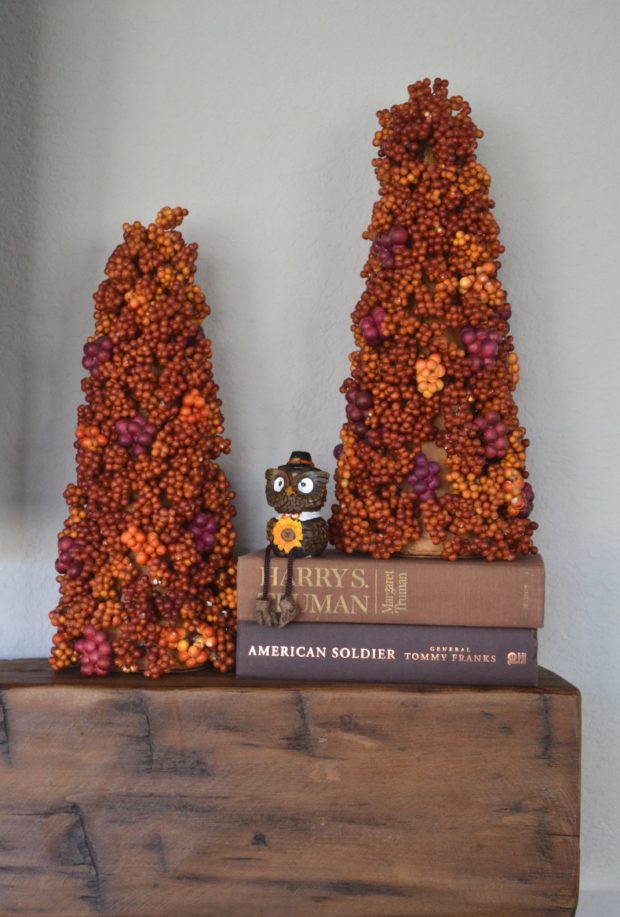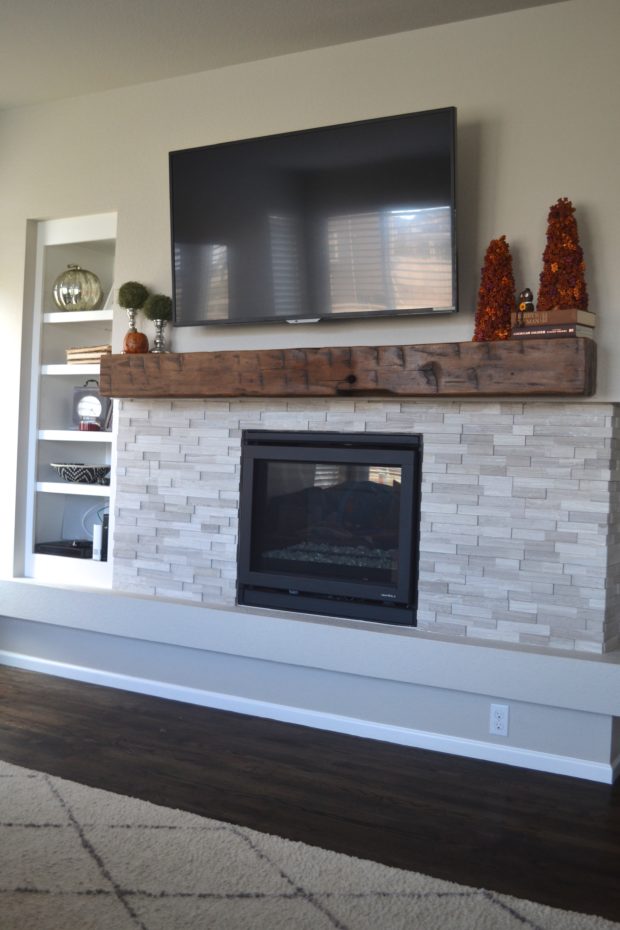 I love having this mantle to decorate throughout the year and for all of the parties we host.  See it dressed up for Christmas here, or for a baby shower here.
The dining room is really lacking in decor.  I was able to add a few fall wine colored napkins and make a table setting using gold painted twigs.  I plan to add some cinnamon scented pine cones and candles eventually.  You know when the basement is accessible.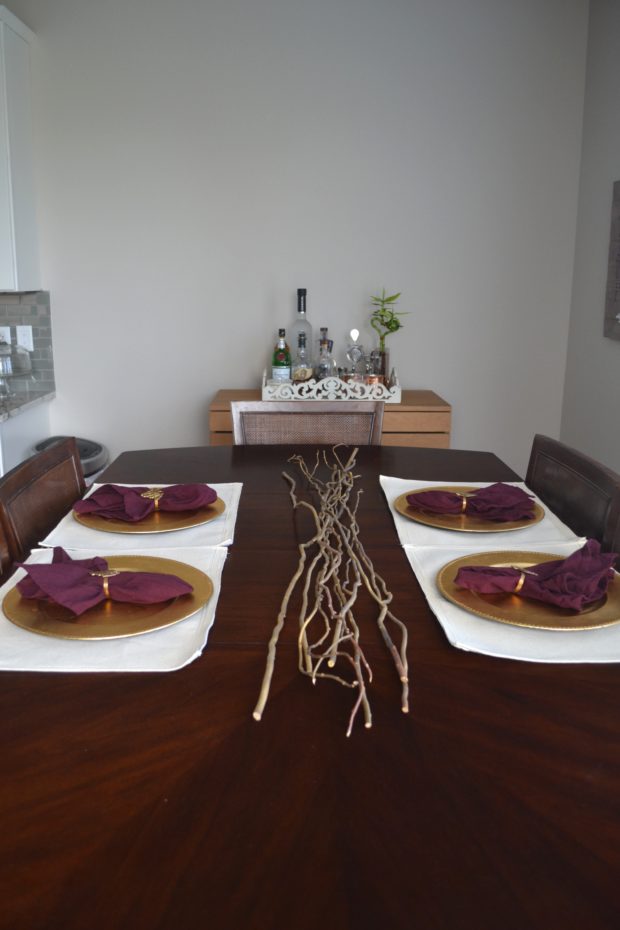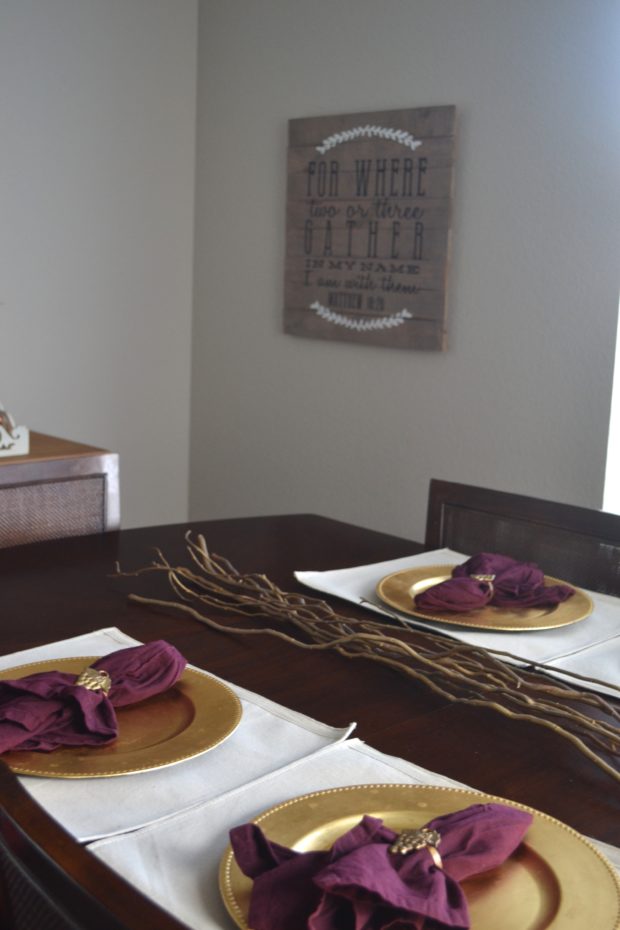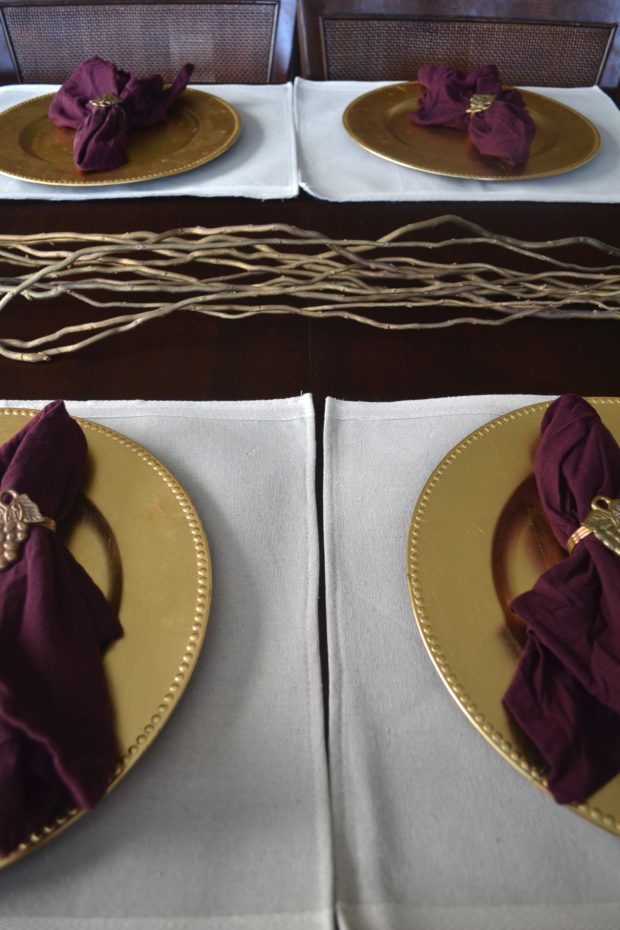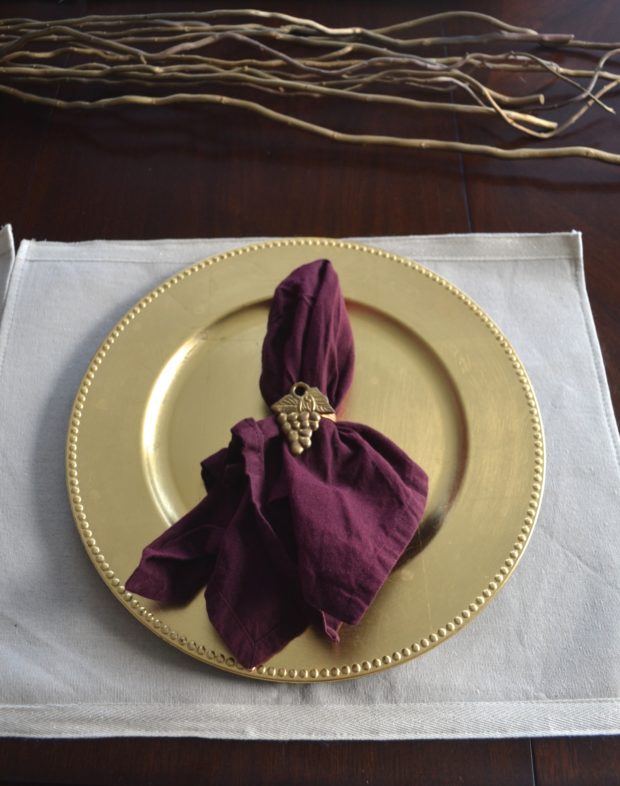 That's a pretty short tour of our house this fall.  Like I said before, we're just doing so many things this time of year it's hard to have the time and energy to prioritize fall decorating.  I have added more fall decor to our porch and will hopefully be able to share that with you in the next week or so.
How do you decorate for fall? Are natural elements from outside like twigs and leaves part of your decor?  Do you add cozy blankets and pillows?  Do you put pumpkins everywhere? What colors do you gravitate towards?
Happy Fall Y'all!