This week at our house is quite busy!  Between work events and one little girls fourth birthday, we also have our community garage sale.  And along with garage sales comes the childhood summer tradition of running a lemonade stand.
I remember setting one up at my mom's garage sale when I was little and made a whooping $45!!!  I'm still blown away by that amount of money.  So to carry on the tradition, and teach our daughter a lesson in entrepreneurship, we diyed a super cute lemonade stand for her.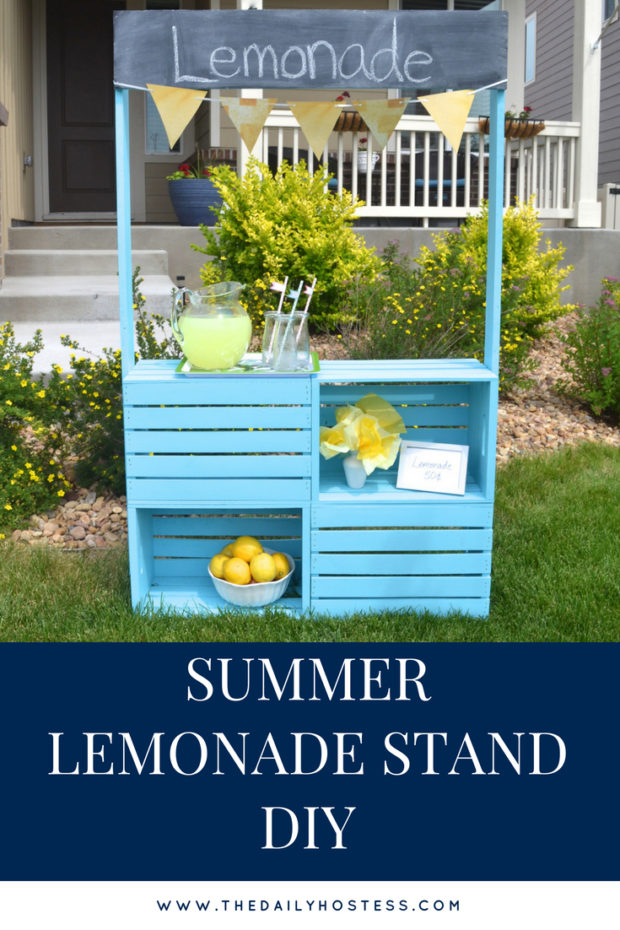 My husband and I are both passionate about entrepreneurship and want her to know that if she wants something she can go out and get it herself.  If it's not already waiting for her then she can create it herself.  And if she wants it, others probably do too, so she can sell to them and make a living doing what she loves.
Ok, now that I'm off the entrepreneurship soap box, let's get back to the lemonade stand.  I'm always a champion of opening your home and inviting others in, without being fancy and even if you aren't the most confident host.  However, there are times when adding some cute details, really makes the event extra special.
In this case, adding cute details to the lemonade stand can really drive interest and sales.  Adding a few extra things really made the lemonade stand stand out.  It didn't take a lot of extra time or effort either which is the best part.
Lemonade Stand DIY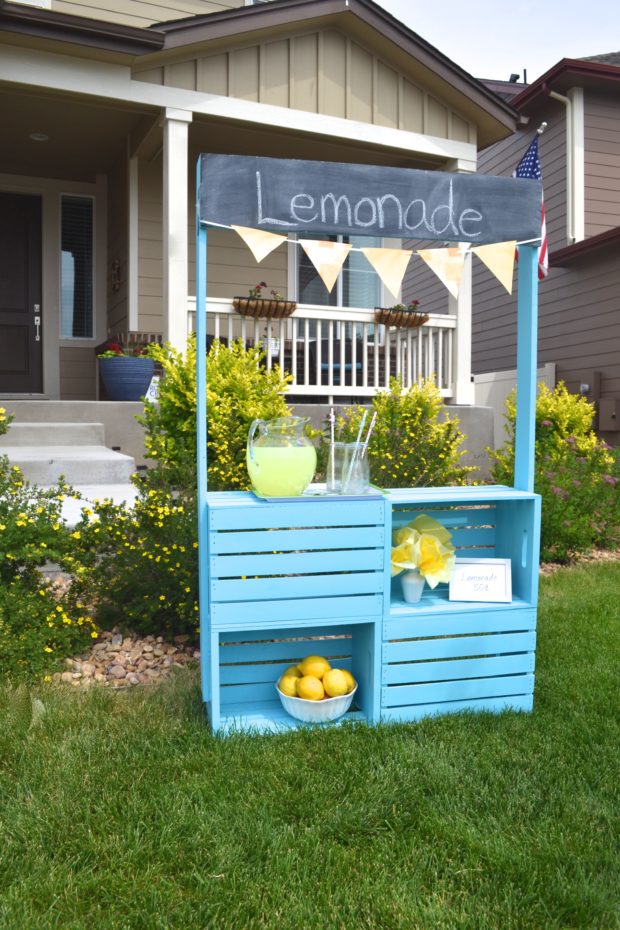 We used this diy tutorial to make the lemonade stand.  It's pretty easy with just a few crates you can get at any craft store or even Wal-Mart.  We made a sign for the top too, but it's not necessary.
My recommendation for painting your stand is to use spray paint on the crates instead of rolling the paint.  The spray paint can get into all the nooks and crannies of the crates a lot better.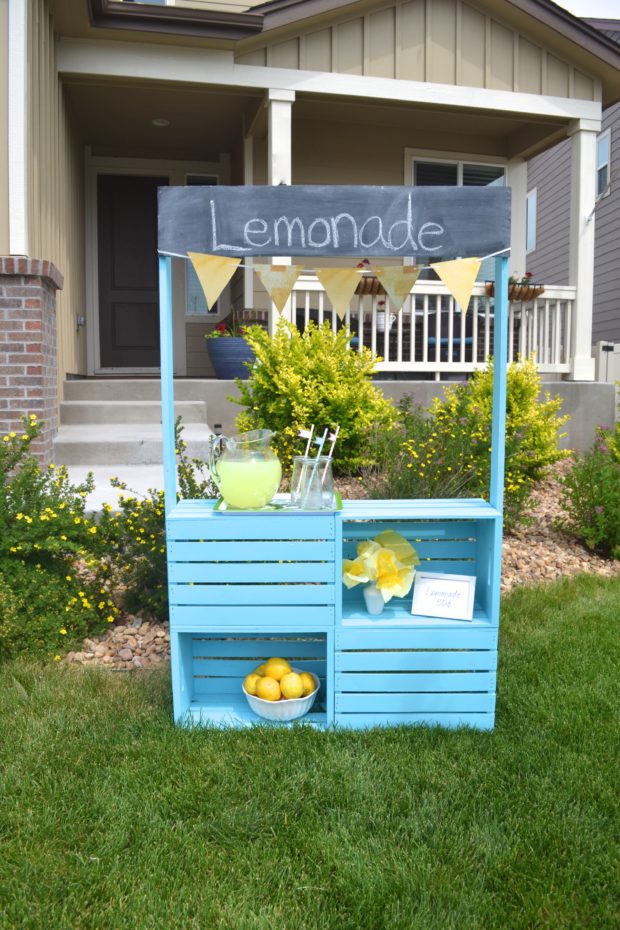 Lemonade Stand Details
Now as far as adding cute details goes, you really just have to think of things that you'd like to see at a lemonade stand and then add them.  So a simple bowl of lemons and fun straws for the cups were easy.
You'll obviously need a sign so everyone knows how much to pay.  This was a quick, handwritten sign put into a picture frame to keep it displayed nicely.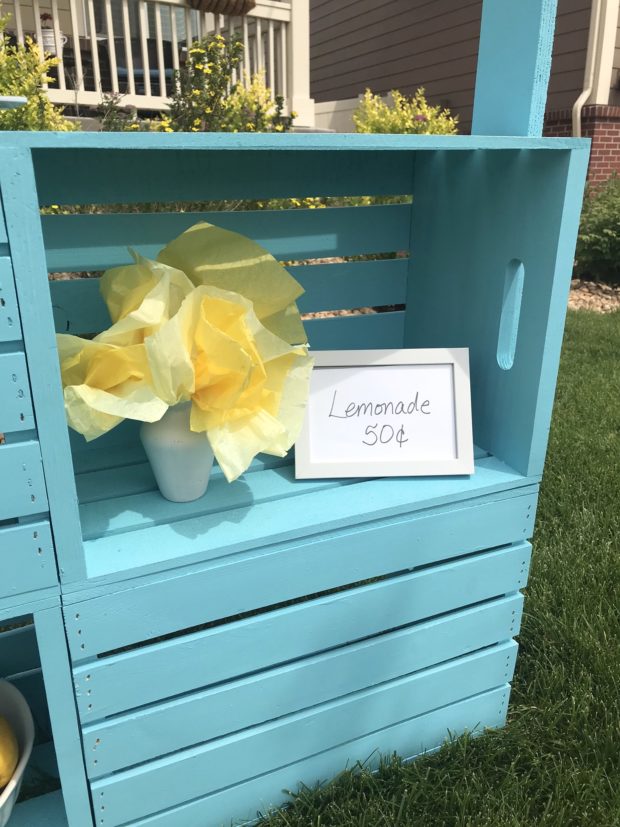 I also made a quick little bouquet of flowers out of tissue paper.  This took maybe 3 minutes with a few pieces of square tissue paper.  I just wrapped a craft pipe cleaner around the tissue paper and made a stem with it.  Then just shape the tissue paper into a flower shape.  Super easy for any kind of party or event.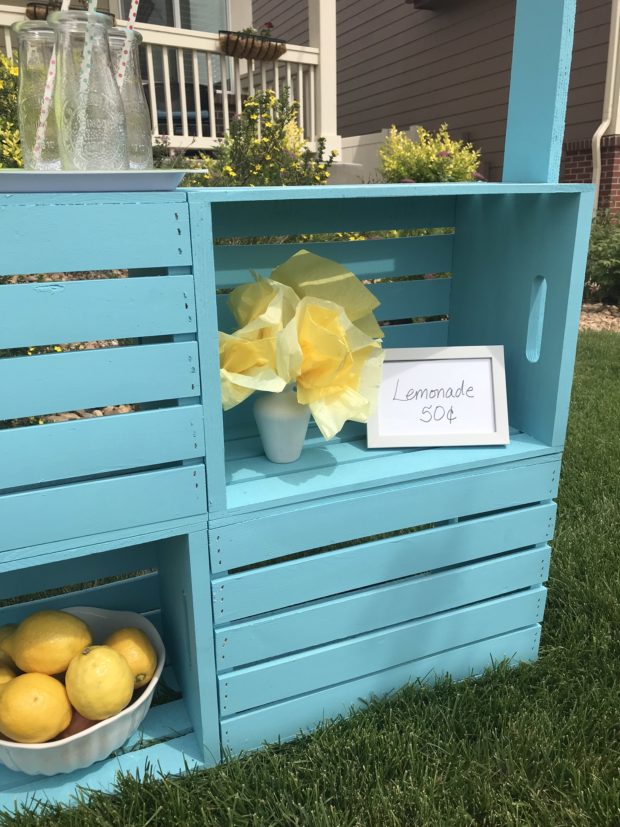 I also added some quick party decor.  Cutting triangles out of color coordinated paper and stringing them along the top of the stand really added a little extra pizzazz.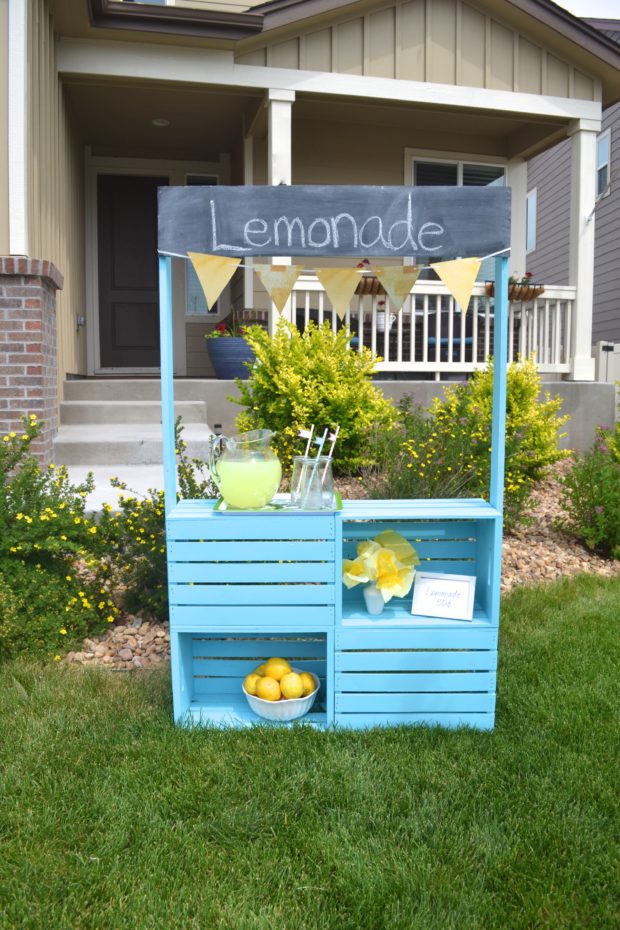 Other great party decor options to dress up a lemonade stand are large paper flowers, tissue paper poms, or lanterns.
Even if you don't use party decor, other small additions will make your lemonade stand stand out too.  Cookies or cupcakes, potted flowers on either side of the stand, fun cups or cup labels, or flavored lemonade are great additions.
We'll be adding a platter of cookies when we are open for business and a pink lemonade option. One thing I still need to figure out is a simple way for my daughter to collect money. Drop your ideas in the comments!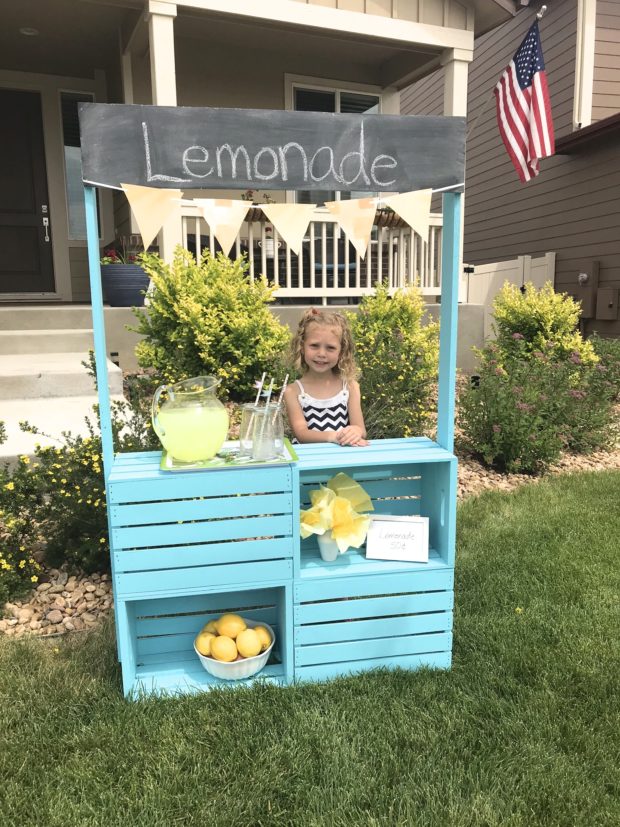 Hopefully these extra details and neighborhood advertising will be able to drive in more sales and help her reach more people.  A portion of her proceeds are going to go back to a local charity.  This should help her to understand that there are others that aren't as fortunate as she is.
This little girl is pretty excited to start her first business!  But mostly I think she's in it for the lemonade!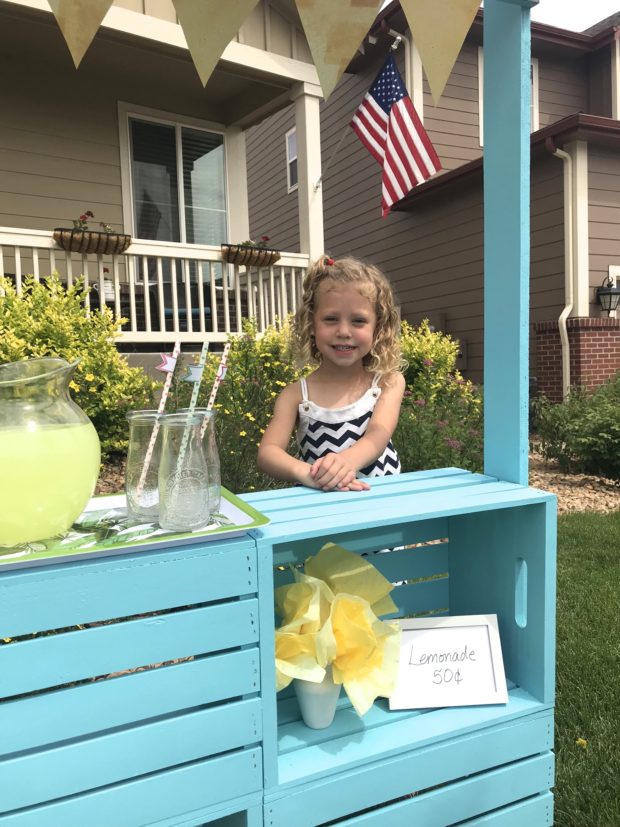 I hope this encourages you to take a few minutes to add some extra details to whatever it is you do today.  Whether it be a party, just making dinner a little more special tonight, or even taking the time to chat with an old friend, adding special touches really can make an impact in someone's life.
Be sure to check out my Instagram stories to see real time how she does running her business this weekend!  And check back next week for a recap of her flamingo themed birthday party!