Today, I'm trying something a little different.  I'm going to take you back to a party I did about nine months ago because I've added some things I think you'll like!
Let's travel back in time together and look at this Daniel Tiger themed birthday party I hosted for my daughter's 2nd birthday.  Click here to see the full party.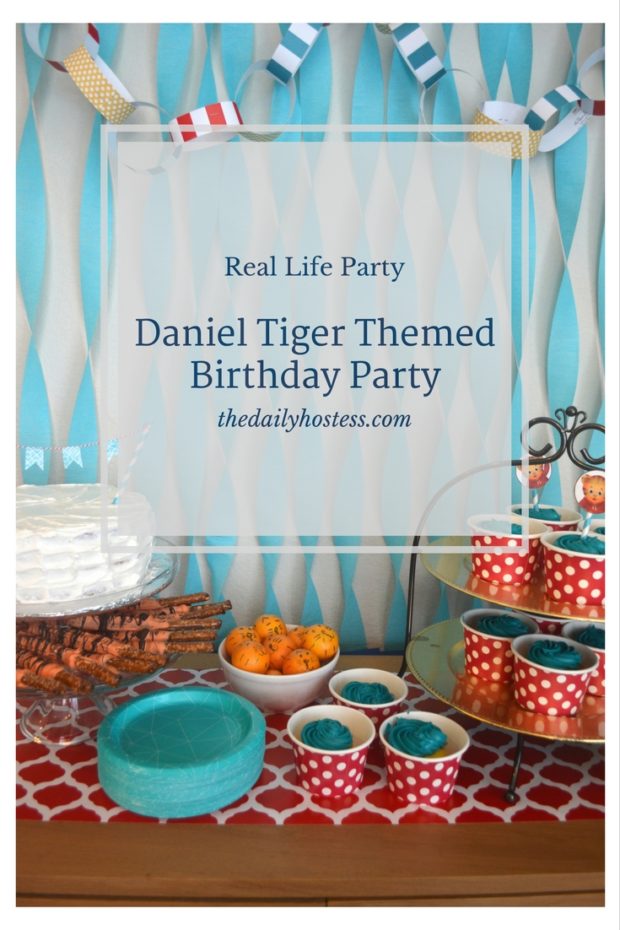 In case you've forgotten how it was decorated take a peek at some of these highlights.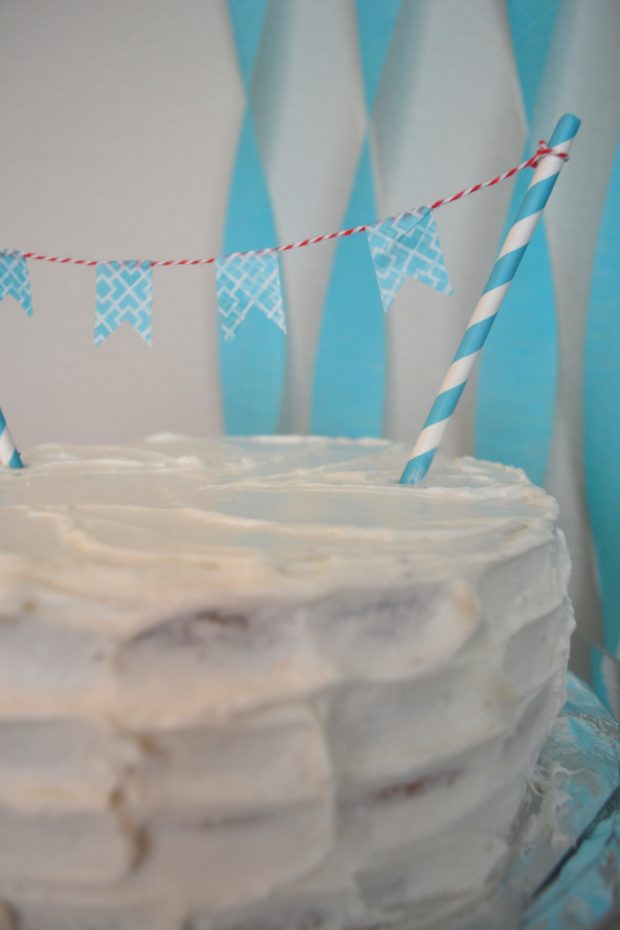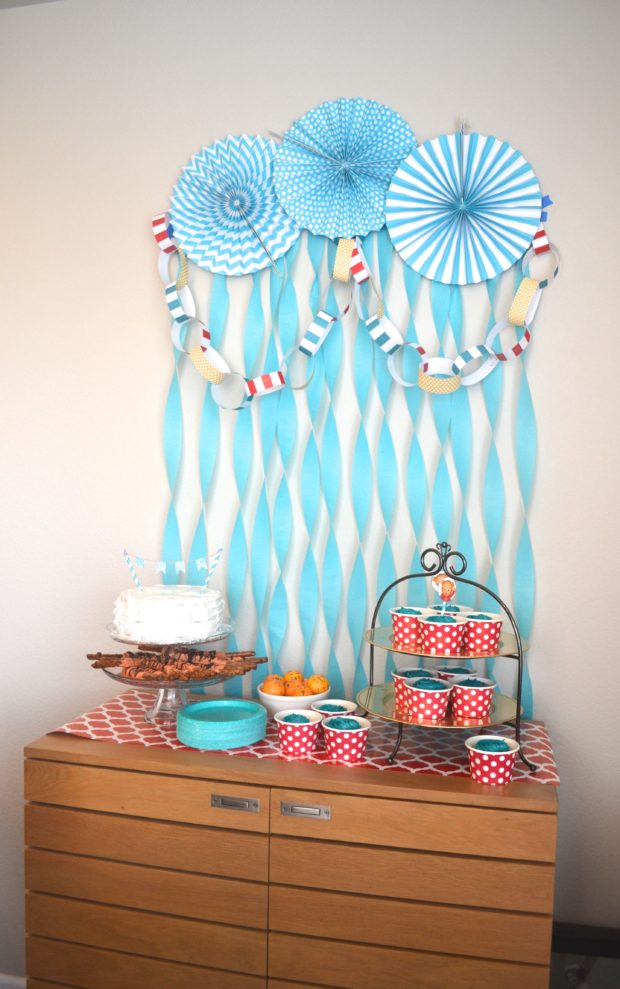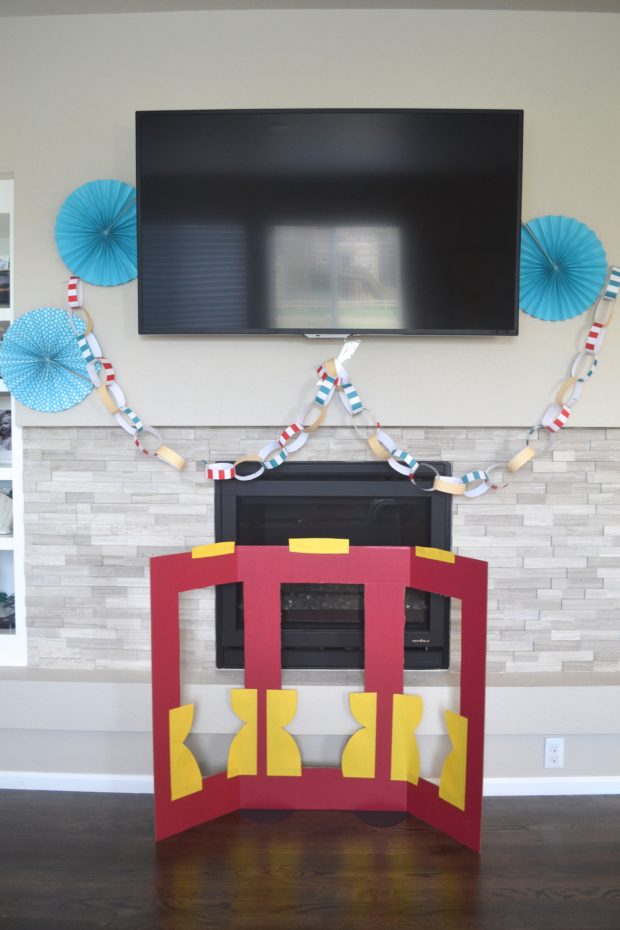 I loved how the teal blue and red color scheme really screamed Daniel Tiger without being overly cartoon-like.  I've since been able to pass along the trolley photo booth and color coordinating paper garlands for another little one to celebrate with.  It felt great knowing that something I spent time crafting was going to get more than one use.  And I'm sure be the hit of another party.
To share the love even more, I designed a few things for your Daniel Tiger themed birthday party.  Try using these cupcake toppers and food label tents at your party to help streamline your decor.  Just click on the picture to download the printable you like.  Print it out on cardstock, cut it out, and top a cupcake with it or label Prince Wednesday's Pasta Salad.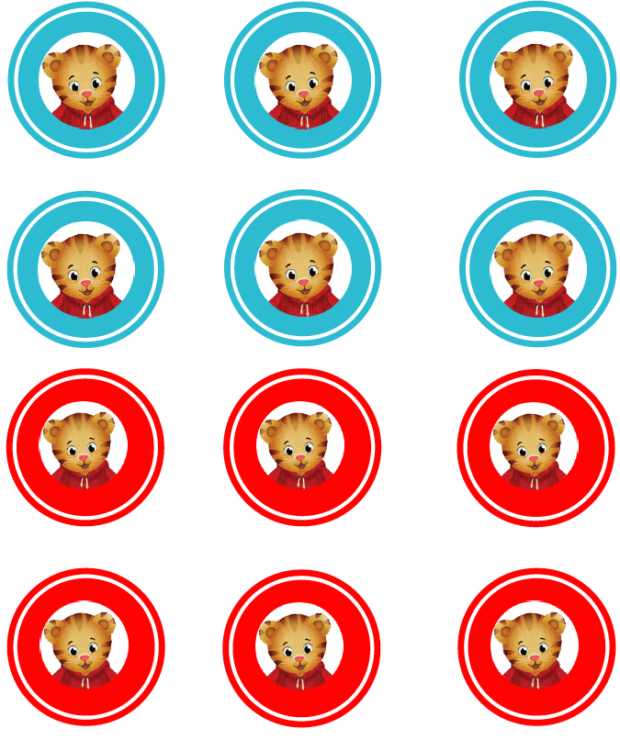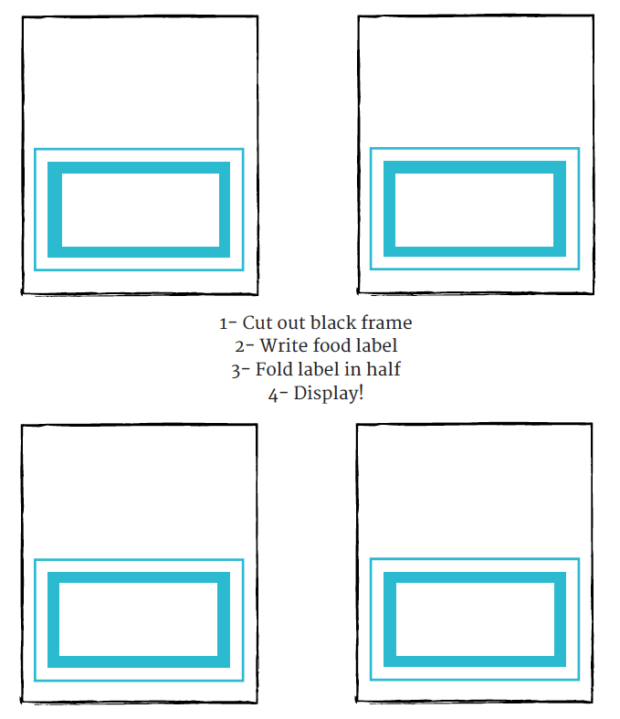 With these two printables, you'll be on your way to hosting a super cute Daniel Tiger birthday yourself!  I'd love to see how you use these printables. Be sure to take a picture and hashtag it with #thedailyhostess on Instagram so I can see how creative you are with using these!