Once again, I feel like a "real" blogger today with my good friend and photographer snapping all of these dessert table photos for me. Check out her contact info at the end of this post.
I recently put together a dessert table for a party and thought, there is definitely a bit of a science behind this so I wanted to share some great tips with you.  I think there are four main things you need when designing or setting up a dessert table.  Keep reading to see all four of them and a ton more ideas too.
How to Set Up a Dessert Table
1. Height
Be sure to vary the height of your desserts.  A good rule of thumb is to put the things in the back higher so they can be reached.  A variety of heights also adds a ton of interest to your table. I used some wood slices, different height cake stands, and a variety of candy jars to differ the heights of my table.
2. A Backdrop
To tie the whole table and party together use a backdrop.  Having a backdrop at your dessert table makes it a focal point of the party.  It also allows you one big area to go overboard with the theme.  And it makes all of your desserts pop.
For this dessert table I simply used some kraft wrapping paper as a backdrop and added some paper flowers and a super quick banner.  I'll be doing a tutorial post on that banner soon.  I love that I could just write whatever I needed on the wrapping paper backdrop.
Other great ideas to make an easy backdrop are to use tablecloths, shower curtains, balloons, or streamers.  I love the use of decorated pallets at this rustic wedding as a backdrop.  Flowers, banners, and lights are also really great options.
3. A Table and Tablecloth
So this may be a no brainer, but to make a dessert table, you will need a table or something similar to set all of your desserts on.
Instead of just using a table think outside the box and use what you have around your home.  Try using a dresser, a collection of side tables, a bar cart, wine barrels, or a vanity as a dessert table.  Using something unexpected really adds dimension to your dessert table.
Obviously a tablecloth is a great way to tie into the party color scheme.  I highly recommend investing in a plain white linen tablecloth.  You'll be able to pull it out for so many occasions and it looks so much better than a plastic, themed, throw away tablecloth.  I promise you'll get your money's worth out of it.
4. A Variety of Dessert
You can't have a dessert table without the dessert!  I love all desserts, but having a variety ensures your guests will find something they like.  Mix it up with cookies, cakes, pies, cobblers, candy, cupcakes, or macaroons.  Not a baker?  No worries, your local grocery store has plenty of options for you.
I didn't bake a thing for this dessert table, but picked everything up at the grocery store and didn't break the bank.  I was excited to see so many options too.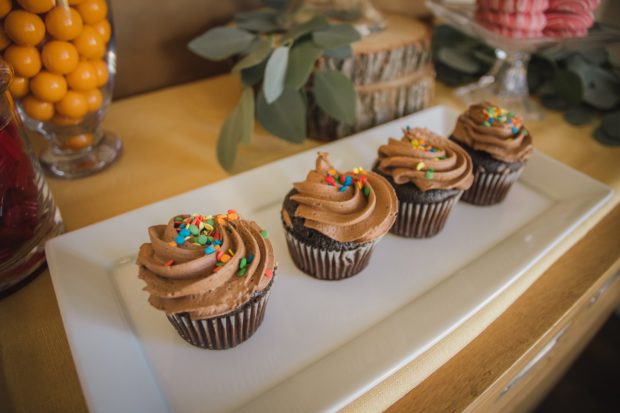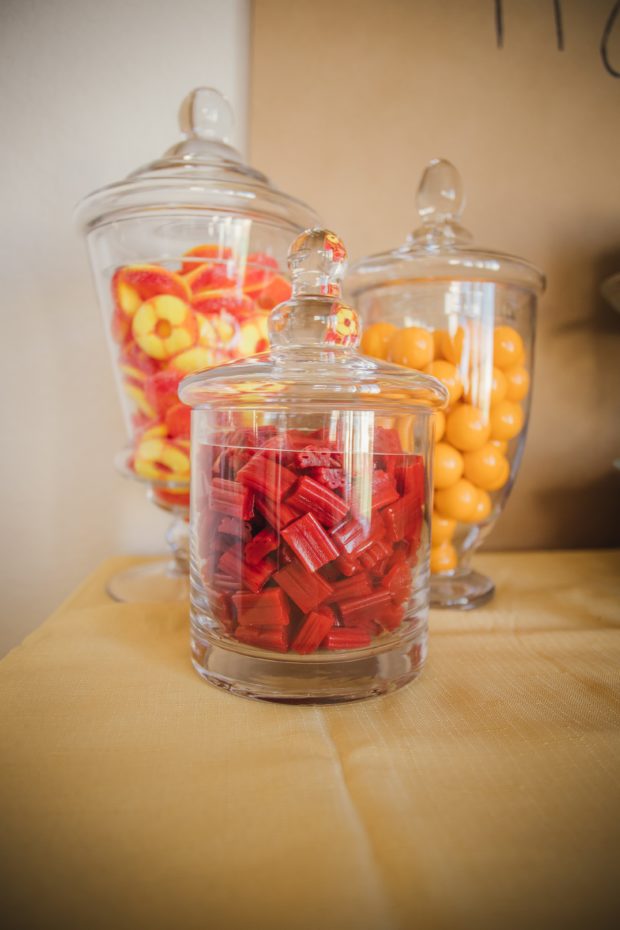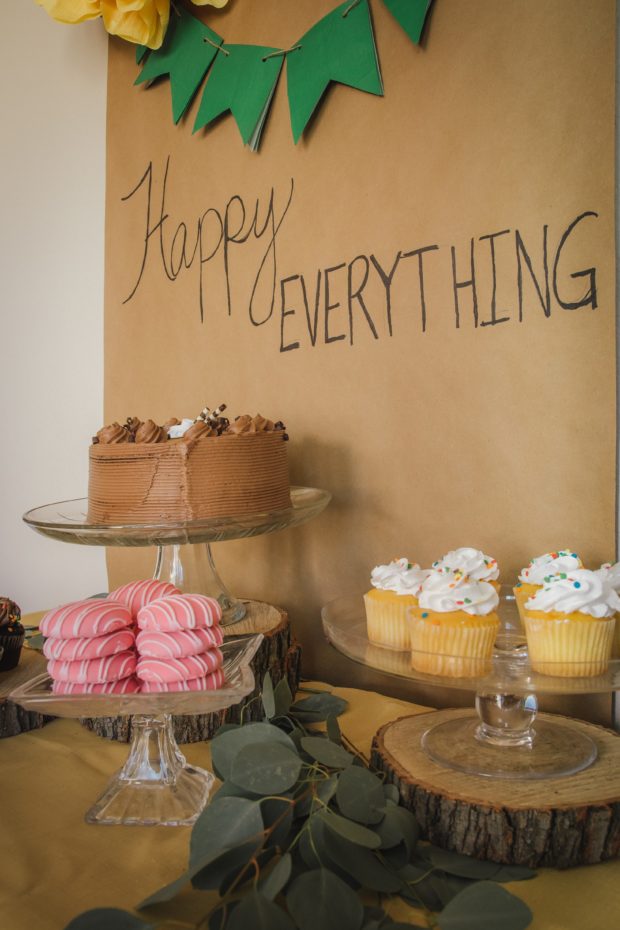 Now that you have the four critical parts of a dessert table, I'd love to see what you put together for your next party.  Be sure to tag @thedailyhostess on Facebook and Instagram so I can see all of your creations.
Do you have any other ideas that you feel need to be part of a dessert table?

Photos courtesy of the talented Tricia at Tricia June Photography.  Email for info at tjephotos@gmail.com or visit her Facebook page here.