It's day two of Balloon Week!  Today I'm going to show you how to make your own balloon weights.  Have you ever bought helium balloons and then had to buy weights to keep them where you wanted them?  Well, those balloon stores are getting so much more money out of you when you buy the balloon weights to go with your helium balloons.  There's no need to do that anymore!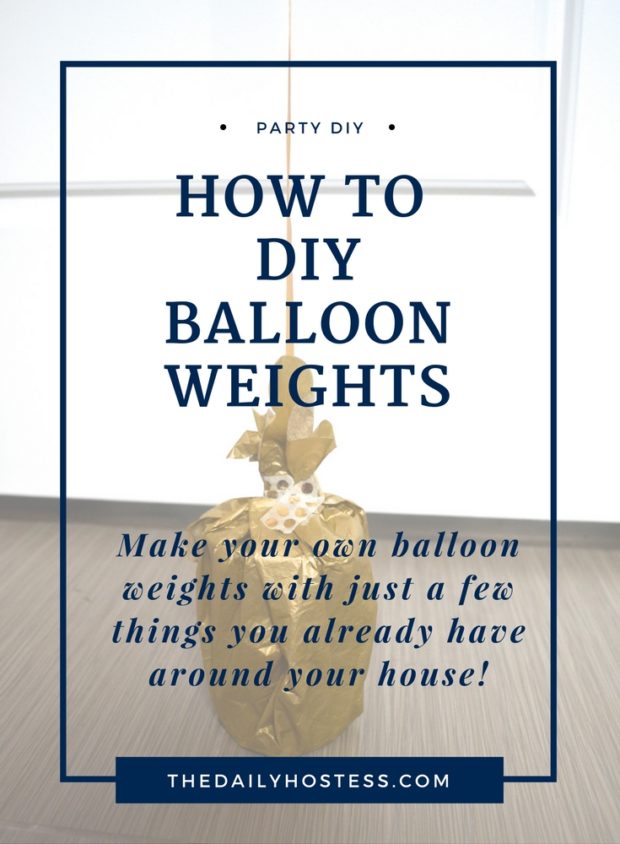 With just a few supplies that I'm sure you already have at home you can make your own, for FREE!  That's the best part!
Supplies Needed
Tissue paper
Canned goods
Washi Tape
Scissors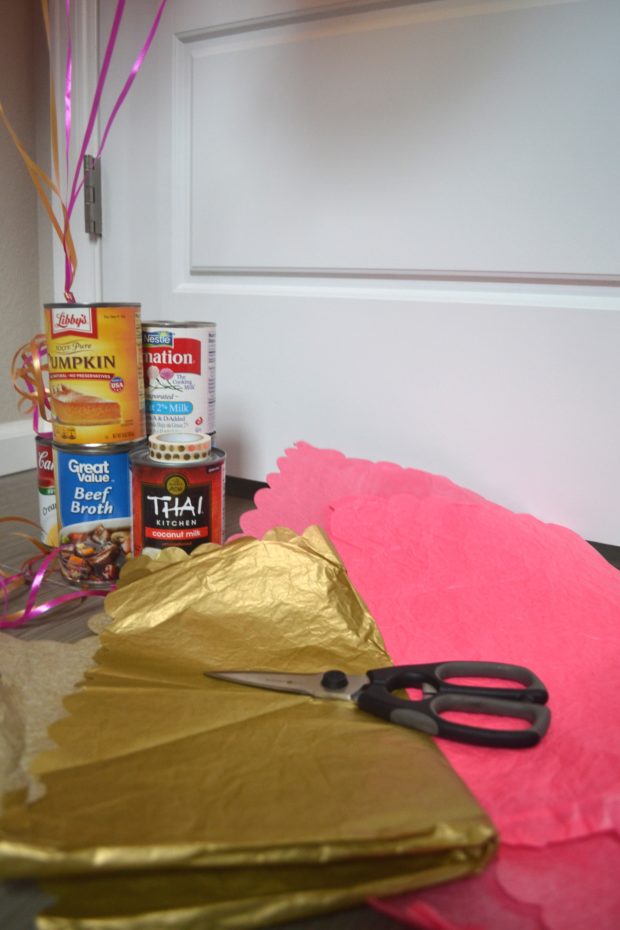 With just these four supplies you can make your own balloon weights.  It's super easy too!
What to Do
First you will need to tie the balloon string around the canned good.  I love that you can adjust the height of the balloon by tying it at different levels.

Then place your tissue paper down and put the canned good in the middle of the tissue paper.  Wrap the canned good with the tissue paper and gather together at the top.  Secure the paper with some party coordinated washi tape.  That's it!  Done!
Here's what it will look like when you're done.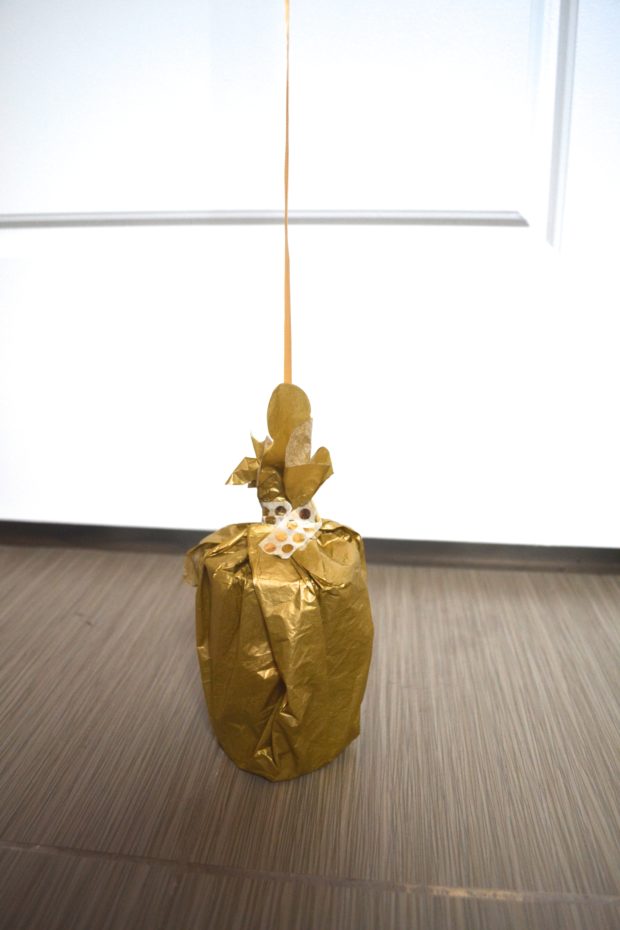 You may have to adjust the paper a bit to keep it in place or covering the canned good.
Isn't that a genius way of creating your own balloon weight and not shelling out more money when you are already picking up helium balloons?  I love creating and finding ways to make party decor with things that you already have at home.  There's nothing better than using what you have, saving money, and still having a party look pretty and festive.
These are also so versatile because you can change out your balloon colors, tissue paper colors, or washi tape to match whatever theme your party is.  You can use them in a group for a backdrop, line the walkway to a party, or even spell something out using different colored balloons.
Tomorrow, I'll be showing you how I put these DIY balloon weights to use for a fun party I had.  They definitely made an entrance statement!