Need a quick burst of fun and celebration this morning after a long weekend?  You're in the right place today! Bonus, this diy is so easy! I am realizing more and more that confetti just makes me so happy.  So, these DIY confetti poppers are the perfect dose of happy when you're having a down day!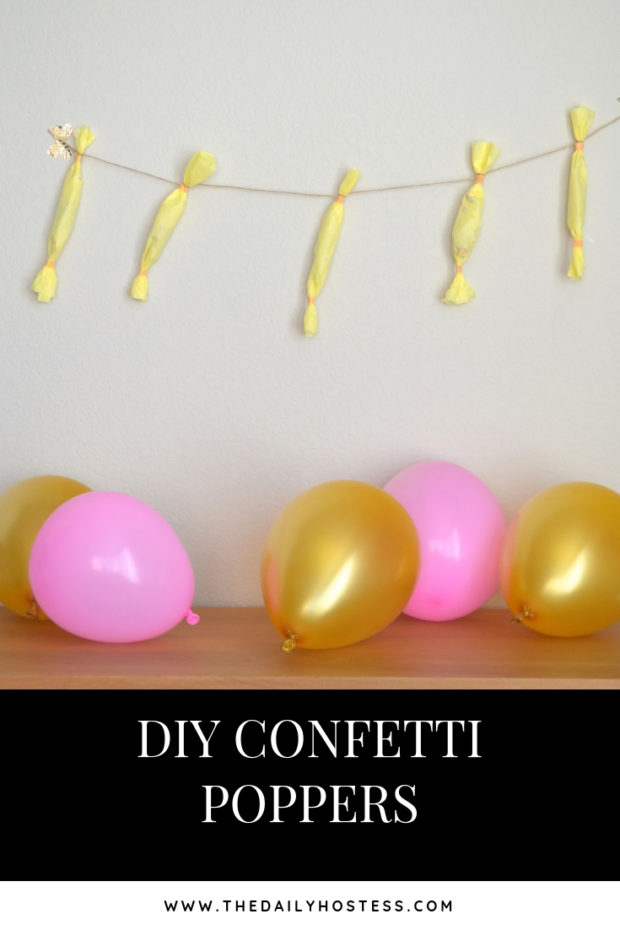 In the past year I've seen a confetti cannon at a concert and now absolutely must have one.  I've also done a confetti throwing photo booth at my other company's convention and it was so fun.  I'm tempted to build my own and put it in my basement.  Or make it a traveling confetti booth for parties, like a photo booth, but with confetti.
For all of you out there that are like, "no way, I don't want to clean up confetti, that sounds horrible." Well, let me introduce you to the best confetti cleaner upper, right here.  Especially when you use the wand adapter!
Materials Needed for Confetti Poppers
So to make your own confetti poppers you'll only need a few things, some of which you probably already have at home.
Tissue Paper
Confetti
Washi Tape (or any small tape)
Optional Items:

Scissors
Twine for a garland
Place Cards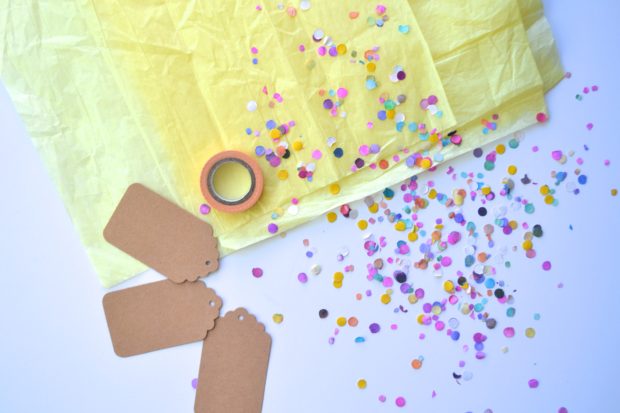 DIY Confetti Popper Tutorial
Cut tissue paper into squares about 6″ x 6″ and add confetti to the middle of the square
2. Roll tissue paper up like a tootsie roll, pinching the ends together so the confetti doesn't come out.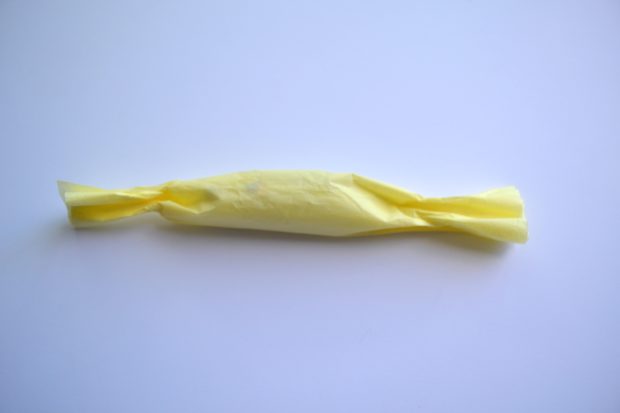 3. Use washi tape to secure the twisted ends.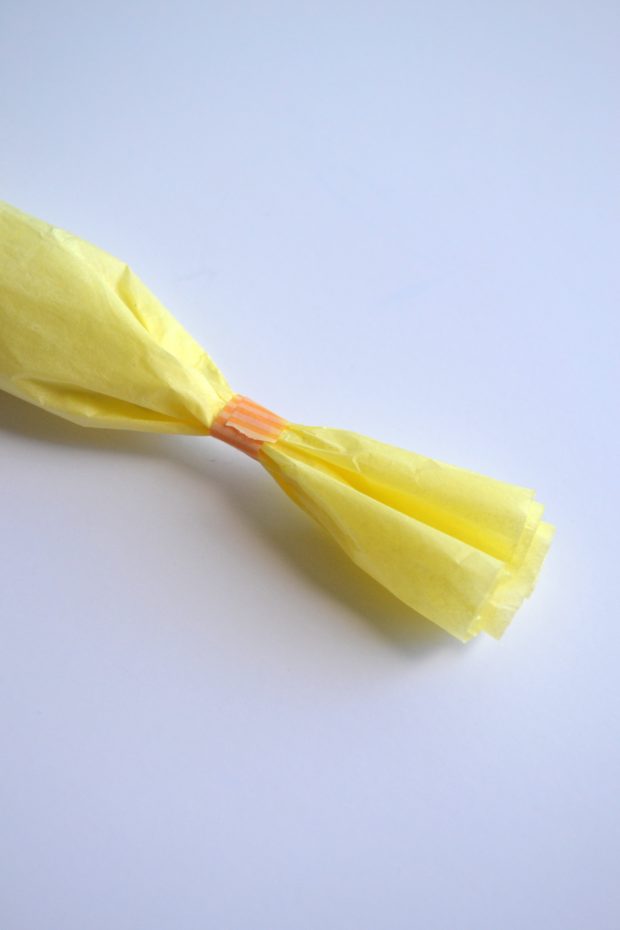 That's it!  Three steps to fun!
Now that you've made confetti poppers, what should you do with them?  Well, I literally just went outside and popped them open and had my daughter do it too.  So this would make a fun and easy craft to do with kids when they're bored.
To pop the poppers you just have to twist and rip, then all the confetti will come flying out!  Check my Instagram to see me in slow mo popping these!
You can also use them to make fun, interactive party decor.  I made a quick confetti popper garland that can then be taken down and used to pop.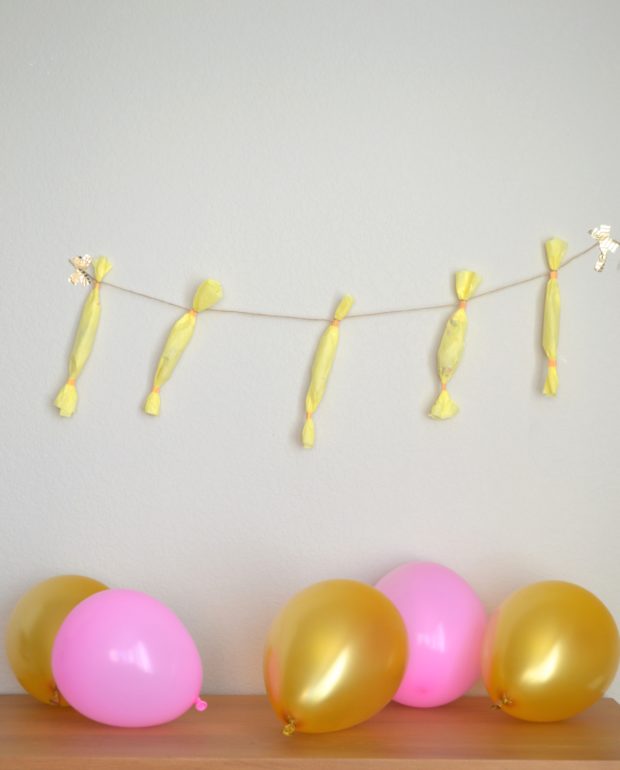 Just wrap twine around each popper and they'll be able to slide out of the twine and handed out to guests for popping.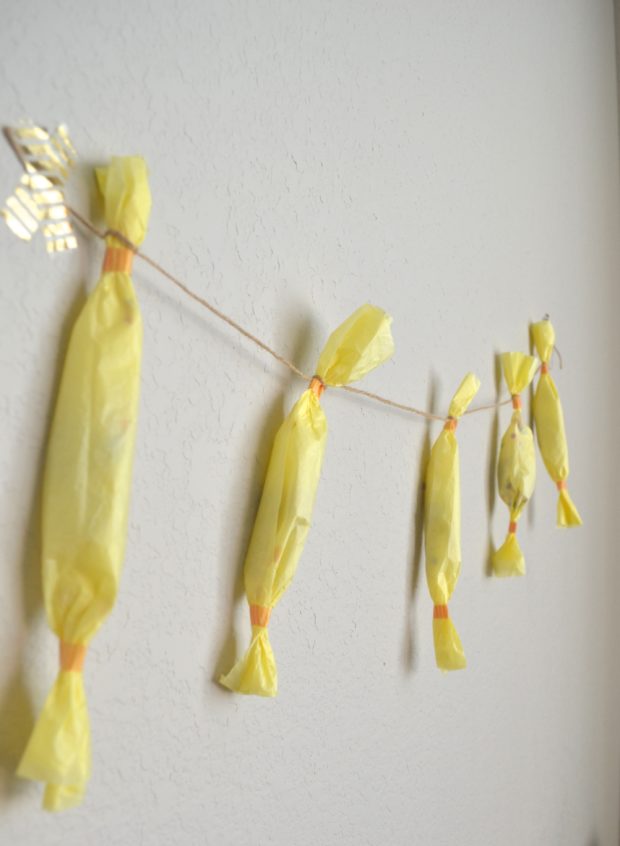 Just wrap the twine around the end of the confetti popper.  If you wrap it around the middle you run the risk of inadvertently popping them when you're trying to take them off the garland.
You can also use them for a fun place setting to any dinner party.  Just stick a name card into the popper or tie it to the end of the popper.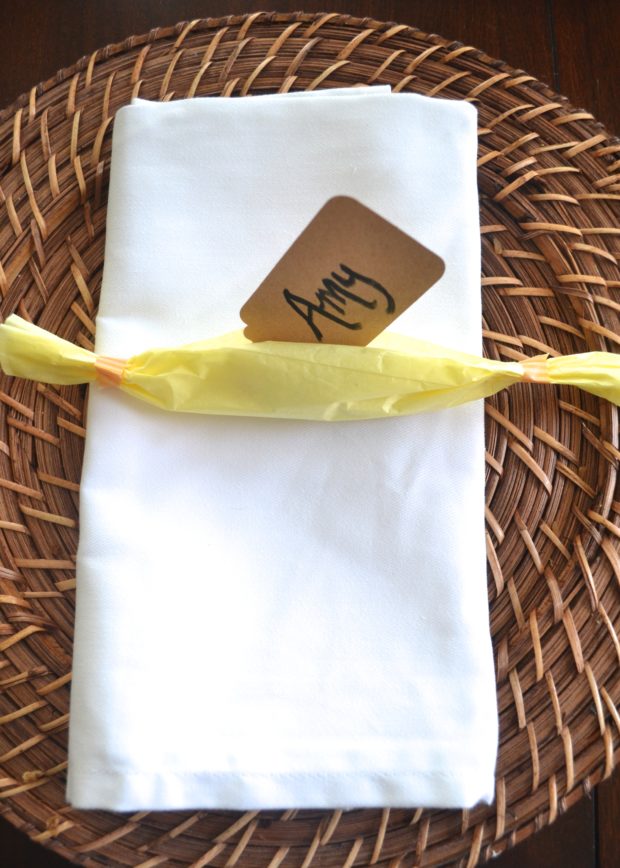 Wouldn't that make for a fun start or end to your dinner?  I'd actually recommend doing it at the end of the meal so you aren't getting confetti into any food!
Wasn't that super easy?  Did I get you as excited about confetti as I am?  If not, come into my confetti photo booth and see if tossing some confetti makes you a little happier.