Welcome back from the weekend!  I hope you all had a great time, we said good bye to my mom who was visiting. Then got caught up on the massive amounts of laundry and cleaning that come after traveling and having visitors.  I probably didn't get enough done, but it definitely made a dent.
I obviously can't get enough of everything fall, so this week I've turned my bar cart into another festive space.  This week I'll be showing you two fall ways to use your bar cart.  First up, a fall theme, then later this week things get spooky and I'll show you how to decorate it for Halloween.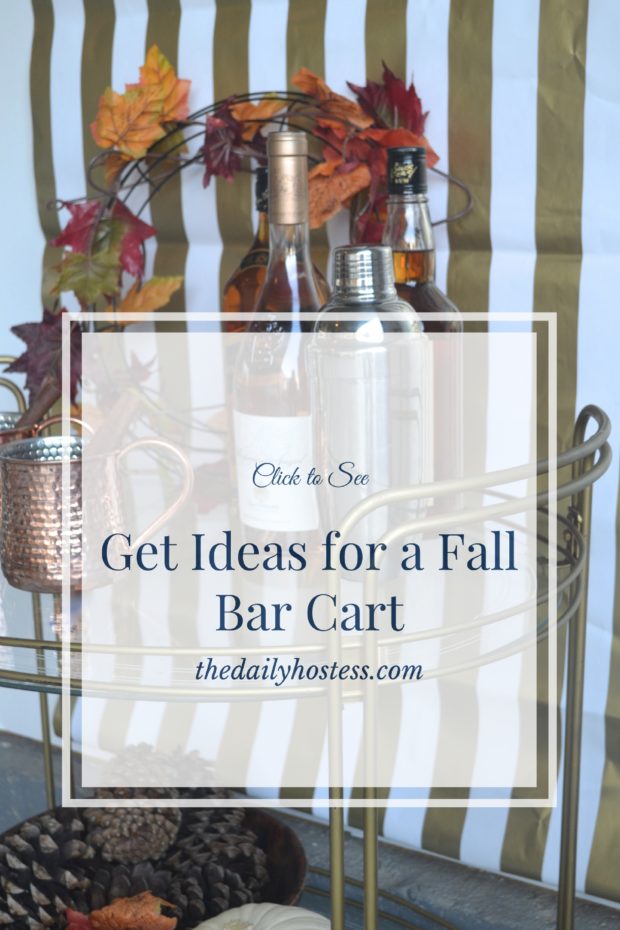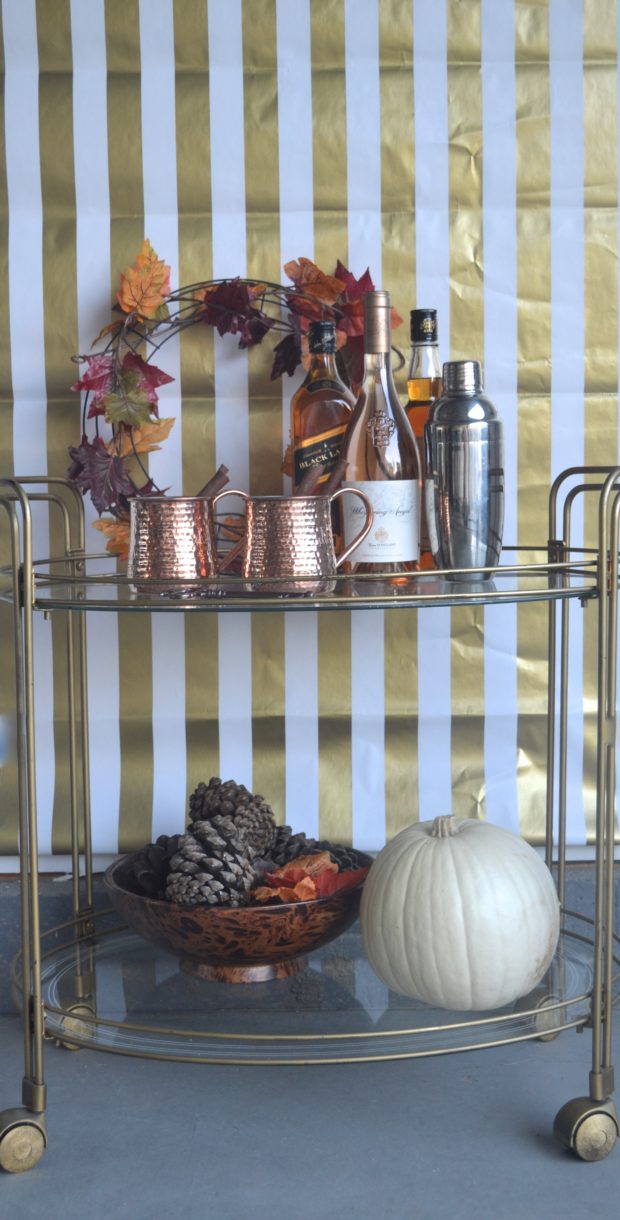 I love this new found space in my garage where I can set things up for you.  It's great having a large backdrop area to use!  Speaking of backdrops, this gold and white striped wrapping paper packs a big punch and ties into the gold bar cart. Adding some fall touches like pumpkins, pine cones, and wreaths takes your average bar cart to a very festive place.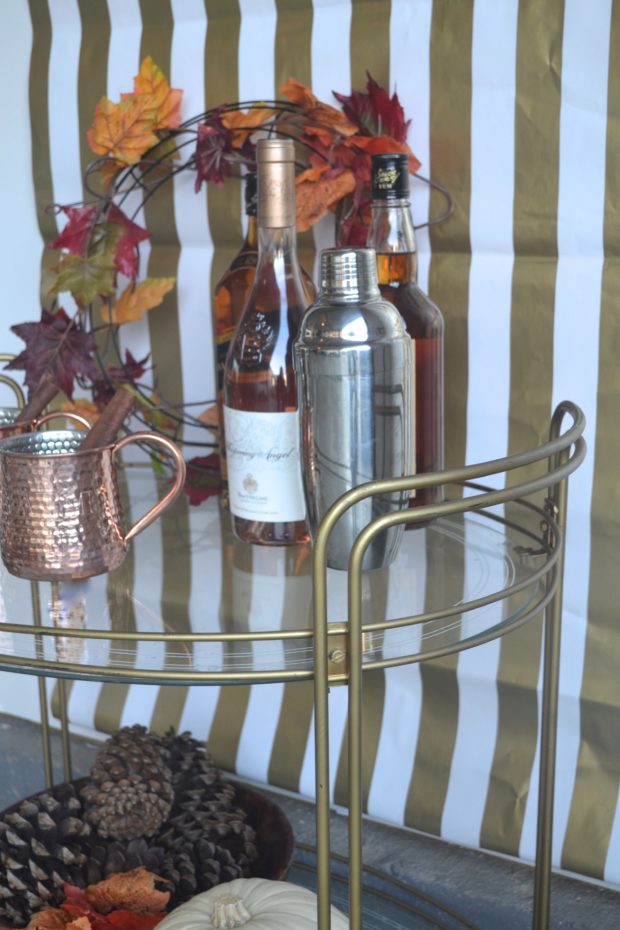 I picked this bar cart up off of craigslist several years ago.  It was an ugly black plastic, but after a few coats of gold spray paint, I achieved the look I was going for.  Plus, I think it only cost me $10-$15 so it was a steal.  It's not as sturdy as a metal cart, but we don't typically move it around much so that's not an issue for us.
Here are a few other great bart cart options.  This one, this one, and this one would all look fantastic!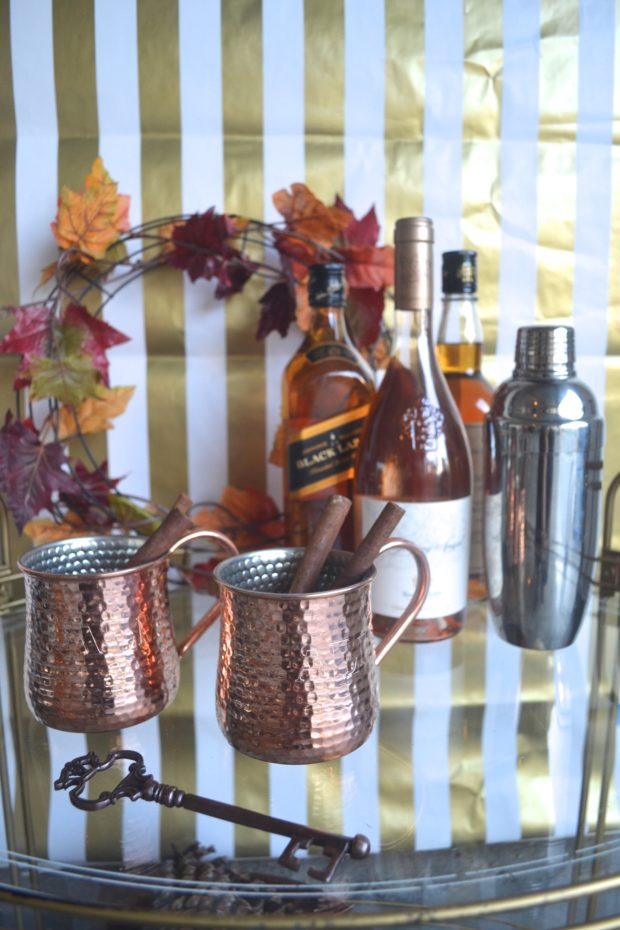 Using a festive fall bar cart would be a great way to serve some cozy drinks like Moscow mules, hot apple cider, or apple cider sangria.  For our seventh wedding anniversary this year we ordered these copper mugs from Williams Sonoma.  They look great on the fall bar cart with a few cinnamon sticks.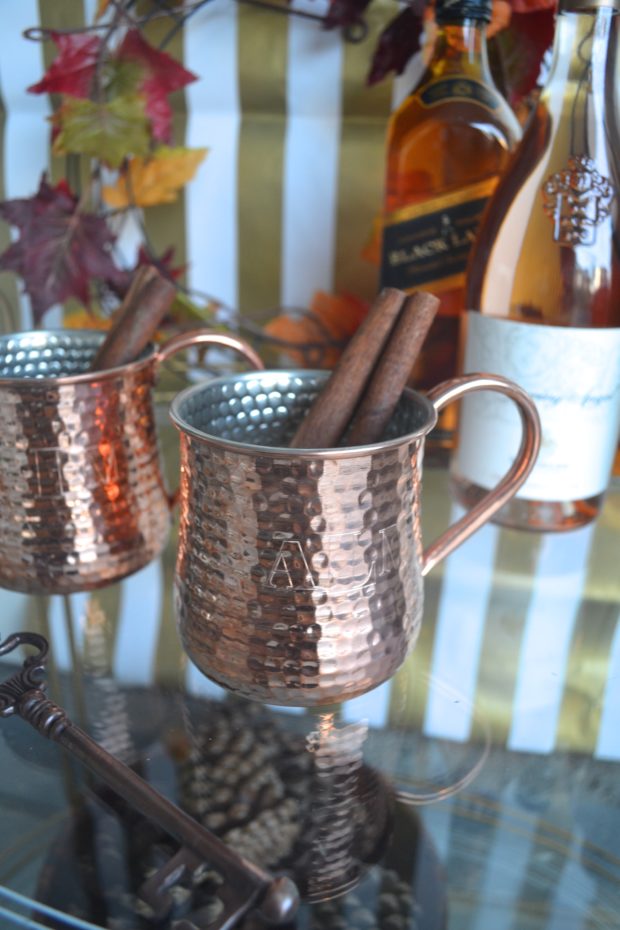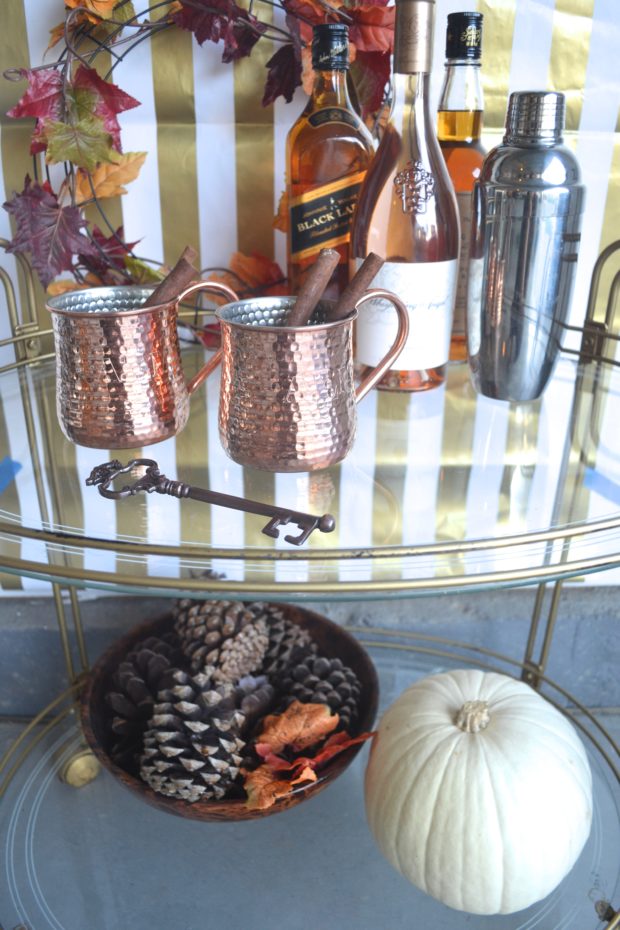 On the bottom shelf I added a wooden bowl of pine cones and a white pumpkin.  But this would be a great place to store more glasses or bottles of wine if you plan on serving a large crowd.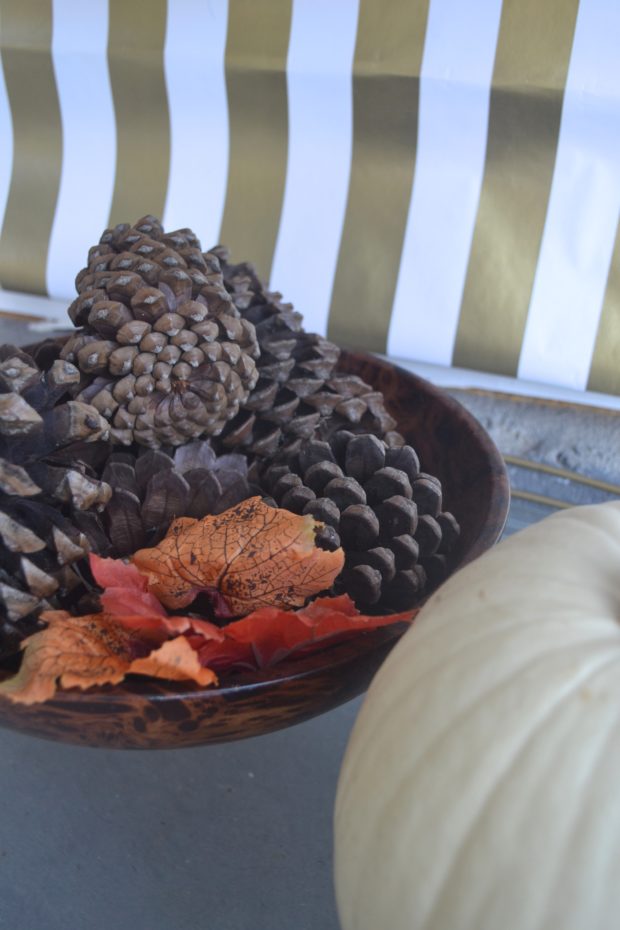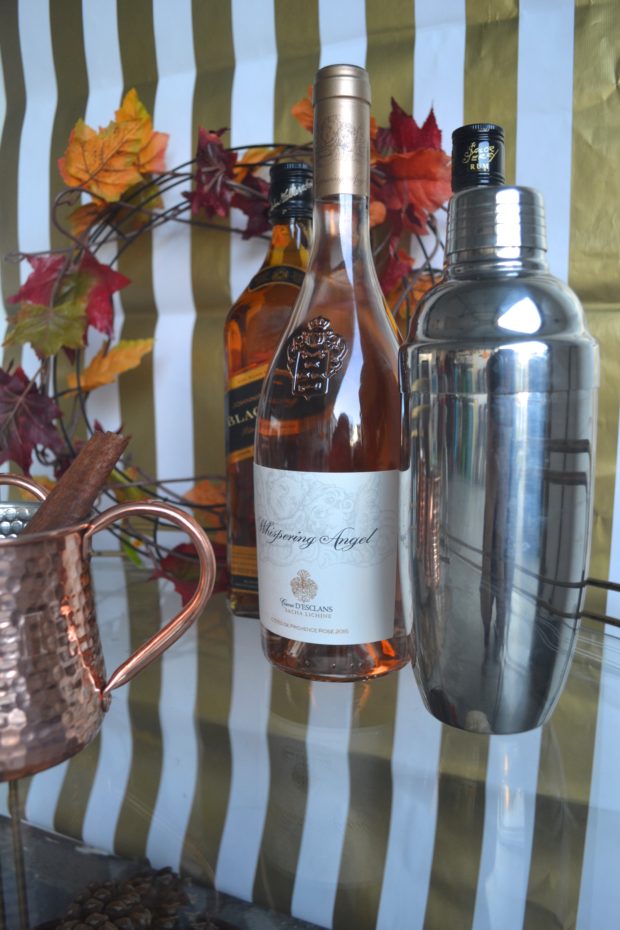 Using a fall wreath really amps up the fall feel.  Another great idea would be to use a larger scale wreath hanging just above your bar cart serving area.  That would be an excellent addition to a wrapping paper backdrop.
That wraps up the first in the series this week.  Do you have a bar cart?  If so, how do you use it?  If not, do you want one now?  See the Halloween edition later this week!