Well, my first born has officially completed her first year of Preschool!  Now it's time to celebrate summer!  I'm equally excited for the freedom, and nervous to have her home all the time, haha!
I wanted to do a little end of year celebration and thought you might want to incorporate it into your end of year chaos too.  Why is it that there is always so much going on in the month of May?  School events, graduations, beginning of summer, vacations start, it's never ending!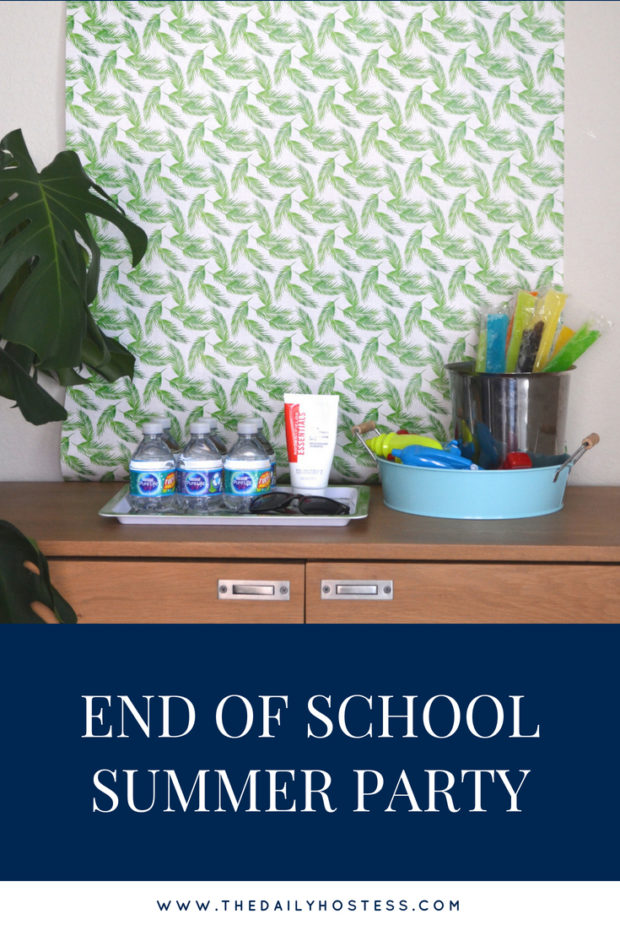 End of School Summer Themed Party
It's always a good idea to throw a party!  Why not one for the end of the school year?
It doesn't take much to make kids happy.  I mean they're already not having to go to school anymore.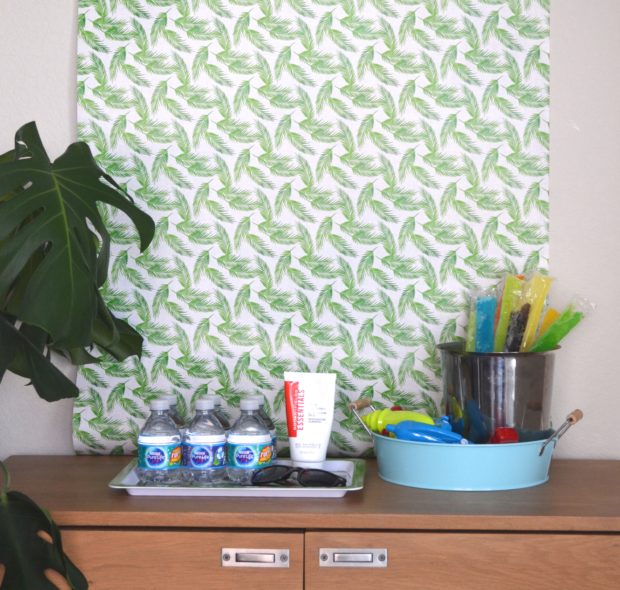 For my little party, I set up a station that I think all kiddos would love.  I included some summer essentials.  You know, water to hydrate, sunscreen to keep the burns at bay, and sunglasses mostly for the cool factor.
Doing a little station like this doesn't have to cost you much at all.  Use things from around your home that are summer related.  Or do what I did and hit up the dollar store.  I probably spent $4 for all of this.
Making a fun, decorated station will make the simplicity of the get together more exciting.  Kids will think everything looks so fun, they'll be playing for a long time.  Read, out of your hair for awhile 😉
I found this cute palm print melamine tray at the dollar store and it's perfect for corralling a bunch of summer stuff.  Or you can use it to serve some festive refreshing drinks or snacks from. Plus it matches the fun palm print wrapping paper backdrop.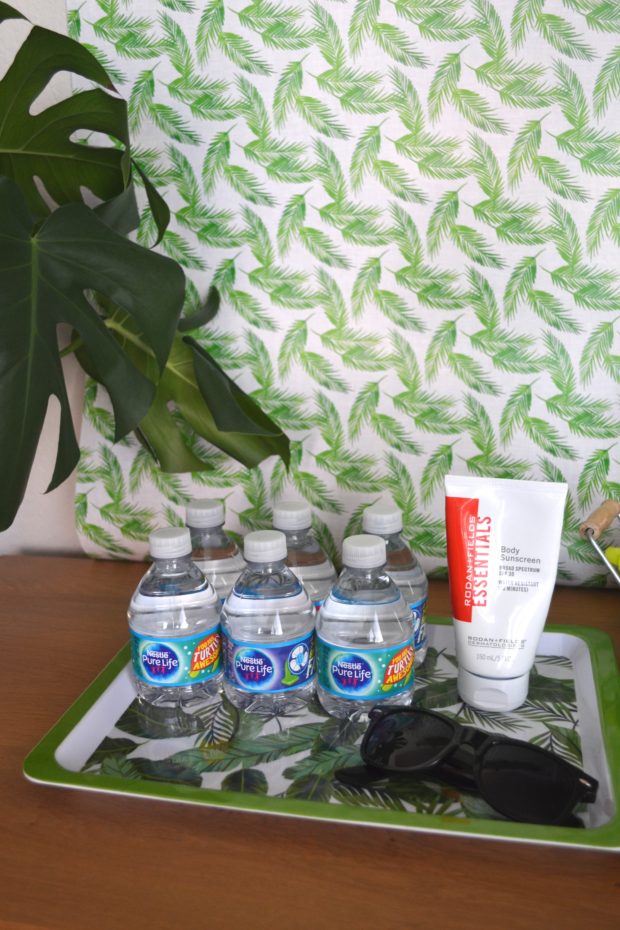 Summer Party Snacks and Activities
As evident from our recent road trip, my daughter is a snack queen.  Literally every time she was in the car she was asking for a snack.  She could have just eaten the largest meal of her life, but required a snack once we were on the road.  She just kept saying, "but I'm supposed to have a snack!"  I guess we should have told her it wasn't a requirement just because we were in the car.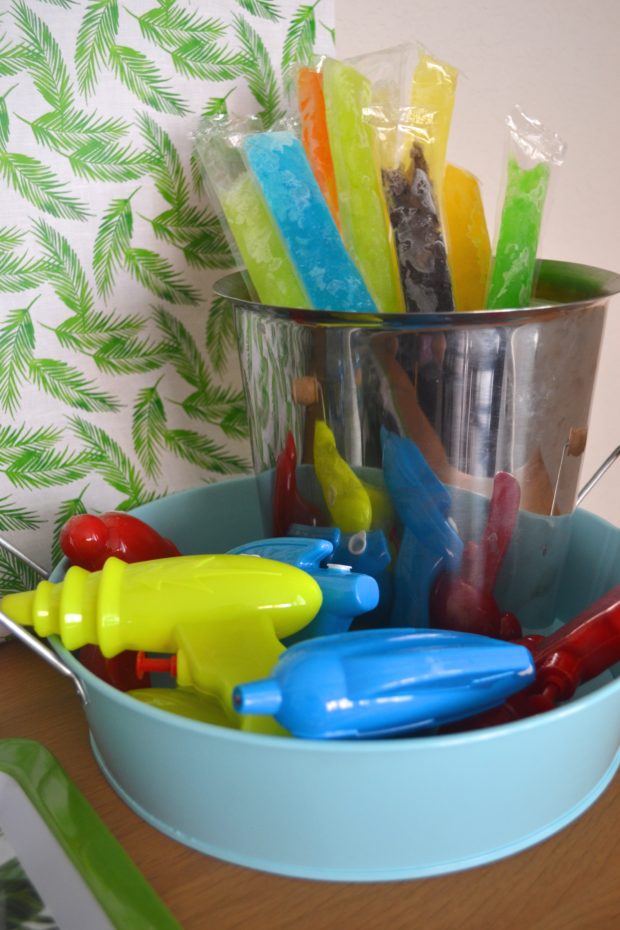 I think most kids love snacks more than meals, especially at a toddler age.  So you can't go wrong including some snacks in your summer party.  I used some popsicles we had in the freezer since last summer.  Other great options would be fresh fruit, ice cream, cracker jacks, or popcorn.
I also spent a couple dollars at the dollar store to replenish our water guns that have broken.  My daughter calls them "shooting things" but loves using them in the summer.
Invite classmates or neighbors over and have them squirt each other.  Or give the kids instructions to squirt the plants and you'll get your watering done by someone else.
For only a couple dollars the kids will be entertained and cooled off for hours.
I hope this summer party has inspired you to put a few things together for your kids to help kick off summer.  When are you done with school?  Or are you already enjoying the freedom of summer?