Well, this kind of post is normally reserved for Tuesdays, but things happen.  So it's Thursday and we're talking about tablescapes.  Specifically Easter tablescapes.  The Tablescape Tuesday series is all about ways to dress up your tables.  Dining tables, coffee tables, buffet tables, dessert tables, and so much more.  Adding a little extra something to your table makes entertaining guests more special.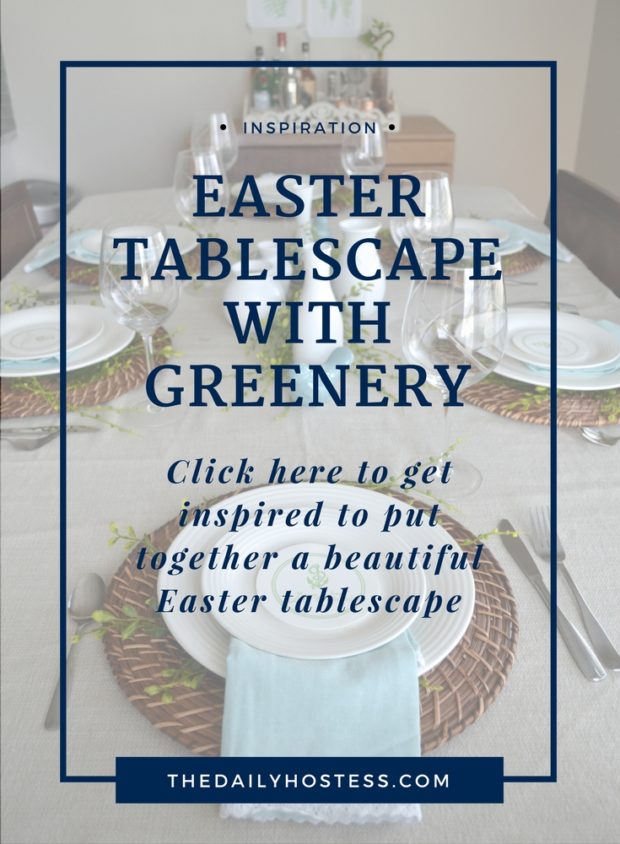 I went a little bit more natural with this year's Easter Tablescape.  Usually, it's full of florals, pastels, eggs, and bunnies, but I kept it a little more simple and versatile for the whole Spring season this year.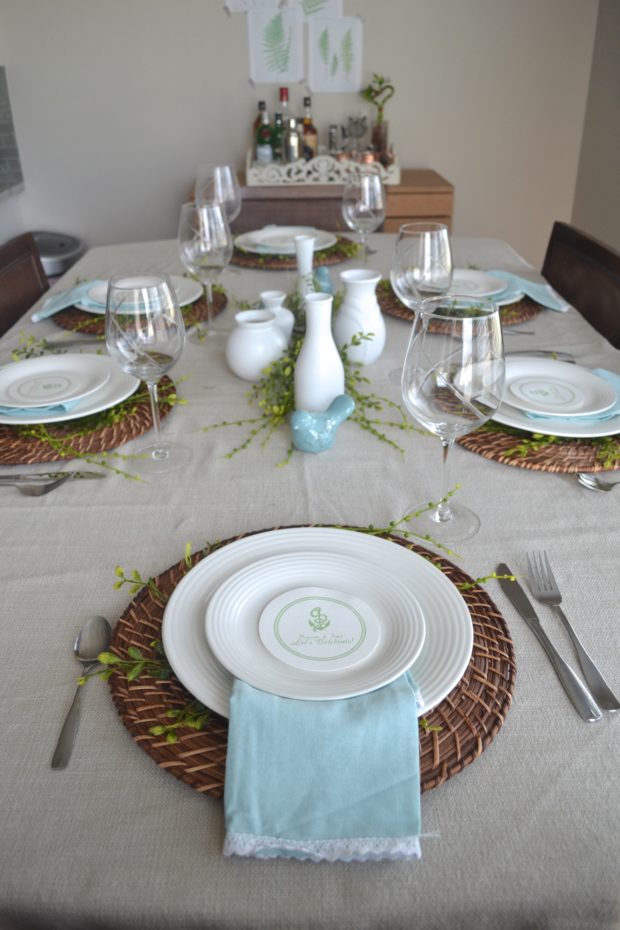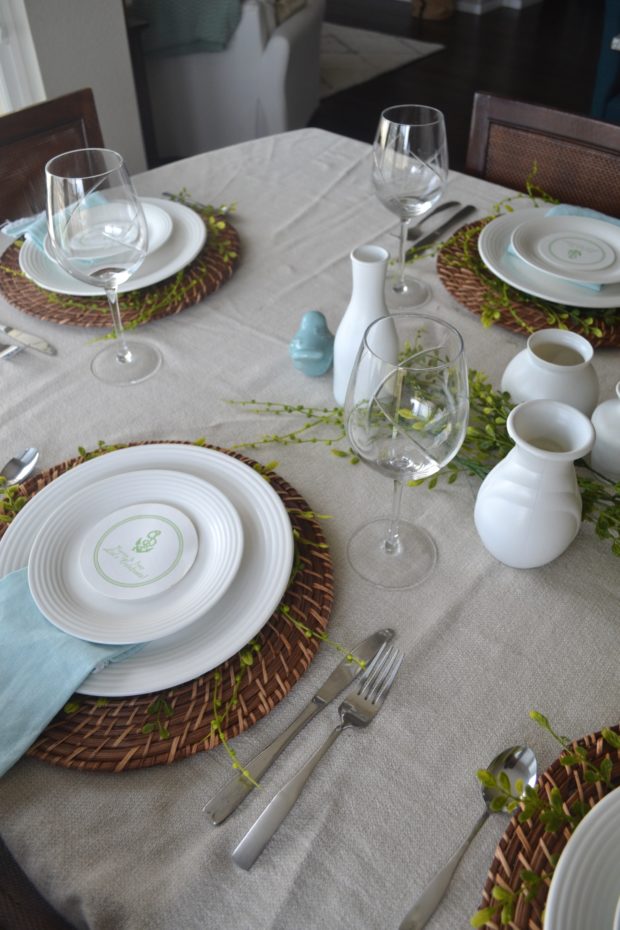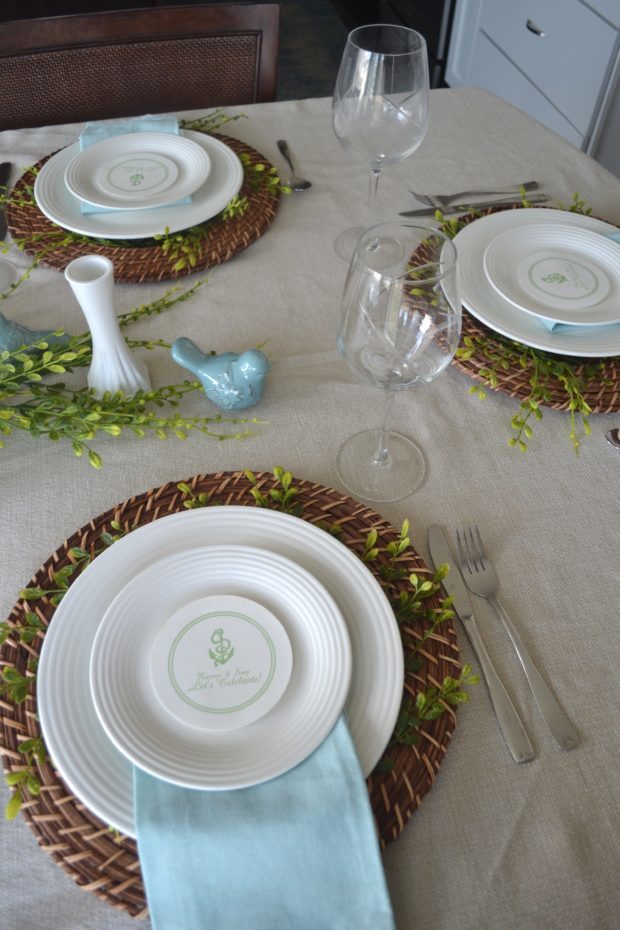 Can we just talk about each of these place settings for a second?  I'm in love with the combination of whicker, green wreath, plate, napkin, place card.  I remember seeing an episode of Fixer Upper where Joanna Gaines used a placemat then put a little wreath on top before stacking a plate on top of it.  I'll say that my version is identical to hers, but it's definitely inspired and turned out great.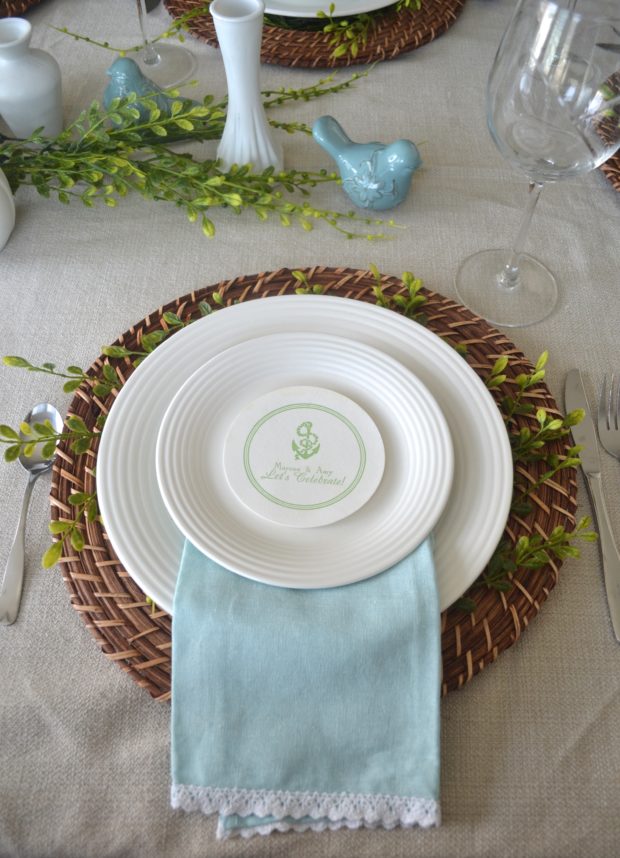 I bought the place mat from Hobby Lobby when they were 40% off, score!  Two long bundles of greenery were used for the wreaths.  I just cut a branch off of each bundle, then wrapped them into a wreath form using floral wire.  Once they were done, I placed them on top of the place mat and used the plate to hold them in place.  I saved so much money making them myself instead of buying six individual wreaths.
I also scored the napkins at the Target dollar spot, $3 for a pack of two.  The coasters are being used as place cards and were a gift.  This whole place setting cost me so little, and I love it so much.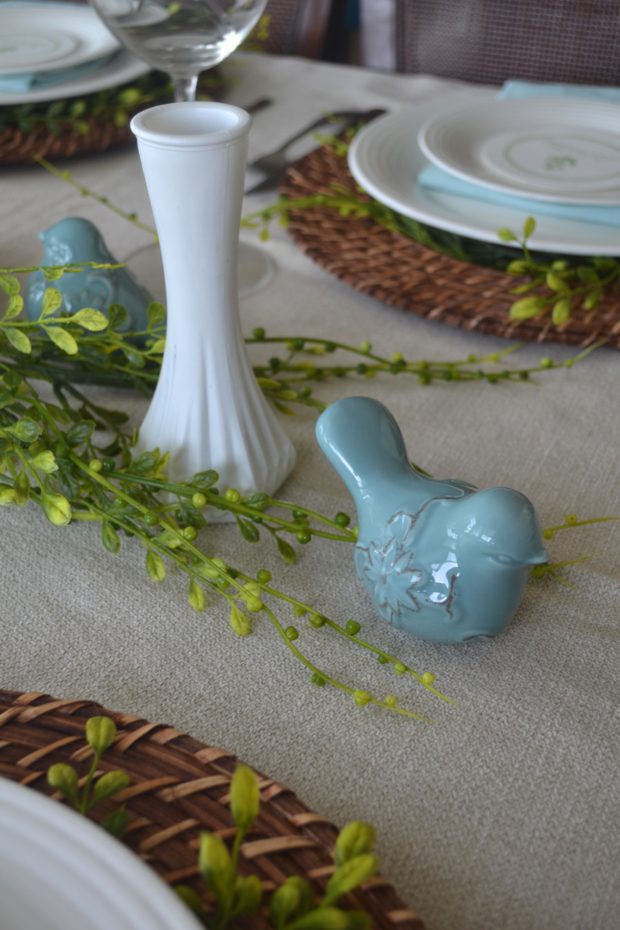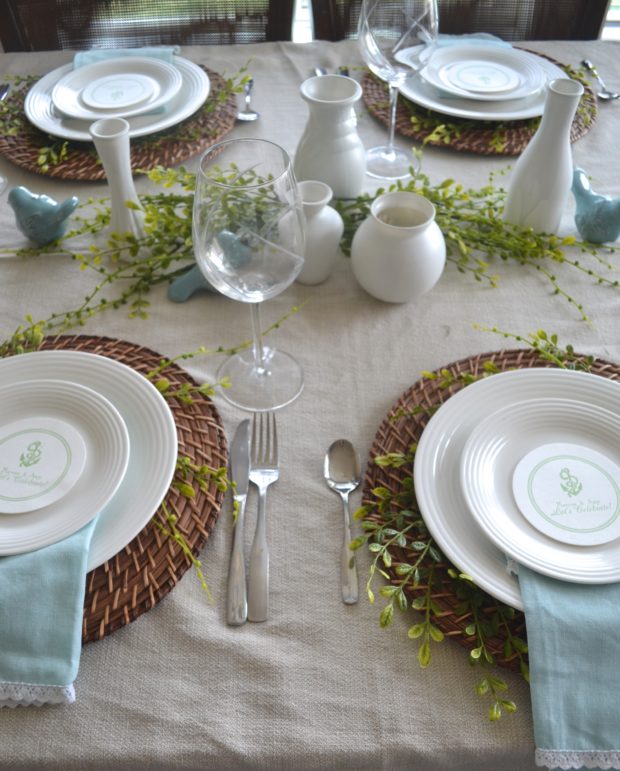 For the centerpiece I used the leftover greenery branches and added in some fake milk glass vases and little birdies.  To fake a milk glass look, just find glass vases and spray with white spray paint.  You can find inexpensive vases at places like Goodwill or the Salvation Army.  The little birdies were also a sale find at Hobby Lobby.
I'm excited to have some friends over for Easter brunch and put this tablescape to use!  Do you have a special table in line for your Easter meal?  Tag me on Instagram so I can see it!