Welcome back for the weekend.  I know it's already Tuesday, but I worked this past weekend, so Monday was definitely a day for me to catch up. Hopefully you had a fall-filled, fun weekend.
I feel like I just keep gushing over how fun our neighborhood is, but it's the best.  We have great neighbors and do fun things all year long.  One thing we experienced for the first time last year was the idea of a "Boo Basket."  I had vaguely heard about them previously, but was so excited to actually get one last year.
Do you know what a Boo Basket is?  Does your neighborhood do them? It's such a great way to celebrate Halloween in your neighborhood!
The basic idea is to spread some ghostly cheer around Halloween.  The rules are pretty simple, put together two Boo Baskets filled with candy, Halloween themed items and treats.  Then place it by your neighbor's front door and sneak off without them knowing.
Once you get "boo'ed" it's your turn to "boo" someone else in your neighborhood.  It's so fun to walk through your neighborhood and see how one little act can spread throughout the whole neighborhood!
You're in luck today.  If you want to start this fun tradition in your neighborhood, I've included everything you need, just add treats!  Click on the printables below to download and print off all of your Boo Basket information.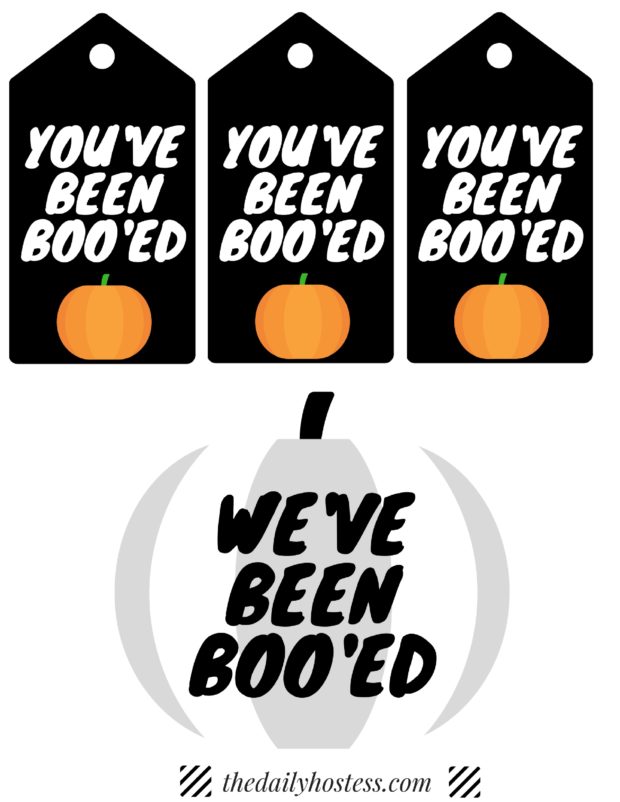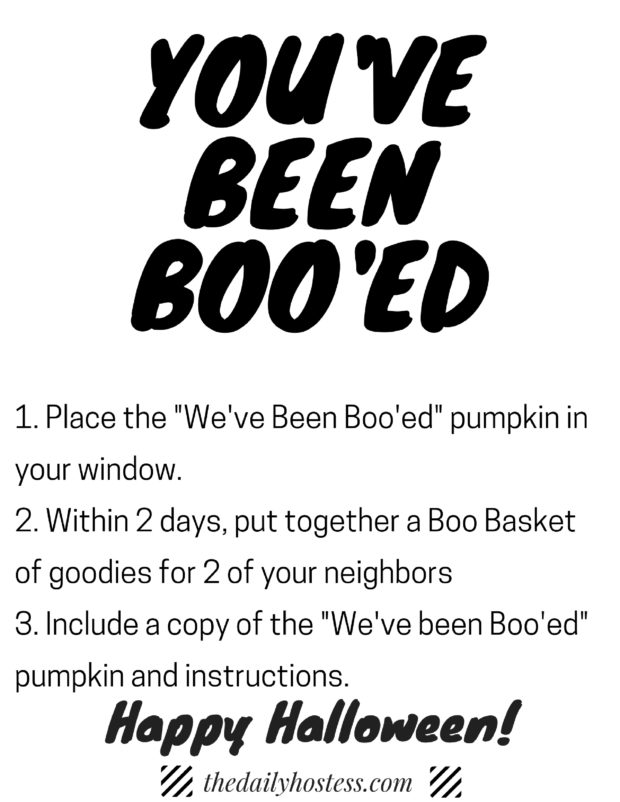 Boo Basket Ideas
I used a variety of Halloween treats in my boo baskets.  I basically just went to Target and raided the Dollar Spot.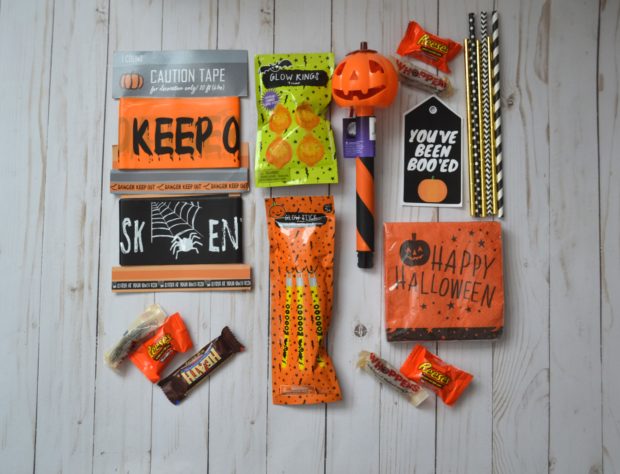 Here's a list of a bunch of great things you could include in your own Boo Basket:
Candy
Glow sticks
Halloween decor
Halloween napkins
Fake spiderwebs
Orange and black straws
Mini Pumpkins
Pumpkin carving set
Googly eyes (they literally work for everything!)
Feel free to use the ideas above to inspire your own Boo Baskets. Put everything in a basket, include the printables above and add some "You've Been Boo'ed" tags then sneak them onto your neighbors front porch or by their front door.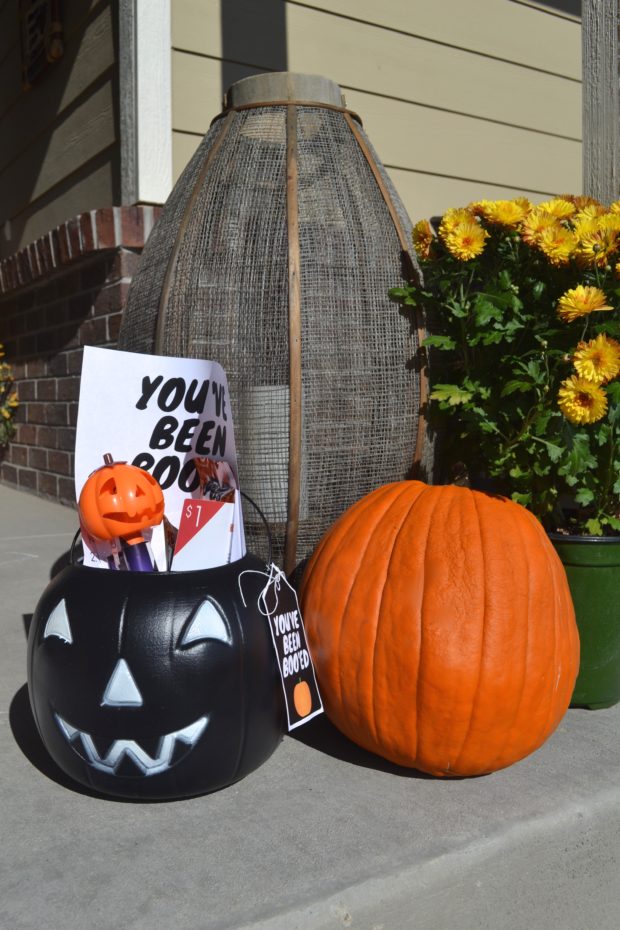 Happy Boo-ing!  I hope you get just as excited as me when you start seeing the "We've Been Boo'ed" signs popping up all over your neighborhood.  Boo Baskets are such a fun way to spread some Halloween cheer throughout your neighborhood!