Happy Black Friday eve!  This is a strange time for me to popping in here.  But I couldn't let you go into Black Friday shopping without planning for it! Here's a gift list printable just for you!
Tomorrow marks the official start of holiday shopping.  And although I'm happily still eating Thanksgiving dinner and not thinking anything about what gifts to buy.  I know some of you crazies get out to get those deals.
I wanted to give you a little something to help stay organized and on track when buying.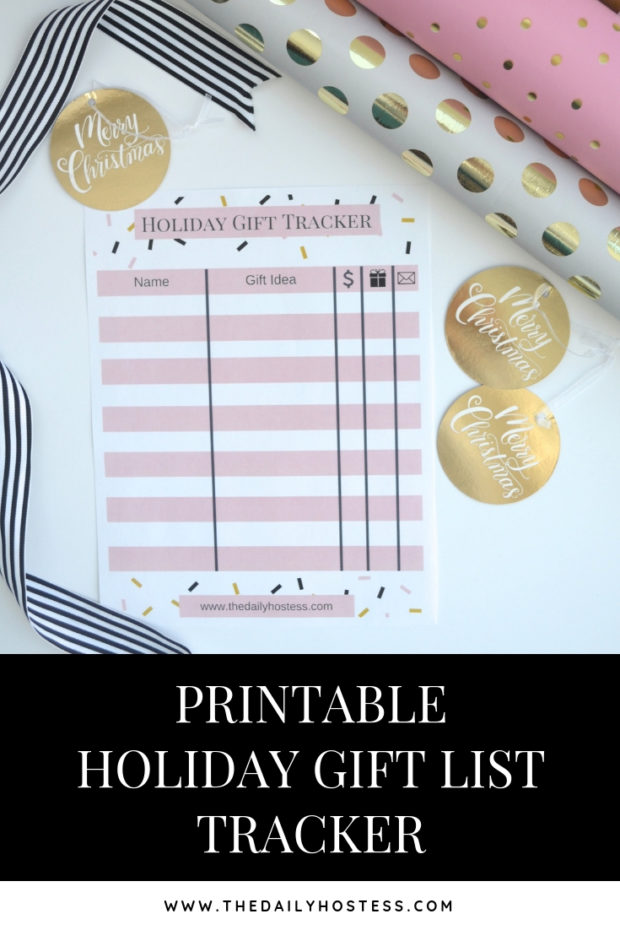 Holiday Gift List Printable
I've gone Black Friday shopping like twice in my life.  I'm pretty sure both of those times I ended up just getting stuff for myself because I didn't have a clear plan on what to buy for others.
This free gift list printable is the perfect way to track everyone you need to buy for and what you plan on buying.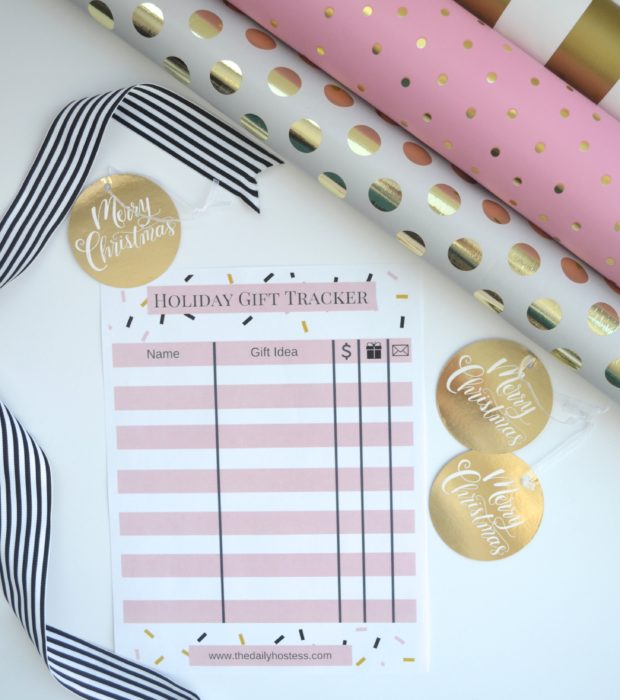 The gift list tracker can even help you save money.  If you know what you're buying then you can find the best sales for that item.
There's a space to track how much you want to spend or how much you actually paid for it.  Add it all up to help you stick to your holiday budget.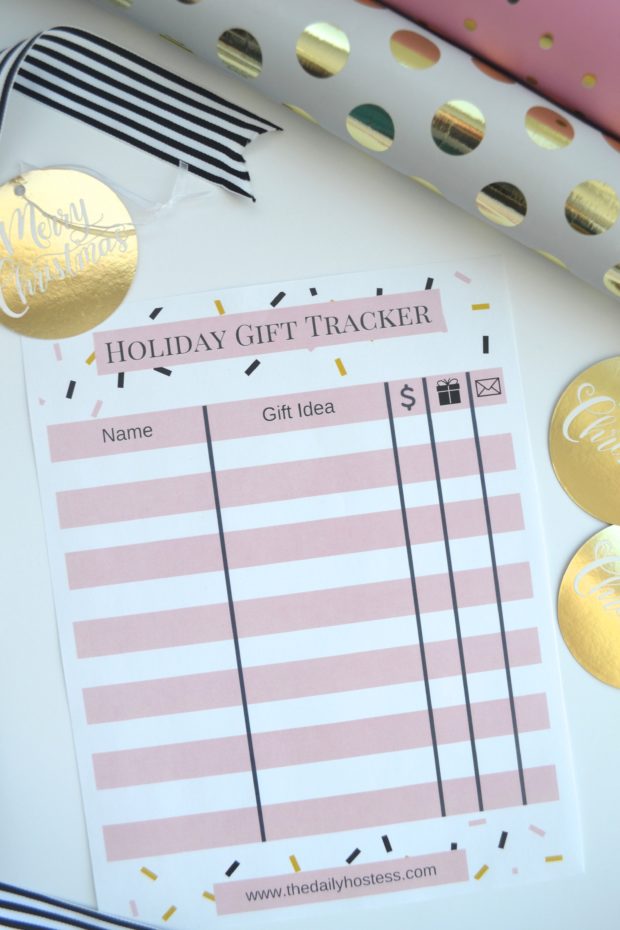 This gift list can even help you remember to wrap and deliver your gift to the recipient.
I feel forgetting what you bought and for who is an issue when you buy so much all at once.  Maybe you even hide gifts or put them away so nosy little kids can't find them.
Remember that scene in National Lampoon's Christmas Vacation when Chevy Chase is stuck in the attic hiding gifts and finds gifts from previous years?
Yeah that won't happen with this because you'll be able to know whether or not you've wrapped and delivered each gift.  And hopefully you won't get stuck in the attic either.
Be sure to click here or on the picture below to download and print your free gift list.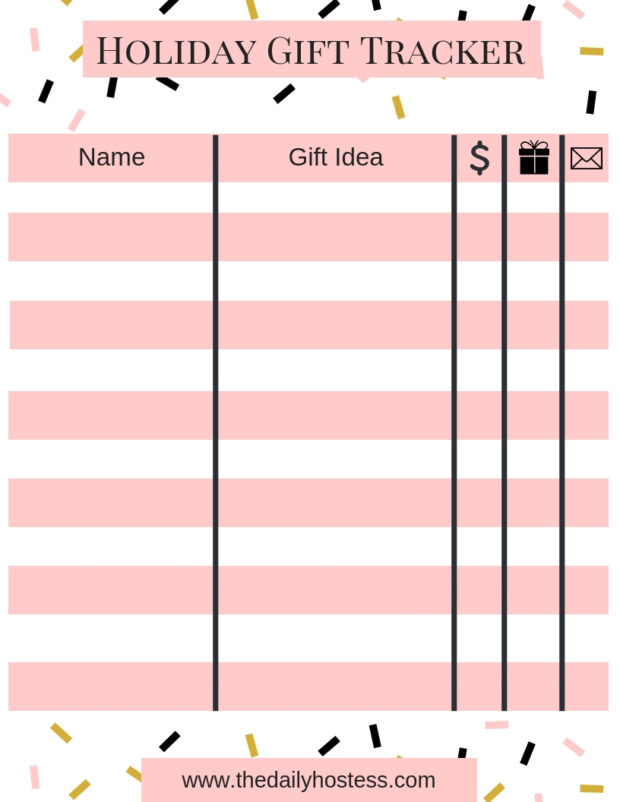 I hope this helps Black Friday shopping or any shopping you do this weekend and throughout the season to be a little more planned and on track.
Use Your Gift List to Shop Small on Black Friday
If you want to stay home to avoid the crowds and craziness of Black Friday (raises hand), try shopping online with a bunch of my fellow small business owners.  If you click here, join the group to see some amazing vendors with sales and giveaways of their products and services.
I'll even be having a sale on my virtual party plans and mobile gift wrapping service.
New Resource Library on the Blog
Did you see that I created a central space for all of these fun, easy, and helpful printables?
No!
See here, right at the top of the blog there's a new Resource Library tab.

You may even notice that the blog has a bit of a different look these days.  I think it's a fun new direction.
So about the resource library.  I've been adding lots of downloadable printables to that area.  It's a great place to go if you need help planning a party, a cupcake topper, or even party decor.
The Resource Library is password protected, so be sure to go here to get the password.  It will add you to my list and once you do that, you'll never have to put the password in again!
I hope you're liking the changes you see here as I'm always trying to give you the best of what I have.  Offer you the best, most helpful services, and grow the blog and reach more people that like to party.
Happy Thanksgiving!
And finally, Happy Thanksgiving to you and your family.  I love this day because we can reflect on what we're grateful for with our family and friends around the table with us.
It's such a great time to gather together, love one another, and remember to be thankful for those that are with us and those that can't be.
I hope you have a wonderful day full of gratitude and turkey/pie/potatoes/stuffing/cranberries!  Enjoy the day celebrating!
And be sure to start planning your holiday gifts now!