Well, by the skin of my teeth I got everything decorated, photographed, and am now posting the Holiday Home Tour.  Better late than never I guess.  Thank goodness for Baby Einstein videos to entertain my toddler while I post this.  I won't bore you with a bunch of words, but there are A LOT of pictures in this post so be prepared, and hopefully it doesn't take too long to load for you.
I don't have a specific theme for decorating this year, but everything has turned out to be a mix of fairly traditional red and green colors.  Are you done decorating? I hope so, it's so nice once it's all done and you can enjoy it.  Merry Christmas and hopefully this post gets you in the spirit of the season.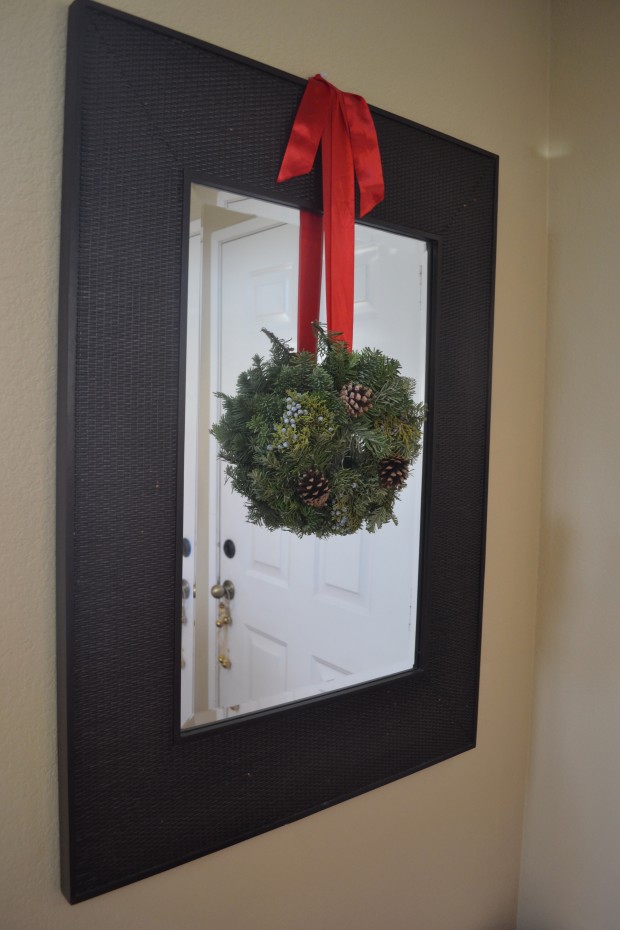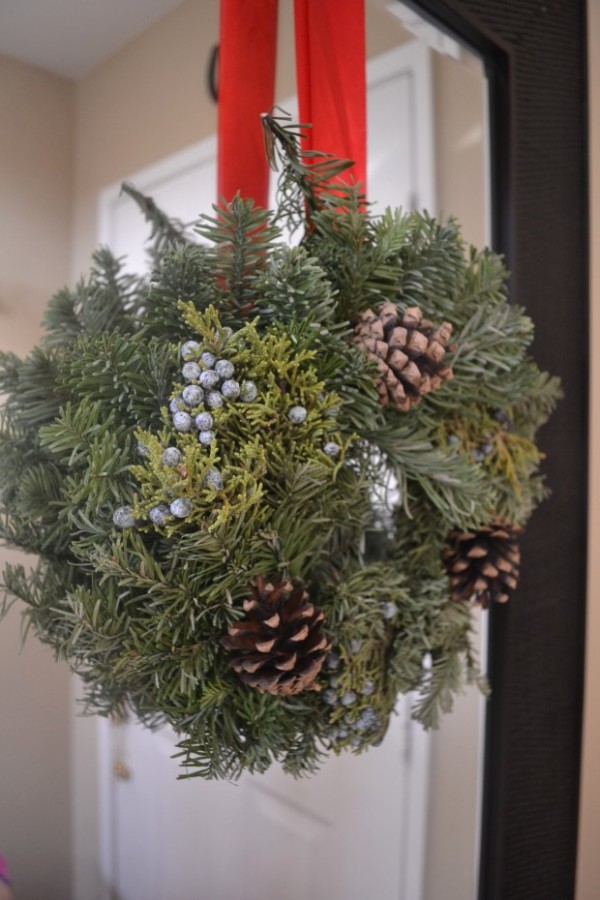 Live wreath from Trader Joe's for about $5.99!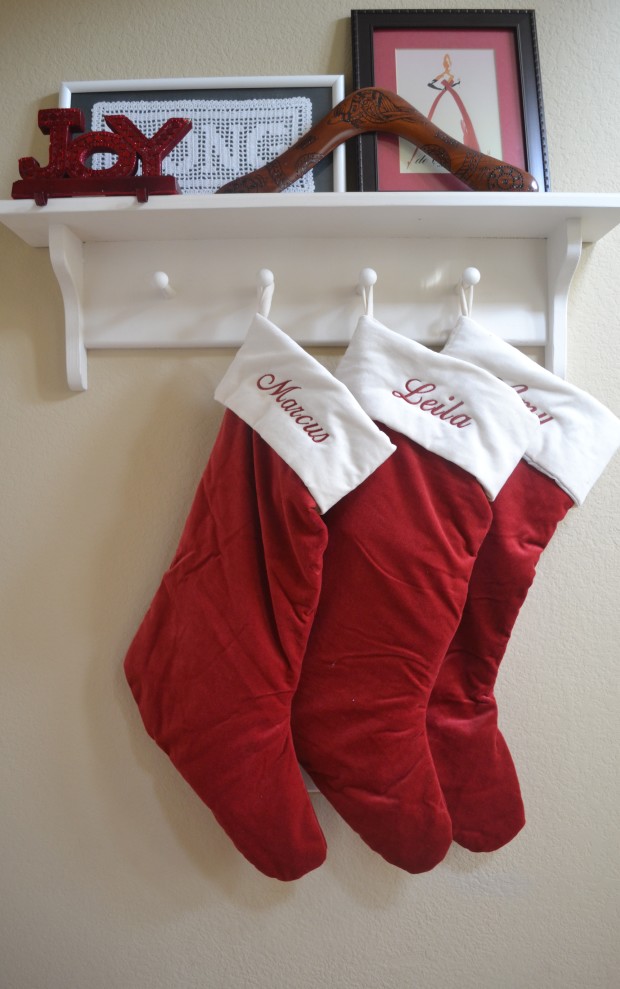 We finally have matching stockings for all of us, thanks to Pottery Barn.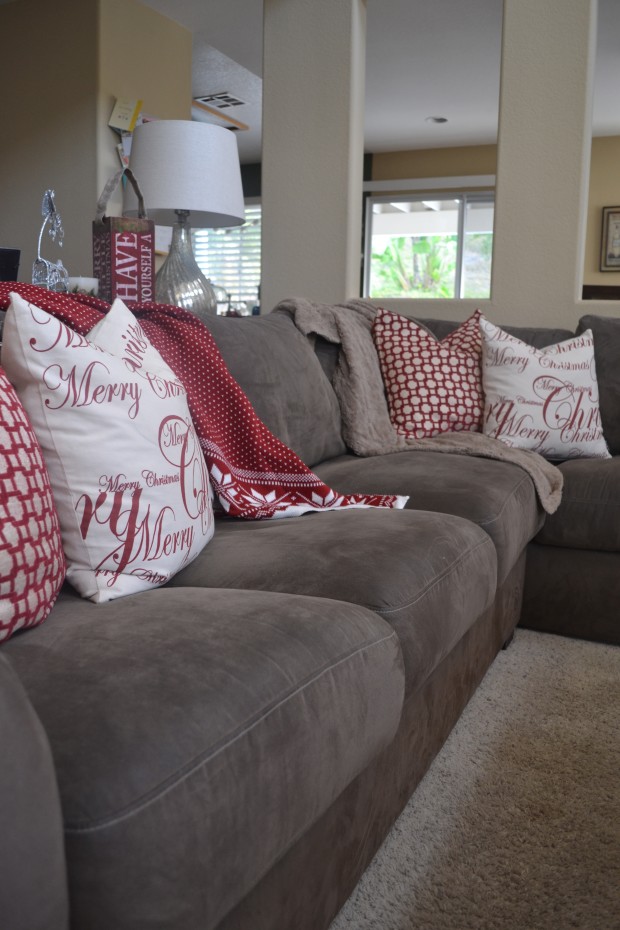 Pillows and blankets are from Home Goods, but I got them last year.  I'm sure they have others in stock this year.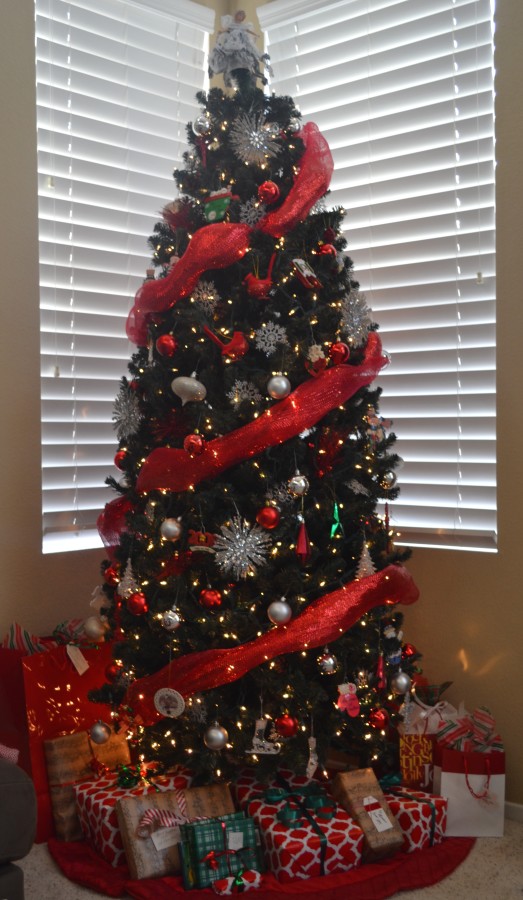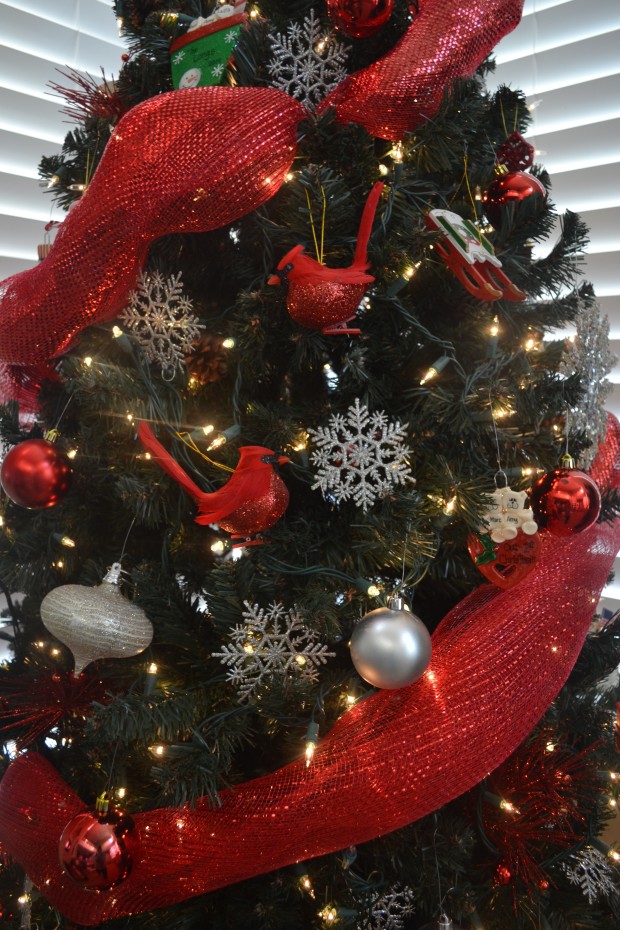 For us die hard St. Louis Cardinals fans, it only makes sense to have cardinal birds on your Christmas tree.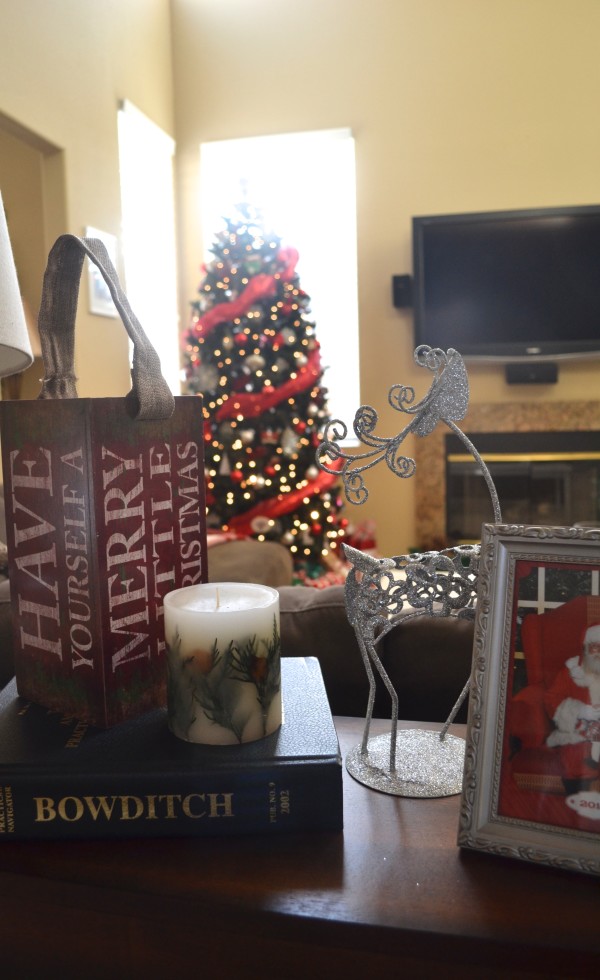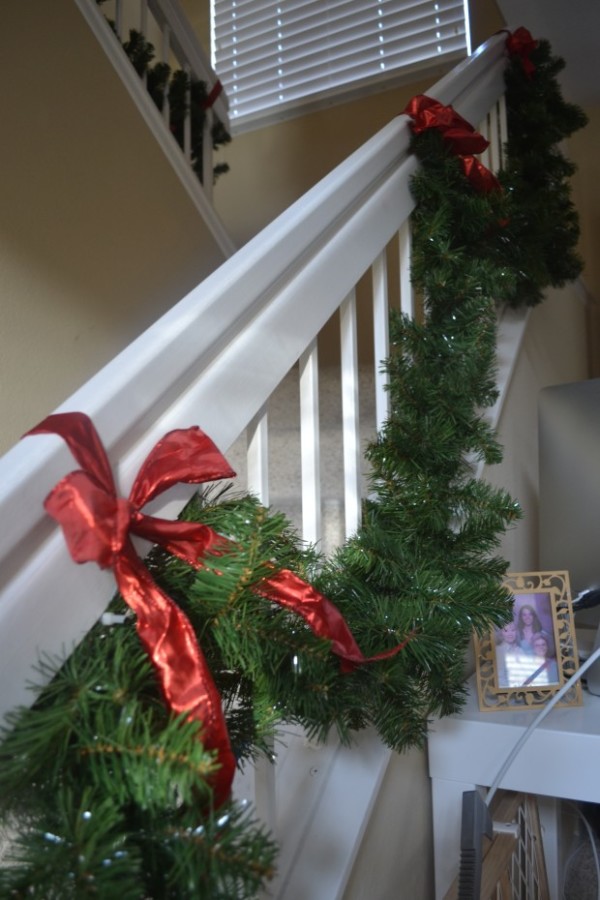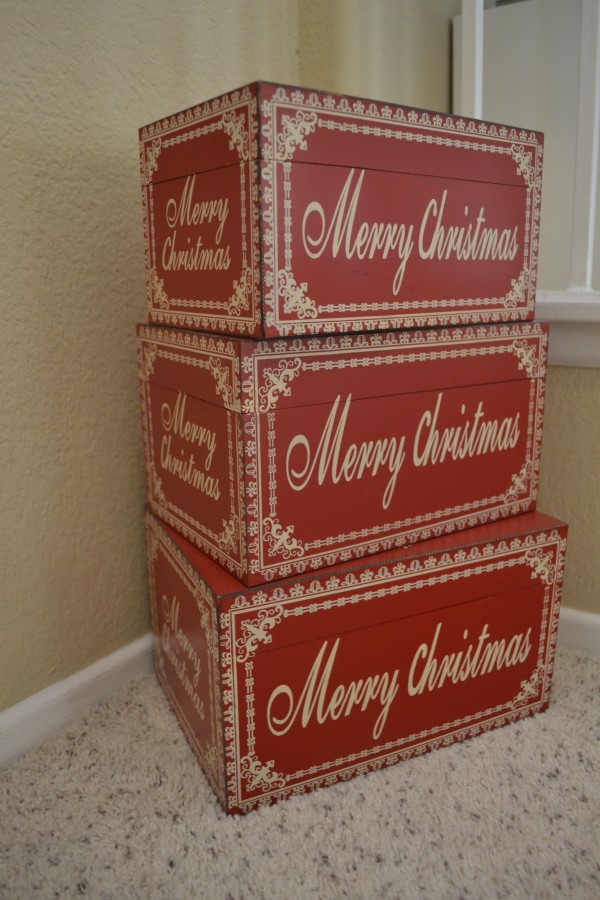 I love these nesting Christmas boxes!  My mother-in-law gave them to me and I love putting them out every year.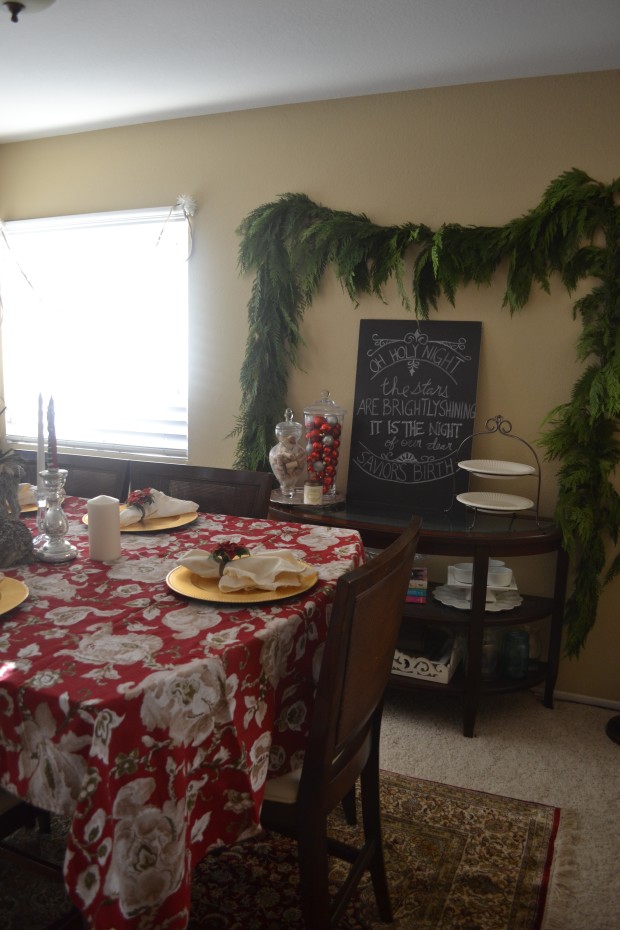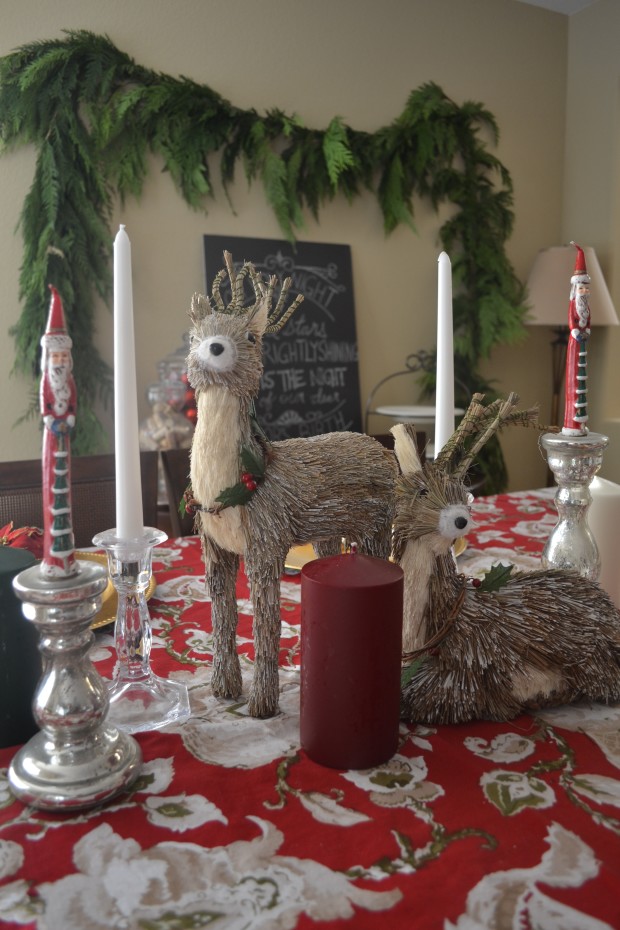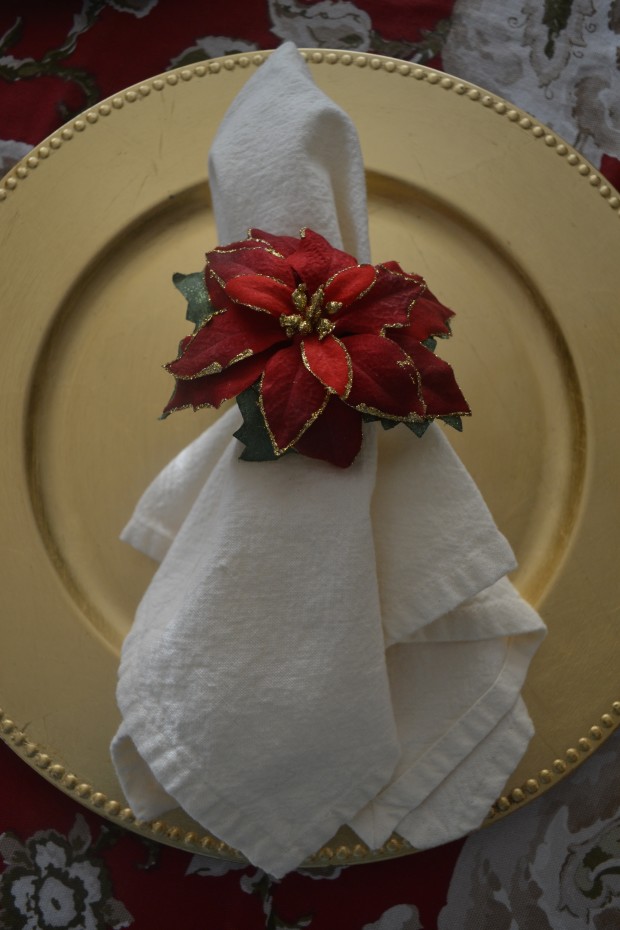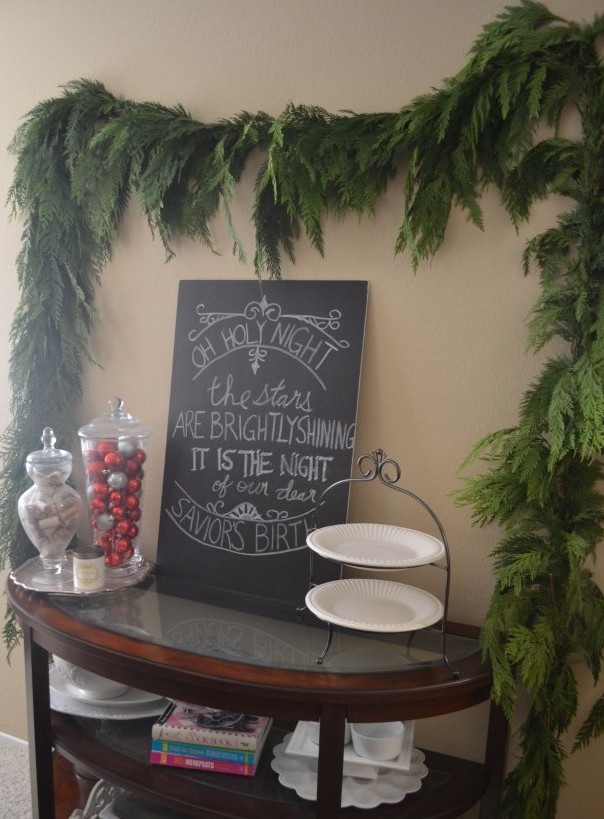 Another live garland that I got from Home Depot for around $7, it was way cheaper than I thought it was going to be.  It's 15 feet long, so you really get your money's worth.  I made the O Holy Night "chalkboard" using this method.  Disregard my scrunched up letters there in the middle.  I definitely recommend centering your letters better than I did. #oops.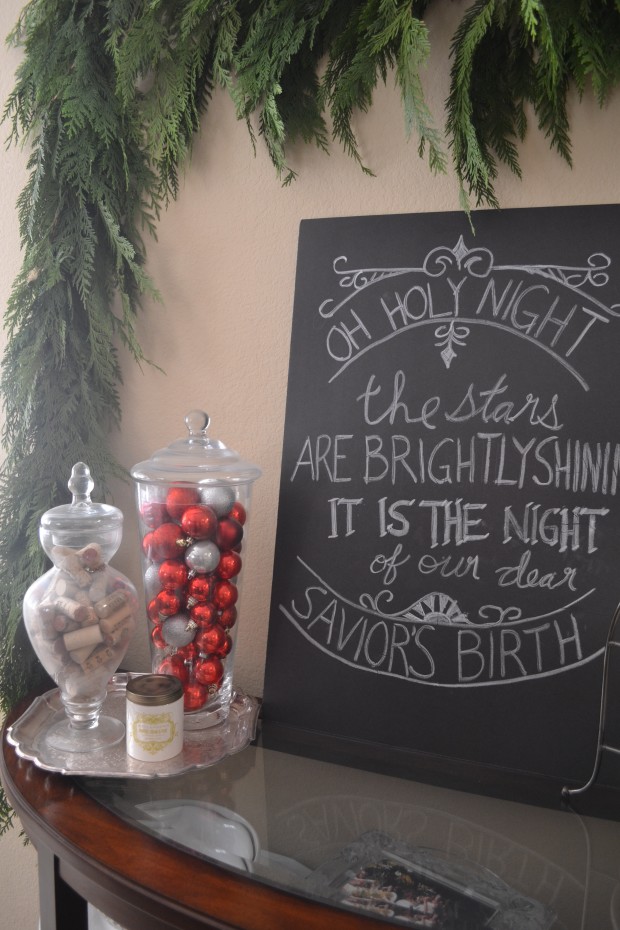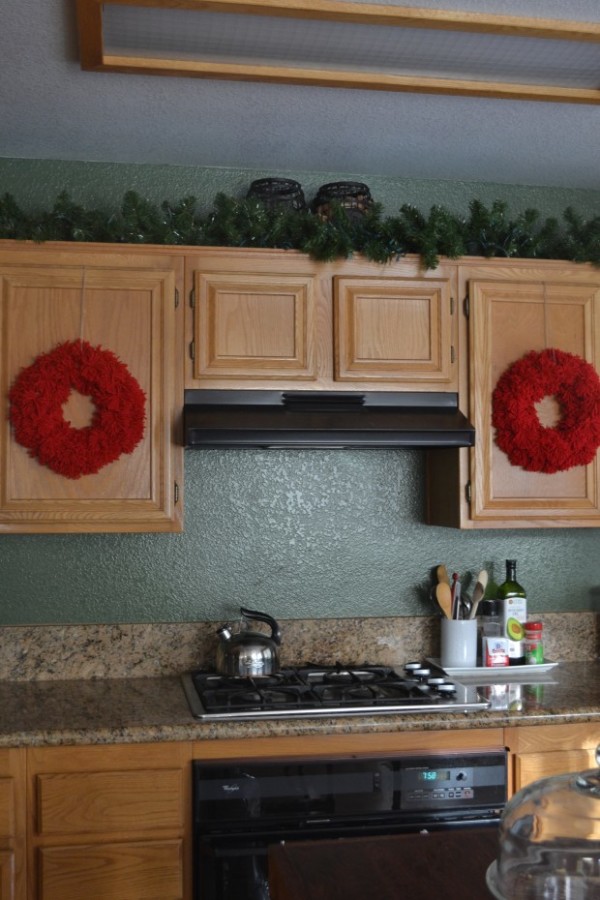 The garland above our cabinets can be lighted but I was in need of an extension cord and didn't take the time to find one.  The yarn wreaths are held up by twine that's just taped to the inside of the cabinet.  Fingers crossed they stay in place all season long.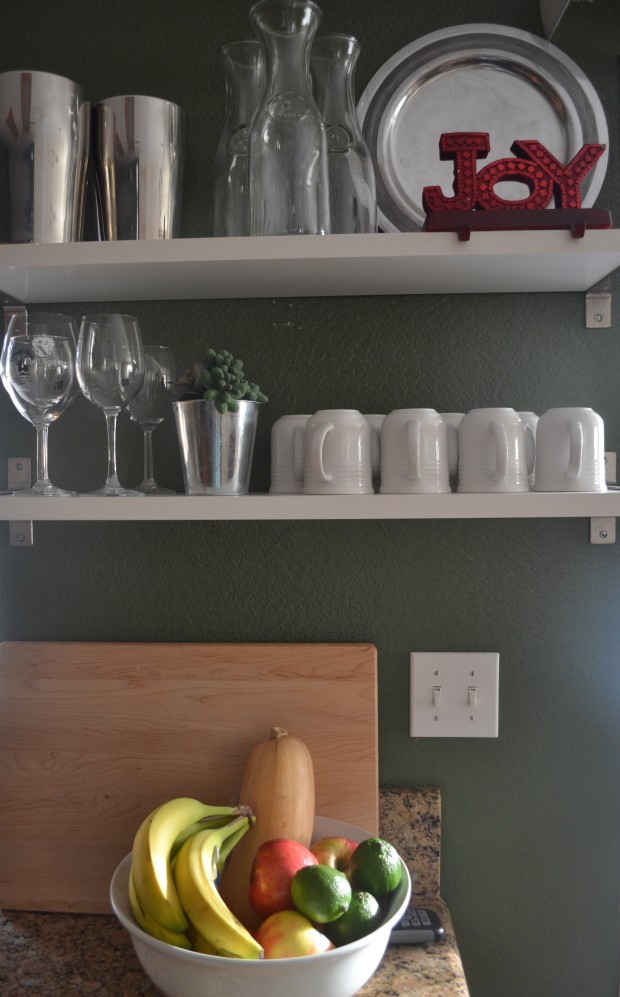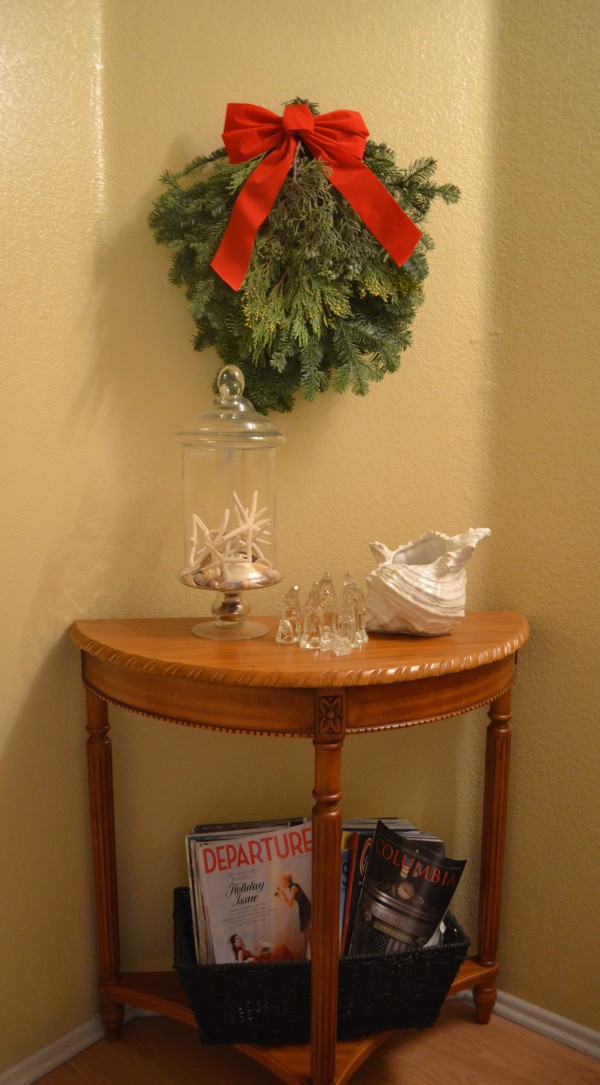 The lighting isn't the greatest but this is the Christmas decor in our half bathroom.  It's a black hole as far as receiving any natural light.  I purchased the swag from Trader Joe's for $10, and it smells amazing!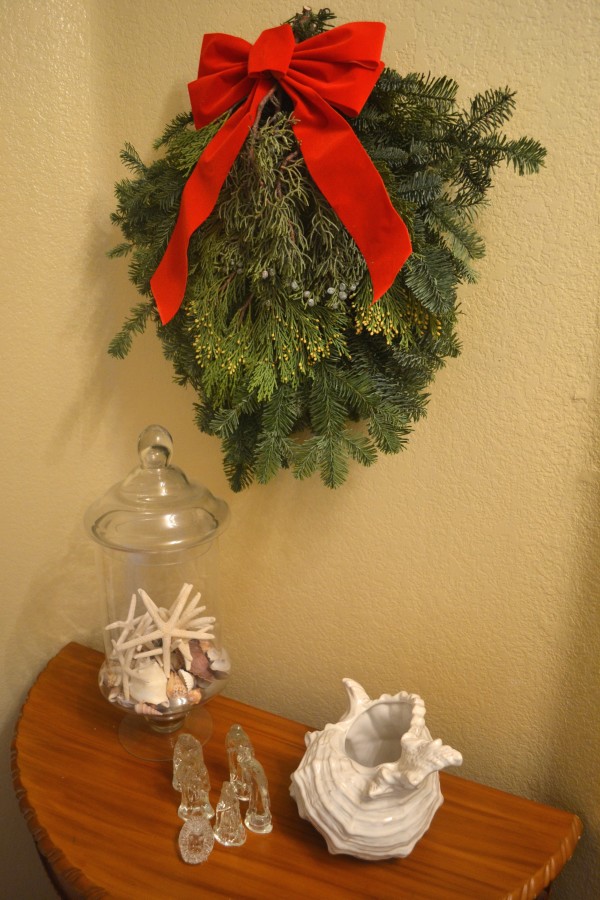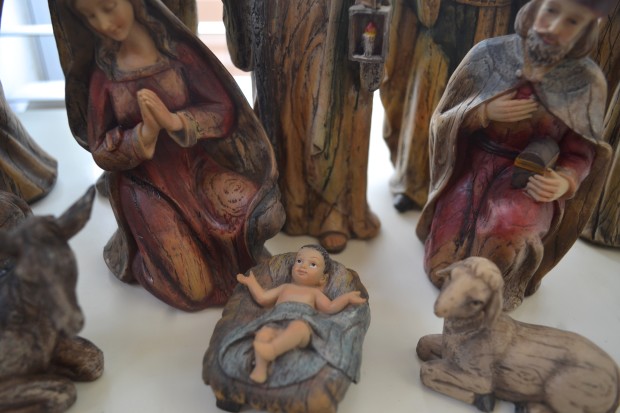 The reason for the season!
Well, that's a wrap on our Holiday Home Tour, thanks for stopping by and taking a look.  Now, here's hoping my toddler doesn't decide she needs to check it all out by pulling it down onto her level.  Have a great weekend doing something festive and relaxing!