Happy Monday everyone!  Did you see the surprise that I posted on Friday?  I'm still so excited about our new house!  Today is also pretty exciting because I'm hosting my very first giveaway!
All you have to do to win is enter below by visiting my facebook page, subscribing to the blog or visiting me on Pinterest or Instagram.  Be sure to tell all your friends too, because you could win $25 to a trio of stores with great celebratory party and home gear; Marshall's, HomeGoods, and TJMaxx.
I love these stores because you can usually find quirky little items, name brand products for less, and a plethora of goodies for any party.  I went to my nearby Marshall's and snapped some pictures of fun things I found.  And yes, I got a few weird looks while I was taking pictures of everything in the store and rearranging shelves to get a decent picture.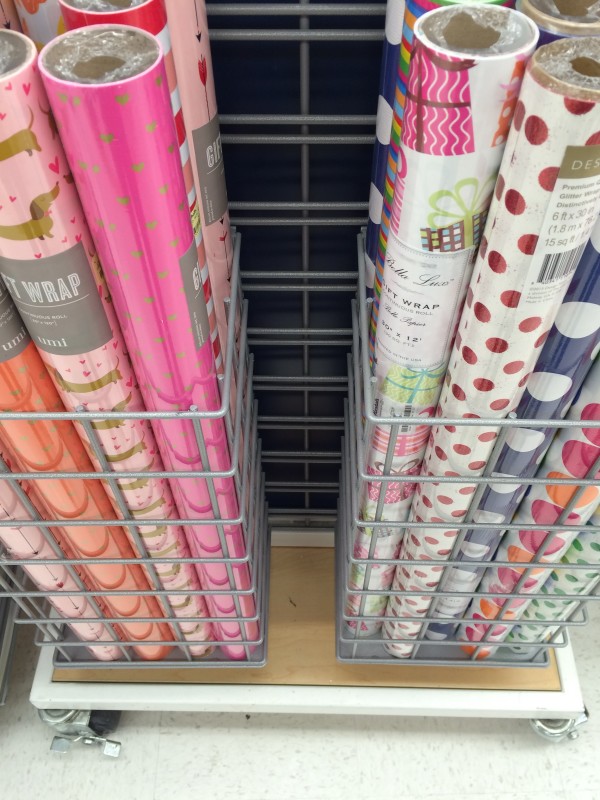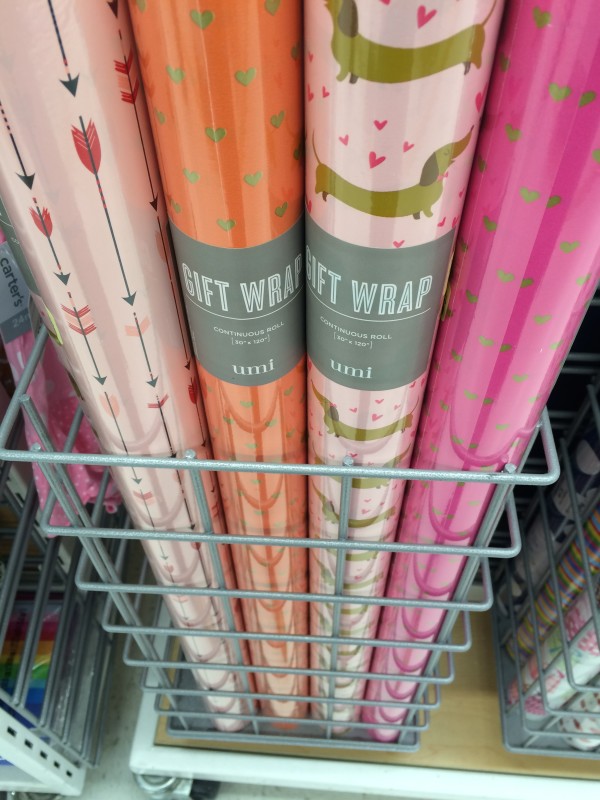 Wrapping paper is one of my favorite things to buy at any of these stores.  I always find really cute patterns and on trend color options.  Right now there were a ton of seasonal wrapping paper for Valentine's Day and even a green glitter polka dot pattern that would be perfect for St. Patrick's Day.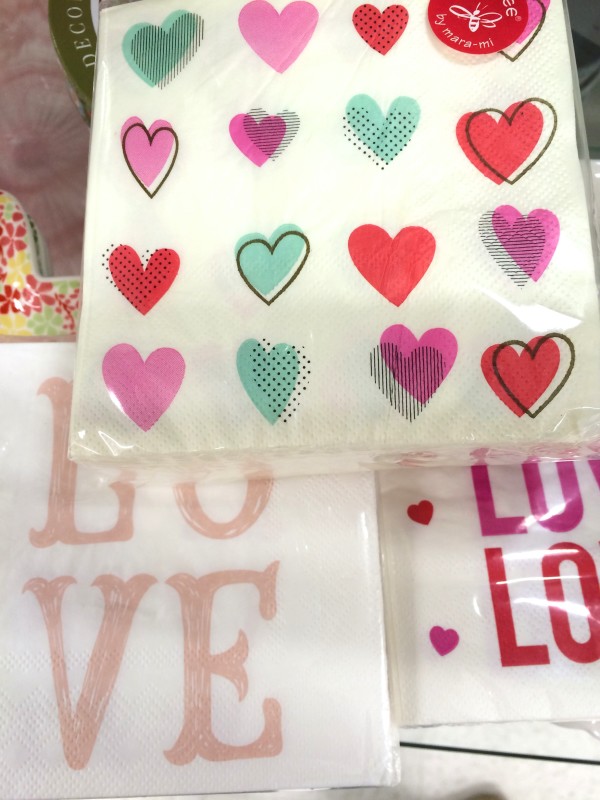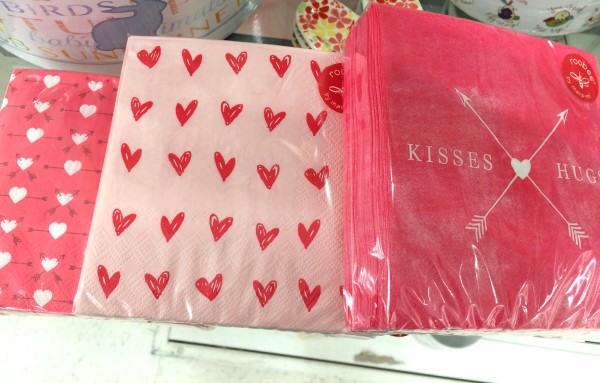 There were also a lot of seasonal cocktail napkins, along with some Easter decor.  These napkins are so versatile you could definitely load up on these and use them for a girls night in, an anniversary dinner party, or heart themed birthday party.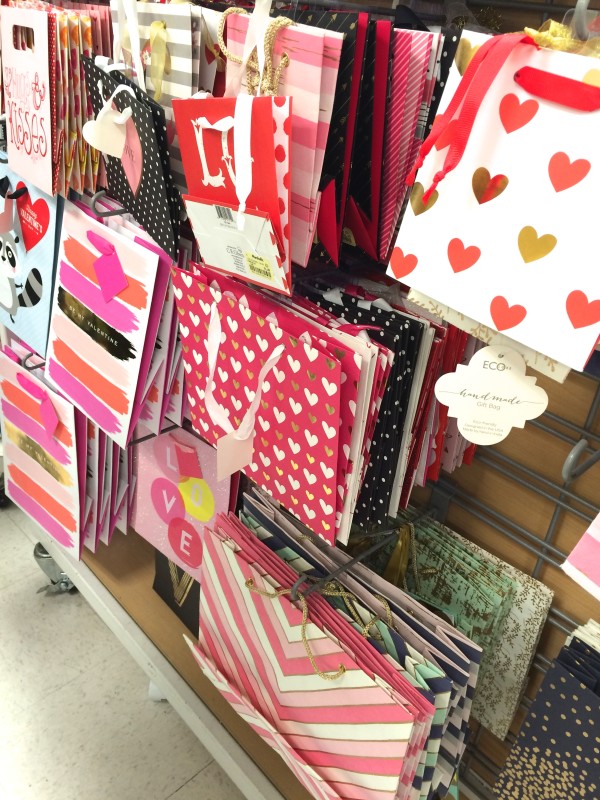 Again, there is a lot of great seasonal and general gift bags and tissue paper.  Obviously you can use these for gifts, but there are so many other things you can do with them too.  You can make a tassel garland or tissue poms with the tissue paper and if you really like the design of a gift bag you can cut it out and frame it for inexpensive decor.  It would look really cool to frame a bunch of gift bags that go with your party them.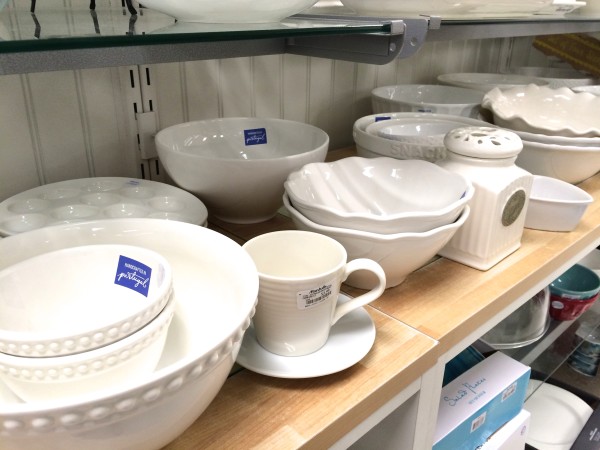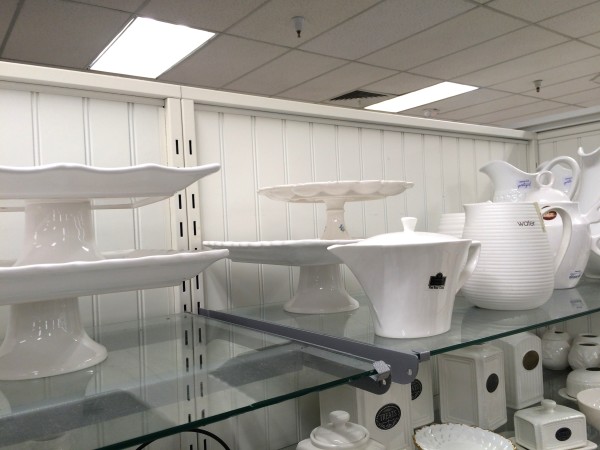 If you need to stock up on basic serving ware, you can easily put this gift card to use.  If you need suggestions on what kind of basic serving pieces I recommend, check out this post.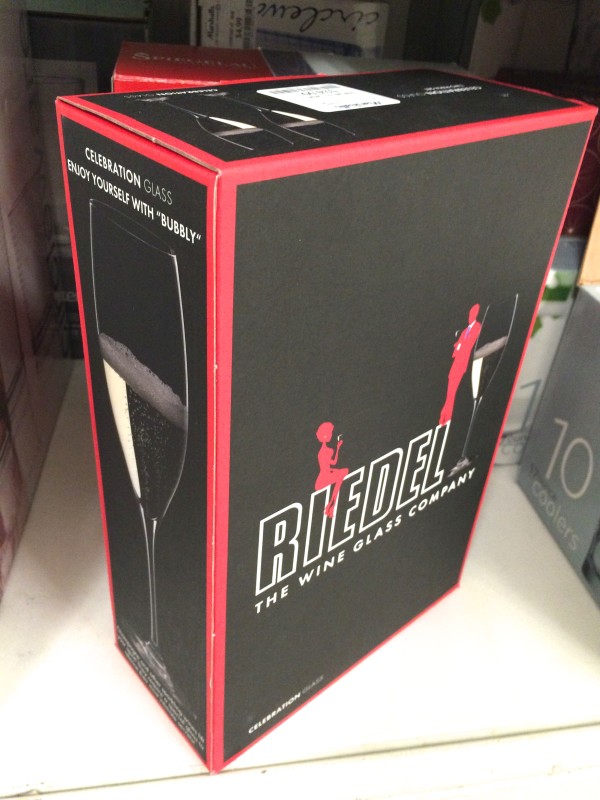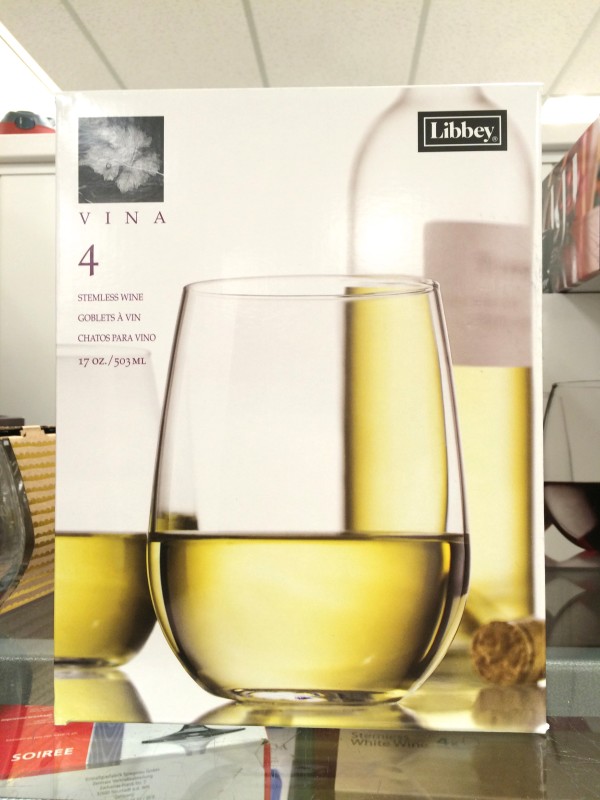 This trio of stores is also a great place to stock up on champagne and wine glasses.  You can typically find packs of four or six glasses fairly cheaply.  I love having a stockpile of plain wine and champagne glasses for parties, it's just so much nicer to drink out of a glass that's designed for a specific beverage rather than a regular cup.  There's no better way to celebrate than with a nice glass of champagne!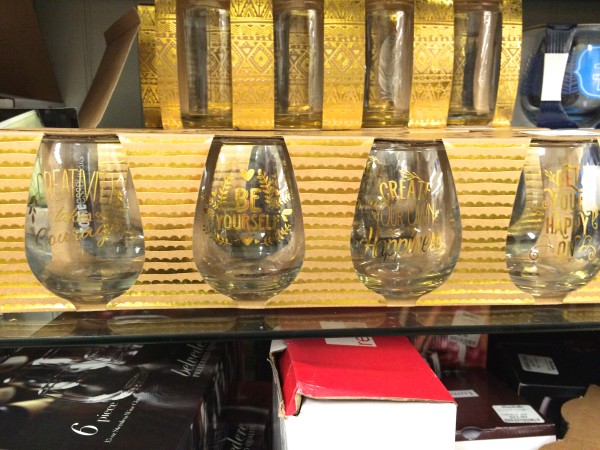 I also found these super fun stemless wine glasses with inspiring gold sayings. They say, "creativity takes courage," "be yourself," "create your own happiness," and "get your happy on."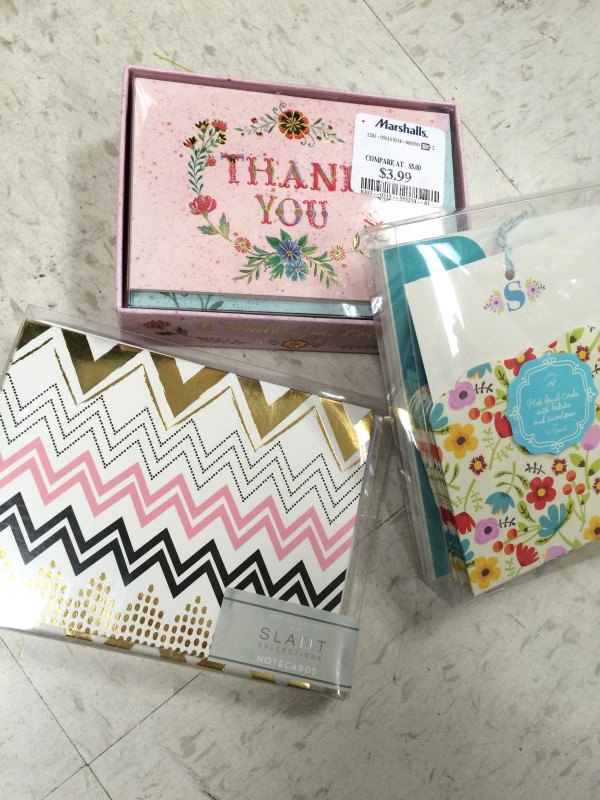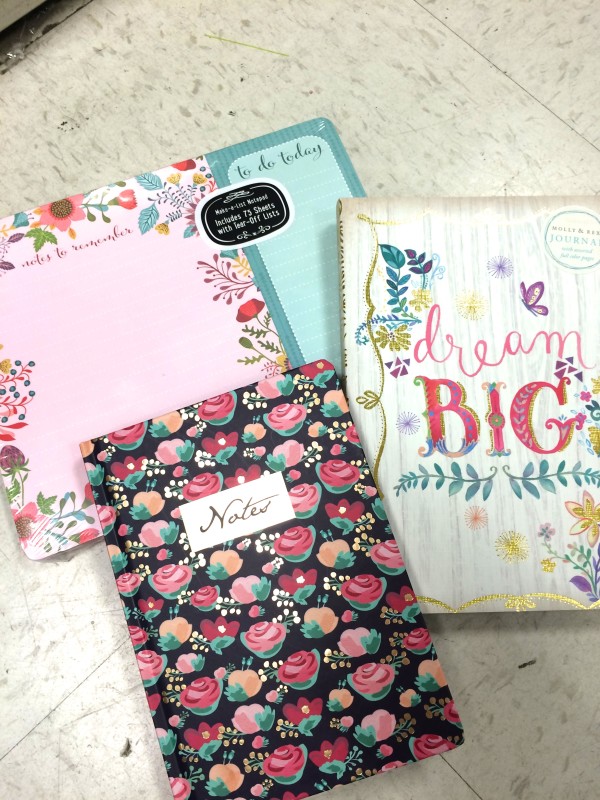 If you need to stock up on note cards, thank you cards, or note pads, you will definitely find some cute ones at any of these stores.  I love grabbing a pack of thank you cards pretty much any time I'm here.  I love that note pad to do list because it's detachable, how clever.  And those "S" note cards are tags that come with twine, perfect for hanging on a gift.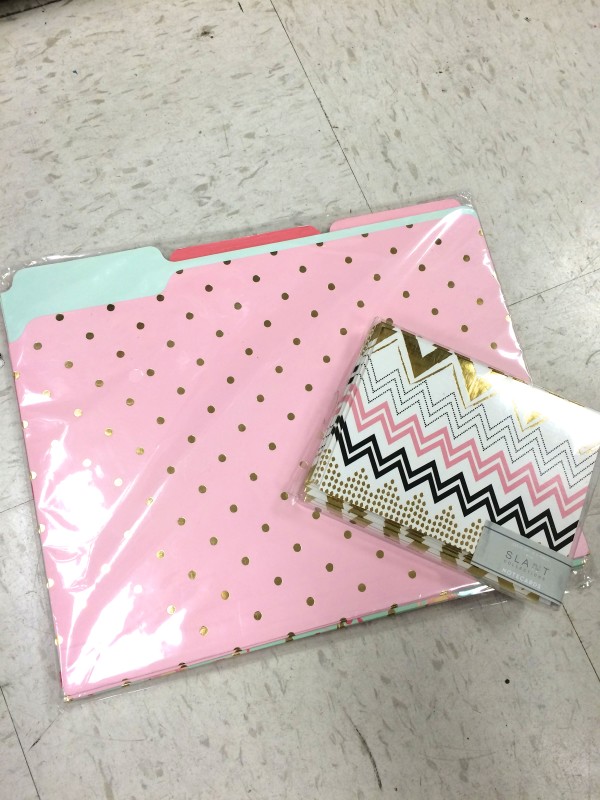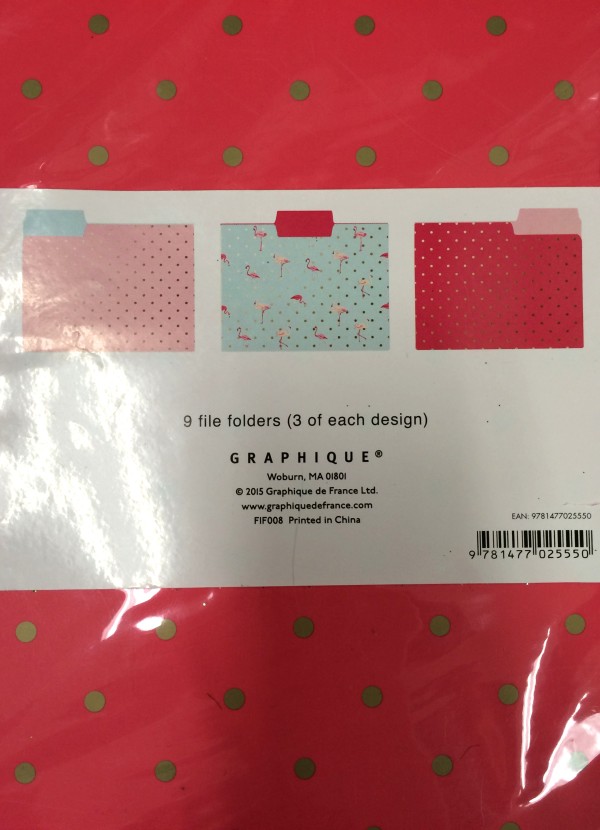 I literally fell in love with these patterned file folders.  The colors and patterns are just so cute, I mean look at those flamingos!  I'm surprised I passed them up because I know it would be a celebration every time you'd open your drawer with these!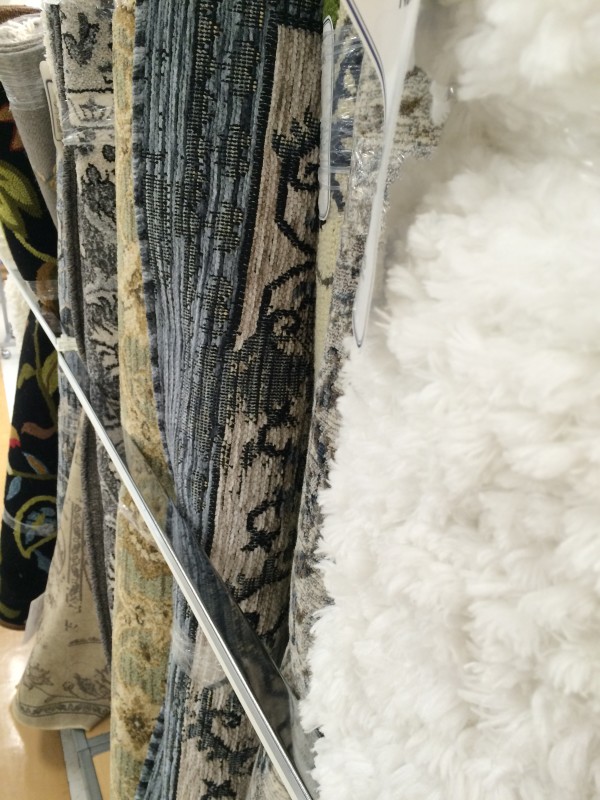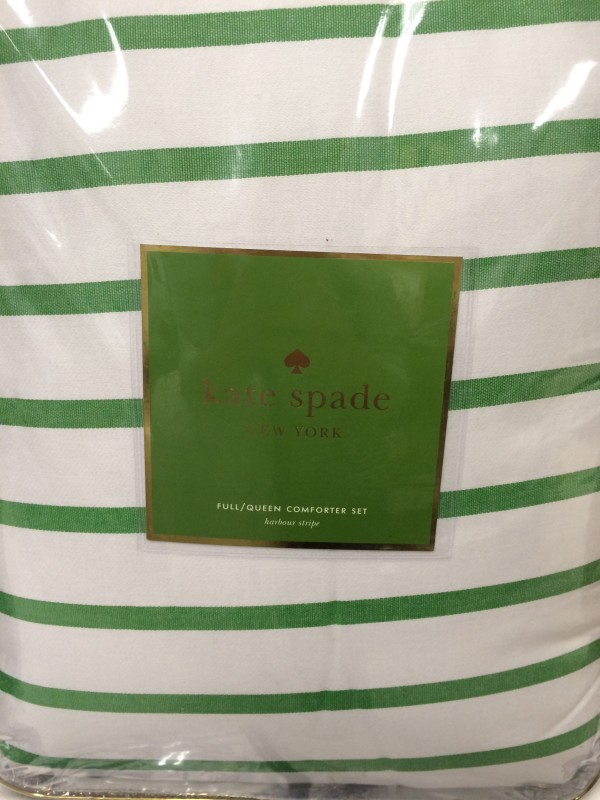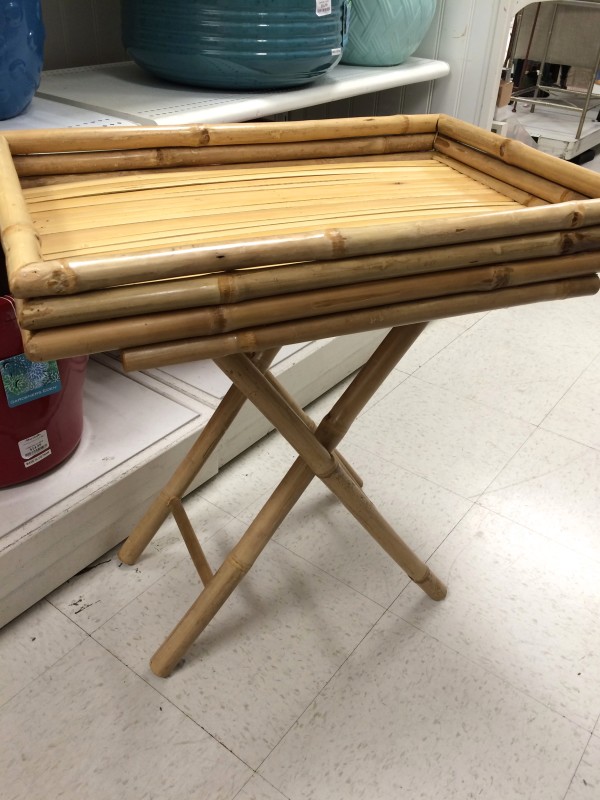 There are also a lot of great home decor items at my local Marshall's and HomeGoods does home decor so well you practically want everything in the store.  I spotted a really nice variety of rugs with current patterns and colors, plus that white fluffy rug felt like a cloud, so soft.  This Kate Spade comforter was fairly priced and I love that Kate even makes sure her packaging is on brand.  The clear bag was trimmed in gold, of course.  I also thought this little bamboo side table could be really fun between two armchairs with some cocktail accessories displayed on it for a little Asian/beachy flair.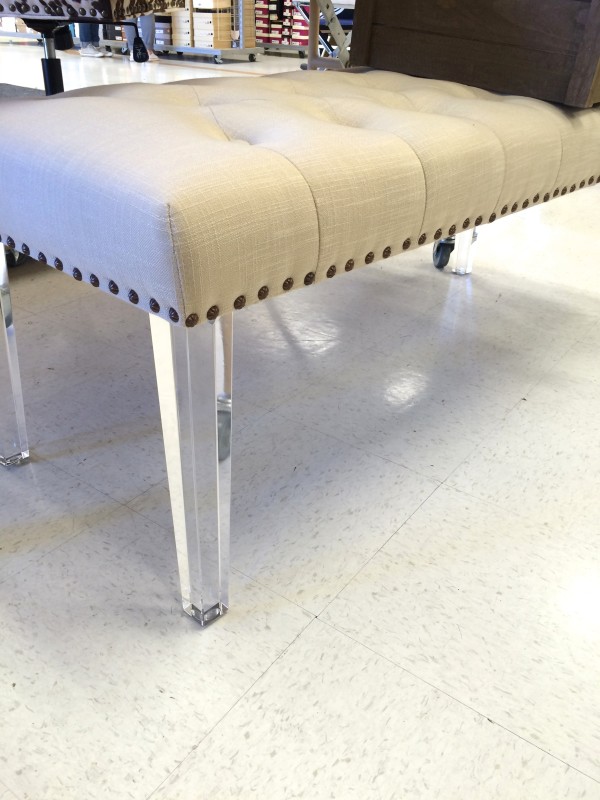 And literally on my way out the door I spotted this awesome bench.  I love the linen fabric, nail head trim, and those lucite legs!  So pretty!
Ok, now's your chance to enter the giveaway and hopefully find some great items your self at Marshall's, HomeGoods, or TJMaxx!  Be sure to enter using the drop down menu on the Rafflecopter below, the giveaway will run for a week so be sure to come back and keep entering each day.  If you win what do you hope to find and use your gift card on?