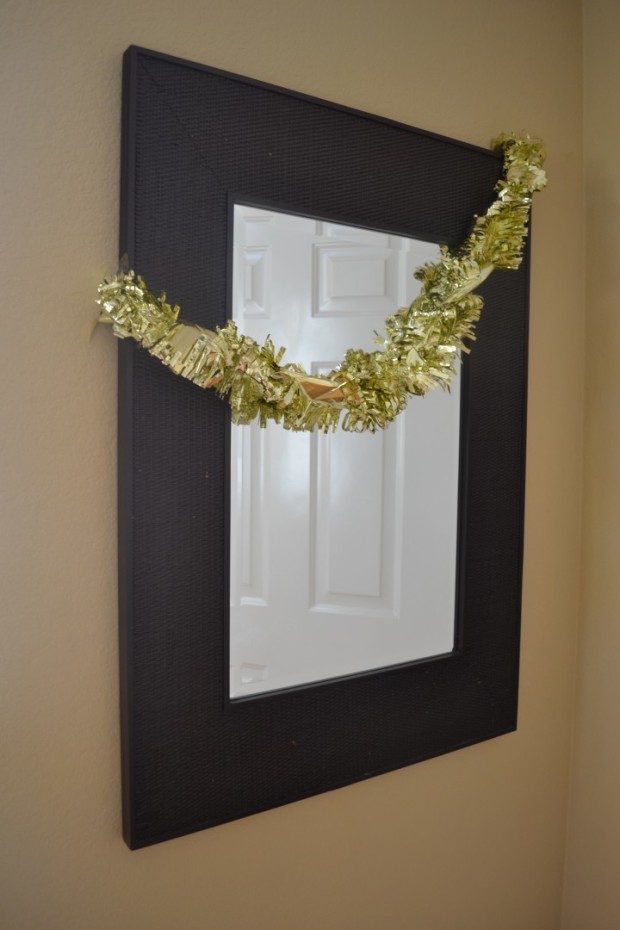 Who doesn't love fringe?  It's all the rage right now and this easy DIY fringe garland is right on trend.  It makes excellent party decor for all kinds of events.  Put it on a table, hang it for a photo booth backdrop, or decorate for New Year's Eve with it.  It's very versatile and really easy to make.
The supplies you'll need are:
tissue paper, wrapping paper, or foil paper
fringe cutting scissors (I have these and love them)
That's it, just two things and a little time and you'll have an awesome fringe garland to use so many ways.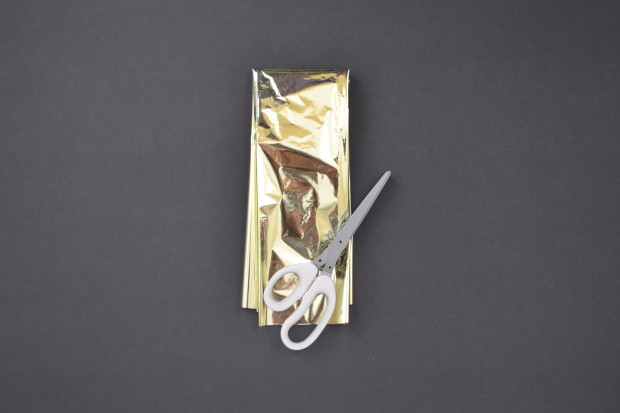 The first step to making the garland is to lay whatever paper you're using out flat.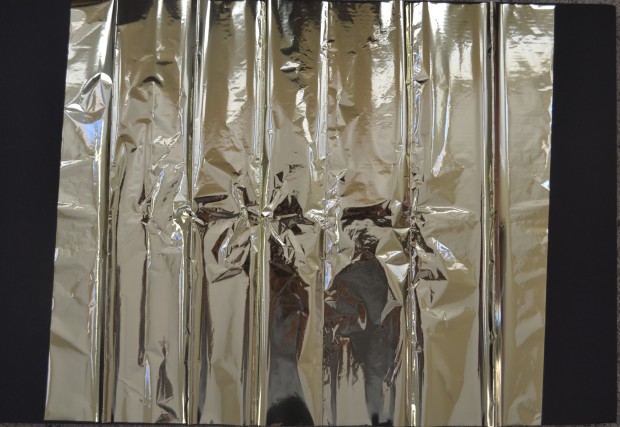 Then, fold it over so you have the longest length.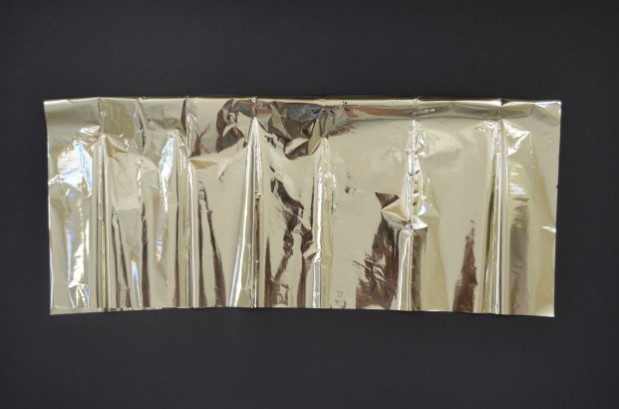 Fold it over again.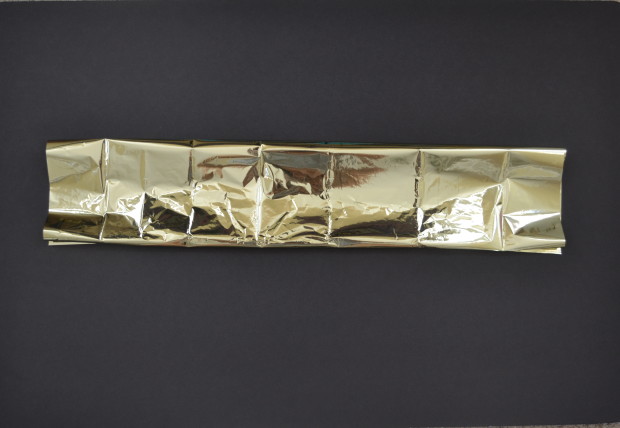 Now, start using your handy fringe scissors and cut about 1/3 across the paper the entire length of the paper.  This is kind of a two hand task at this point because one hand may be needed to hold the tissue paper layers together in order to cut it.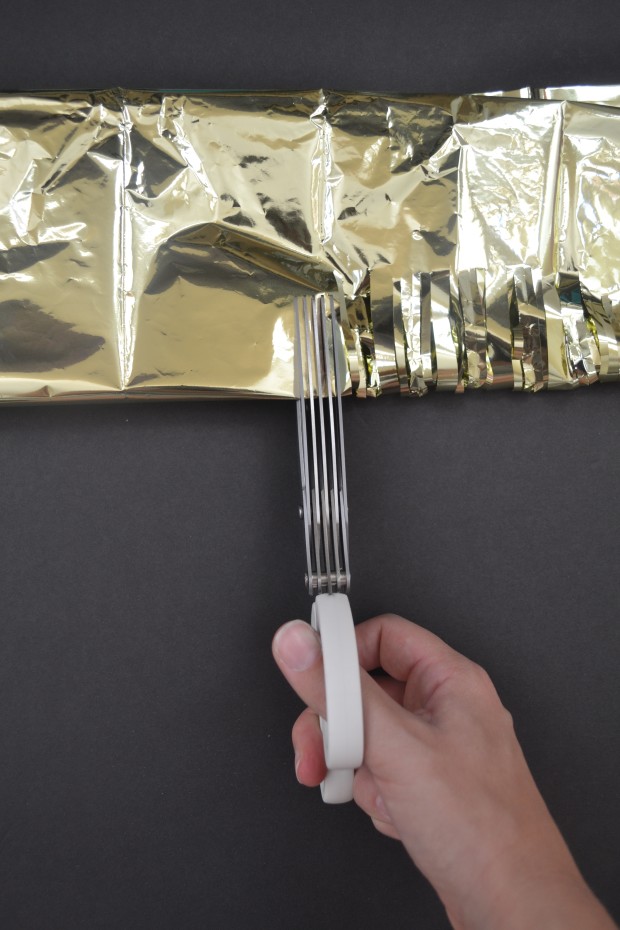 Once you've got one side of the paper cut lengthwise, flip it over and cut the other side.  Holding the paper as you go is crucial at this point so you can get clean cuts down the entire length of the paper and semi-regular sized fringe. Be sure not to cut all the way across the paper.  You'll want to cut approximately 1/3 across from this second side, leaving about an inch of uncut paper in between each side of fringe.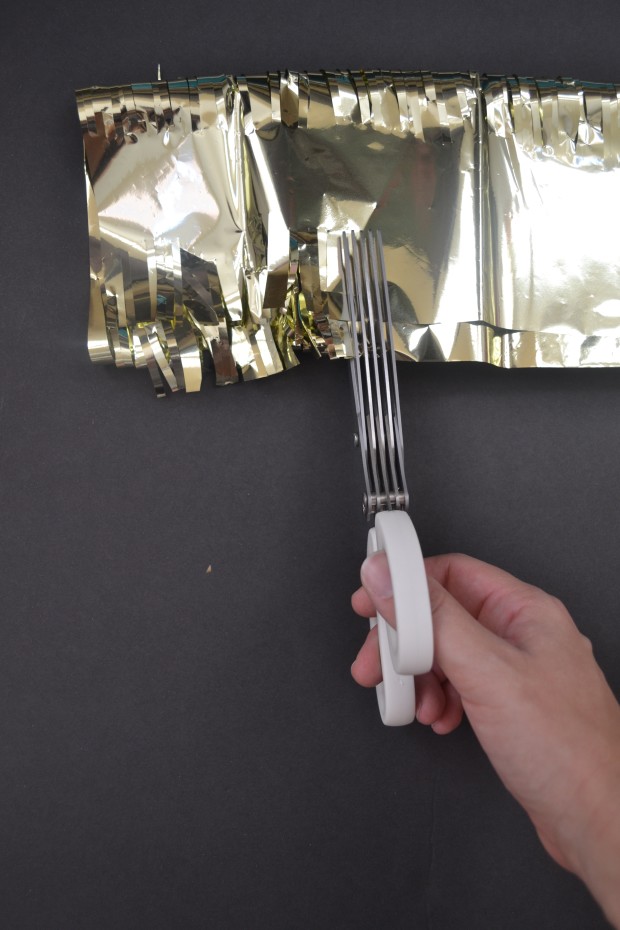 Once each side of the paper is cut lengthwise, all you have to do is twist the middle uncut portion of the garland to create a twisty, spiral look.  This step is much easier with tissue paper than it is with foil paper.  The foil doesn't tend to want to stay twisted, so I had to man handle it a little bit to get the look I was going for.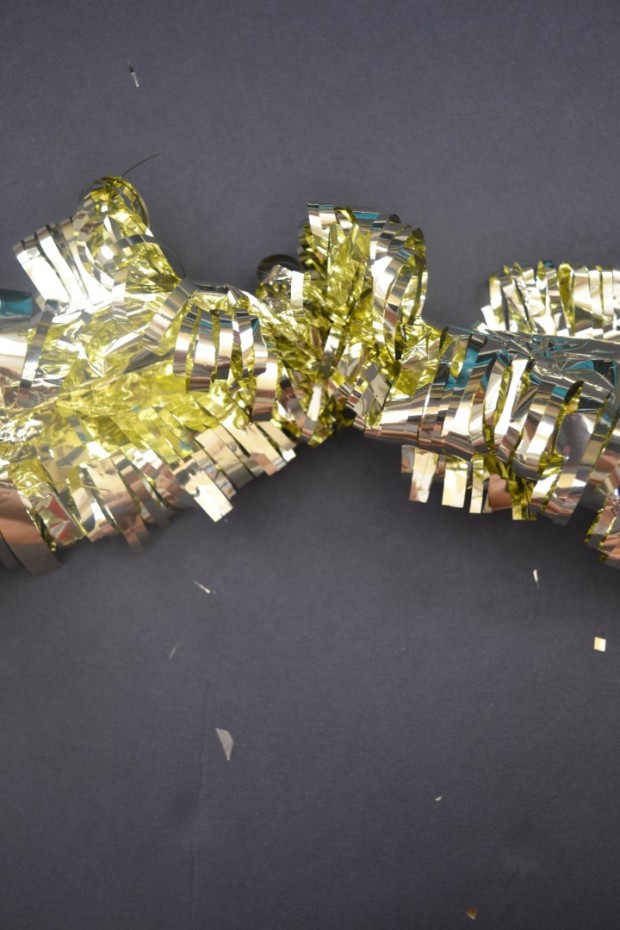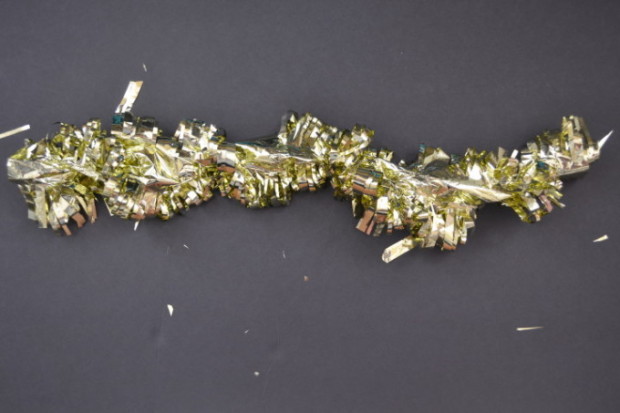 The bonus of using fringe scissors, besides making numerous fringe(s?) with one cut, is the potential for little glitter remnants once you're done cutting.  This may not be a bonus for you though because cleaning all those little pieces up is kind of hard.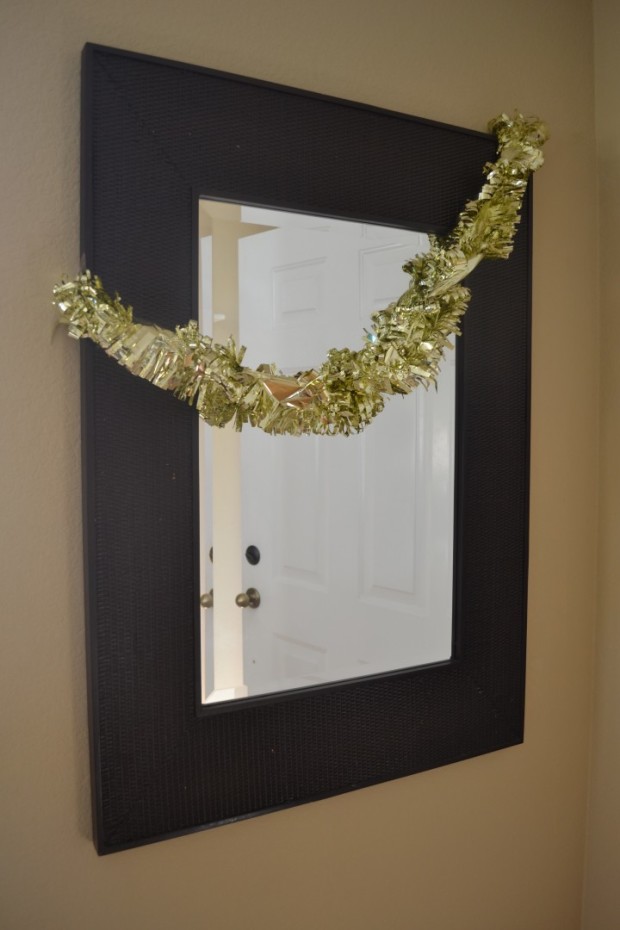 Once you're done making your garland, just hang it or lay it anywhere.  I made two garlands, stapled them together, and then hung it over the mirror.  Like I said before though, there are so many uses for something like this.  I can't wait to make a bunch more and hang them vertically for a photo backdrop.  This gold foil would look so cool with a silver foil garland for a New Year's Eve party, don't you think?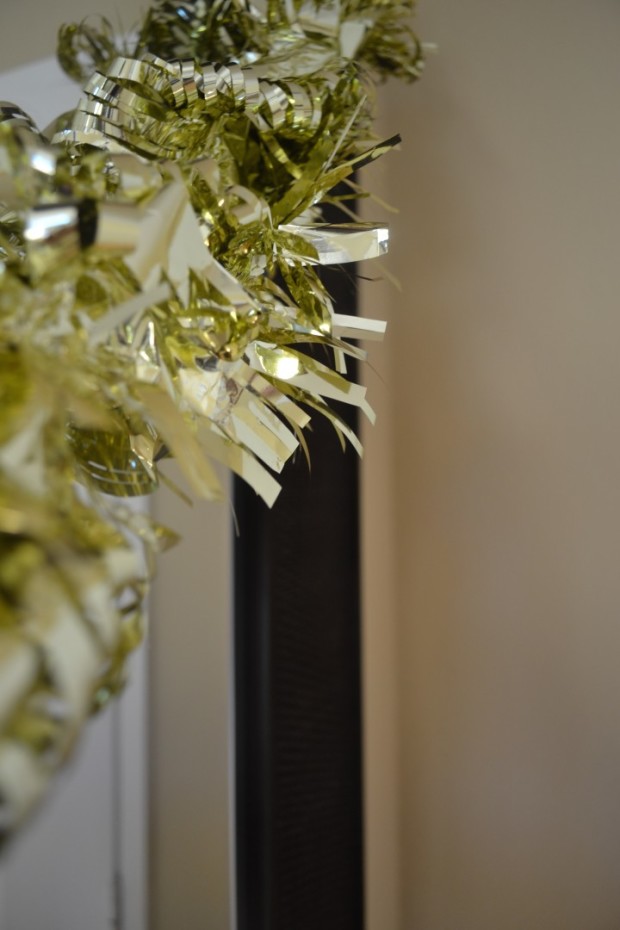 Do you think this is a DIY you'd like to try?  What would you use it for?  I'm off to go make a million more of these little guys!