Welcome back, I hope you had a great weekend!  I had to work, but there was also some time for fun too.  We have also been cranking things out around the house trying to get ready for our Housewarming Party, don't worry you'll see a full recap of that over the next few weeks.
Our new construction house doesn't need much improvement, but we definitely could use more organization.  I am tired of our "stuff" not working for us.  Some of our things have literally sat in the same spot after unpacking them, so it is time to get organized!
One place that was in desperate need of organization was our laundry room.  It constantly had stuff all over the floor, brooms crashing down, and not enough room to move around.  All that plus piles of laundry meant it was time to get some organizational systems in this little room.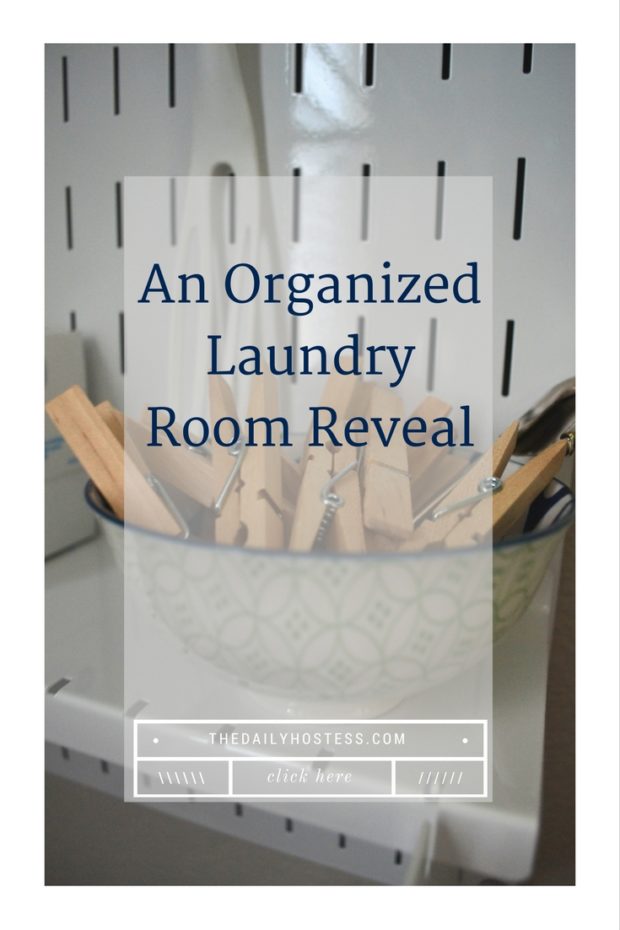 I love the way Cassie from Hi Sugarplum organized her laundry room and thought a similar solution would work great for ours as well.  The Elfa system from The Container Store was perfect to corral all of our laundry room items.  However, I didn't think the price was perfect.  After a quick google search, I found an almost identical organization system on Wayfair.  The best part is it was less than half the price!  Score!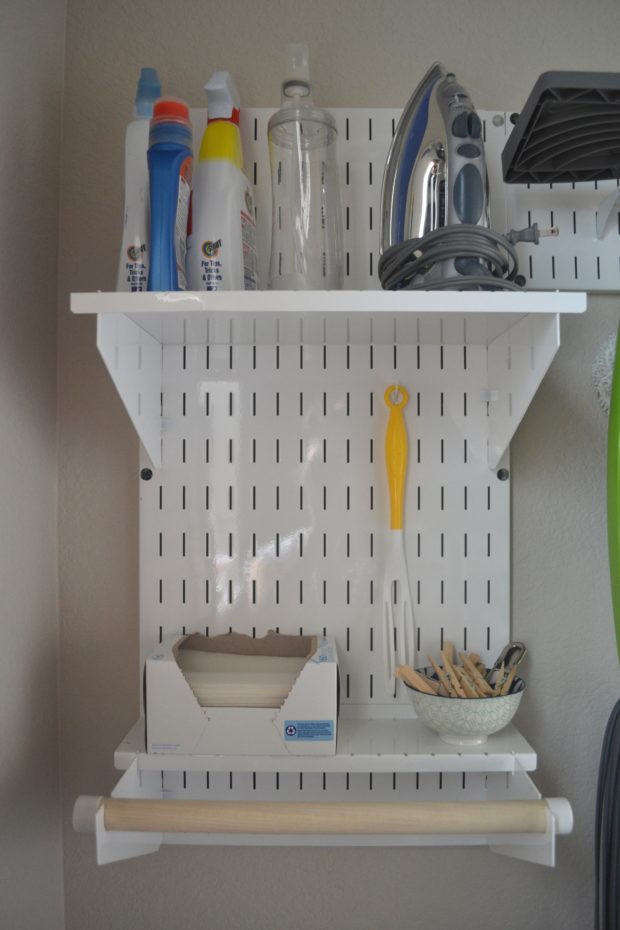 We were able to alter the configuration to fit our space better too which was very helpful.  Now all of our brooms, mops, cleaners, laundry supplies, and the ironing board have a dedicated space.  With the cleaning supplies and ironing board up on the wall so the floor is opened up.  The room looks so much bigger now.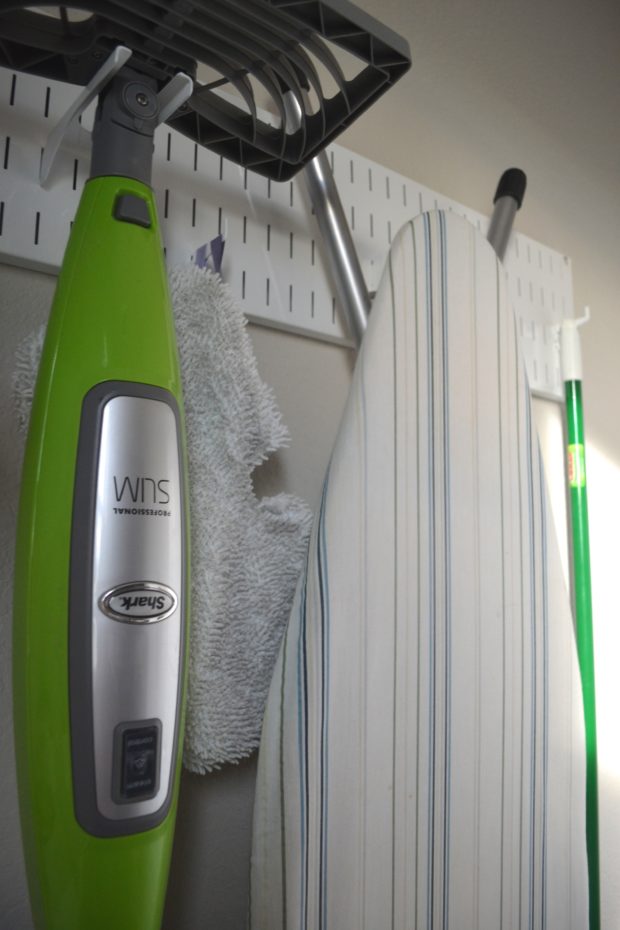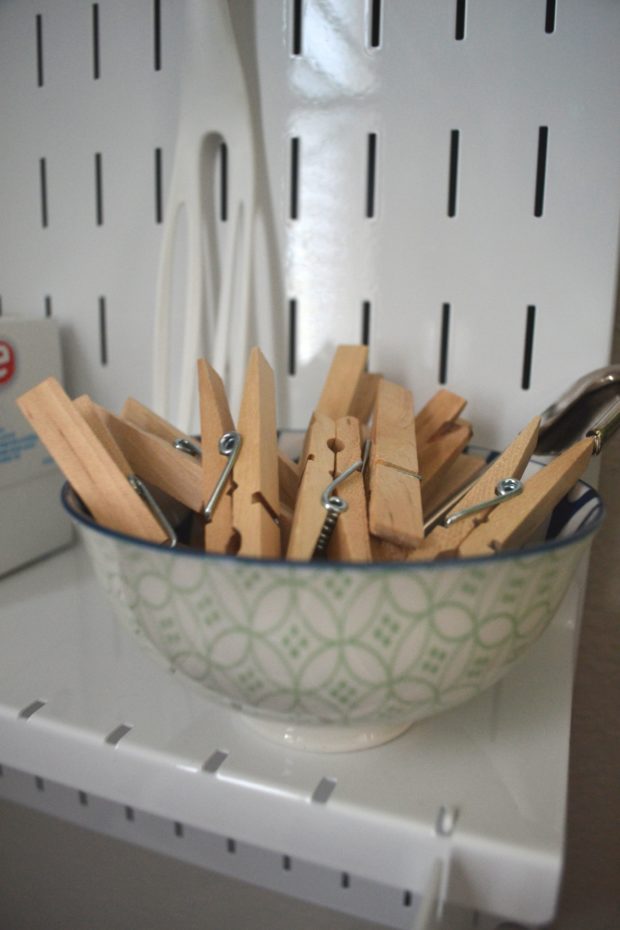 We also put up a Grundtal hanging drying rack from Ikea.  Mounting this on the wall frees up the floor space where I used to have to put a standing drying rack.  I love that when it's not in use I can just flip it down and it's out of the way.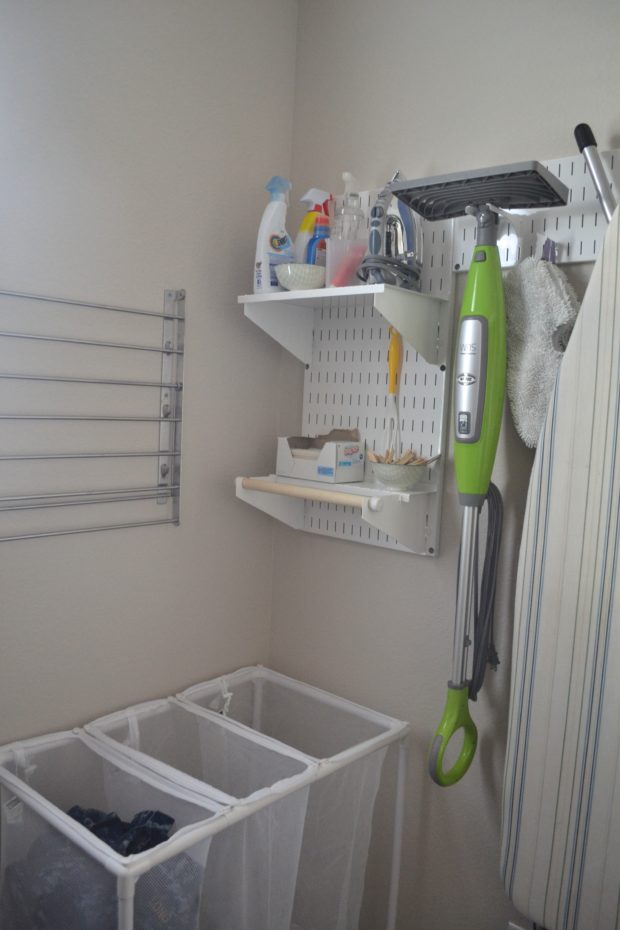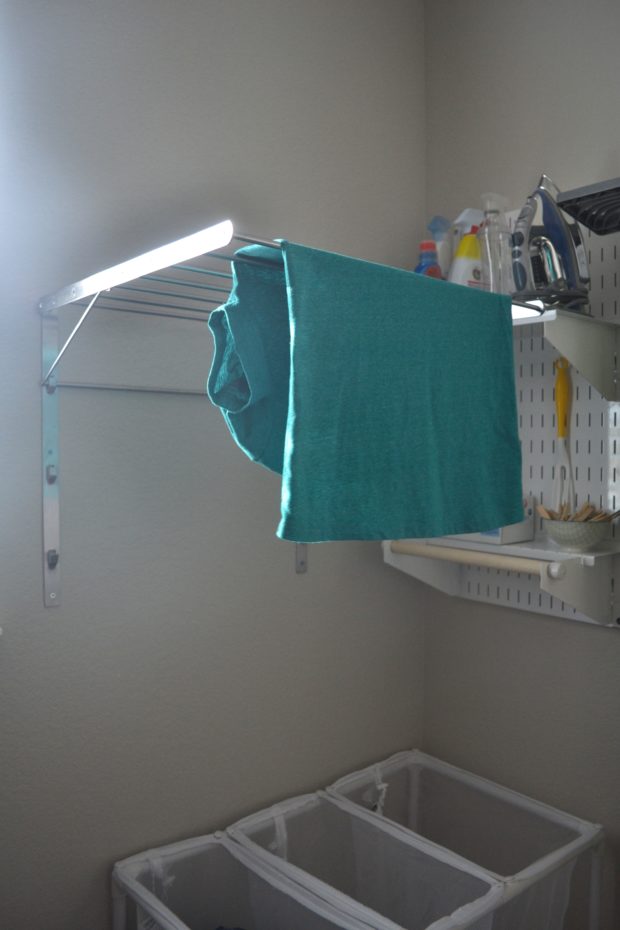 To help contain all of those random piles of laundry I put together an inexpensive three section laundry hamper.  It looks so much better than the dirty laundry thrown into a corner on the floor.  It's also a great visual reminder when the hamper is full, it's time to do laundry.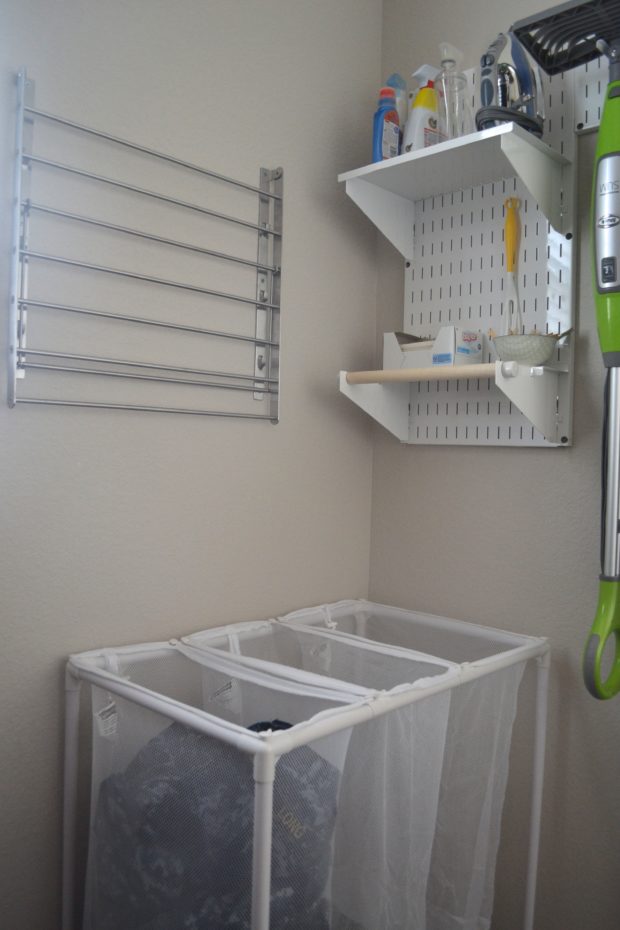 I'm pretty impressed with the impact that a few organizational items have made in this room.  I also didn't need to spend a ton of money to achieve this look either.
Here's a full cost breakdown:
The total cost was $100.95.  Not much for all of the use it's going to have.  What spaces do you have that need a little organizing?  I definitely have a lot more that still need a system in place to stay organized, but I'm going to ignore them and just hang out in the laundry room for a while.  If you need me, I'll be doing laundry, folding laundry, and sweeping!

Linked up at: Decor to Adore, Poofing the Pillows