Hi there, it's been a long time since I've posted anything.  I don't really have an excuse either, other than lack of motivation.
So I'm back today with a post that I've wanted to do, but the timing is off a bit now.  This works great for all those New Year's resolutions, but now that we're a month into the year I guess it's more of a reminder to stick to your resolutions.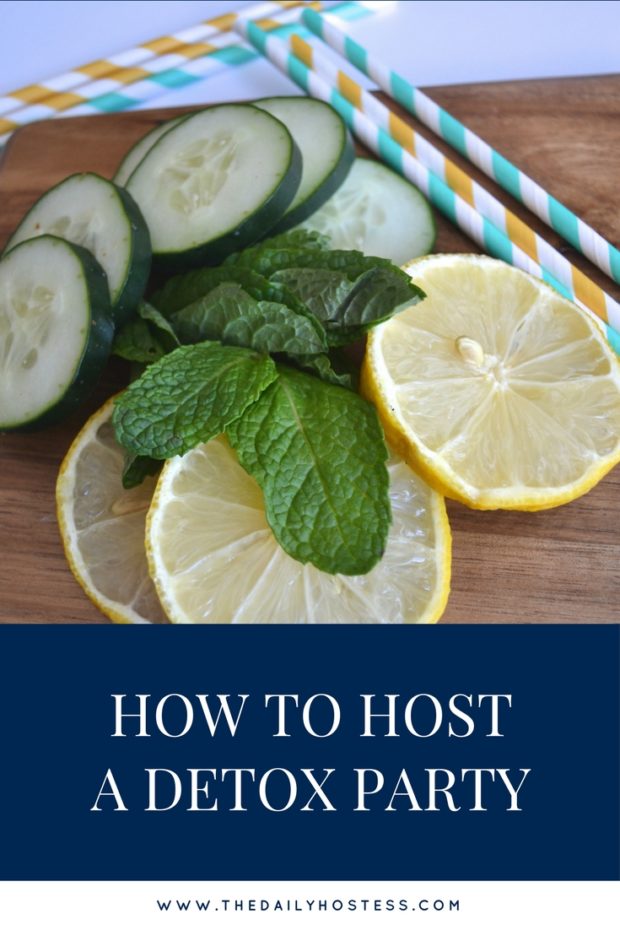 How are you doing with your New Year's resolution?
If you do need  a little kick in the pants to keep up with it, try hosting a party.  It's one of the best ways to get things done.  Want to clean your house? Host a party.  Want to eat better and workout more?  Host a detox party.
A detox party is a great way to set the reset button, get you on a healthier path, and a jumpstart to getting rid of all the stuff that's not good for you.
Gather all of your friends and work together to get healthier by sharing healthy recipes, motivating workouts, and ways to cleanse your body.  Check out my party plan below for lots of things to incorporate into this detox themed party.
Detox Party Decor and Atmosphere
Set the mood for your party by keeping it simple, fresh, and clean.  No need for a lot of decor.  Get people in the mood to workout by setting up a couple yoga mats and light weights.  Be extra thoughtful and provide a few towels to wipe any sweat.  Turn on a yoga channel on youtube and you'll have a permanent instructor throughout your party.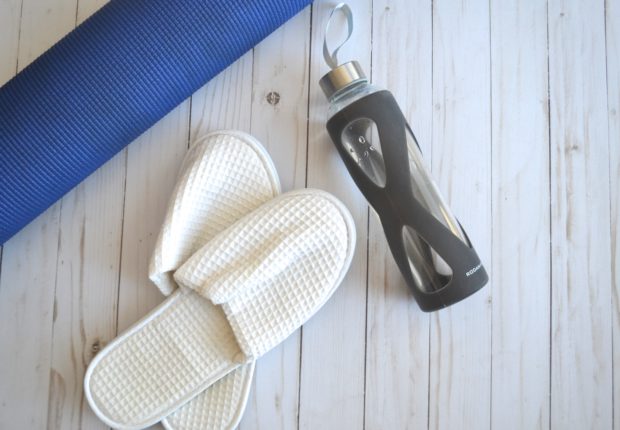 Get everyone in the mood for an easy workout by diffusing some essential oils.  It not only will smell nice, but if you diffuse lemongrass it will help with thermogenic activity in the body.  Be sure to remind everyone to wear easy workout wear.  Check below for the most loved workout pants!
If you want a more laid back, spa like detox party provide your guests with simple robes and slippers while diffusing some lavender.  It will help everyone relax.  Remind everyone to wear something casual and comfortable.  Provide a few tools to help everyone give themselves massages.
The foot massager listed below is an easy way to relieve any foot tension.  You could also ask guests to give each other hand massages. Or if you really want to get fancy, pay to have a masseuse come to your house to provide chair massages.
Detox Party Refreshments
To help everyone reset and stick to their resolutions provide some healthy snack options.  Anything with lots of fruit and vegetables is a great idea.  Here are a couple recipes that look delicious:
For drinks, I highly recommend providing some fruit infused water for everyone to sip. A really simple recipe is lemons, cucumbers, and mint.  Cut them up and let them steep in the water for a few hours before serving.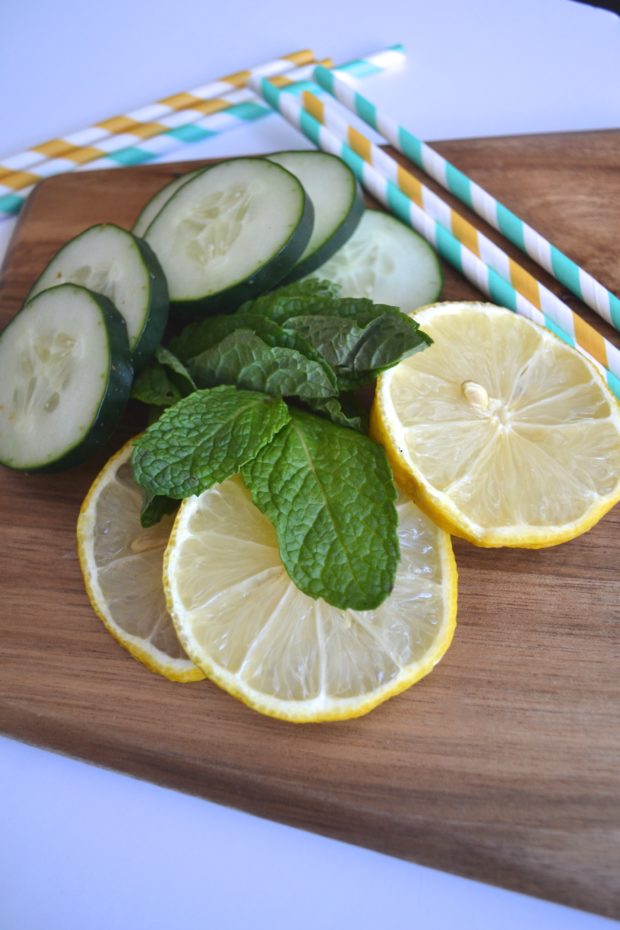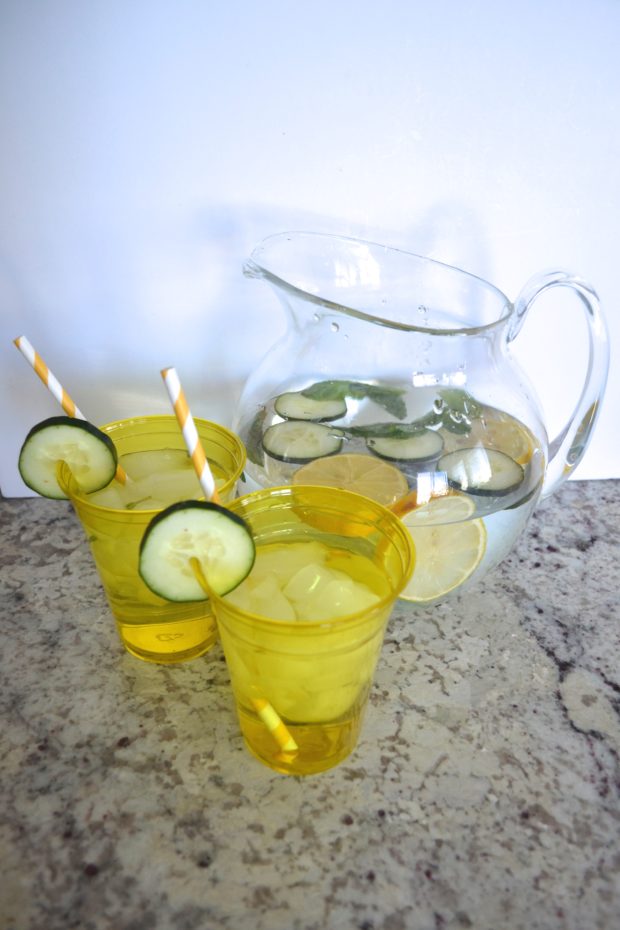 A cut cucumber makes the prettiest garnish!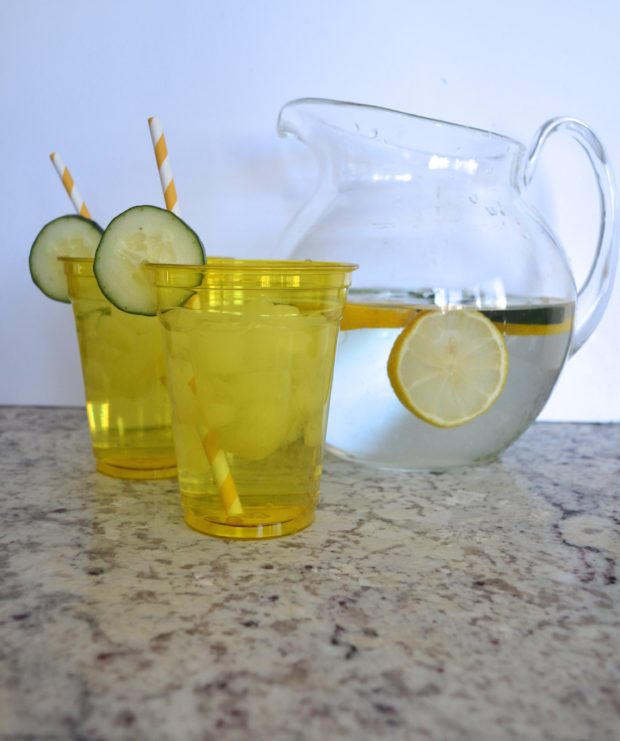 Another really great idea is to set up a juice or smoothie bar with a powerful blender like a Vitamix.  Let your guests mix up their own juices and smoothies by providing a variety of fruit and mixers.
Party Favors
Send your guests home with something that will continue to help them detox after the party.  Bath bombs are a great way to get even more toxins out of your body while relaxing in a hot bath.  Try setting up a station at the party for everyone to mix up their own bath bombs to take home with them.
Feel free to shop any of these recommended products to help you throw a detox party.  Affiliate links are used, but all opinions are my own.
I think this is such a fun, unique party idea.  It's only more perfect depending on when you host the party.  The beginning of the year is a great time to detox and get resolutions off to a great start.  But you could also host this after a bachelor/bachelorette party, after a night of celebrating a milestone birthday, or for Mother's Day.
I hope this detox party plan helps motivate you to stick to your resolution and if not, then throw this party and I'm sure you'll be motivated again!