Typically at the start of each month I like to do a round up post of ideas for parties all month long.  I've gotten out of the habit, you know, because I had a baby and all!  Well I'm back to it this month with lots of ideas to celebrate all month long.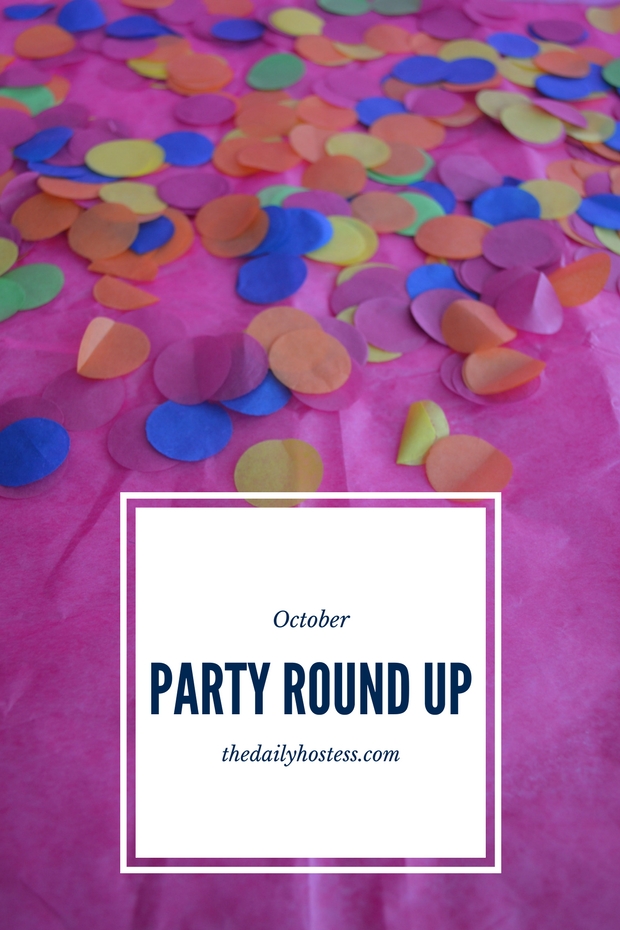 I think October is thought of for two reasons, Halloween and Breast Cancer Awareness Month.  So to start lets kick it off with one of those events.
October: Breast Cancer Awareness Month
To raise awareness for breast cancer while also celebrating, try hosting a fundraising party.  Host a party, bonus if it's a pink theme, and donate what's raised to the Susan G. Komen Foundation.
So how do you host a fundraising party?  There are so many ways!
Put gift baskets together and have people buy them as their party favor, donate the proceeds to your charity
Pass around a basket and take a collection, just be sure to include that you'll be doing so on the party invitation
Do any of your friends have a talent?  Painting? Singing? Ask them to perform and charge for tickets
Sell memorabilia at the party and donate the proceeds to your charity
October: Opal Themed Party
October's birthstone is Opal.  Opal is a fun gemstone full of sparkling ice blue and blush pink colors.  If you have a birthday in October it's a great idea to throw a party with an ice blue and blush pink color scheme to celebrate your birthstone.
These are great inspiration boards for your color scheme.
Get your invitations here to carry the color scheme through from start to finish.
October 11th: International Day of the Girl
There are so many ideas to celebrate this day.  Be super girly and host an in home spa day.
Have a girls sleepover where you watch girl themed movies like Wonder Woman.  Complete the evening with a popcorn bar.
If you want to have an adult celebration of International Day of the Girl, host a "Glitter and Glam" party.  Ask all of your guests to wear something sparkly, have sparkly decor, and even add sparkles to your drinks and food.  Try this method to make your ice glitter!
October 16th: Bosses Day
You may not have a boss that you love to work for, but if you're so lucky to enjoy your boss, why not celebrate them? Here are several ideas to give them a little treat with a fun twist on them.
Free printable donut labels are the perfect way to jazz up bringing donuts to the office and for your boss.
Or if you'd rather give your boss a little thirst quencher, try this lemonade printable.
Oct 31st: Halloween
There are so many ways to celebrate Halloween besides just dressing up in costume on the day.  Make it a party all month long!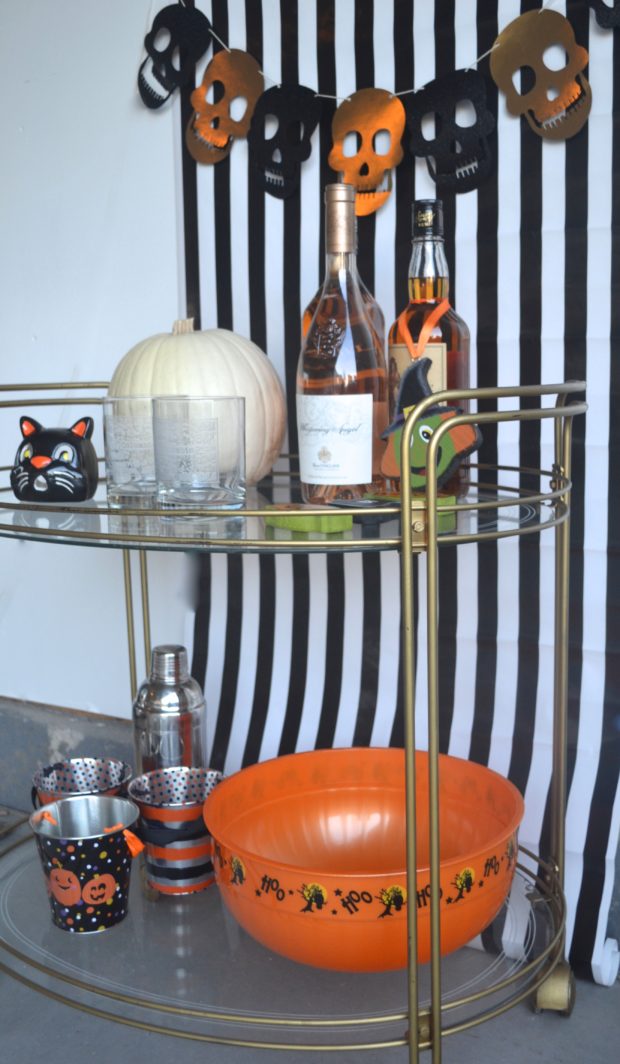 Set up a Halloween bar cart for happy hour throughout the month.  You can get all the details on the one I set up last year here.
You can also spread the celebration to your neighbors by giving "boo baskets."  If you're unfamiliar with what that is or how to do it, stay tuned because I'm going to be sharing all the information you'll need in an upcoming blog post.  Plus, I'll be offering a free printable to label your boo basket.
What else are you planning on celebrating in October?  Did any of these ideas inspire you to throw a party or spread some celebration?  Tell me in the comments below!
I can't wait for you to see all we have planned this month here at The Daily Hostess!