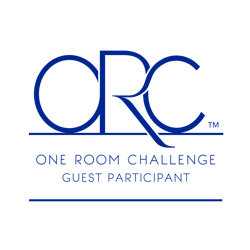 Today is the first week of the One Room Challenge, a six week series hosted by Linda at Calling It Home, where she selects 20 talented designers and bloggers and challenges them to transform a room in just six weeks.  It's crazy to see what happens over the course of six weeks, and the before and afters are nothing short of amazing.  I will be participating for the first time (I'm not one of the selected designers, I'm just playing along) and featuring my shared office/craft room and playroom.  I'm hoping the six week deadline will help me accomplish some of my goals for the room.

Here are some pretty rough before pictures.  At this point we've put furniture and toys in the space and that's about it.  This room has to pull double and sometimes triple duty so there are a lot of things that have to be squeezed into the room.  Keep reading below to see some of my inspiration for the space and what I'm hoping to get completed in six weeks.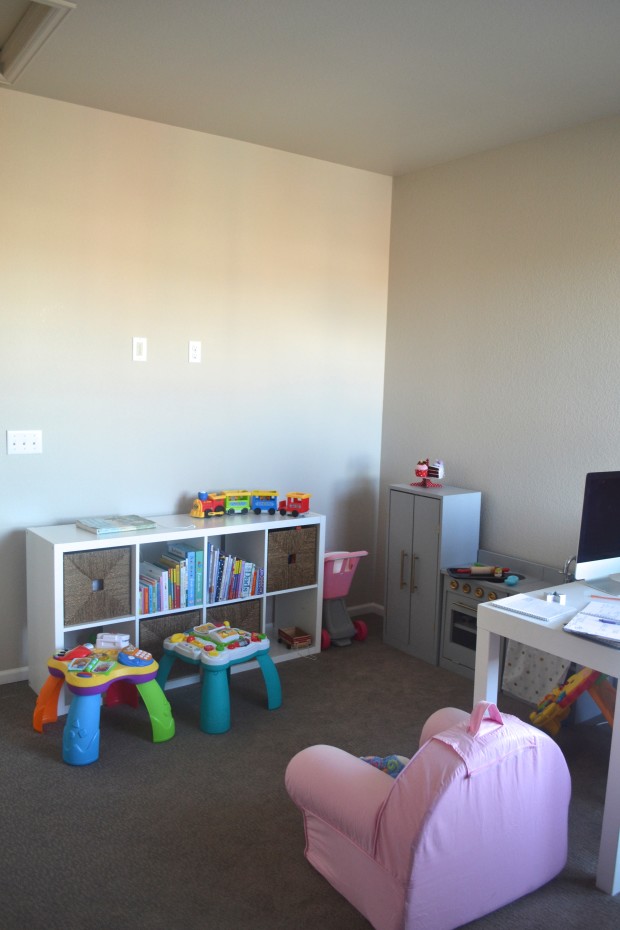 Here is a view where you can see the playroom side of the room and my desk creeping into that side.  My daughter's toy storage is pretty much the way I want it to be but I want to add some fun things to her side of the room.
Goals:
Mount the TV over her storage book shelf, for Elmo and Mickey watching of course
Add an art display area
Add some learning, educational, and inspirational art around the TV
Maybe add a craft table if space allows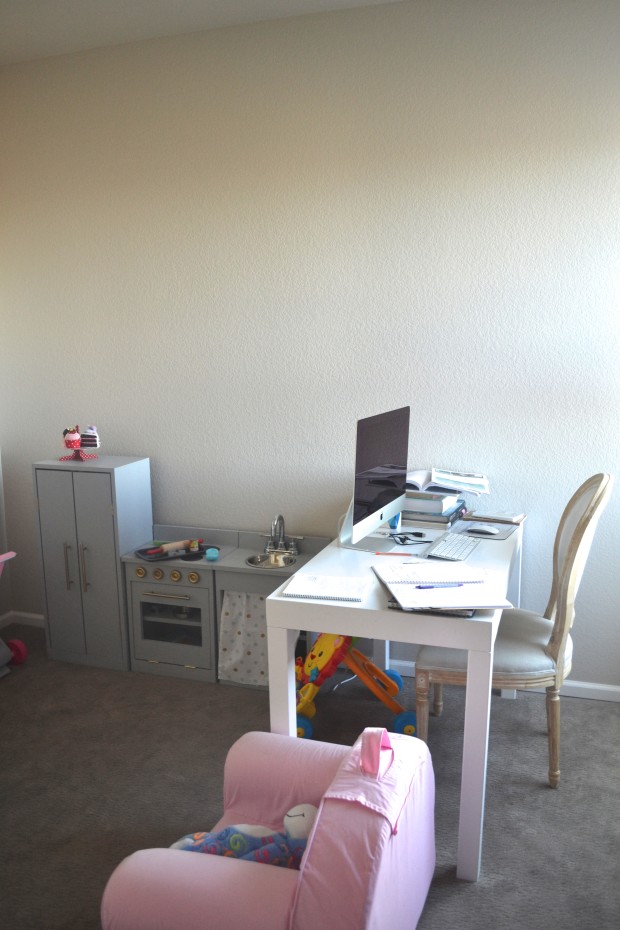 One this wall, we have her kitchen set and my desk.  I still need to play around with the furniture a little bit.  Although, I like my desk to face the area that she is playing, I think I may move it to make room for a craft storage armoire.
Goals:
Hang art and art display above kitchen set
Move desk
Find a craft storage piece, I'd love to do something like the piece below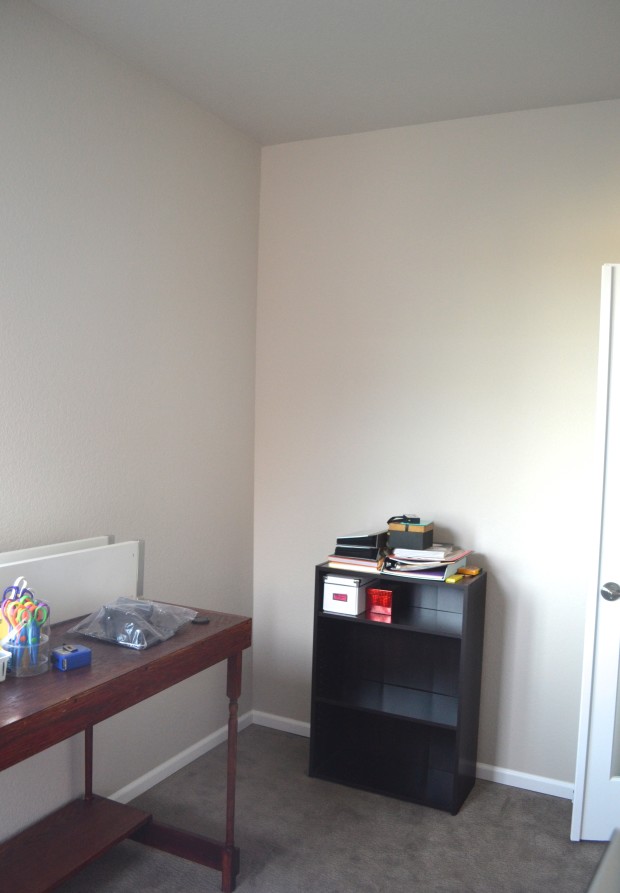 In this corner, I'm thinking of moving my desk to the back wall and putting my work table next to the door. Space is tricky in this room because of the double door entry and corner windows, so there has already been a lot of trial and error with furniture placement.
Goals:
Move desk and work table
Create pegboard storage and display above work table, inspiration below from Pretty Providence.
Add shelves, art, and storage above my desk
Overall, I want the room to function for both my daughter and I, have little feminine touches and a big dose of color.  I'm fairly neutral color wise in my decorating, but I think this room would be a great area to incorporate some deep saturated colors.  My color inspiration comes from the pillow below.  I just love the pinks and teals with gold.
Be sure to follow along with all of the selected designers and bloggers throughout the One Room Challenge and don't forget to come back here each Thursday for the next six weeks to see how this shared space progresses.  Oh, and wish me luck that I can get all of this done over the next six weeks!