Do you ever feel overwhelmed when trying to keep track of your party guests?  I'm not talking about at your party, but figuring out who's coming, who's bringing what, what time they're coming, and all of those other little things.  
Today I'm going to give you a few tips and details to help you keep track of all of that stuff and show you how I make a party guest list.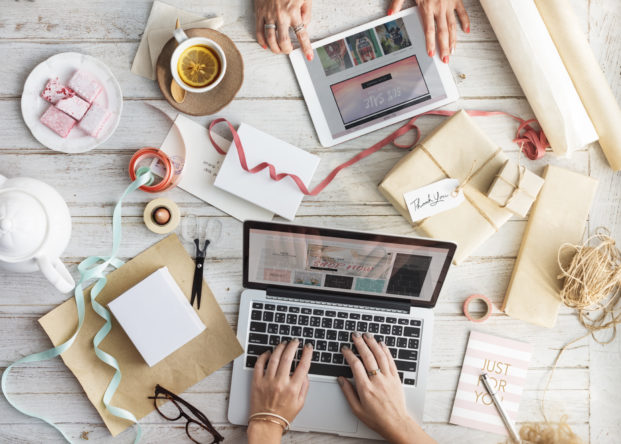 First, I love a good spreadsheet, but doing this with pen and paper works too.  Find whatever method will help you remember to write things down and be able to refer to it often. Maybe keep it in a handy place so it's easy to get to leading up to your party.
Guest List Categories
Next, here are some column headings that are necessary to track your guests if you are using a spreadsheet.  If you aren't using a spreadsheet, these categories will definitely help you make a guest list for your party. 
Name

Contact Information (phone number, address, email, etc.)

This is good information to have in case you are mailing invitations or thank you cards.  It's also great to reference if you need to call a guest before the party to get their RSVP information or ask them to help pick up a bag of ice on the way to your party. <- This always seems to be the one thing we need right before a party. 

Invitation Sent

I recommend just using a checkmark or X to indicate whether you've sent the invitation.

RSVP

In this column I typically indicate whether the guest is coming with a simple Yes or No.  Does anyone else feel like we've gotten away from RSVPing to the host?  I don't understand why it's so hard for people to commit to coming to your party or letting you know if they can't.  A simple text would be fine, it' so important to let the host know that you're coming, so just do it!

Total Numbers

This column is where I like to break out exactly how many people are coming.  Mostly, separating adults and children.  Obviously, young children don't eat as much as adults, so that plays a key role in how much and what kind of food to purchase and prepare.

Food

This section of your tracker may be fairly extensive, but it's flexible depending on the type of party you're having.  If you are having a pot luck, this is a great way to track what everyone is bringing.  If you're providing the food, there's really no need to include this section.  For a wedding or seated dinner, it's a great idea to ask what choice your guest wants and track it in this area.  Keep in mind to use this section to track any allergies or food restrictions your guests may have to certain foods.

Gift Received

This section is great to include in your tracker if you're having a wedding shower, baby shower, bridal shower, or birthday party.  Tracking what gifts you have received will help you to write the proper thank you card.

The last category to include in your tracker is a Thank You Card column.

This area is where you'll track if you've written and delivered thank you cards to your guests that brought you a gift.  It's only appropriate to send a thank you card.  Now you'll be able to remind yourself by referring to the tracker you made.
These are all things that you are probably already doing, but sometimes just tracking people can be overwhelming.  Hopefully, you've found a category that you maybe haven't thought of before.  If so, plan to add it to your guest list tracking system the next time you're hosting a party.