As this blog has grown, I find many friends and even acquaintances approaching me for advice (and sometimes approval) when it comes to parties.  It's humbling really, because party planning and entertaining is just something I love to do.  I want to inspire people to enjoy it as much as I do.
However, even if having a party planning blog makes you some kind of expert, I think it's necessary to admit when you make mistakes.  Want to hear all about a few mistakes I've made when it comes to parties, and what I could have done to solve them.  Solving them is so much easier after the fact, right?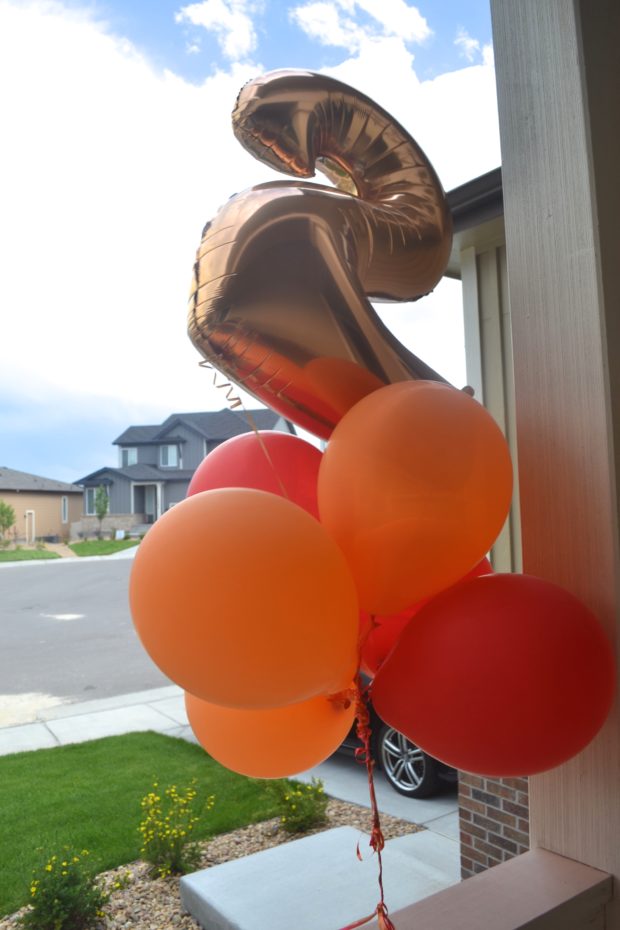 A recent mistake I made was at my daughter's birthday.  I had ordered balloons in colors coordinating to the party along with a big number 2.  Perfect for her Daniel Tiger themed birthday.  I was smart and ordered and paid for the balloons about a week before the party.  I thought I was way on top of my game.
Turns out, if you aren't clear when you communicate it will cost you.  I asked my husband to go pick up the balloons while I was getting ready for the party.  I thought I was so smart by writing down a list for him.  On the list?  Pick up balloons.  Three red, Three orange, and a gold #2 at the party store.  However, I failed to mention that I had already ordered and paid for the balloons.  So he did what he was asked and picked up the balloons, not realizing I had already paid for them, and paid for them AGAIN!  Probably some of the most expensive balloons we've ever had.
My solution, be sure to clearly communicate what you want done, what you've already done, and if you've already paid.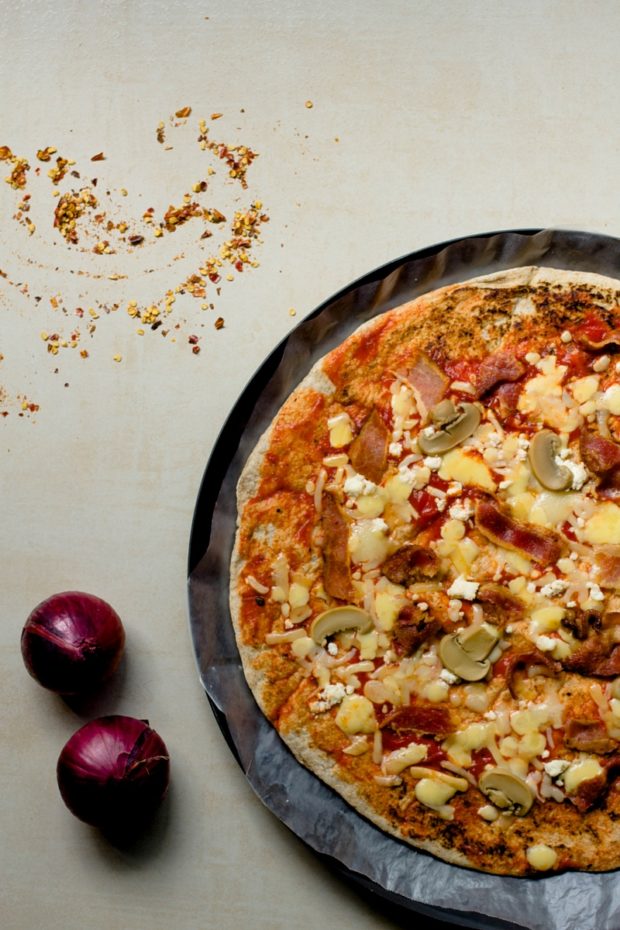 This next mistake is one that has kind of haunted me.  For my husband's 30th birthday I organized a really extravagant party with pool side cabanas, party buses, and flying friends in.  One detail I totally overlooked was how hungry a bunch of drunk people can get.  After the party we returned to our house with a bunch of friends and everyone wanted a late night snack.  I hadn't planned on that so I made the only thing we had and started whipping up grilled cheese sandwiches.  It sufficed, but wasn't ideal.
If I had just thought out the entire night, including the after party, I could have avoided making a million grilled cheese sandwiches at 2:00 in the morning.  A quick run to pick up pizza before we left would have been all that was needed.  Keeping them in the oven until we returned home would have kept them semi-warm.  If not, those drunk people wouldn't have even cared to chow down on cold pizza.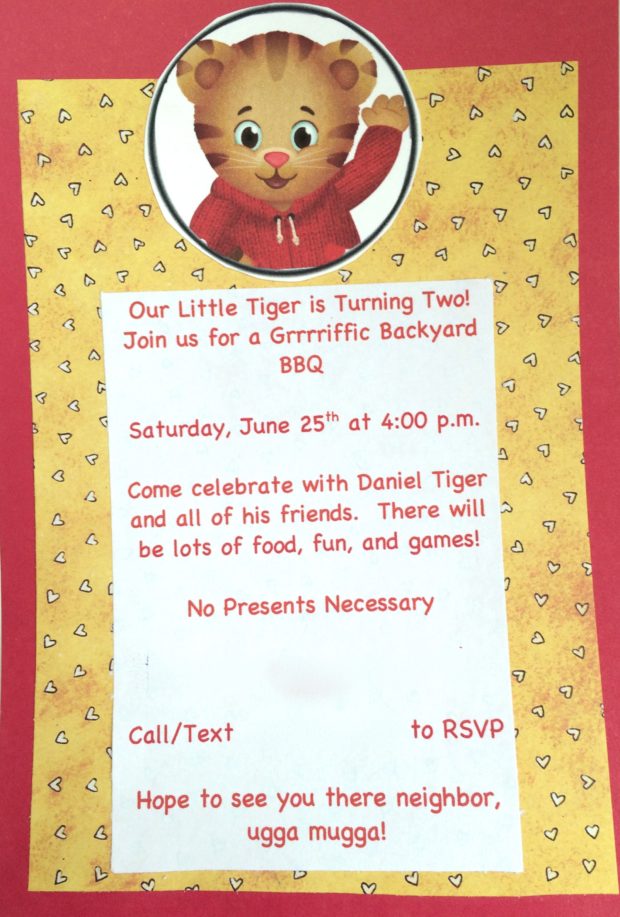 This was the invitation from my daughter's latest birthday.  Nothing special, I just printed it out on the computer and glued some coordinating colored paper together.  There is one kind of major detail that I left out.  Did you catch it?  My daughter's name is no where on it.  This caused quite a lot of confusion for the guests we mailed invitations to.  Thank goodness for return addresses or else they never would have known who was inviting them.
This just goes to show you that attention to detail is really important.  If I had enlisted the help of a proofreader  I may have been able to prevent this mistake.
I hope by letting you in on a few of my mistakes you realize we're not all perfect.  More importantly, I hope you realize that it's just a party.  If something goes wrong, most of your guests probably won't even notice and will still have fun.  You shouldn't let party mistakes ruin your good time.