It's Valentines week!  Are you excited or dread this day?  I'm grateful to have my husband in my life and his love, but we don't usually do much for Valentine's Day.  So I thought it would be fun to just do a little at home date night.  Thanks to some much earlier bed times for our kiddos we have more time to spend together in the evenings.  While most of those evenings are spent falling asleep next to each other on the couch, maybe for Valentine's Day we can manage to stay awake and enjoy a nice meal together?
If you'd like to celebrate with a special someone, it doesn't take much.  Share a delicious meal together, add in some quality time just the two of you and it we be the perfect evening.  I hope this party plan gives you the inspiration you need.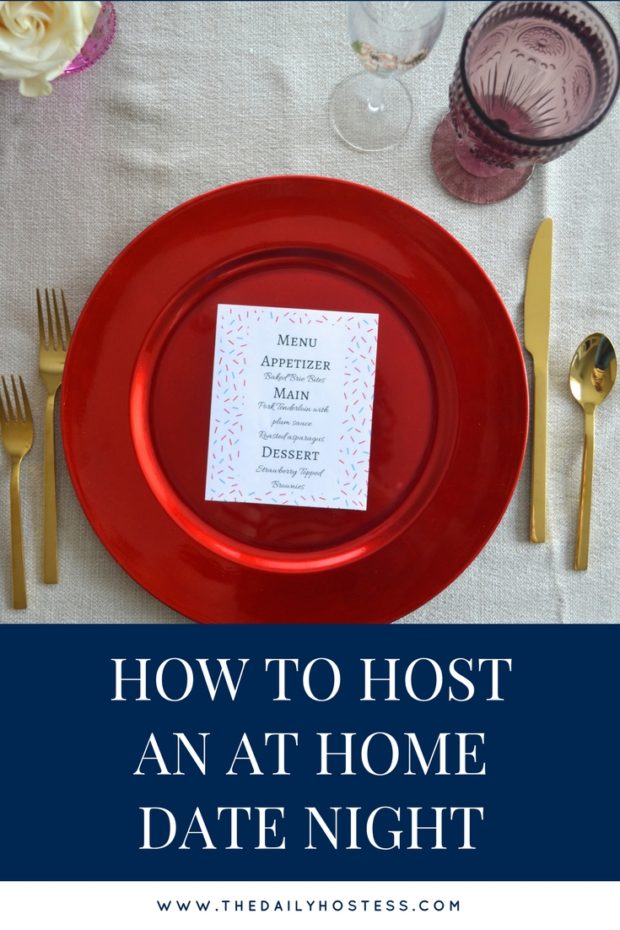 At Home Date Night Tablescape
I set up this pretty tablescape that is all things red, pink, and love.  Thanks to a kind neighbor I was able to just borrow the red chargers and not have to buy them for myself.  To complete the place setting I used my new gold flatware.  I'm in love with this set, it's really heavy duty and so pretty.  I love it more because I waited (with fingers crossed it wouldn't be sold out) until it was 66% off after Christmas at Hobby Lobby.  Such a steal!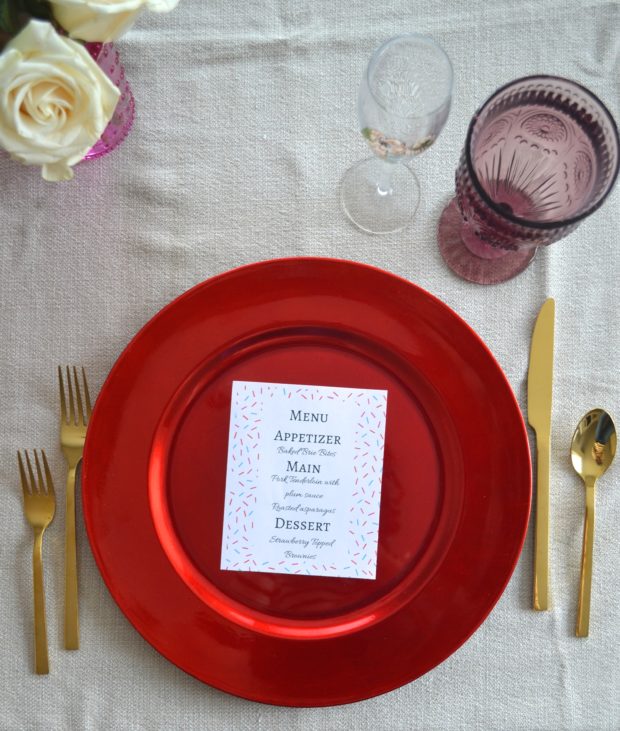 I used some champagne glasses we already had on hand and some pretty purple water goblets.  A quick bunch of flowers from the grocery store in some pink vases and the table was set for a pretty date night.
At Home Date Night Menu
Now moving on to what to make for dinner.  Several years ago after almost a year apart from each other (thanks dual deployments), this entree was one of the first meals I made for my husband once we were reunited, and it was so good.
Plus, the man loves him some baked brie, so I found a really yummy looking recipe.  It only has three ingredients so it's easy too.
For our date night dessert, something simple.  Some brownies and strawberries with a little whipped cream.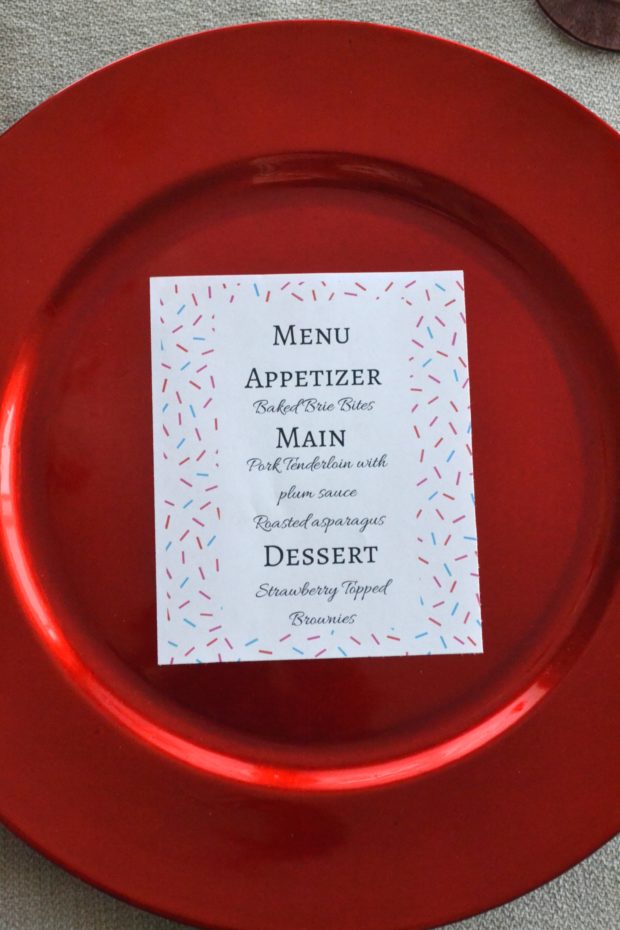 I printed the menu out and placed it on the table.  Just an extra little something to make our date night feel fancier.
You can find all of the recipes below.  Just click on the links and get the full recipe.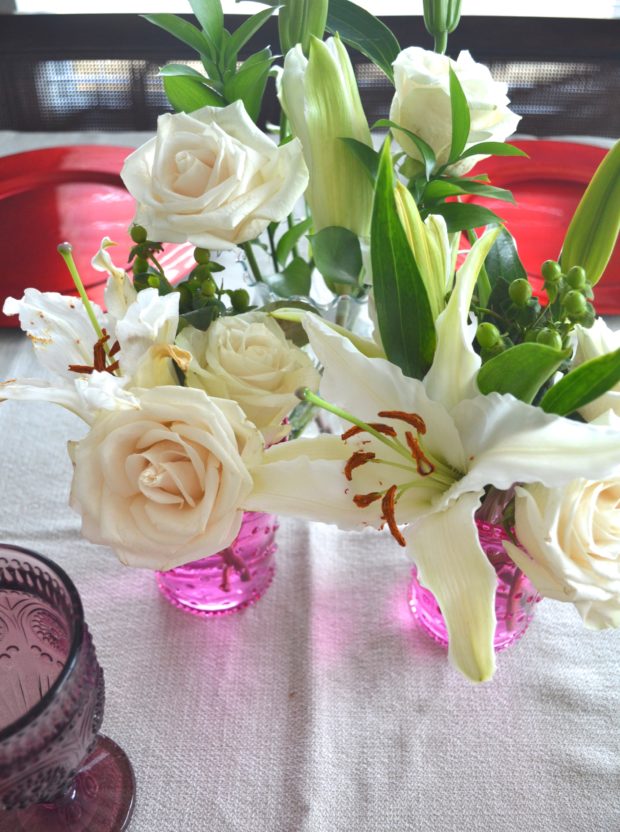 There are those simple flowers from the grocery store.  Just pick them up when you go shopping for groceries to make this menu.  Place them in the center of your table for a quick lovely smelling centerpiece.
What are your plans for Valentine's Day?  Are you going to celebrate with your special someone or do you normally just consider it another regular day?  I at least hope you take a minute and show some love to those that are special to you.  And if you have the time, make a special meal to share with your spouse and have an at home date night.